WWE Royal Rumble 2012: Live Results and Review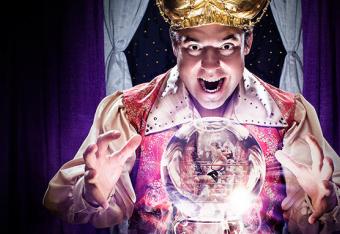 Image via WWE.com

Hello, Bleachers, this is the live blog for the 2012 WWE Royal Rumble! Join us for live results and reviews of the event, as well as real-time discussion of the pay-per-view in the comment section.
The road to WrestleMania begins at the Royal Rumble, where a WrestleMania main event title shot is on the line in the Royal Rumble match, and 30 WWE Superstars will be doing their very best to be the last man standing.
In the main event of the evening, CM Punk will be defending his WWE Championship against Dolph Ziggler. The real story there is that the third man in the ring will be Interim Raw GM, John Laurinaitis, who may or may not call the match down the middle now that his precious job, title, and power are at risk.
Also on the card, World Heavyweight Champion Daniel Bryan will defend his title in a steel cage match against Mark Henry and Big Show.
One of the matches with the most buzz and uncertainty around it is the showdown between John Cena and Kane. Following Kane's vicious beating of Zack Ryder in their falls count anywhere match on Raw, Eve Torres blamed Cena for Zack's injury. This led to Cena getting comically angry on camera, but served to show that Kane has truly gotten to Cena.
Join in on the live discussion with us here in the comment section once the show begins.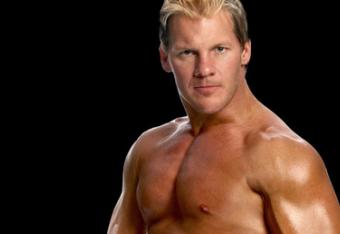 #18 is Dolph Ziggler, and Jim Duggan comes in at #19! HOOOOOOOOOO! The crowd goes nuts for it. Rhodes eliminates Jim after he has a nice stretch of beat downs. Khali and Booker get eliminated together.
#20 is Michael Cole. He struts about like a fool as the others are busy. #21 is Kharma!!!!!! Michael Cole has soiled himself! She cleans Cole's clock, and he scurries out of the ring on to the apron, Booker T and Lawler pull Cole down, and eliminate him.
She goes on to hit Ziggler with her finisher which I for the live of me cannot remember the name of. She eliminates Hunico, then Ziggler sneaks up behind her, and eliminates her. Brilliant.
#22 is Sheamus, here we go, the big names are about to start coming out. Kofi is eliminated by Sheamus. He's going to town on Rhodes now, Miz is next. Ziggler tries to Zig Zag Sheamus, but fails.
Road Dogg is out at #23! He takes out Rhodes and Miz, and continues to target them. The crowd chants "You still got it!"
Jey Uso is in at #24. So much for that "here come the big names" statement I made. Road Dogg nearly eliminates Ziggler, but can't seal the deal. Here comes Jack Swagger at #25, and Wade Barrett at #26.
Road Dogg is still in the ring, I'm happy...then Barrett eliminates him. Ziggler hits the Zig Zag on Jey, but can't eliminate him. Here comes David Otunga at #27. Haha, so much for the "lucky number". Randy Orton is up at #28, and the crowd goes nuts.
Orton throwing down with Barrett, and he begins to bang the mat, Rhodes attacks him. Orton goes on to hit the hanging DDT on Ziggler and Rhodes. Orton eliminates Jey, then RKOs Barrett, and follows up by eliminating him. #29 is Chris Jericho.
He won't need to be talking here, he starts hitting people! Oh wow, that's a first. He eliminates David Otunga. Here comes number 30...
#30 is the Big Show! He helps Sheamus eliminate Jack Swagger, and then hits Swagger with the WMD. Show eliminates Miz and Rhodes...then Ziggler!
We're down to Sheamus, Big Show, Jericho, and Orton. They target Big Show, but Big Show crushes Jericho with a chokeslam. Orton hits Show with the RKO. Orton eliminates Big Show with Sheamus' help. Jericho and Sheamus are the last two!!!
Sheamus nearly eliminates Jericho after countering a running bulldog, but Jericho survives. Big dropkick off the ropes by Jericho. The crowd wants a Jericho win here. Sheamus hits the Irish Curse Backbreaker, and he goes for the Celtic Cross, Jericho slides off before he gets tossed out. He clotheslines Sheamus over the top, but Sheamus is on the apron. He springboard kicks Sheamus, but no dice!
Sheamus flies over the top and brings Jericho down with a shoulder. Sheamus looking to eliminate Sheamus here, Jericho gets away, and ducks a Brogue Kick. Jericho puts Sheamus in the Walls of Jericho. Sheamus gets to the ropes, but he doesn't have to let go. Jericho lets him go, and gets ready to take him out. Jericho is nearly eliminated, but hangs on to the ropes. He climbs the top rope with Sheamus, looking to Superplex Sheamus out of the ring.
They both fall on to the apron after fighting. They both come back in, and Jericho hits the Code Breaker. Jericho tries to pin him, of course, he can't win that way. Jericho almost gets him over the top. Jericho smacks him, and Sheamus gets mad. He throws Jericho over the top, Jericho hangs on again...
Jericho stands on the apron, and Brogue kicks Jericho off!!! Sheamus wins the Royal Rumble! Woah!
Sheamus wins the Royal Rumble.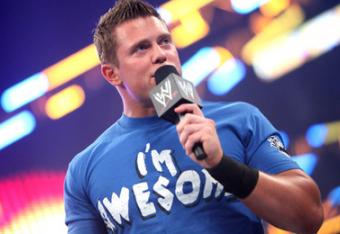 The Royal Rumble:
The Miz is entrant #1, as we already knew due to his loss to R-Truth on Raw. He takes the mic and cuts a promo. He says that every Superstar backstage has been laughing at him because he's the first entrant.
He says they're the same ones who said he'd never main event WrestleMania, or be WWE Champion. He says he'll prove them wrong, and tonight will be no different. He may be the first man out here, but he'll be the last man standing.
Because he's the Miz, and he's awesome. Aaron Riley is entrant #2. Remember when he was getting a mega push and beating up Miz? Times have changed, quickly.
They both look up at the WrestleMania sign, and begin to scrap. Miz avoids being eliminated, then tosses Riley out. The next entrant is...R-Truth!
Truth takes it to Miz, Truth throws Miz over the top, but Miz hangs on. #4 is...Cody Rhodes!
Big names kicking this Rumble off. Rhodes comes out and hits Truth with a Disaster Kick, he and Miz begin to team up on Truth. Truth throws Rhodes out to the apron, Truth can't get him down, and Miz doesn't take advantage. Rhodes comes back in, and here comes #5, Justin Gabriel.
He takes out Miz and Rhodes with a cross body off the top rope. Rhodes finally brings Gabriel down to earth.
#6 is Primo, who comes in and cleans house. Justin Gabriel and Primo hit a nice spot in the corner, and Miz eliminates Truth!!!
Mick Foley comes out as #7, Lawler says "That's not a cheap pop, that's a real pop!" oh hey there.
Foley eliminates Primo, Rhodes is after Foley now. Oh, let's not forget that The Miz is incapacitated outside of the ring. Ricardo Rodriguez comes out teasing that he's Alberto Del Rio at #8! He's in a busted up ride, and the men in the ring look flabbergasted.
The crowd is chanting for Ricardo! This is good. Ricardo takes on Cody Rhodes, who is down, then Ricardo goes after Justin Gabriel. Foley convinces Ricardo to work on Gabriel, and they throw him out together. Here comes Santino at #9!
Ricardo goes after Santino, but Santino schools him. Santino throws him out with a wedgie. Now, Foley and Santino square off with Socko vs. Cobra. Miz and Rhodes still out of the way. Epico comes out at #10. Foley busts out the mandible claw, and dumps him over the top immediately. Foley and Santino lock Sock/Cobra, then are jumped by Rhodes and Miz.
Rhodes eliminates Santino, then eliminates Mick as he's about to throw out Miz. #11 is Kofi Kingston, and he starts taking it to them. He blasts both of them, and hits the boom drop on Miz as he's on top of Rhodes.
Kofi looks to eliminate Miz, but here comes Rhodes again. #12 is Jerry Lawler! He jumps into the ring from ringside. Rhodes grabs him right off, and Miz throws a punch, ducked by Lawler, and hits Rhodes. Lawler drops them both, and drops the right hand on Miz. Rhodes eliminates Lawler then. He had a good, albeit short, run.
#13 is Ezekiel Jackson, and he's just flattening these guys. #14 is Jinder Mahal. Thrilling!
"I thought it was called a turban." - Booker T
Jackson waves Jinder into the ring, Jackson is paired with Miz, Jinder takes on Kofi.
#15 is the Great Khali. Oh stop. He tosses Jinder and Jackson. #16 is Hunico, driven to the ring by Comacho on a lowrider bicycle. #17 is Booker T!
Book rips off his suit and jumps into the ring, he starts to go after the competitors, but gets taken out by Khali. The crowd chants for Booker. Rhodes and Booker still have eyes for each other. Kofi is nearly eliminated by Miz, but he HANDSTAND WALKS HIS WAY TO THE STEEL STEPS AND STAYS IN!
Part 2 coming up...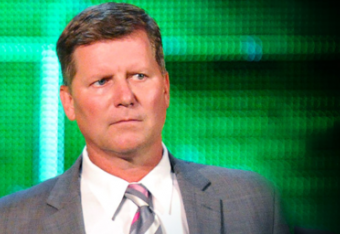 CM Punk vs. Dolph Ziggler:
John Laurinaitis comes out and states (after introducing himself) that in order to be fair, he'll officiate the match from outside of the ring, watching an unbiased ref work in the ring.
You mean, like how he's screwed Punk in the past? Interesting. Ziggler comes out, and the crowd is ready for Punk. He hits the ring, and here we go. This one is going to be good.
Before the match can even get started, Johnny Ace ejects Vickie Guerrero.
Punk is in control early on, but as he climbs the top rope, Ziggler sweeps his legs, and Punk lands awkwardly. Ziggler busts out the repeat elbow drops, but Punk kicks out immediately when pinned.
Punk counters Ziggler's sleeper hold and looks for the Anaconda Vice, but Ziggler takes Punk's back and snatches up the sleeper again. Punk escapes, then eats a huge drop kick.
The champion counters Ziggler's leg drop to the back of the head with a sit out powerbomb for a near fall.
Punk hits the high knee in the corner, salutes the crowd, and hits the running bulldog. Ziggler then counters the GTS, and they trade some counters. Punk flattens Ziggler with a roundhouse kick to the head, but Ziggler kicks out.
Punk reluctantly goes to the top rope, glaring at Laurinaitis, and hits the elbow drop. Ziggler kicks out. Punk goes for the GTS, but Ziggler pushes off, and Punk bumps into the ref. The referee is out, outside of the ring. Laurinaitis checks on the ref as Punk locks in the Anaconda Vice, and Ziggler taps.
Punk lets it go yells at Laurinaitis. Ziggler tries to roll up Punk, Punk counters and gets a three count, which Laurinaitis misses again. Johnny Ace brings the ref into the ring, despite still being out. Ziggler tries to take advantage of Punk being distracted again, but Punk hits him with the GTS, and Ziggler's legs hit Laurinaitis, sending him out of the ring.
More arguing form Punk. The ref wakes up, Punk goes for the GTS again, and Ziggler beautifully counters and nearly gets the pin.
After a little more back and forth, Punk hits the GTS. He pins Ziggler, the ref counts to three, Laurinaitis comes in to count as well, as if to show that he was impartial.
CM Punk def. Dolph Ziggler via Pinfall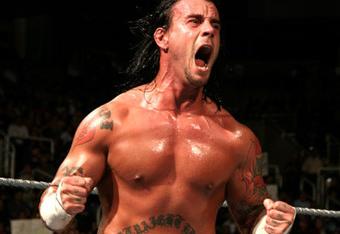 CM Punk vs. Dolph Ziggler is coming up next! Brace for impact, Bleachers, it's almost Clobberin' Time!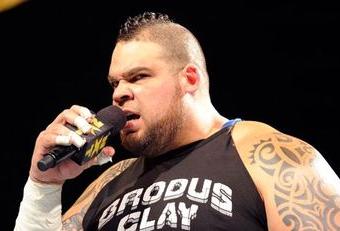 Brodus Clay vs. Drew McIntyre:
The fact that Brodus Clay and Drew McIntyre are higher up on the Royal Rumble card than John Cena pleases me to no end. If there was any doubt that this was worth the purchase, it's been cleared up.
McIntyre jumps Clay before he gets started, but the Funky One is just shakin' it off, and he begins to crush McIntyre.
"My bad!"
Brodus hits the What Da Funk and that's another win for the Funkasaurus.
Brodus Clay def. Drew McIntyre via Pinfall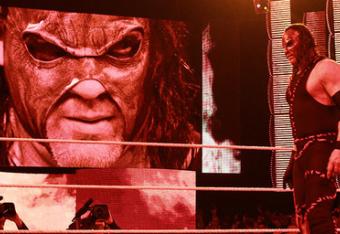 Kane vs. John Cena:
The crowd is going nuts with the "Let's Go Cena/Cena Sucks" chants. They brawl early, and return to the ring.
Kane is really working Cena over here, but Cena fights his way free from a choke. Kane drops him with a punch though, and Cena's momentum is squashed.
Kane goes for his suffocation move, but Cena catches his hand, Kane uses both hands, and Cena counters with the STF. Kane escapes and drops Cena again, then climbs to the top rope and clotheslines Cena.
Kane calls for the choke slam, Cena ducks it though, and sets up the Five Knuckle Shuffle. Kane catches him by the neck when he bends over for the "You can't see me" and he stands up into a chokeslam. Cena escapes it, but eats a big boot.
Kane puts him on the top turnbuckle, but Cena counters and brings him down with a headbutt. Cena stands up on the top rope, and hits the Five Knuckles. Cena goes for the Attitude Adjustment, but Kane fights it off. Kane sends Cena flying out of the ring, and then drives him into the apron. They fight up the entrance ramp, and they're both counted out.
The match "ends" in a double count out.
They begin to fight through the arena, heading backstage. Kane finds a chair and starts to beat Cena with it. They're in front of Ryder's personal locker room, and Kane breaks the door down as Cena is incapacitated. Kane kicks the door down, and suffocates Ryder. Kane brings Ryder out of the room in his wheel chair. Oh boy.
Kane wheels Ryder out into the arena, and down the entrance ramp. He flips Ryder out of the wheel chair, and a fan yells "Are you serious bro?" Classic.
Kane tosses him into the ring, and Eve comes out to plead with Kane. He hits Ryder with a Tombstone Piledriver, and turns his attention to Eve. Cena comes running and makes the save, or not. Kane avoids the AA, and crushes Cena with a chokeslam. Kane leaves, grinning. He laughs before heading backstage.
Referees come out to check on Ryder, and he's now receiving medical attention.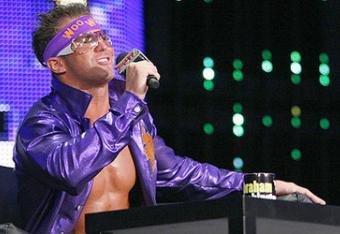 We're now treated to a recap of Raw, where Kane put Zack Ryder through the stage and broke his back. They also included Eve telling Cena that he's "done enough". They thankfully didn't include Cena making his mean face.
Zack Ryder is here! He's got a brace on, and is in a wheelchair. John Laurinaitis greets him, and is really laying it on thick (probably to avoid a lawsuit). Eve shows up and tells him off, and finishes by telling him that she hopes he gets fired tomorrow night.
Cena is coming out now, looks like him and Kane are up next.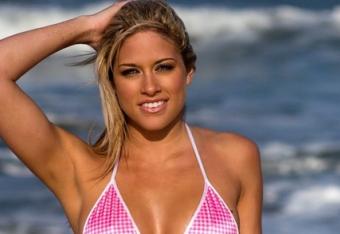 Tamina, Alicia Fox, Eve Torres, Kelly Kelly vs. Beth Phoenix, Natalya, Bella Twins:
After some typical diva action, the Bellas use some twin magic, and the fresh twin is taking it to Foxy. Kelly Kelly is in now after Foxy pulled off a counter.
Kelly Kelly is is dishing out a beating, and goes for the pin, this leads to a brawl outside of the ring, and Kelly Kelly dives off the top rope and takes out the entire pack of them. Beth smacks the legal Bella, and tells her to "get out of my ring".
She comes in, hits Kelly Kelly with the Glam Slam, and that's a wrap people.
Beth Phoenix, Natalya, Bella Twins def. Tamina, Alicia Fox, Eve Torres, Kelly Kelly via Pinfall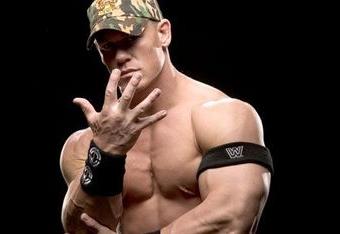 There's an Elimination Chamber ad, then there's a big plug for John Cena vs. The Rock.
Now, we get a John Cena video package about just how big of a superstar he is. For some, this is a sure sign that he'll never turn heel, for others, this sets the stage for a crushing heel turn. Cena says that he doesn't blame some fans for growing complacent with him, but he'll never change.
The video highlights the love/hate the fans have for Cena. This is an incredible video, quite honestly, I don't want the fans who love him to have their man altered because there are people who just don't like him.
Divas match coming up.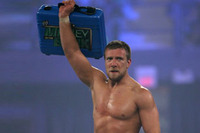 Daniel Bryan vs. Big Show vs. Mark Henry:
Curious that this match is kicking off the PPV. Might we see one of the losers of this match in the Royal Rumble later tonight?
Daniel Bryan is doing his best to escape the cage early, but he's not finding success. Three attempts and Bryan finds himself getting manhandled by Big Show. Bryan ducks a WMD, and Big Show hits the cage.
Chants for Daniel Bryan ring out, but the overall crowd is mixed on him. I suspect he'll be a full on heel by the end of the night. Bryan tries to escape through the door, but is caught by Mark Henry.
"Shut that door!!!"
You don't have to tell me twice, Mr. World's Strongest Man, sir.
Bryan tries to escape over the top again, but Big Show isn't letting him get close to finding success. Big Show is looking very strong thus far, Mark Henry is spending a lot of time doing nothing, but this is no surprise given his reported injuries. As I say that, Mark Henry drops Big Show and tosses the champ around like a rag doll.
Bryan ducks a splash against the cage, and Big Show flattens Henry with a spear. Big Show looks to choke slam Bryan, but Bryan counters then hits a tornado DDT. Lawler says he's "never seen anything like that" and I shake my head in shame.
Bryan locks in the LeBell lock, but Mark Henry makes the save. Show gets up and hits Henry with the WMD. Bryan makes the save now, and darts up the cage. Bryan is nearly escaping, but Show has caught him. Bryan nearly gets free, Big Show is on top of the cage! He's got Bryan by the arm, and Bryan slips! He's out, and he retains the title! Big Show looks incredibly disappointed.
Daniel Bryan escapes the cage, and retains the World Heavyweight Championship.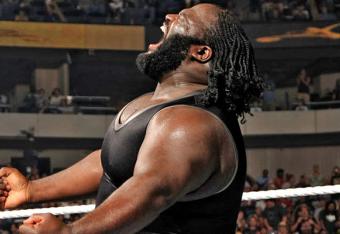 The Royal Rumble video package rolls. There's no shortage of historic names that have won the match, let's see if the Rumble can live up to expectations on its 25th anniversary.
Jerry Lawler, Michael Cole, and Booker T are on commentary duty. Oh wow, up first, we have the World Heavyweight Championship match. Triple threat, in a cage, here we go!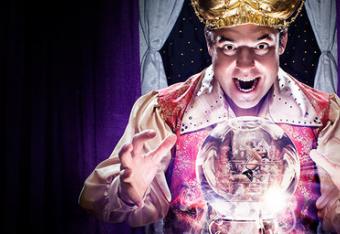 The WWE 2012 Royal Rumble is live! Coverage of the opening segment is coming up next.
This article is
What is the duplicate article?
Why is this article offensive?
Where is this article plagiarized from?
Why is this article poorly edited?