Super Bowl 2012: Why Danny Woodhead Will Be Key for New England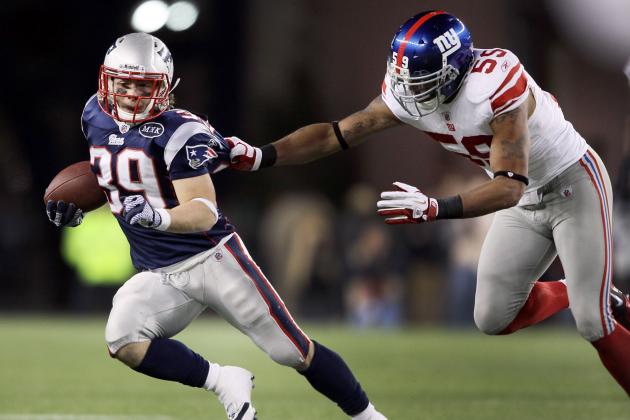 Elsa/Getty Images

Danny Woodhead was one of the best stories in the NFL in 2010.
He was cut from the New York Jets and picked up by the New England Patriots, a team that gave him the opportunity to succeed—and he took full advantage of every opportunity.
This season, Woodhead has been battling nagging injuries—including a concussion—and hasn't been as productive as last season.
But with Woodhead fully healthy and New England once again in the Super Bowl, look for Woodhead to have a breakout game.
Here are some things to watch for from Woodhead in Super Bowl XLVI.
Begin Slideshow

»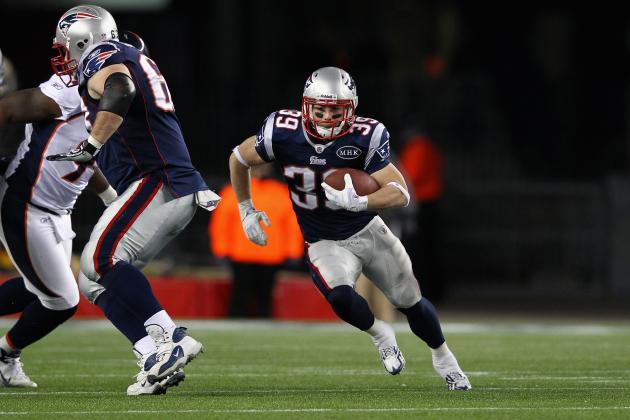 Al Bello/Getty Images

Everyone knows about the New England Patriots' high-flying passing attack and record-setting tight ends.
But as we saw in Week 9, the New York Giants have the ability to wreak havoc on Tom Brady and the offense and limit what the passing game can do.
This opens the door for the running game to come up big for the Patriots.
Enter Danny Woodhead.
Woodhead averaged 4.6 yards per carry this season and has the ability to use his small stature to his advantage. He will be going up against a Giants defense who will be focused on getting up the field and rushing Brady, which could open lanes for crafty running back like Woodhead.
Although I do not expect the Giants to receive a heavy dose of Woodhead, they certainly need to be aware of the diminutive running back.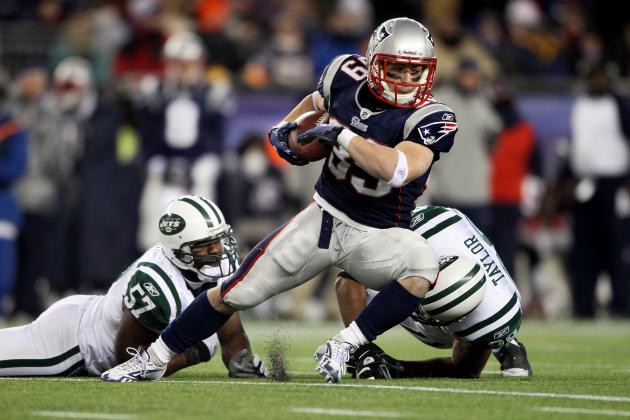 Elsa/Getty Images

With the Patriots' "dink and dunk" offense, according to Bernard Pollard, Danny Woodhead is a great option out of the backfield for Tom Brady.
Woodhead is very effective when catching screen passes and making defenders miss after the catch. He average 8.9 yards after the catch in 2011.
Woodhead also has the ability to pick up the clutch first down. On eight of his 18 receptions this season, Woodhead earned a first down for the offense.
If the Giants' pass rush is putting pressure on Brady, look for him to quickly check down to his running back. And as the stats show, Woodhead isn't a bad option, especially if a first down is needed.
Woodhead will mainly be the third down back for the Patriots, but that is where he can make the biggest impact by keeping the chains moving.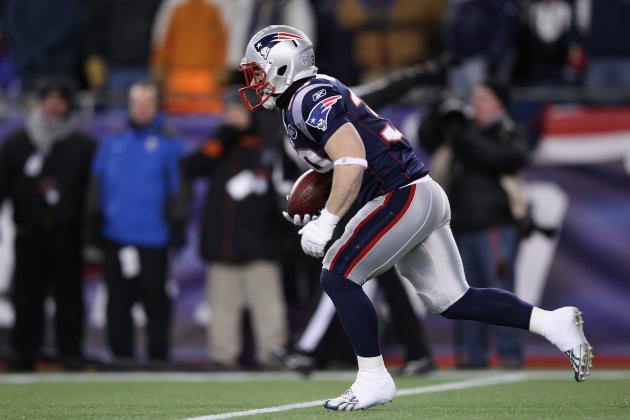 Elsa/Getty Images

Although many fans might remember Woodhead the most in the return game for his fumble in the AFC Championship versus the Ravens, Woodhead has been a solid return man for the Patriots this season.
Woodhead hasn't shown the home-run-hitting ability so far, but he consistently gets the Patriots past the 20-yard line and not pinned against their own end zone.
He rarely takes a chance by returning a kick that is deep in his own end zone, preventing the Patriots' offense to be backed up against the the goal line.
Woodhead averaged nearly 22.0 yards per run back, with a long of 37 on the season.
As we have seen in Super Bowl's before, it only takes one big play to change the whole complexity of the game.
While Woodhead isn't a Devin Hester-type kick returner, he put the Patriots in good field position consistently.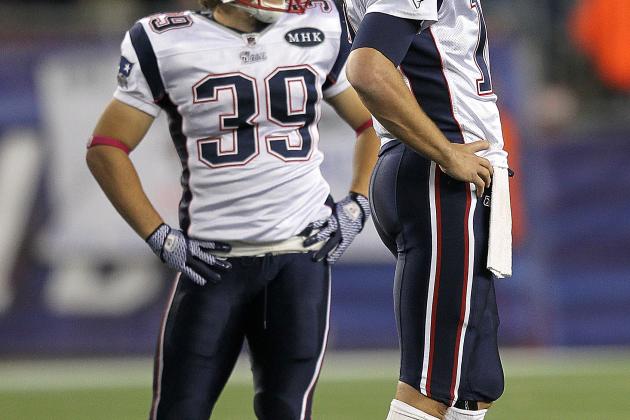 Jim Rogash/Getty Images

Perhaps the most important part of Danny Woodhead's game is protecting Tom Brady for defenders who are barreling in on him.
Woodhead uses all of his 5-foot-8, 195-pound frame to do whatever he can to stop the pass rusher from getting to his franchise quarterback.
When asked about protecting Brady by Phil Perry of CSN, Woodhead responded:
"Oh yeah, I think we take pride in everything that we do as running backs. We take pride in running. We take pride in blocking. Anything we can help this team out with, we take pride in it."
Woodhead will certainly need to take pride in it on Super Bowl Sunday against the Giants' relentless pass rush.
But it seems that Woodhead is ready for anything thrown his way:
"I don't really think about my size that much. I think that's the last thing from my mind. I try to do the best I can, whatever my job is on that particular play, to help the team out. I think that's really what I focus on. I don't focus on not being tall."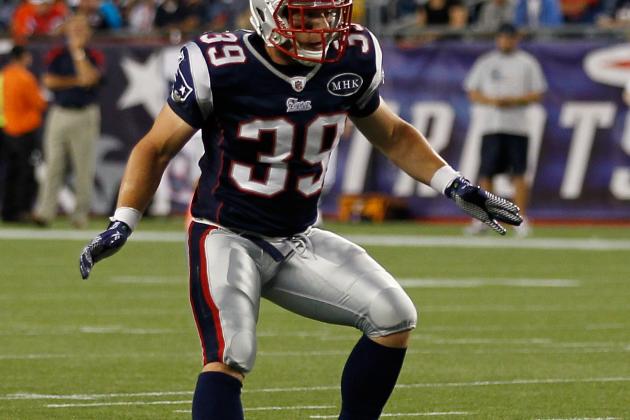 Jim Rogash/Getty Images

Bill Belicheck loves players who are versatile.
Danny Woodhead may be the most versatile player he has on his roster.
Besides running, catching and returning the ball, Woodhead also helps out on kick coverage, once against putting his small frame on the line.
On Super Bowl Sunday, anything goes and players leave it all on the line. This means number 39 might be seen flying down the field to tackle a kick returner, then catching a Tom Brady catch for a touchdown.
Although his value to the Patriots was limited during the regular season due to injuries, the Super Bowl is a perfect platform for Woodhead to show his versatility and toughness.
Even if Woodhead doesn't score touchdowns or win MVP, he will have a key impact on Super Bowl XLVI for New England.