10 MMA Fighters and the Movie Roles They Could Have Played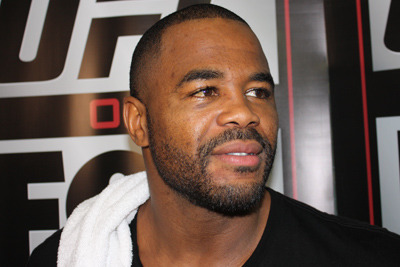 mmajunkie.com
Since the emergence of mixed martial arts, many fighters now find themselves in new and exciting endeavors that before were not considered viable options.
Now, guys like Randy Couture, Quinton Jackson and Chuck Liddell have all delved into the world of acting, both on television and on the silver screen, alongside big named actors such as Bradley Cooper, Jason Statham, Liam Neeson, Sylvester Stallone and many more.
With that being said, here are a few other fighters who can certainly transition themselves into the acting world, thanks to natural charisma and solidified persona.
Begin Slideshow

»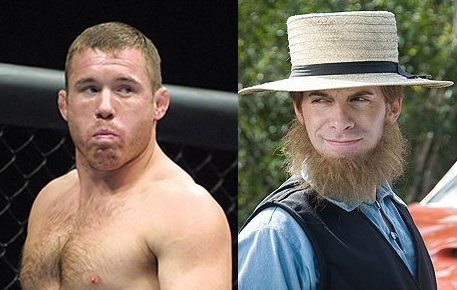 The country bred farm boy in Matt Hughes draws many parallels to that of Ezekiel from the Comedy "Sex Drive"—granted the overbearing Christian probably wouldn't be in such a crass film.
Hughes' quick wit and dry sense of humor sync perfectly with Ezekiel's sarcastic, nonchalant flow that he carries throughout, whilst bestowing his little gems of wisdom every now and then.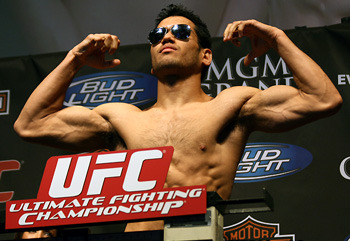 mmajunkie.com
You know how in every low budget B-movie there's always that one dude who faints from the unsettling sight of blood? Well, if the big wigs wanted a professional, they need go no further than call up season eight finalist of The Ultimate Fighter Phillipe Nover, who fainted in the first few moments of the season.
But don't worry, bro. You've got sick glasses.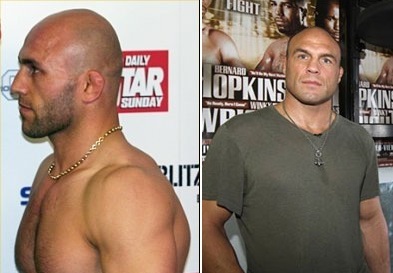 Does Randy Couture have an illegitimate son he's fathered from the U.K?
Abdul Mohammed is the spitting image of "The Natural" and this mixed martial artist has some skills to boot, notching victories over UFC vets Jess Liaudin, Ross Pointon and The Ultimate Fighter season nine winner Ross Pearson.
If "The Expendables" crew finds that Couture has become entirely too "Hollywood" for them, maybe they should give Mohammed a ring.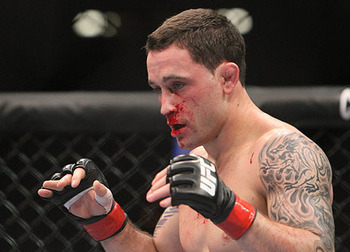 He may not have suffered the same trials and tribulations of Sylvester Stallone's Rocky Balboa, but if there's anybody that best resembles the mush mouth boxer with a heart of gold, it's Frankie Edgar.
The New Jersey native was twice rocked and dropped by the towering heavy hitter Gray Maynard. Though their second fight was ruled a draw, Edgar showed the resolve of a champion and in their rubber match, Edgar exacted revenge.
After the Ricardo Almeida protege was hurt in the early moments of the fight, he stormed back in the fourth where he cinched a "Knockout of the Night" when he surprisingly finished off Maynard with strikes.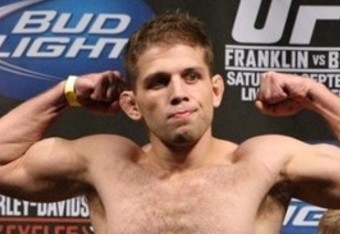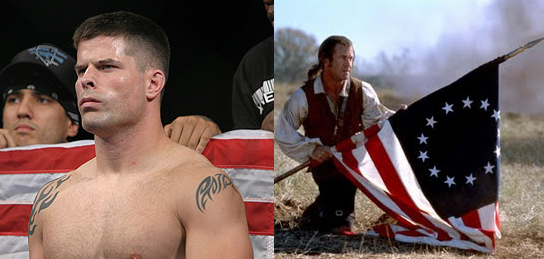 Could you find a more Patriotic man than that of former Marine Brian Stann?
The dude is always politically correct and is adamant about social issues and his unwavering sense of self draws comparisons to Mel Gibson's "The Patriot."
However, some discretion must be made that "The All American" draws no comparison directly to the "The Gib"—that guy is seriously a mess.

If there's an antithesis to that of the aforementioned Stann, then it has to be Michael Bisping.
The Brit is certainly not the most liked fighter amongst the UFC's middleweights and considering that the man is the most recognizable fighter hailing from the U.K., a big role such as Colonel William Tavington from "The Patriot" could the kind of shoes that "The Count" could fill.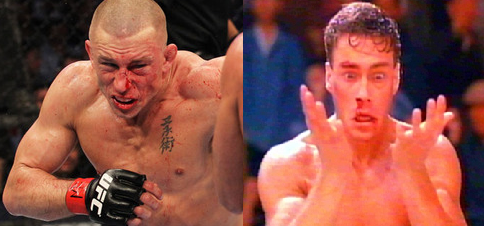 It's not often that Georges St-Pierre is bloody and battered whilst in the cage, but man would it be cool if he wiped his eyes and screamed in agony, paying homage to the legend that is his French brethren Jean Claude Van Damme, who is infamous for his role as Frank Dux in the movie "Bloodsport."
A split followed by a groin punch would suffice as well.
Former UFC light heavyweight champion Rashad Evans is a man of many hats.
But man, did he miss his calling. Clearly this guy was made for television, or at the very least voice over acting. Watch his impression of his mother and you'll understand the "Madea" connection.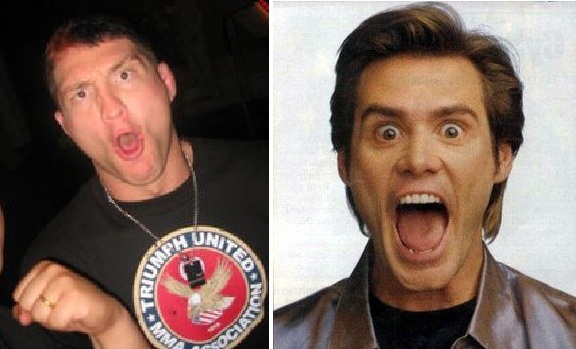 I don't think you can draw up any closer comparisons as far as persona go than that of Jason "Mayhem" Miller and the infamous Jim Carrey.
Think "Ace Ventura", "The Mask, "Dumb and Dumber", "The Cable Guy"—the list goes on and on.
Both are enigmatic figures of their respective trades and are meant to be together, at least in some respects.