Giants vs. Patriots: 7 Matchups to Watch in Super Bowl XLVI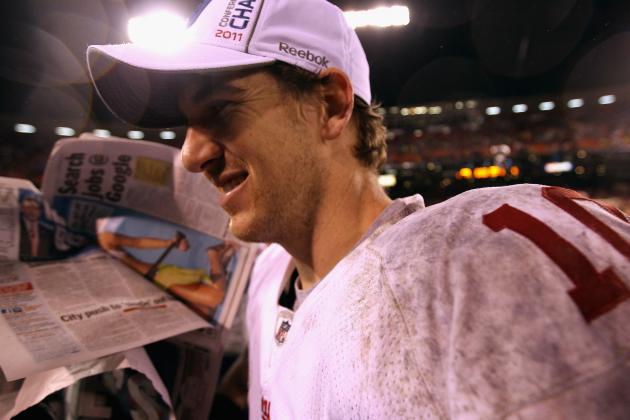 Ezra Shaw/Getty Images

The New York Giants and New England Patriots are preparing to do battle in Super Bowl XLVI, and like any other game there are several matchups that could determine the outcome.
In the first game during the regular season, we had a very strange game. Both defenses stepped up in the first half and it was tied at zero by halftime.
The second half was more what most were expecting and the teams combined to score 44 points. I get the feeling that this game will be somewhere in the middle. Steady scoring throughout, but not as high as most are expecting.
Here are seven matchups I will be watching come game time.
Begin Slideshow

»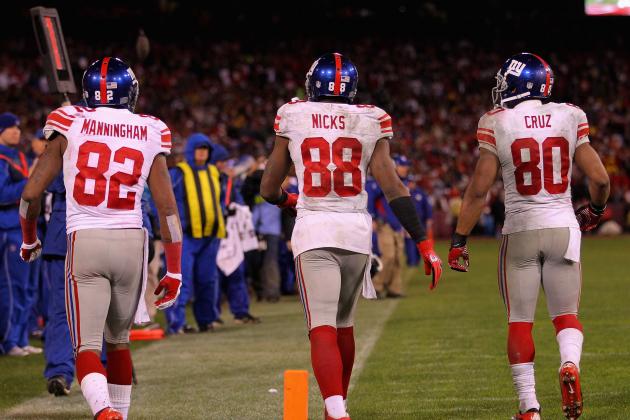 Doug Pensinger/Getty Images

For the past two weeks, Bill Belichick has been able to get away with putting guys like Sterling Moore and Julian Edelman on receivers.
He is kidding himself if he thinks it is going to work against the Giants' tandem of wide receivers.
Hakeem Nicks, Mario Manningham and Victor Cruz are going to have a field day if they get man coverage against the Patriots' defensive backs with no over-the-top help.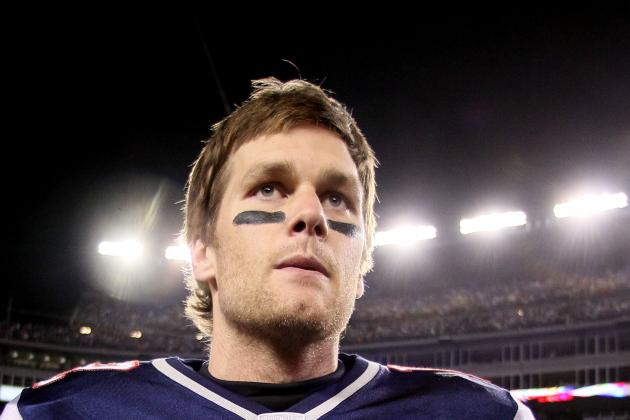 Elsa/Getty Images

One of Tom Brady's biggest weapons is his ability to make adjustments at the line of scrimmage and take advantage of the defense showing him what they are doing.
Giants defensive coordinator Perry Fewell and his play-caller Michael Boley have to come up with a game plan to disguise coverages and rushes.
Boley has to be ready to make adjustments as Brady makes his adjustments. The Giants can't just sit back and let Brady pick them apart.
Doug Pensinger/Getty Images

In the regular-season meeting this year, Wes Welker ate up the Giants for nine catches and 136 yards. The Giants need to make sure they have Corey Webster on Welker all game this time around.
Webster is not a great corner by any stretch, but he is a very good one who could disrupt Welker in press coverage.
The front four is playing way better this time around, so with less time to have to guard him, the Giants will likely play better against Welker.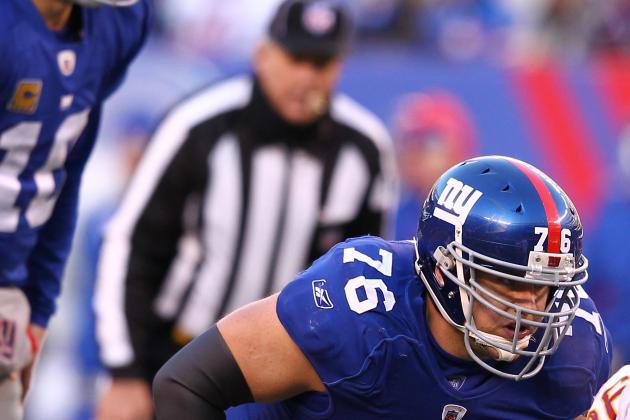 Al Bello/Getty Images

One of the keys to the Giants upset of the Patriots was their ability to run the ball effectively and keep Tom Brady off the field.
They won't be able to do that as well this time around—they had the league's worst running attack—so the least they need to do is keep the Patriots defense honest.
If they can have marginal success, they can keep the Patriots from leaving safeties deep all game and take deep shots.
The Giants are at their best offensively when they hit big plays.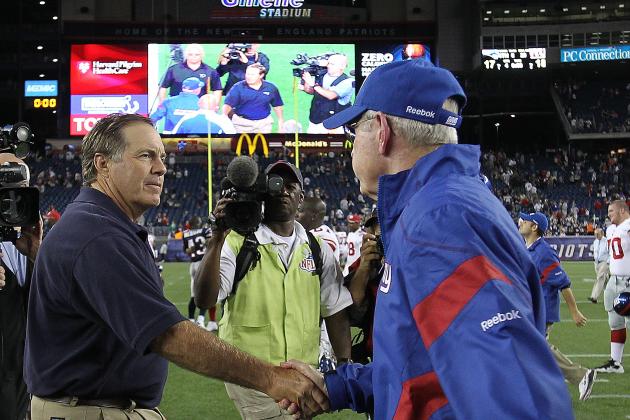 Jim Rogash/Getty Images

Honestly, this matchup will likely not be played out on the field as much—Tom Coughlin does not have much to do with the game plans, whereas Belichick is the defensive mastermind—but that doesn't stop me from being excited to watch these two legendary coaches go at it again.
A game between two teams as close on paper as these two are, oftentimes comes down to a coaching decision. You like to see the players win or lose the game, but that's not how it goes every game.
Neither one of these coaches is going to make a mistake; it should be a great chess match.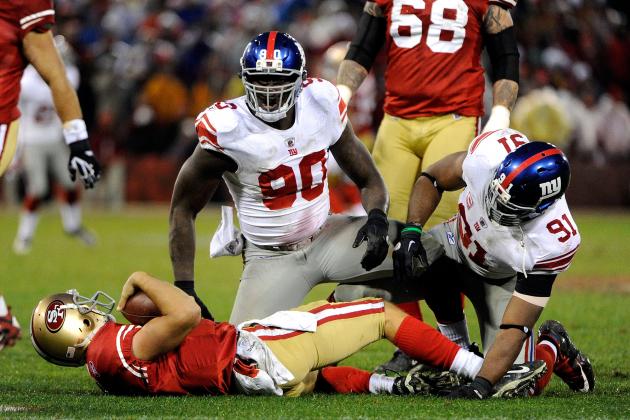 Thearon W. Henderson/Getty Images

This is probably the biggest matchup in this game. The only way the Giants defense can be effective is if they are getting pressure on the quarterback.
Not only that, but the Giants seemed to have a blueprint for stopping Tom Brady by getting him off his spots and making him nervous in the pocket.
Even when they are not getting to him physically, they are getting to him mentally. The Patriots' offensive line have their work cut out for them.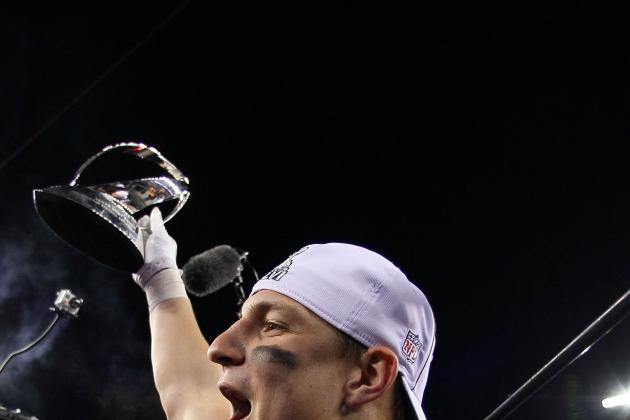 Elsa/Getty Images

Perhaps just as important as the Giants' pass rush, has to be the importance of stopping or slowing down the two Patriots tight ends.
Rob Gronkowski and Aaron Hernandez have taken the league by storm and combined for over 2,000 yards this season, smashing the old record from the tight end position in a single season.
In their last meeting, the two combined for 12 catches and 136 yards and a touchdown apiece. The Giants still won the game, but they have to play better against those two.