Africa Cup of Nations 2012: Best Player on Every Team in the Competition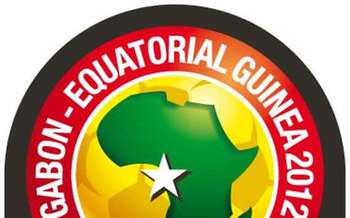 The 2012 Africa Cup of Nations is in full swing, and already there have been a number of upsets.
Amazingly, one of the pre-tournament favorites, Senegal, has already become the first team to be eliminated, and there will surely be many more surprises to come.
But before we get past the group stage, I thought it would be a good idea to take a look at the best player that each country has to offer in this competition.
You'll probably be able to guess the best player for the bigger African nations, but you might want to keep an eye on some of the smaller nations as well.
Who knows, some of them could be plying their trade in the biggest leagues of Europe before you know it.
Equatorial Guinea: Javier Balboa
Otto Greule Jr/Getty Images
Real Madrid fans may faintly remember Javier Balboa, the promising young Spanish-born winger who rose through the ranks to join the Real Madrid first team in 2006.
That same season, Balboa was sent on loan to Racing Santander, and upon returning from a successful loan spell, Balboa was praised by ex-Real Madrid manager Bernd Schuster and awarded a contract extension.
However, despite some impressive performances, Javier Balboa was given hardly any time playing time in his first season with Real Madrid, playing a total of 297 minutes in all competitions that year, and never starting a league match.
Sensing he would never really be given a fair shake with the first team, Javier Balboa left for Benfica. Unfortunately, his spell with Benfica was even more disastrous, due to wage disputes and lack of playing time.
In August 2011, Javier Balboa signed with Beira-Mar, allowing him to stay in Portugal's Primeira Liga and giving him the opportunity to regain the form he'd lost from sporadic playing time.
He's not been an instant hit, but having scored in his final league game before the Africa Cup of Nations, and having scored the winner in Equatorial Guinea's first ACON match, there are signs Balboa may finally be tapping into the vast potential he showed many years ago at Real Madrid.
Zambia: Emmanuel Mayuka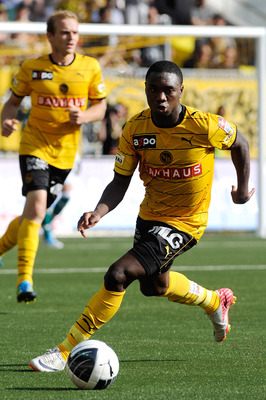 EuroFootball/Getty Images
The next Seydou Doumbia? Not quite—we'd probably be getting ahead of ourselves in saying that. But that's the man that Emmanuel Mayuka was brought in at BSC Young Boys to replace, and so far, he's not done too bad a job.
In his second season with Young Boys in Switzerland, Mayuka has already scored 11 goals and recorded three assists, which are certainly not numbers to scoff at when they're coming from a 21-year-old who's only halfway through the season.
At the Africa Cup of Nations, Mayuka has already scored two goals for Zambia, and he'll be relied on to score a few more if Zambia want to continue their good run and momentum in the tournament.
Libya: Ahmed Saad Osman

Ahmed Saad's first goal against Zambia

This one's a tough one, because Ahmed Saad Osman isn't technically the best player on the Libyan national team.
That title probably belongs to Djamal Mahamat, the Libyan who has overcome failed trials with Bradford City and Hartlepool United, as well long spells in amateur football in France, to become a regular starter for Braga, one of the best teams in Portugal and a regular competitor in Europe.
But the simple fact is that Osman, as the team's leading goal scorer in international competition, represents Libya's best hope of reaching the knockout stages.
At the age of 32, Osman isn't really a prospect that many scouts are going to be looking at, and he's spent the majority of his career in Libya.
But he's widely regarded as a national hero, and as the Zambia game showed, is easily Libya's biggest threat.
Libya practically need a miracle to qualify from their group, but will be hoping that Osman will rise to the occasion and give them something to smile about against Senegal.
Senegal: Moussa Sow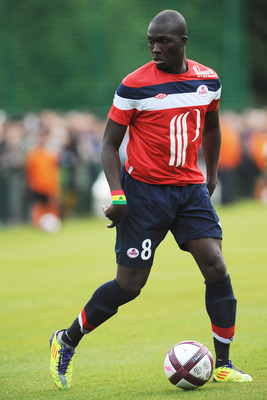 Valerio Pennicino/Getty Images
Unlike with the previous three nations, Senegal had a number of players I could've picked.
Mamadou Niang, of course, is the captain and leading goal scorer of the squad, while Papiss Cisse and Demba Ba are two very impressive center-forwards who have very promising futures as Newcastle United's strikeforce upon their return to England.
But even though he has left the squad to complete a surprising transfer to Fenerbahce, Moussa Sow is my pick as Senegal's best.
Last season, Moussa Sow scored 26 goals en route to winning the top scorer award in Ligue 1 as well as winning the league title with Lille.
On top of that, he scored four goals in Senegal's ACON qualification campaign, including a brace in a crucial 2-0 win over Congo.
This year he has continued to be in good form by scoring 10 goals in all competitions prior to the ACON, and at the ACON he scored the goal that looked to give Senegal a lifeline in the tournament before Zambia dramatically claimed all three points with a 94th minute winner.
It is unknown whether or not Moussa Sow will return for Senegal's final group game against Libya, but it is a shame that we were deprived from seeing one of Africa's best strikers showcase his abilities on the international stage for a longer period of time.
Ivory Coast: Didier Drogba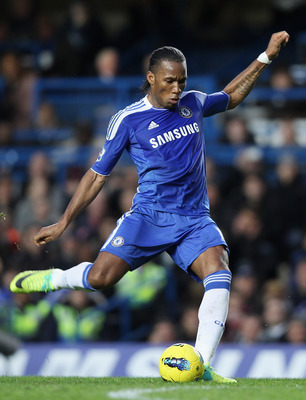 Ian Walton/Getty Images
Cote d'Ivoire's national team is widely regarded as Africa's most talented, and it's easy to see why. The team is stacked with talent from top to bottom, and has a list of strikers that rival the strikers of even the best nations in Europe.
But despite the immense talent in Ivory Coast, success begins and ends with Didier Drogba for the country.
Yaya Toure may arguably be the most influential Ivorian at the club level, and he recently picked up the African Footballer of the Year award for 2011. But at the national level, no one compares to the captain, whose 52 goals in 79 appearances make him his country's most prolific goalscorer by a significant margin.
Didier Drogba's highly impressive club career with Chelsea has already made him a legend, but his importance in continental and international play must not be overlooked.
In the 2012 ACON, Drogba has already scored the winner in Ivory Coast's first group match, and will be looking to add to his tally as he attempts to win his first ACON at the age of 33.
Angola: Manucho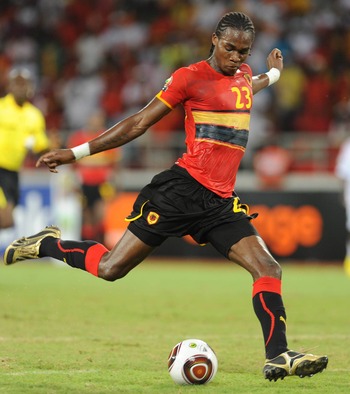 Gallo Images/Getty Images
Recognize the name? Manucho is the striker Manchester United famously signed but let go after he failed to sufficiently impress Sir Alex Ferguson while on loan at Hull City.
Since transferring to Real Valladolid, Manucho has not experienced much success at the club level, but has continued his prolific play for country, scoring 17 goals in 34 appearances, including three thus far in the 2012 ACON.
He may not be the best dribbler, but the 28-year-old Angolan is tall, powerful, and ready to take Angola as far as he can.
Another player to watch for is Flavio Amado. Though he is past his prime, he is a ACON veteran and expect the squad's most capped player and highest goal scorer to have an impact at some point in the competition.
Sudan: Mohamed Ahmed Bashir
Honestly, there isn't much information to be found about Sudan's national team. The team is composed entirely of players from the country's domestic league, and mainly from players in the country's top two teams, Al Merreikh and Al-Hilal Omdurman.
But if there's one guy who's definitely caught the eye of scouts and watchers of the ACON alike, it's Mohamed Ahmed Bashir.
Against Angola, "Bisha" brought Sudan back in the game each time Angola took the lead, and looked like Sudan's most dangerous player from start to finish.
Sudan could yet qualify for the knockout stages, but they'll need more magic from Bisha to make it reality.
Burkina Faso: Alain Traore
For a country so unknown and unheralded in world football, Burkina Faso actually has a number of decent talents.
Charles Kabore, captain of the national team, plays for Marseille of France, while Jonathan Pitroipa currently plays for Rennes and has played for Hamburg and Freiburg of the German Bundesliga in the past.
But the shining star for Burkina Faso today is Alain Traore.
At the age of 23, Alain Traore has scored nine goals in 21 appearances for Burkina Faso, and has been very successful at the club level this season as well, scoring seven goals and recording two assists as an attacking midfielder for AJ Auxerre.
He has scored Burkina Faso's only goal of the ACON, and it's unfortunate he will not be able to further impress scouts beyond the competition's group stage.
Gabon: Pierre-Emerick Aubameyang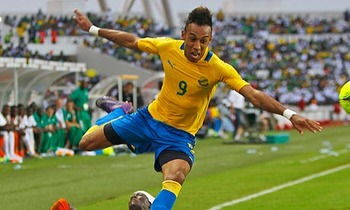 The second of the ACON's two co-hosts (Equatorial Guinea is the first), Gabon have made a great start to the ACON, and Pierre-Emerick Aubameyang has played a big part in their success.
The AC Milan youth product has already netted two and is one of the most promising forwards in the competition.
At the club level, Aubameyang has been a bit of a nomad, finding himself on loan from AC Milan at four different clubs for three-and-a-half years, before finally settling at AS Saint-Etienne.
With Saint-Etienne, he has had a very successful season thus far, scoring six goals and assisting on another six.
If he keeps up the good form he's shown at the ACON thus far, Saint-Etienne may find themselves struggling to hold onto their new-found star.
Tunisia: Karim Haggui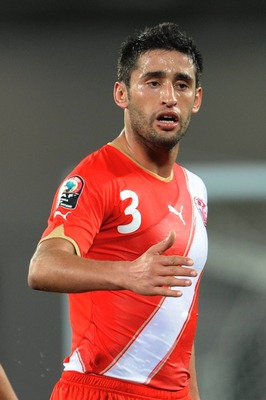 Gallo Images/Getty Images
Tunisia, despite having (and deserving) recognition as one of the bigger teams in the ACON, have a modest squad, half of which consists of players from its domestic league.
But unlike most of other teams, Tunisia's best player is a defender, their captain Karim Haggui.
Haggui is no magician, and he probably won't be who Tunisia looks to for goals. But he keeps his team focused and steady, and provides the leadership and experience every team needs.
At the club level, Haggui has played for Bayer Leverkusen and currently plays for Hannover.
Though he's gone through some rather uncomfortable times with Hannover, such as when the club finished 15th to barely avoid relegation in 2009-10, he's gone through good times too, such as when the club finished fourth in 2010-11.
I do want to note that as Tunisia is one of the most evenly balanced teams in the ACON, there are a number of other Tunisians to watch for.
Issam Jemaa, the nation's leading scorer, is always a threat, whether he's starting or coming off the bench, as he recently showed against Niger.
Youssef Msakni is another to keep an eye out for, and at only 21 years old, he could be set for a move abroad soon enough given his goal-scoring contributions in this tournament.
Finally, Ayman Abdennour is another Tunisian center-back you'll want to watch, as he and Haggui form one of the most highly rated center-back partnerships in the tournament.
Morocco: Mehdi Benatia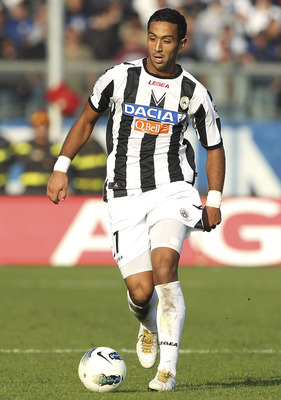 Marco Luzzani/Getty Images
Oh Morocco. It is a true shame that a team this talented continues to absolutely fail to succeed on the international stage. The team is stacked with top-quality players in every position, yet has not progressed past the ACON group stage since 2004.
Despite the long list of impressive Moroccan strikers and wingers, Mehdi Benatia, a center-back, is my pick as Morocco's best.
Benatia's qualities very much mirror that of Karim Haggui's.
He's tall, strong and powerful in the air, and a dependable presence in the back. (Just don't judge him based on Morocco's performances in this tournament, as the North African team has conceded a tournament-worst five goals in their first two games.)
Most remarkable about Benatia has been his rapid rise to success. Just last season he was playing in Ligue 2; but now, he's a starter for Udinese, who currently boast one of the best defenses in the Serie A.
It's a shame that Morocco's coaching staff were unable to transfer Benatia and his teammates' excellent club form to the international scene.
A shout-out also goes out to Houssine Kharja, the national team's captain, and a midfielder who played for Inter Milan and starts for Fiorentina. Though his teammates have looked poor, Kharja has given a very good account of himself with three goals in this tournament.
Niger: Moussa Maazou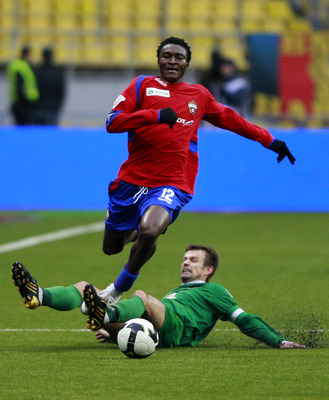 Dmitry Korotayev/Getty Images
It's a real shame that the team that managed to overcome Egypt and qualify from Egypt's ACON qualification group is now set for elimination after losses to Gabon and Tunisia.
To be fair, Niger haven't played bad. In fact, they were quite unlikely to lose to Tunisia after an 89th minute goal from Issam Jemaa. But that doesn't change the fact that this shows just how poor Egypt must've been not to qualify (which, as an Egyptian, obviously hurts).
But I digress. Niger is a small country who've never competed in an ACON or World Cup, and have already accomplished a lot just to get to this stage.
They made it mainly through the exploits of their best player, Moussa Maazou.
At one point, Maazou looked set to become a fearsome African striker in the mold of a Didier Drogba or Amr Zaki (for the six or so months that he was on top of his game). He was tall, big and strong—three of the best characteristics you'll want in a center-forward.
But obviously, Maazou wasn't the complete package, and after failing to take Russia by storm, Maazou was loaned out to former team AS Monaco.
He had a good spell with the team, scoring five times in 18 league appearances. But from there it went downhill, and he has failed to find stability at the club level since.
That hasn't stopped Maazou from being Niger's key man though. On the path to ACON qualification, Maazou scored two crucial winners, including one against Egypt, that earned Niger six of the nine points they needed to qualify.
At 23 years of age, Maazou still has time to get himself back on track, but needs to act fast before he falls out of favor with European clubs and is forced to operate in the lower divisions or return home.
As for Niger, they've already been mathematically eliminated, but will go out with their heads held high in what was not a completely poor showing in their first ever international tournament.
Ghana: Asamoah Gyan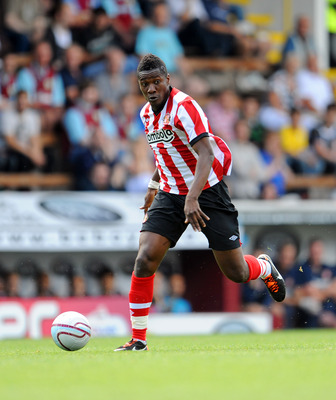 Clint Hughes/Getty Images
This was honestly a toss-up between Kwadwo Asamoah and Asamoah Gyan.
Although Asamoah will be stepping into Michael Essien's shoes as the engine-room midfielder of the team, Gyan has been Ghana's talisman for some time now and that's the role I see for him in this tournament as well.
In Ghana's first game, it was Gyan who provided the assist for John Mensah's goal, and I would be amazed if Gyan didn't get himself on the score sheet before the end of the group stage.
Gyan's 27 goals in 55 caps have him only six goals behind Ghana legend Abedi Pele in the all-time top scorer rankings, and considering Gyan is only 26, he is well on track to become his nation's top scorer.
Mali: Seydou Keita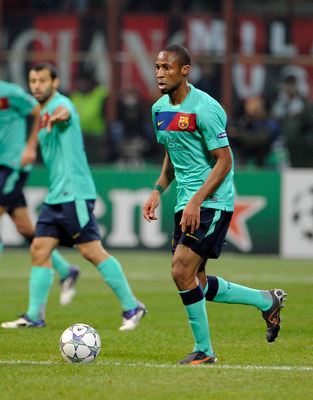 Claudio Villa/Getty Images
The Mali squad for the 2012 ACON is much changed from the one sent to the 2010 ACON.
In 2010, Frederic Kanoute, Mohamed Sissoko and Mahamadou Diarra were big names who, alongside Seydou Keita, were heralded as the players to lead Mali to the ACON title.
Unfortunately, despite some very exciting performances, Mali bowed out in the group stage due to being outdone by Algeria when the two teams went head to head.
This ACON, Seydou Keita is the undisputed best and captain for the Mali squad. He's got the most experience, most goals and greatest leadership skills.
Arguably, Keita's role in ths tournament is to allow the young players of Mali the freedom to shine and make a name for themselves, but don't be mistaken, this Mali team has a number of potent threats, making them legitimate threats against any opponent they may come up against.
Guinea: Ismael Bangoura
Epsilon/Getty Images
Ismael Bangoura may not be his nation's most capped player or most prolific striker, but his history, especially with Dynamo Kiev, proves that he is a player of great quality.
During his time at Kiev, Bangoura scored 28 goals in 46 appearances, and scored nine Champions League goals in 20 appearances.
Now at Al Nasr of the United Arab Emirates, Bangoura has continued to bang goals in on a regular basis, but could find himself replaced by the time he returns from the ACON.
It is unknown what Bangoura plans to do or if he wants to move before the end of the transfer window, but there is no doubting than Bangoura is a player of quality that many teams would love to have.
Botswana: Jerome Ramatlhakwane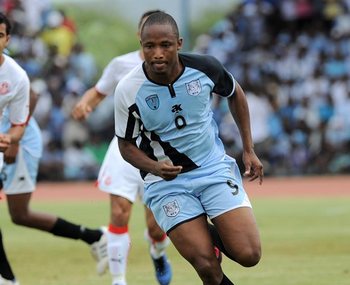 If you want to hear one of the greatest underdog stories ever told, look no further than Botswana's qualification for the 2012 ACON.
Like Niger, this is Botswana's first ever major international tournament. However, Botswana have no Moussa Maazou, a striker who almost made it big before fading away. And the majority of the squad is made up of "basically amateurs," in the words of captain Dipsy Selolwane.
Here's the icing on the cake: the team's best player, Jerome Ramatlhakwane, is a free agent. He's made a few appearances for two South African teams, but has yet been unable to convince a South African side to bring him on board for the 2011-12 season.
This being despite the fact that Ramatlhakwane's goals, five in total, are practically the entire reason why Botswana made it to the ACON in the first place. Four of them were winning goals, while one of them earned Botswana a decent draw.
Botswana's upcoming match against Guinea will probably be the team's best chance to prove its worth and move beyond the "amateurs" label.
Here's hoping Selolwane and Ramatlhakwane prove that heart and unity can close the disparity in skill.
Keep Reading