2012 NHL All-Star Game: Top 5 Unexpected All-Stars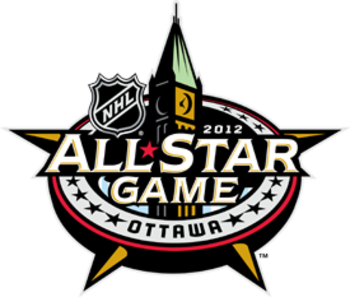 Every player selected to the 2012 NHL All-Star game deserves to represent his team and the NHL as one of the league's premiere players.
The usual suspects made the 40-man roster's final cut including league-leading scorer Evgeni Malkin of the Pittsburgh Penguins, the offensively gifted Sedin twins from the Vancouver Canucks, big-bodied defenseman Zdeno Chara of the Boston Bruins and perennial Vezina candidate Henrik Lundqvist.
However, this year's roster included many players who almost no one would have picked to be putting up All-Star numbers a little past the season's halfway mark.
Honorable Mention: Ryan Suter (Nashville Predators)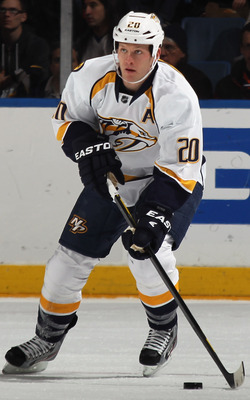 Bruce Bennett/Getty Images
Suter has been a mainstay on the Nashville Predators' blue line crew since being drafted in 2003.
He's never been flashy, but he always seems to get the job done.
This year, the NHL awarded the American with a well-deserved All-Star nomination.
Usually in the shadow of teammate and fellow All-Star Shea Weber, Suter is highly respected on his team and throughout the league's players.
He currently has five goals, 23 assists and a plus-seven rating.
Dan Girardi (New York Rangers)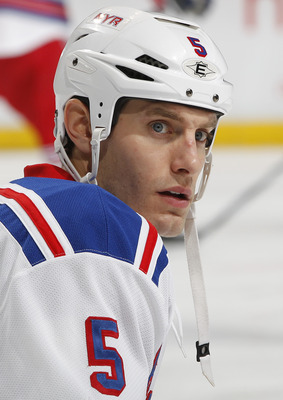 Joel Auerbach/Getty Images
What a class act. Girardi is a solid defenseman who is capable of lighting the lamp from time to time.
He plays a ton of minutes for the Rangers and actually leads the NHL in average ice time per game.
Rangers fans thought the team would struggle defensively after Marc Staal (who played in last year's All-Star game) was placed on injured reserve with a concussion. However, Girardi stepped up and proved he's a pretty good defenseman in his own right.
Girardi is also special because he is this year's only All-Star who wasn't drafted by an NHL team. After spending time with the Barrie Colts, the Guelph Storm and the London Knights, Girardi worked his way from the Charlotte Checkers, then of the ECHL, and the Hartford Wolfpack (now the Connecticut Whale) of the AHL.
From undrafted to All-Star is a huge accomplishment for any professional athlete in any professional sport.
Logan Couture (San Jose Sharks)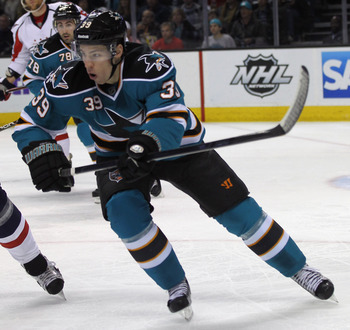 Bruce Bennett/Getty Images
While Daniel Alfredsson and Henrik Lundqvist were forced to pick Couture with fantasy draft's final selection, any GM would have been happy to pick up a player like Logan Couture so late.
The 22-year-old has scored 21 goals this year and is on pace to finish with about 36 (four more than his stellar rookie campaign last year).
Couture proved he is ready for the big leagues in last year's Stanley Cup Playoffs where he scored 14 points in 17 games (again, as a rookie).
The Calder Trophy Finalist is in his first of probably many All-Star games, and is extremely happy to be there, despite the inescapable "fame" that comes with being the last overall pick in the fantasy draft. But hey, it worked out okay for Phil Kessel last year, right?
Milan Michaelek (Ottawa Senators)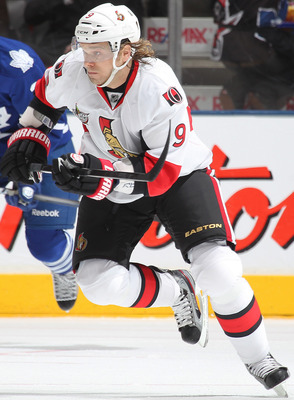 Claus Andersen/Getty Images
Michalek has always been a decent second- or third-line winger, but this year, he turned into an offensive powerhouse.
He scored two goals in the Senators' opening contest against the Detroit Red Wings and didn't look back, staying atop the goal leaders charts for the opening months of the season.
While he's cooled off lately and run into a few injury problems, the winger has still played well, and his team has risen to his early level of play.
The Senators are now 27-19-6, good for fifth in the Eastern Conference and Michalek sparked much of the winning early in the season.
Brian Elliot (St. Louis Blues)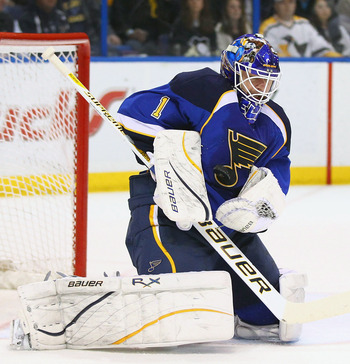 Dilip Vishwanat/Getty Images
Jaroslav Ha-who? The one-time scapegoat for the Senators' franchise, Elliott signed this season with the St. Louis Blues where most figured he would serve as back up to starter Jaroslav Halak.
However, Halak ran into injury problems and his numbers dropped.
Elliott took over the starting job and hasn't looked back.
The netminder has 15 wins and only five losses, a 1.69 goals-against average, a .937 save percentage, five shutouts, and his Blues sit at fourth in the Western Conference in a tough Central Division, only two points behind the Detroit Red Wings.
Joffery Lupul (Toronto Maple Leafs)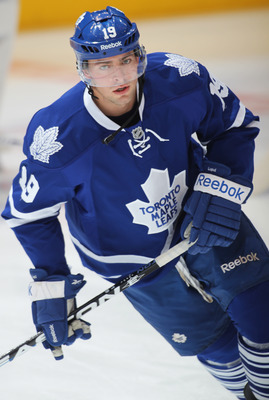 Claus Andersen/Getty Images
Once a highly touted prospect, Lupul was about a season or two away from being branded with the "BUST" label.
The winger enjoyed a few successful seasons with decent numbers early in his career, but spent time shuffling between the NHL and the minors in recent years.
He looks to finally be living up to the hype this year, putting up big numbers for the Toronto Maple Leafs, and the NHL even named him an assistant captain on "Team Chara" for the All-Star Game.
The winger has 20 goals and 52 points for the Leafs, and is only one point away from matching his career high of 53.
Keep Reading