Earlier this week, while the Nationals, Rangers, and Mariners were all still in the hunt for the last prized free-agent of the 2012 winter off-season, Scott Boras, agent to some of the game's biggest stars, and Dave Dombrowski, Detroit Tigers GM, were busy having a side-bar conversation that apparently nobody else in baseball knew about.
It is discretion like this that makes Boras the best in the game and the agent of desire by MLB's greatest talent.
Boras added further lore to his already illustrious career on Tuesday, inking a nine-year, $214 million deal for Prince Fielder.
Interestingly, Dombrowski's own comments just over a week ago indicated that the Tigers were not realistically chasing the long-term, high-dollar contract Fielder was seeking. No sooner had he spoken, and Dombrowski was on the horn with Boras brokering another blockbuster contract.
Meanwhile, fans in D.C., Texas, and Seattle are wondering how the rug was just pulled out from underneath their team's management and owners. It seemed relatively certain that Boras was going to cut a deal with someone other than Detroit, but this wasn't Boras' first time playing snake in the grass in an unrelenting effort to get what was best for his clients.
Boras, as his clients have often affirmed, is coldblooded and calculated when it comes to hard-nosed negotiations.
He gets his clients what they want. Even if it is more than they may deserve.
Do you think Scott Boras is the best agent in all of professional sports?
His career tormenting the back pockets of MLB ownership started with a splash in 1985. Boras earned Bill Caudill, of the Toronto Blue Jays, the second-biggest paycheck of any reliever in the game at that time. Since then, he has set the market-standard of player value and led the strategic negotiations that have resulted in epic contracts for baseball's finest talent.
The retainer on Scott Boras alone makes plenty of top prospects and zealously chased free-agents seem even more valuable on the market.
Make no mistake however, Scott Boras has driven the cost of baseball up for everybody and is the key contributor to astronomical player contracts across MLB. With the continued growth of the MLB market, it doesn't seem to bother owners, players, or fans all that much as they continue to shell out big bucks for merchandise, media exposure, and game tickets.
A short look at Boras' transformation of the money game in baseball includes procuring the largest signing bonus ever for an amateur when in 1998 Andy Benes signed for $235,000 following the amateur draft.
A year later, he initiated the first ever multi-year, baseball-only contract for an amateur, helping Ben McDonald sign a $1.01 million deal with the Baltimore Orioles.
Following these two rabbits out of the hat, Boras stunned MLB leadership in the early 90's when he secured a guaranteed major-league, million dollar plus contract for the No.14 draft pick, Todd Van Poppel, out of high school. In short time he was at the top of the list as one of the most hated men in baseball.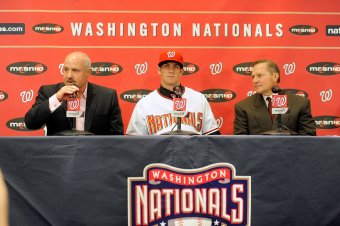 Greg Fiume/Getty Images
As Boras was winning the game of wits with team owners and GMs, and even Commissioner Bud Selig, MLB had to work diligently to close-up loop holes in their free-agent negotiation and signing rules because of Boras' skillful circumventing of draft-provisions.
The record-setting and the trend of the market all belonged to Boras.
The 1992 season brought about a five-year, $28 million contract for perennial All-Star pitcher Greg Maddux of the Atlanta Braves.
Further grievances by Boras, and continued tinkering with draft provisions, forced baseball's leadership to again amend their rules in an effort to prevent Boras' resourcefulness from getting the better of them. Continued uproar about Boras' negotiation tactics and several court-room victories only added further embarrassment to sky-rocketing player contracts that did not sit well with MLB ownership.
However, two decades later, it seems apparent that Boras, and the Boras Corporation (a baseball-only sports agency), show no signs of wavering in their demands for top-dollar compensation for the players they represent. And Boras represents the largest percentage of top-money making All-Stars in the game.
Boras is not simply an agent; he's an entertainer himself, one with extraordinary gamesmanship talent.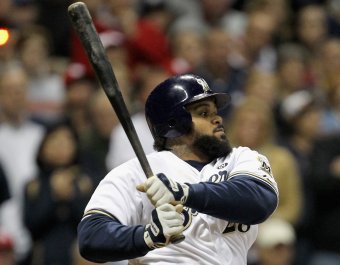 Jonathan Daniel/Getty Images
He provides almost supernatural reassurance to his clients, and seldom, if ever, does he fail to deliver. From his $20 million headquarters in Newport Beach, CA, which includes 70 flat-screen TVs, a gym, lounge, and enormous patio with a 15-foot waterfall, to Boras Marketing, where he further enriches his clients bankroll through memorabilia, marketing, and commercial endorsements.
Yet, make no mistake, he is a businessman; he invests in his clients and takes great care to provide them every resource to stay in the game, without that, he's out.
In this vein, Boras invested considerable resources into the Boras Sports Training Institute, where his greatest assets can receive services in athletic training and sports psychology. Boras knows that a sound athlete makes him more money and ultimately allows him to continue to raise the market's money ceiling.
Included on this care-taking team: an MIT-trained economist, a former NASA computer engineer, several lawyers and even more personal trainers, as well as a renowned sports psychologist, investment team, and a 14-person research team.
Heck, there's even a guy that gets paid to watch all of his client's games just for the purpose of reporting to Boras how his studs did that day.
When you have the likes of Adrian Beltre, Jayson Werth, and Matt Holliday all signing $100 million-plus contracts, and rookies signing multi-million dollar guaranteed contracts, laden with enormous performance incentives, you can afford to give back to your clients, even if it's only a 23,000 square-foot glass and steel oasis on the coast of the Pacific.
Boras and his firm negotiated roughly $444.5 million in contracts during the 2010-2011 offseason, over $120 million more than any other firm.
Boras' mark on the game changed the landscape of free-agency forever. Boras' deft negotiation of Fielder's contract, the fourth-largest ever, was astonishing considering the market certainly didn't seem open for a nine-year $214 million deal.
In the history of the game, there have only been four contracts doled out greater than $200 million, Boras has brokered three of the four. In reality, it seems Boras may be less man and more the world's most sophisticated machine.
*All statistical data and financial information provided by BaseballReference.com