UFC on FOX 2: Who Is Fighting for Their Jobs?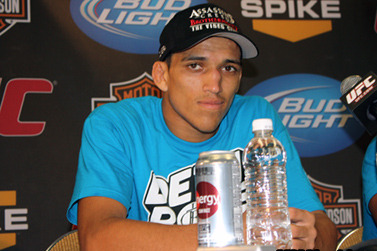 mmajunkie.com
UFC on FOX 2 is coming to a head this weekend at the United Center in Chicago.
Headlining the important endeavor will be light heavyweight contenders Phil Davis and Rashad Evans, while middleweights Michael Bisping, Chael Sonnen, Demian Maia and Chris Weidman will all be prominently featured in their respective bouts.
Though these men's jobs are secure with the organization, which losing fighters will be put on the chopping block to receive the infamous UFC pink slip?
Begin Slideshow

»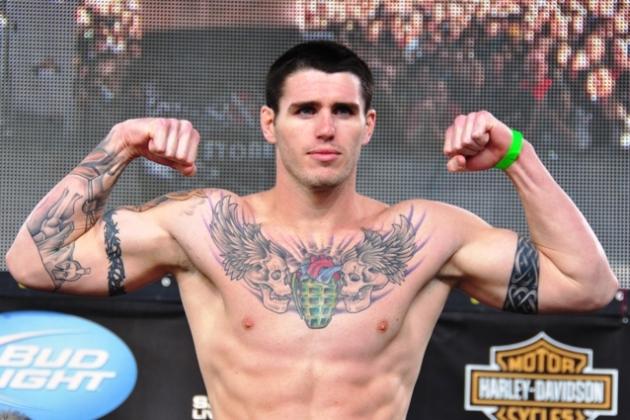 The Season 11 veteran of The Ultimate Fighter initially exited the UFC after suffering a loss to Kyle Noke last February. However he made a return to the Octagon after securing a victory over tested veteran Joey Villasenor in a subsequent bout.
This past October, Camozzi was pitted against UFC newcomer Francis Carmont, who deftly defeated "Kamikaze" after three rounds.
Now holding a 2-2 record inside the Octagon, Camozzi will be pitted on the chopping block should he walk away the loser in his bout against Dustin Jacoby.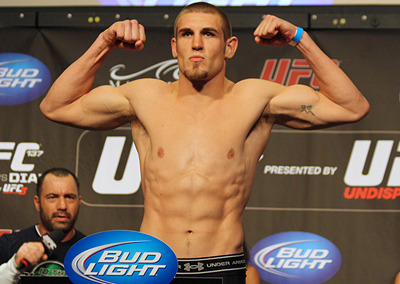 mmajunkie.com
After securing a perfect 6-0 record, Dustin Jacoby was called up to the big leagues last October, taking on fellow UFC newcomer Clifford Starks.
The middleweight bout was highly lackluster, with neither men taking risks. Eventually, Starks' wrestling earned him the boo-rific decision win.
After such a miserable performance, this will be Jacoby's last shot inside the Octagon, so he better make the most of it.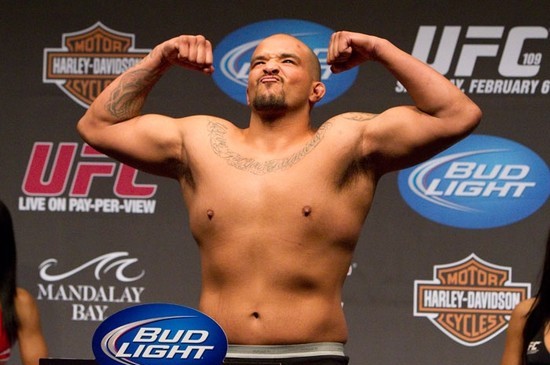 After opening up his UFC career with victories over Rolles Gracie and Tim Hague, Joey Beltran has gone 1-3 in his last four outings.
Despite the recent skid, Beltran is consistently regarded as one of the most fan-friendly fighters to watch as he continues to press the action all throughout the duration of the bout.
He may be able to suffer another loss without being ousted from the UFC, but a decisive finish could cost him his job this weekend.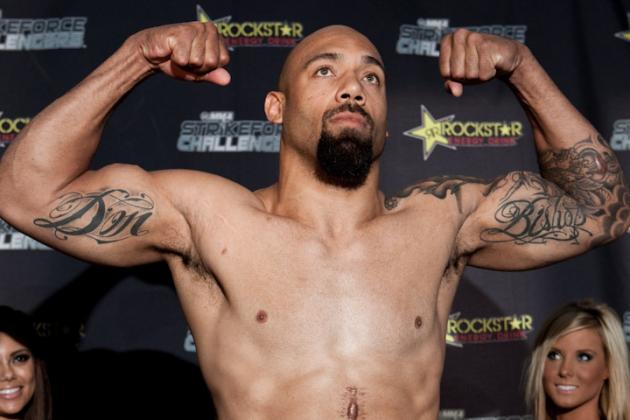 One of the most heavy-handed strikers in the heavyweight division, Lavar Johnson will be making his UFC debut this weekend against the equally game Joey Beltran.
The Strikeforce transplant has lost his last two outings in the San Jose promotion, though he is among the heavyweight fighters to enter the Octagon after Strikeforce did away with the big boys.
Johnson always has a puncher's chance and should not be overlooked, but a three-fight skid in the Zuffa world almost always means you will be getting your pink slip.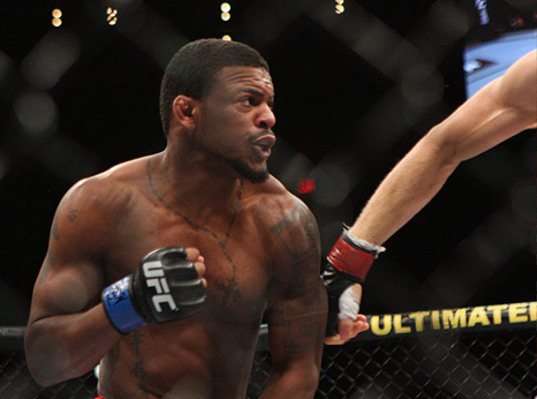 mmaweekly.com
A Season 12 finalist of The Ultimate Fighter, Michael Johnson needs a win here to stay alive.
Holder of a 1-2 record inside the Octagon, Johnson dropped his initial bout with the UFC to TUF winner Jonathan Brookins, though bounced back with a TKO victory over Eddie Faaloloto. Next, Johnson was pitted against submission whiz Paul Sass, who won with his signature heel hook three minutes into the opening round.
Now, Johnson will be taking on fellow wrestler Shane Roller in likely his final shot at redemption in the UFC.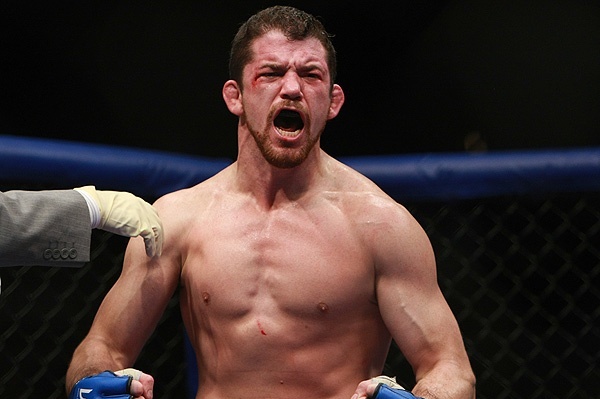 Once regarded as a top contender in the WEC, Shane Roller will have to do plenty to help save his UFC career this weekend.
After a knockout victory helped assert his claim as a fast-rising prospect in the UFC, Roller would later succumb to a decisive finish of his own, thanks to the heavy hands of Melvin Guillard, who bested Roller in a little over two minutes.
Next, Roller took on former welterweight turned lightweight T.J. Grant, who submitted the wrestling savant in the third and final round via armbar.
After suffering back-to-back losses, Roller will have to do a lot this weekend to repair his image.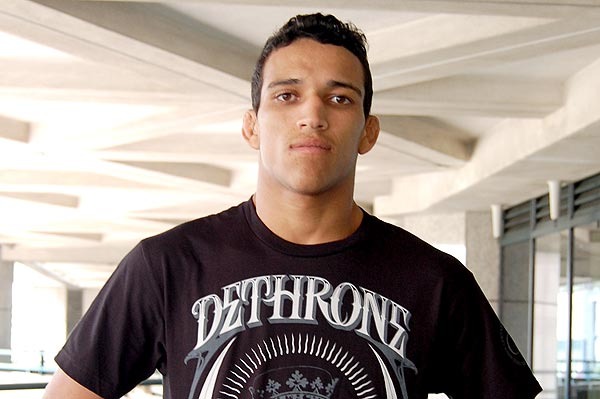 Once the spitfire of the UFC's lightweight division, Charles Oliveira has gone winless in his last three outings inside the Octagon.
The Brazilian dynamo opened up his career with the organization with submission victories over Darren Elkins and TUF winner Efrain Escudero, though he has since succumbed to losses against Jim Miller and Donald Cerrone.
A "no contest" against Nik Lentz is sandwiched between those defeats.
Now, "Do Bronx" will be dropping down to the featherweight division, where he will be meeting newcomer Eric Wisely—who holds two victories over former UFC title challenger Hermes Franca.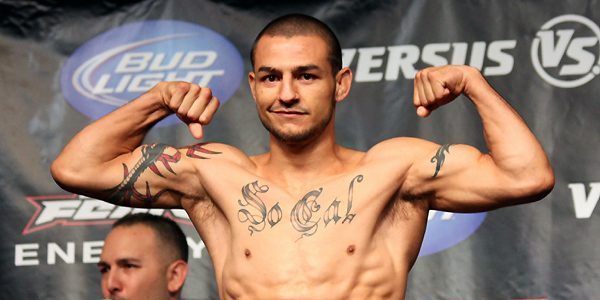 The always hot-and-cold, roller-coaster career of Cub Swanson continues this Saturday.
After going 5-3 in the WEC, Swanson made his UFC debut last November, taking on the tough Ricardo Lamas. After a competitive first round, Swanson eventually succumbed to submission defeat as Lamas locked in a fight ending arm-triangle choke in the second.
Swanson is 2-3 in his last five outings and another loss would be detrimental in his career at this point, though his consistent fan-friendly style—which has garnered him three "Fight of the Night" bonuses—could save his journey in the UFC.
mmajunkie.com
The upset machine that is George Roop continues to march forward this weekend when he meets Cub Swanson in a featherweight tilt.
Since his UFC debut in 2008 after his stint on Season 8 of The Ultimate Fighter, Roop has alternated wins with losses, save for an inexplicable draw with Leonard Garcia.
However, Roop always seems to rise to the occasion when need be, as his victories over Chan Sung Jung and Josh Grispi would indicate.
In his last outing, "Dopey" was on the losing end of a controversial split-decision loss to Hatsu Hioki and will look to make amends Saturday. However, should Roop turn in a lackluster performance or lose decisively, he too could very well be on his way out of the UFC.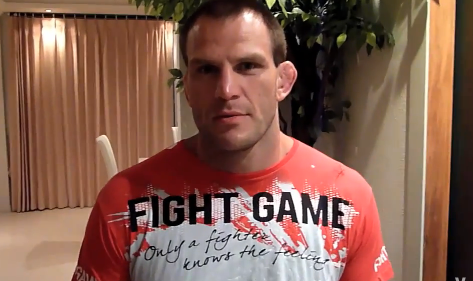 After spending nearly five years away from the sport, surprisingly the UFC brought in Golden Glory product John Olav Einemo last June, where he took on young prospect Dave Herman.
In a fan-friendly battle that had both men rock one another on multiple occasions, Herman got the best of Einemo with knees and punches, wilting the Norwegian in the second round via TKO, though both men claimed "Fight of the Night" honors.
After a fallout with the Golden Glory crew and the UFC was mended, Einemo rejoined the organization just in time to meet Mike Russow this Saturday.
Another loss would be his third in his last four outings, making a convincingly strong case for the promotion to oust the Pride vet once again.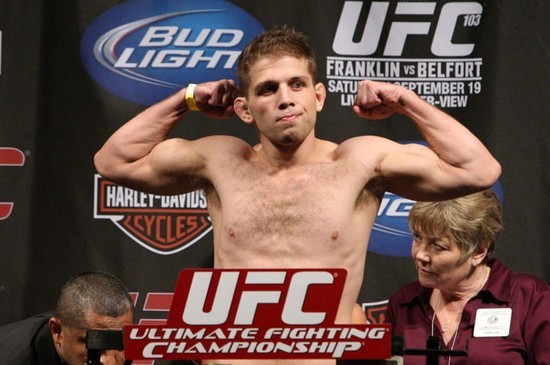 After opening up his UFC career with an undefeated seven-fight streak, Nik Lentz is in dire need of a win.
Despite a recent outing with Charles Oliveira being ruled a "no contest", the fact remains that the Brazilian was dominating Lentz before an errant knee to his downed opponent eventually led to the stoppage.
In his last bout, Lentz took on Canadian Mark Bocek, who deftly stifled the wrestling whiz on the mat by controlling position and grinding away with submission attempts and ground-and-pound blows to earn the decision win.
Now, "The Carny" will be taking on Evan Dunham, a former top contender in the lightweight division who wants to reassert his claim as one of the best in his class.
It's a tough test for Lentz and should he succumb to defeat, he could be packing his bags soon as well.