Bas Rutten and 10 Fighters Who Retired Too Soon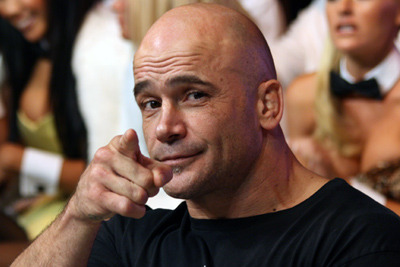 mmajunkie.com
The world of mixed martial arts has been built by the foundation that legendary fighters such as Bas Rutten have helped cultivate.
The famed Dutchman ascended the sport quickly, thanks to both his charm, fan-friendly demeanor and obvious skills as an MMA fighter.
A two-time world champion, Rutten was a polarizing fighter who certainly had the potential to be coveted as one of the greatest of all time, though for one reason or another, the UFC vet exited the sport far sooner than most expected—much like these next few combatants.
Begin Slideshow

»
mmaweekly.com
Using his obvious submission prowess, Renato Verissimo quickly ascended the ranks of the welterweight division when the Brazilian defeated former world champion Carlos Newton in his UFC debut.
Shortly thereafter, Verissimo engaged the recently dethroned Matt Hughes in a competitive bout which went the distance, though the wrestling skills and ground-and-pound of Hughes eventually earned him a decision.
"Charuto" continued to plug away on the regional circuit, though has since hung up the gloves in 2007 after spending five years as a professional and is now a full-time coach out of BJ Penn's gym in Hawaii.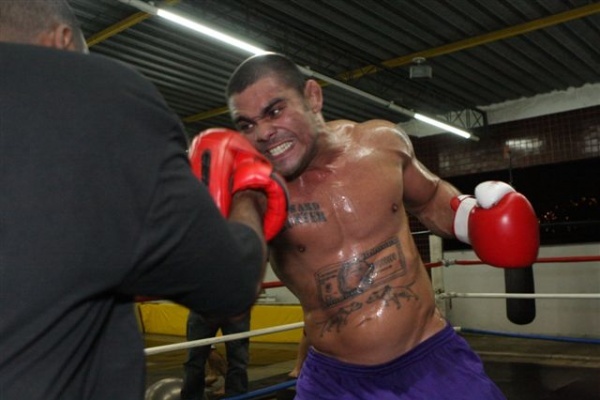 A former WEC middleweight champion, Paulo Filho first earned praise in the MMA community going undefeated in Pride, besting formidable opponents such as Murilo Rua, Ryo Chonan and Kazuo Misaki—all in impressive fashion.
However, substance abuse and his own personal demons eventually cut short the promising career of "Ely," who exited the sport last November.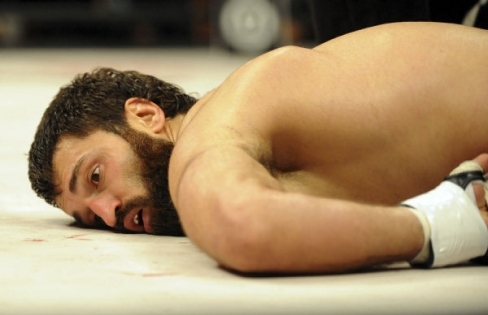 A powerful striker whose speed and knockout power is matched by very few men in this sport, Andrei Arlovski was widely considered among the elite of the heavyweight division very early on in his career.
His accolades in the UFC eventually earned him a shot at the title, where he met former champ Tim Sylvia for the interim belt. Arlovski dropped the "Maine-iac" early, immediately latching onto a leg and submitting him inside of the first round.
Arlovski made two successful title defenses, finishing off both Justin Eilers and Paul Buentello in first-round drubbings.
However, Arlovski's chin, when tested, always failed him. "The Pitbull" recently fought his way out of a career-worst four-fight slump, which saw him knocked out in three of those performances.
In fact, seven of his nine career defeats have come by way of knockout.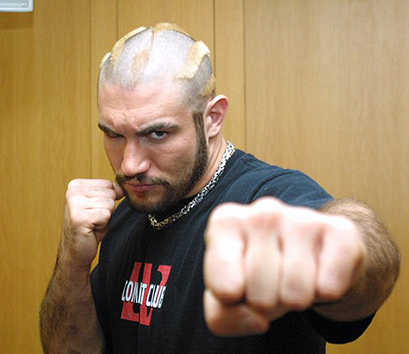 A heavy hitter from the Pride days, Heath Herring eventually made his way to the UFC in 2007, where the big man was consistently featured in fan-friendly contests,.
"The Texas Crazy Horse" garnered praise for his performance against Antonio Rodrigo Nogueira, rocking and dropping the Brazilian with a head kick in the first round. Though he succumbed to defeat, Herring quickly became a top contender with a victory over Cheick Kongo.
In his last outing, Herring became victim to Brock Lesnar's stellar wrestling skills. That was three years ago and UFC President Dana White has commented that Herring has since retired, though no formal word from Herring himself suggests otherwise.
Depending on who you ask, Rickson Gracie is either the greatest martial artist to ever live, or its biggest fraud.
Regardless, what this Gracie fighter was, was an enigmatic figure that went undefeated in his career, garnering an 11-0 record, with all of his victories coming by way of submission.
Rickson is SO retired, in fact he turned down a $5 million offer to face Kazushi Sakuraba under the Pride banner some years ago. Wow.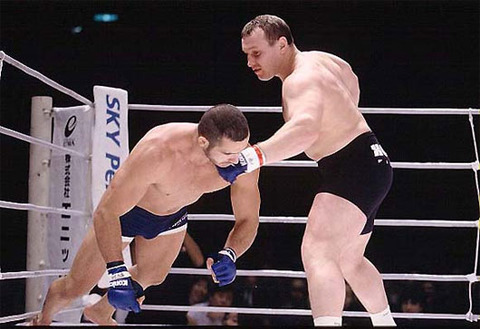 One of the most underrated and most successful mixed martial artists of all time, Igor Vovchanchyn became a contender in both the heavyweight and light heavyweight class whilst under the Pride banner.
In one of the most impressive streaks, if not the most, in mixed martial arts history, Vovchanchyn went undefeated in 35 professional bouts during a four-year reign.
Victories over UFC veterans Mark Kerr, Gilbert Yvel and Yuki Kondo are among the Ukrainian's career highlights.
Vovchanchyn left MMA in 2005 at just 32 years old, citing multiple injuries as the culprit.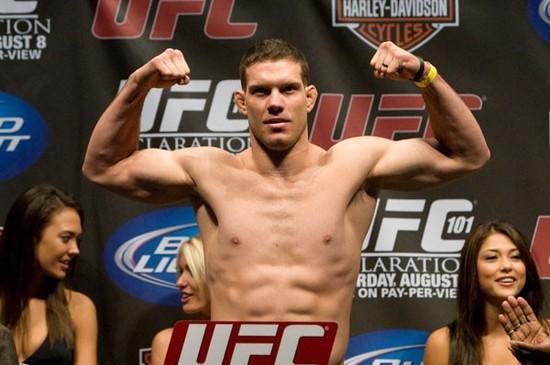 A touted submission specialist, Ricardo Almeida became one of the leading men in the middleweight division early on in his career.
Victories over Ikuhisa Minowa, Ryo Chonan, Kazuo Misaki and Nate Marquardt garnered Almeida praise, while claiming the King of Pancrase title in the process.
Almeida initially retired in 2004 before making a return four years later under the UFC banner. Almeida went 5-3 upon his return before hanging them up in March of last year.
He has since become an MMA judge in his adopted home of New Jersey.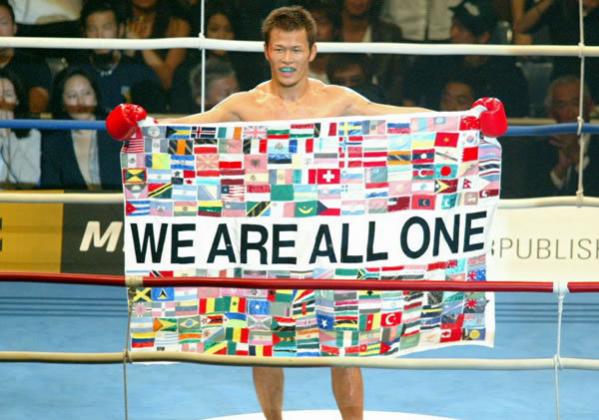 A legendary fighter hailing from Japan, Genki Sudo had a captivating energy that enthralled all who witnessed his technical prowess and fan-friendly fighting style.
Victories over Eric Esch, Royler Gracie, Damacio Page, Nate Marquardt and former WEC champion Mike Brown anchor the impressive résumé of Sudo, who retired from the sport in 2006 after having won eight of his last nine outings in MMA.
He now spends his days as a budding actor and musician—and a successful one at that.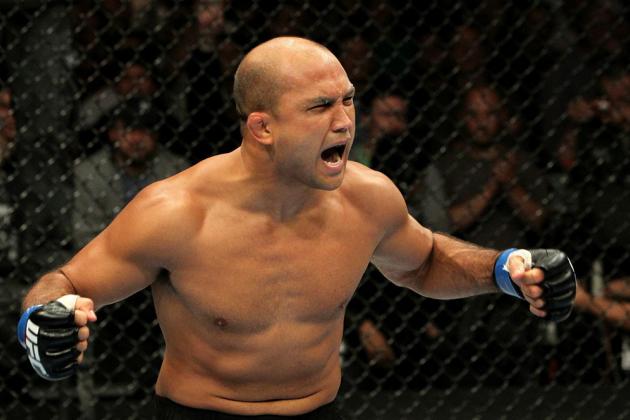 Very few men have been able to accomplish what BJ Penn has in his run as a mixed martial artist.
A two-time world champion, Penn is regarded as one of the all-time greats, thanks to his run both in the lightweight and welterweight divisions.
In his first foray into the 170-pound class, the Hawaiian upset then-pound-for-pound great Matt Hughes, submitting him inside of the first round.
In 2008, in his third attempt, Penn finally claimed lightweight gold when he submitted Joe Stevenson, claiming the vacant title. Three subsequent defenses of his bout proceeded, finishing off Sean Sherk, Kenny Florian and Diego Sanchez before the final bell.
After his most recent outing against Nick Diaz at UFC 137 last October—which resulted in a clear-cut decision win for the Stockton fighter—Penn announced his retirement from the sport, though he has since fired back at Diaz, hinting at a possible return.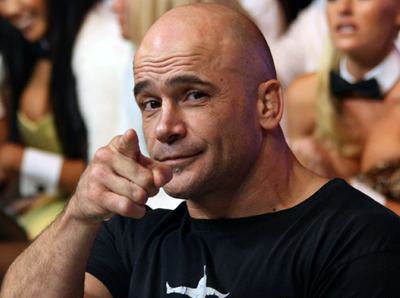 mmajunkie.com
Though most casual fans may know Bas Rutten as a color commentator and overall funnyman who hosts Inside MMA on HdNet, the Dutchman was among the best in the heavyweight division when he competed as a professional mixed martial artist.
After a successful run in Pancrase, Rutten made his UFC debut in 1999, defeating Tsuyoshi Kohsaka. The victory catapulted him towards a shot at the title where he was pitted against wrestling ace Kevin Randleman.
In a close-knit bout, Rutten edged Randleman, claiming the UFC belt in the process.
Soon after, Rutten announced his retirement, thanks to mounting injuries procured in both his MMA and kickboxing career.
He made a successful return in 2006, besting journeyman Ruben Villareal in 2006 by first-round TKO, though he has since gone back into retirement.