Winter X Games 16 Schedule: TV Schedule and Events to Watch
January 26, 2012

Doug Pensinger/Getty Images
The 2012 Winter X Games are going to be epic, so it's up to you to make sure you know exactly where you can find all of the Games' best events.
We're all busy—there's no way around that for most people—but I would consider the X Games to be must-watch, especially for fans of extreme sports.
In fact, I believe that's where the "X" comes from—extreme.
At the very least, make sure you check out these events:
Men's Snowboard SuperPipe: Shaun White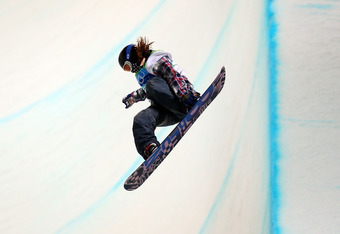 Cameron Spencer/Getty Images
There is almost no arguing that Shaun White is one of the best, if not the best, in the business.
He's constantly changing the game and pushing the boundaries—so much so that even casual sports fans know his name, The guys a superstar in every right. He's in movies, on television and the best part is that he's not just a winter guy.
He's most known for his prowess on the snow, but White can also tear it up with a board with wheels, known as a skateboard, I believe.
While White is the main attraction, he's not the only competitor worth watching obviously. He's going to have a ton of competition, which is going to make this the must-watch event of the Winter X Games.
Snowmobile Freestyle/Best Trick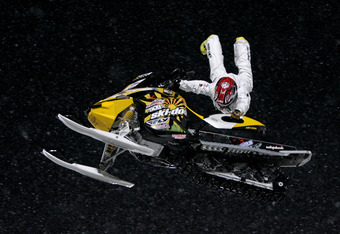 Doug Pensinger/Getty Images
Hands-down the coolest competitions at the X Games, especially if you're a fan of fast machines and people doing crazy stunts with them.
I'm assuming you are, because honestly it's hard not to be when you put it into perspective. Snowmobiles weigh a ton, and these athletes are riding them around and doing tricks on them like they are toy bicycles.
Yes, I said athletes.
Seriously though, for my money, the snowmobile events are easily some of the most entertaining for even non-sports fans. The things that these athletes can do on them is nothing short of amazing.
If you're not doing anything and looking for an impressive and extremely entertaining watch—here's my recommendation.
It's awesome.
X Games 16 TV Schedule
Thurs., Jan. 26, 2012
Men's Ski Slopestyle Elimination at 12:30 p.m. ET on ESPN3, ESPN3D
Women's Ski Slopestyle Final at 3:30 p.m. ET on ESPN, ESPN3D
Snowboard Street Elimination at 4:30 p.m. ET on ESPN3, ESPN3D
Snowmobile Freestyle Final at 9 p.m. ET on ESPN, ESPN3, ESPN3D
Men's Ski Slopestyle Final at 9:45 p.m. ET on ESPN, ESPN3, ESPN3D
Fri., Jan. 27, 2012
Men's Snowboard Slopestyle Elimination at 12:30 p.m. ET on ESPN3, ESPN3D
Women's Snowboard Slopestyle Final at 3:30 p.m. ET on ESP3, ESPN3D
Men's Ski SuperPipe Elimination at 8:30 p.m. ET on ESPN3, ESPN3D
Snowboard Big Air Final at 10:30 p.m. ET on ESPN, ESPN3, ESPN3D
Women's Snowboard SuperPipe Final at 10:45 p.m. ET on ESPN, ESPN3, ESPN3D
Sat., Jan. 28, 2012
Women's Ski SuperPipe Final at 1 p.m. ET on ESPN3, ESPN3D
Real Snow at 2 p.m. ET on ESPN2, ESPN3, ESPN3D
Men's Ski SuperPipe final at 2:30 p.m. ET on ESPN2, ESPN3, ESPN3D
Men's and Women's Snowboarder X final at 4 p.m. ET on ABC, ESPN3D
Men's Snowboard Slopestyle Elimination at 4:15 p.m. ET on ABC, ESPN3D
Men's Snowboard Slopestyle Final at 9 p.m. ET on ESPN, ESPN3, ESPN3D
Ski Big Air Final at 9:30 p.m. ET on ESPN, ESPN3 ESPN3D
Sun., Jan. 29, 2012
Men's And Women's Skier X Final at 2 p.m. ET on ESPN, ESPN3, ESPN3D
Women's Snowboard Slopestyle Final at 2:15 p.m. ET on ESPN, ESPN3, ESPN3D
Men's Snowboard SuperPipe Elimination at 2:15 p.m. ET on ESPN, ESPN3, ESPN3D
Mono Skier X Final at 4:45 ET on ESPN, ESPN3, ESPN3D
Snowboard Street Final at 5:15 ET at 5:15 p.m. EST on ESPN, ESPN3, ESPN3D
Snowmobile Best Trick Final at 9 p.m. ET on ESPN, ESPN3, ESPN3D
Men's Snowboard SuperPipe Final at 9:45 p.m. ET on ESPN, ESPN3, ESPN3D