Ranking the Top 5 English Premier League Centre-Backs of the Season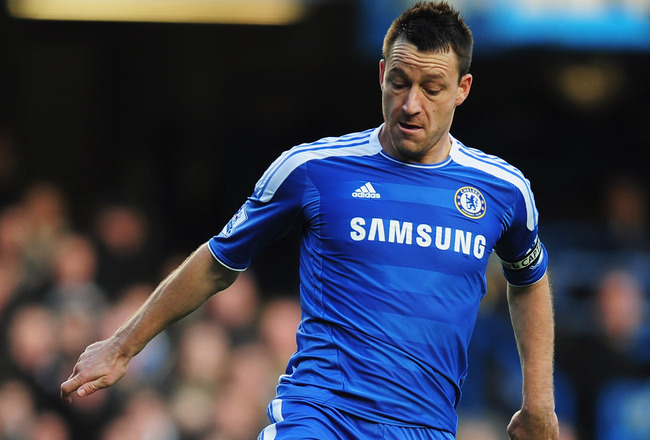 Jamie McDonald/Getty Images
Following the previous slideshow, we now move forward and rank the best centre-backs the English Premier League has to offer this season.
Whilst the defensive duties are shared across the back line, I decided to break it up into two slideshows—this one being the central areas, the second being the wider positions.
Vincent Kompany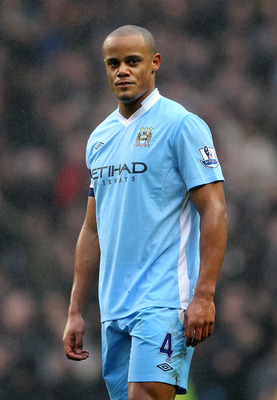 Alex Livesey/Getty Images
Club: Manchester City
Age: 25
Nationality: Belgian
The current captain of Manchester City has been the rock of the team.
Known for his toughness in the centre of defense, Kompany's presence at the back gives City fans some kind of assurance that all is good—business as usual.
Having the best attackers in your team can at times cause a lack of concentration and at times give away cheap goals, but at City that has seemed to be impossible this season.
Kompany has just completed a four-match suspension for his tackle (with intent) on Manchester United's Nani.
His absence has been evident, with Stefan Savic unable to keep the same composure in tough situations.
Martin Škrtel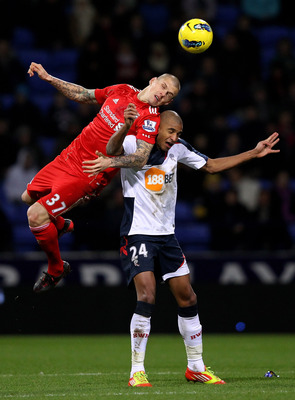 Alex Livesey/Getty Images
Club: Liverpool
Age: 27
Nationality: Slovakian
Another tall, strong and tough defender leading the lines at Anfield, and doing an excellent job.
Skrtel and Daniel Agger have been key figures as they have allowed the second-fewest goals thus far in the league.
John Terry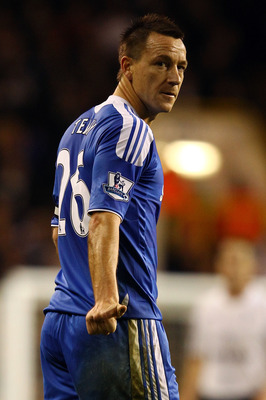 Richard Heathcote/Getty Images
Club: Chelsea FC
Age: 31
Nationality: English
He might have had some off-field issues and Chelsea might have failed to put up the biggest challenge for the title, but Terry has still remained solid at the back.
He hasn't been perfect—a loss in pace is evident—but when required, the captain has put in some excellent performances ensuring the Blues remain in contention for a top-four finish.
Younès Kaboul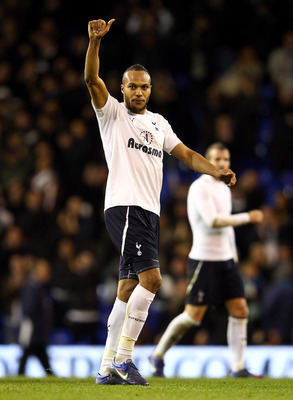 Julian Finney/Getty Images
Club: Tottenham Hotspur
Age: 26
Nationality: French
Spurs continue to rise, and so do the players. Every game seems better and better, as team performance seems to be the name of the game.
Kaboul has been as important to Harry as John Terry seems to be to Chelsea. Whether it's his presence at the back, his height and power during set pieces in the front or defending the high balls thrown into Spurs territory, Kaboul is there to deal with it.
With Spurs in third position and looking good for it, he could be as important as Gareth Bale or Emmanuel Adebayor.
Fabricio Coloccini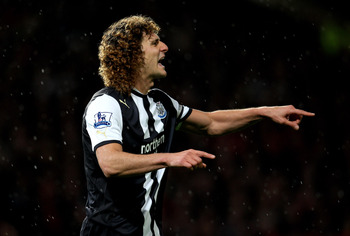 Alex Livesey/Getty Images
Club: Newcastle United
Age: 30
Nationality: Argentinian
Many might wonder why Coloccini is in this list, but taking into consideration his presence in the Newcastle back four, it's understandable that he's a player who dominates.
Any goalkeeper would be at some level of ease knowing they have the quality of the Argentinian. He's known for composure especially in the tough situations, knowing how to handle the pressure of the Premier League having played in England since 2008.
Most importantly, he's a leader, he's calm and he's a quality defender.
Keep Reading