Arsenal Transfers Rumors: Deadline Day Deals to Secure a Top-4 Finish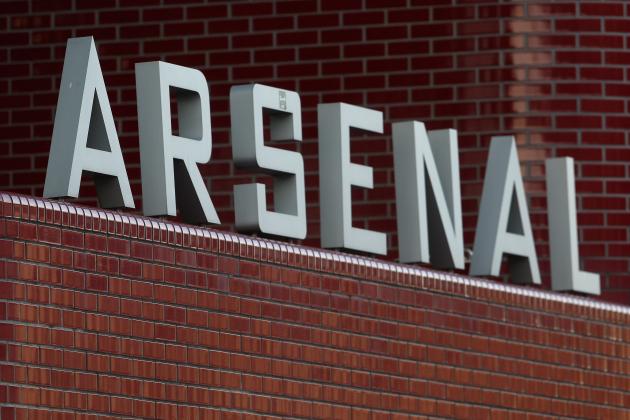 Julian Finney/Getty Images

After a period of perceived reinvigoration that saw Arsene Wenger's Arsenal team rapidly climb the English Premier League table, The Gunners have once again entered crisis mode.
Three straight league defeats, including one deeply riveting game against old-time bitter rivals Manchester United, have left most Arsenal fans that seemed so confident of a top-four finish just one month back questioning the salvation of the remaining season.
Essentially speaking, the recent dip in form, coupled with injuries, has left most fans of The Gunners' resigned to the fact that unless Arsene Wenger were to bring in some fresh talent in the remaining days of the Winter transfer window, Arsenal is likely destined to unprecedentedly finish outside the top-four.
This article then takes a look at some players (either individually or in unison) that might ensure Arsenal a top-four finish, and consequently guarantee them a place in next year's elite European competition.
Happy readings!
P.S: If you're looking for an entertaining article linking The Gunners to unrealistic super-star targets, then this isn't your kind of piece.
Begin Slideshow

»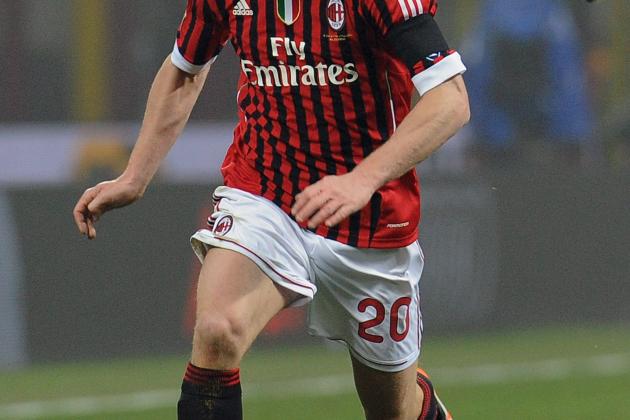 Valerio Pennicino/Getty Images

People that have read my earlier pieces will have noticed just how highly I rate AC Milan's Ignazio Abate.
A player that is equally adept at playing on either full-back position, the Italian possesses the right amount of skill and versatility to adapt to our playing style, and of course, injury problems.
And what better situation to demonstrate the need for squad depth than the current one facing Arsenal? With no recognizable or experienced full-back in the squad, having a player like Ignazio Abate would be ideal. His pace too, could prove an asset when playing for a team that plays a high line defence as The Gunners do.
Speculated Value: £6.5m - £9m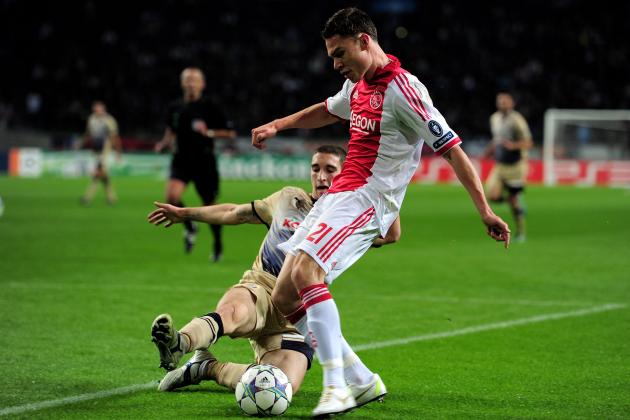 Jamie McDonald/Getty Images

Though Arsenal are currently undergoing a bit of a full-back crisis, it's fair to say Thomas Vermaelen makes a more than adequate fill-in at the left back position.
It's the right back position, according to many Arsenal fans, that's a bit of a worry, as besides Bacary Sagna—who's set to return shortly from his injury layoff—The Gunners boast no real talent there. Given the fact that most players experience a recoil or recurrence of injuries, especially if they're long-term ones like Sagna's, it's fair to say his position is one that'll have more than a few Arsenal fans sweating as the season progresses.
The answer?
Enter 20-year-old Sime Vrsaljko. Dinamo Zagreb's Croatian right back has been the point of pursuit for Arsene Wenger for a number of years already, with The Gunners' manager having failed a bid for the impressive youngster two seasons ago.
Though young, Vrsajko is highly touted in his native Croatia, as he's already gone on to represent his country on a few occasions. His speed, as well as natural skill, will help ensure that when Sagna does eventually return, Wenger will have a more than adequate backup to rely on in the run-in to the race for fourth spot.
Something he's often not had. Unfortunately.
Speculated Value: £8m - £11m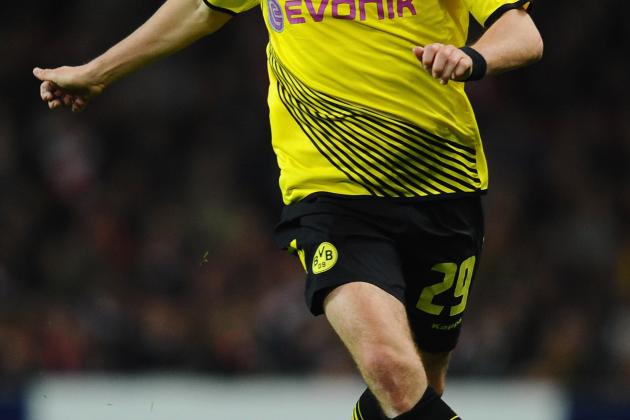 Mike Hewitt/Getty Images

If you ask any Arsenal fan what the one thing is that Arene Wenger loves in a full-back, he'll likely tell you it's the natural ability, or desire more so, to lend a significant hand in attacking plays.
Simply put, Arsene Wenger loves a ball-playing defender that likes to get forward.
Given Arsenal's options in the full-back positions, or rather lack of, it's fair to say Borussia Dortmund's 24-year-old left back Marcel Schmelzer would be a breath of fresh air during this injury-laden time at the club.
A proven winner in his native Germany, he was instrumental in Dortmund's ascent to the top of the Bundesliga. Schmelzer is the sort of pacey attack-minded left back that seems custom made for The Gunners.
Considering the first choice left back Andre Santos is likely out until March (at the earliest), as well as Kierran Gibbs' injury track record, it's safe to say Schmelzer is a defender Wenger could really do with during this race for the UEFA Champions League spot.
Speculated Value: £7.5m - £10m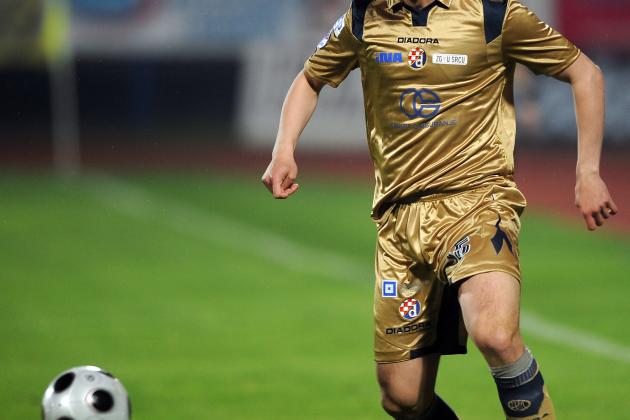 EuroFootball/Getty Images

With Arsenal entering a decisive period, in one of the most high-pressure seasons at the club in recent times, it's fair to say some players perceived as "passengers" simply cannot continue to be played.
With Aaron Ramsey continually losing form, Mikel Arteta's niggling injury problems seemingly resurfacing, and The Gunners' general persistent fitness problems in the midfield, Arsenal's season is on the verge of disaster, if moves aren't made quick to save it.
In these sorts of situations, another Wilsher-like, deep-lying playmaker couldn't hurt.
Milan Badelj, Dinamo Zagreb's 22-year-old playmaker could be Arsenal's answer to their recent creative problems. With the team seemingly lacking that natural bit of creativity they so enjoyed in the "Fabregas era," Arsene Wenger's brand of football seems to have devolved into a less attractive version of itself.
Badelj is a versatile midfielder capable of playing in the holding position, or in the traditional "number 10" one. Given Jack Wilshere's lack of chance in making any impression on the trajectory of this season, it's fair to say getting a player like Badelj would solve a lot of short-term problems (trying to pip a European berth), as well as long-term rotation ones.
Speculated Value: £8m - £12m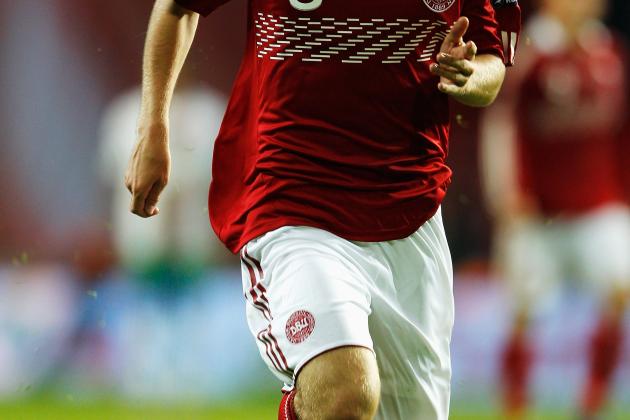 Paul Gilham/Getty Images

Ajax's 19-year-old wonderkid may still be a relative unknown in Europe when placed against the Gotzes and the Hazards, however, Christian Eriksen possesses all the spark and ability required to be remembered as a classy European footballer, if things go his way.
A player adept at playing on either flank, right behind the striker or in a traditional center midfield role, Eriksen possesses creativity in abundance, and is just the sort of rotation option Arsene Wenger could employ late in games, against tired legs to either break the deadlock, or completely kill off the game.
With Aaron Ramsey losing form, as well as Arsenal's midfield options continually diminishing due to continual injury bouts, Eriksen may prove instrumental come later this season, when the race for a top-four spot is set to reach its climax phase.
Speculated Value: £12m - £15m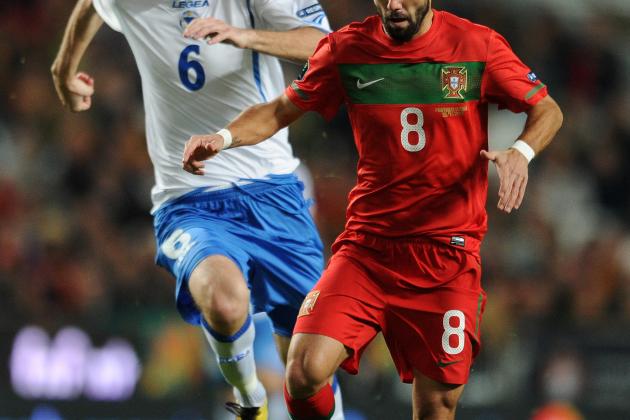 Jasper Juinen/Getty Images

The effects of Mikel Arteta's absence have been clear for all to see.
Without their Spaniard in the midfield, Arsenal seems unable to "keep the ball rolling," as they continually fail to string passes together, or simply break up opposition play and mount an opposite movement in quick succession. Essentially, Arsenal missed a traditional center midfielder.
Joao Moutinho, FC Porto's 25-year-old captain, is the sort of player that can do all of the above, essentially making him a younger version of Arteta, and consequently a great rotation option. However, given his ability, it wouldn't be surprising to see him lining up in the starting XI in place of the out-of-form Aaron Ramsey (that is of course if Arsenal get him).
Mikel Arteta's injury highlighted just how important of a player he's become for us. In the event of another injury to the Spaniard somewhere towards the climax of the season, it would be great to have an experienced player that can come in and do that sort of tidy job in the center of the pitch.
Joao Moutinho, in that case, would make a great contingency plan.
Speculated Value: £12m - £15m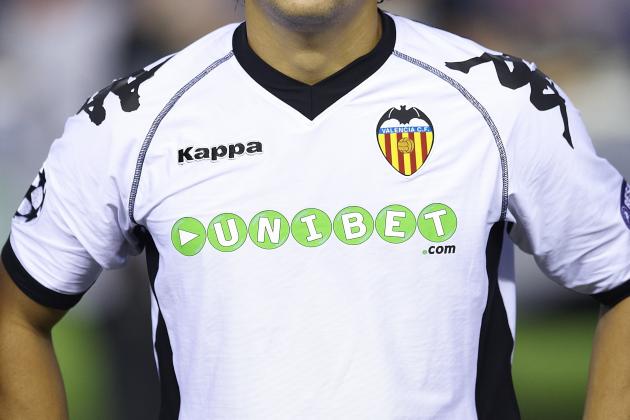 Manuel Queimadelos Alonso/Getty Images

Alberto "Tino" Costa, Valencia's 27-year-old central midfielder may be a relative unknown to those in England. In his native Argentina, and of course in Spain, he's built up a solid reputation as being a tidy player with bags of technical skill.
Adept at spot-kick taking, as well as dishing out pin-point passes and through balls, Costa is that traditional center midfielder capable of having a similar effect on the team as Joao Moutinho (described in previous slide) would have.
A player possessing skills comparable to Mikel Arteta, Costa would prove a good rotation option, as well as deputy during another injury crisis to Arteta himself, or the midfield in general.
Something that might prove especially important come crunch time.
Speculated Value: £7.5m - £9m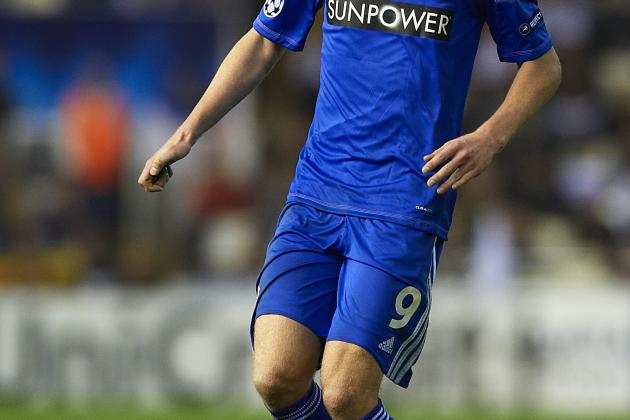 Manuel Queimadelos Alonso/Getty Images

With Theo Walcott growing increasingly disenchanted by the Emirates faithful due to continual strings of less-than-impressive outings, coupled with Gervinho's inclusion with the Ivory Coast's national team till early March, it seems Arsene Wenger's side are crying out for a winger that can help ease the goal-scoring pressure off Robin van Persie.
Andre Schurrle, Bayer Leverkusen's 21-year-old versatile forward, may provide the sort of spark required to get The Gunners back on track. A player capable of playing on either flank, as well as the main striker position, Schurrle possesses the right sort of height, as well as skill set to make it in the English Premier League.
With a decent goal-to-game ratio, as well as recent call-ups to the full German national team, Schurrle looks a player Arsene Wenger could well do with given the need for rotation later on in this important season.
Speculated Value: £9m - £12m
Denis Doyle/Getty Images

Though at this time, it's rare to see Arsenal fans uniformly agreeing on anything, there is a consensus amongst The Emirates faithful dictating that some of the goal-scoring pressure needs to be lifted off club captain Robin van Persie.
Essentially speaking, he realistically can't be expected to score at every outing, meaning some of the other players need to step up their goal-scoring ratios. Unfortunately, it's yet to happen.
Alvaro Negredo, Sevilla's current figurative (as well as literal) "number 9," may just be the answer Arsene Wenger may be looking for. The ex Real Madrid man has gone on to make a name for himself at Sevilla, where he's scored an impressive 35 goals in 80 appearances for the club.
Given the lack of outlets when it comes to scoring goals, Negredo's arrival at Arsenal would be welcomed by all corners of The Emirates. Though not highly prolific, he's an efficient player known for making the most of chances given to him.
Speculated Value: £10m - £15m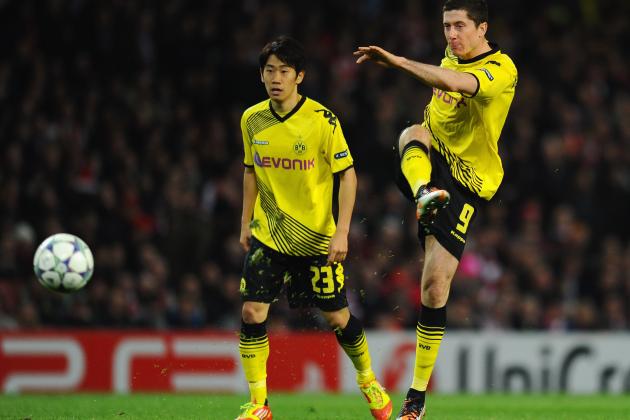 Mike Hewitt/Getty Images

Robert Lewandowski, is another player relatively unknown to most fans in England.
However, in Germany, he's slowly making a name for himself, as fellow striker (and first-stringer) Lucas Barrios' prolonged injury has helped Lewandowski with some valuable game time, with which he's made little mess.
Another player that would help ease some of the pressure off Robin van Persie in the goal-scoring department, Lewandowski is another efficient striker capable of making the most of his chances. Given the need for another proven finisher, or in the case of another van Persie injury (which to many seems an annual occurrence), a replacement, it seems this transfer would be seen with a sigh of relief by most Arsenal fans.
Speculated Value: £9m - £13m