2012 NHL All-Star Game Mock Fantasy Draft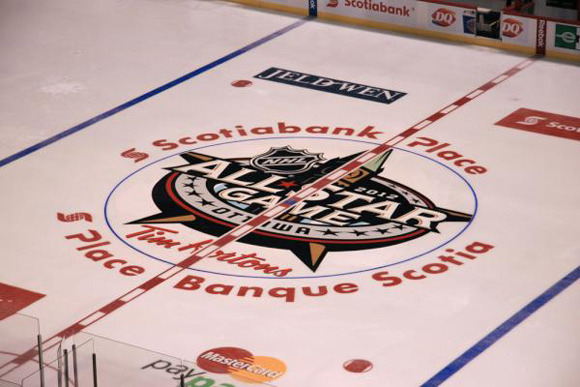 The NHL has a very unique way of running the All-Star game. There is no East vs. West or even North America vs. World. Instead, it's Team Alfredsson vs. Team Chara.
The NHL chooses captains to pick fantasy teams for the game, just as kids do on the pond or playground. Alfredsson has an assistant captain in Henrik Lundqvist, and Chara's assistant captain is Joffrey Lupul.
So, who has the better team when it's all said and done?
Begin Slideshow

»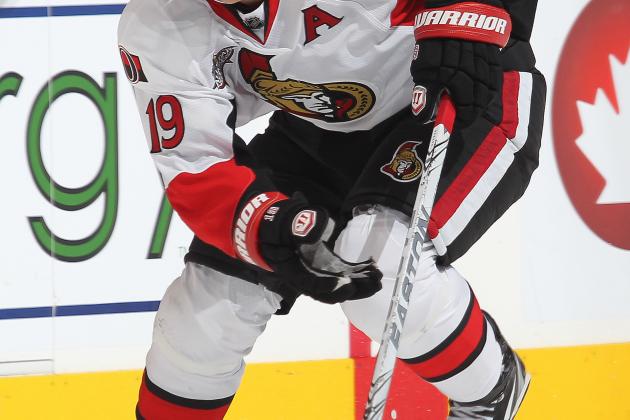 Claus Andersen/Getty Images

Alfredsson is going to get caught up in the All-Star game. While Spezza isn't the most talented forward in the draft, he has been doing a great job in Ottawa this year, and the hometown fans are going to want him on Alfredsson's team. He won't disappoint.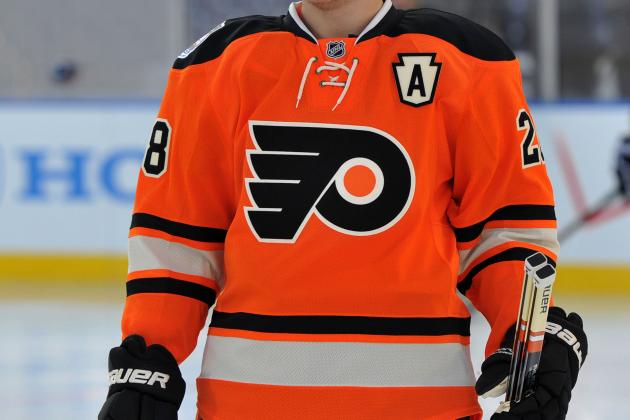 Christopher Pasatieri/Getty Images

Chara, on the other hand, will not fall into this trap. He picks who deserves to be the No.1 pick, Claude Giroux. He is putting up MVP numbers, and Chara knows that if he wants to win, he needs to grab Giroux.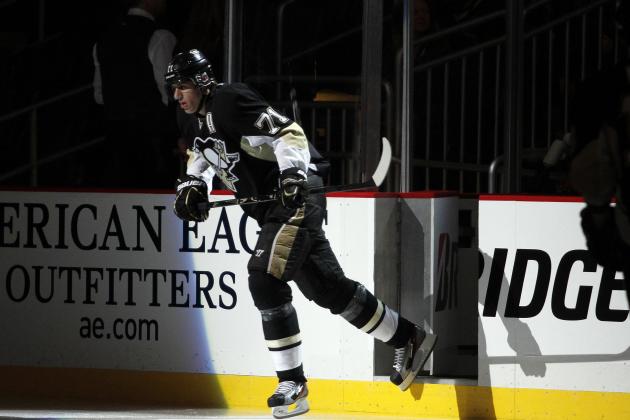 Justin K. Aller/Getty Images

Alfredsson rights the ship with this pick. Malkin has had to put Pittsburgh on his back with injuries to Sidney Crosby and Jordan Staal. Malkin has also been putting up MVP numbers as he leads the NHL in points. Really, he and Giroux are 1a and 1b. Alfredsson makes a good pick this time.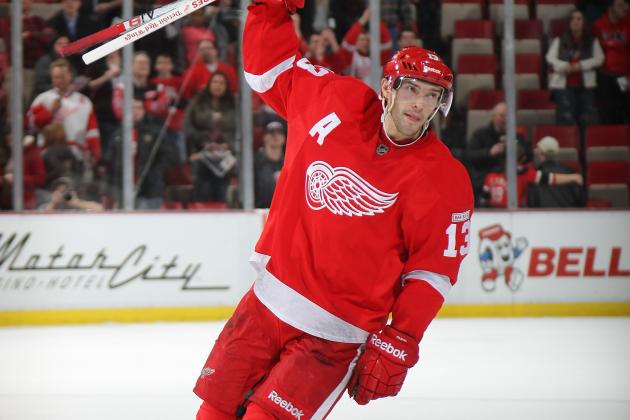 Dave Sandford/Getty Images

Pavel Datsyuk has arguably the best hands in the NHL. He makes moves that players can only dream of. With this pick, Chara is not only thinking of the game but also the Skills Competition. Datsyuk is a great pick for Chara to make. Offense rules the day.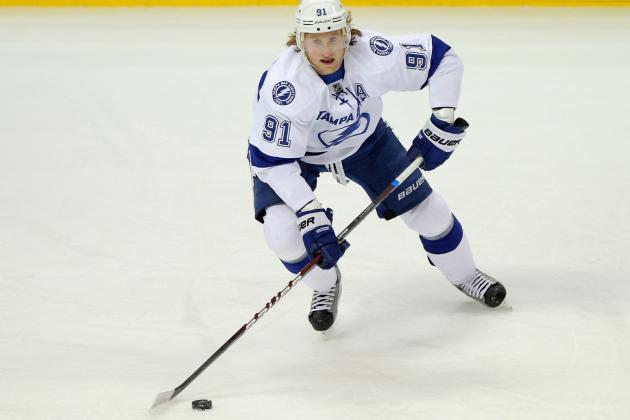 Doug Pensinger/Getty Images

Steven Stamkos leads the NHL in goals, and the All-Star game is all about scoring (last year's game final was 11-10). Stamkos is the perfect match for Team Alfredsson to combat the scoring ability of Giroux and Datsyuk. Put him on a line with Malkin and the puck will go in for sure.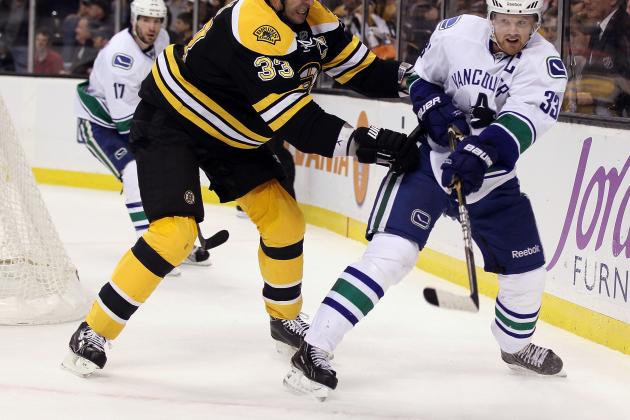 Elsa/Getty Images

This may be a stretch for Team Chara, but bear with me. We all know that Chara is not very friendly with the Sedin twins, or any Canuck for that matter, but the top line is just too much to pass up. Sedin, Datsyuk and Giroux. Sedin could set up either of those two with his eyes closed.
This line would dominate the game even more than a normal All-Star line would.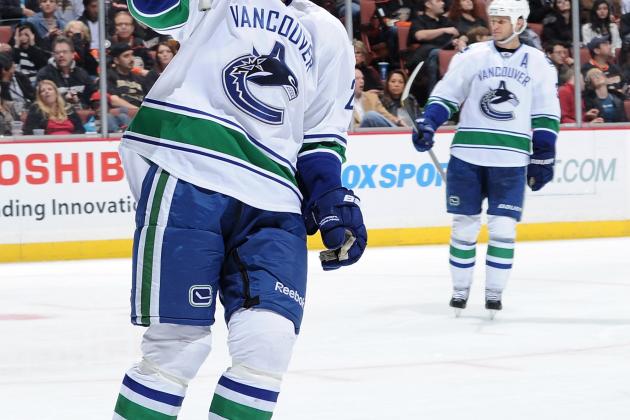 Harry How/Getty Images

Alfredsson will break up the Sedin twins once again. Alfredsson will add the goal-scoring part of the Sedin tandem and it will give his team benefits. But then again, so will every all-star chosen.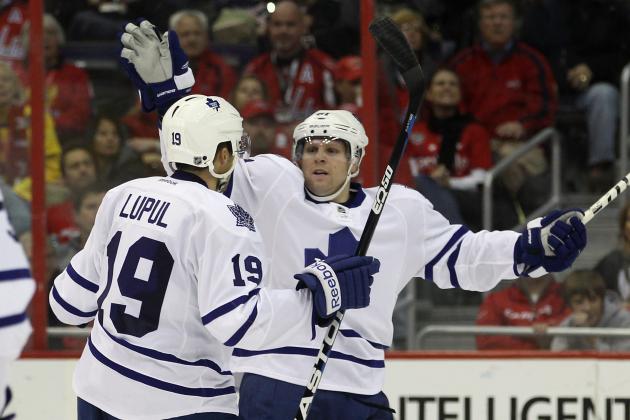 Bruce Bennett/Getty Images

This one comes after heavy influence from assistant captain Joffrey Lupul. Kessel is having a career year for the Maple Leafs, and pairing him up with Lupul would create great chemistry on Chara's team.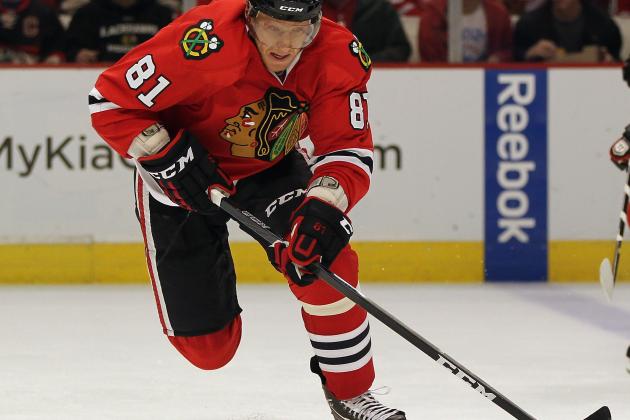 Jonathan Daniel/Getty Images

Hossa started out his career in Ottawa, playing seven seasons before leaving. He and Alfredsson were a scoring tandem that gave defenses nightmares. This pick is for them to try and get that scoring ability back and give the fans a blast from the past.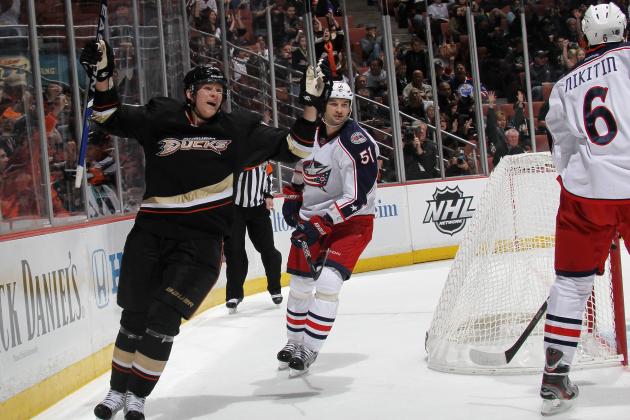 Bruce Bennett/Getty Images

Perry is one of the bright spots on an underachieving Anaheim team, although that may not last for long. He is the one Duck that deserves to be at the All-Star game. Chara wants to add some more forwards before having to pick some goalies.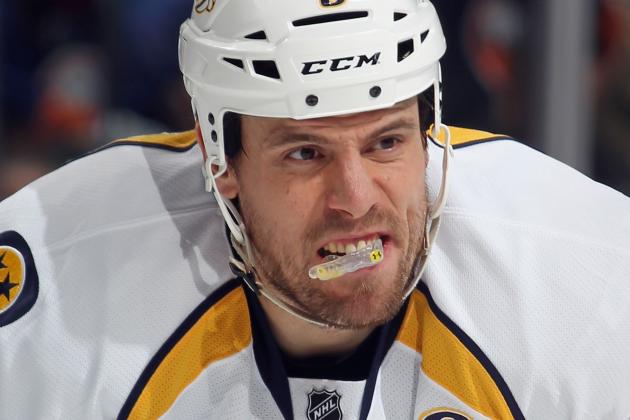 Bruce Bennett/Getty Images

Alfredsson decides it's time to grab a defenseman, and who better than Weber? Weber is an offensive-minded defender, and he is the only player that could compete with Chara in the Hardest Shot contest in the Skills Competition. Smart pick by Alfredsson.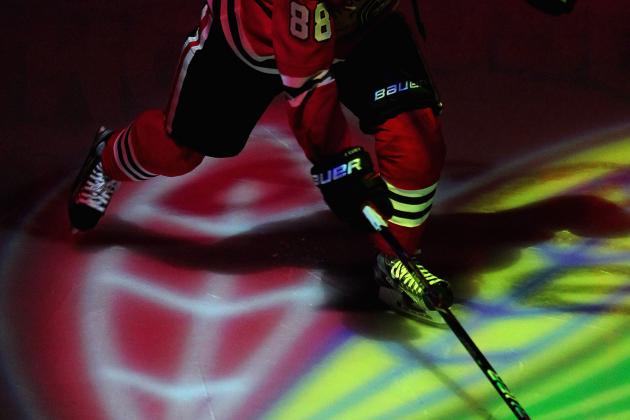 Jonathan Daniel/Getty Images

Patrick Kane is a true leader on the Blackhawks team and is now the leader of the team (with Toews out). Kane knows how to score in big games (Stanley Cup Finals Game 6) and will do so for Chara in the All-Star game. Chara is bringing out the big guns to win this game.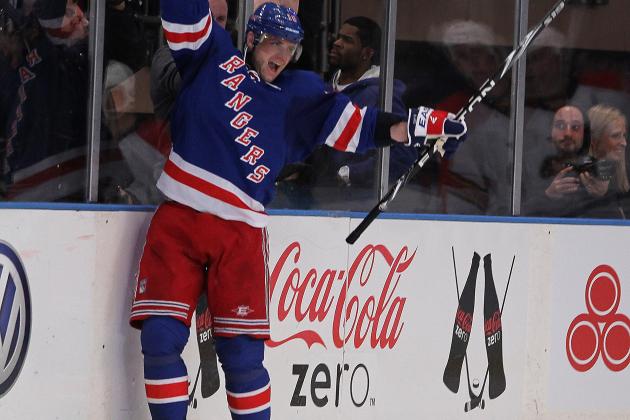 Bruce Bennett/Getty Images

Assistant captain Lundqvist had some help bringing Gaborik onto the team, but it's a smart pick. Gaborik is Datsyuk-ian in the sense that he too has some very good hands that can come in handy not only in the All-Star game but also the Skills Competition. These teams are getting stacked, but what else would you expect from the All-Star game?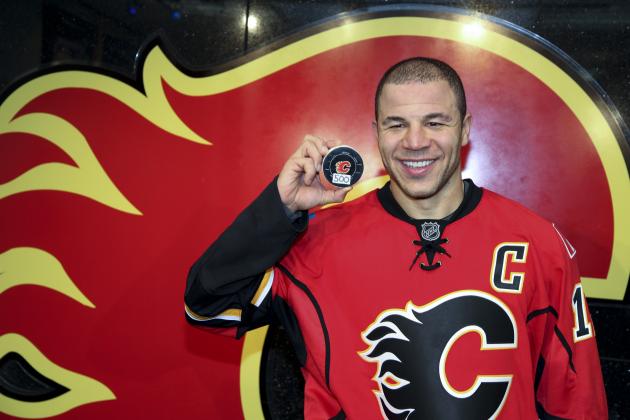 Mike Ridewood/Getty Images

Jarome Iginla is the best career player in the All-Star game this year. He recently netted his 500th career game and deserves to be picked high in the draft. Chara waited as long as he could, but now it's time to grab this steal.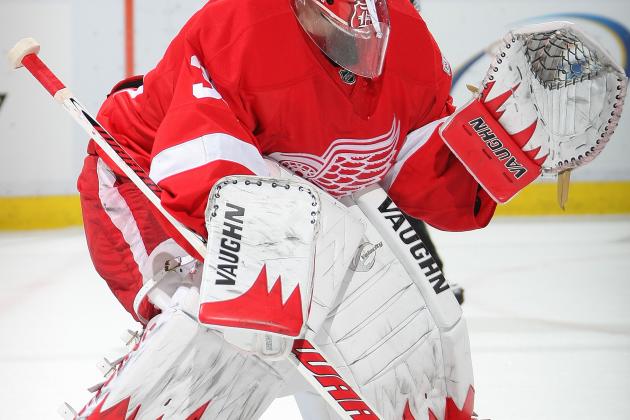 Dave Sandford/Getty Images

Alfredsson recognizes that Chara has to pick goalies in the next three rounds, so why not grab one before he does? With Lundqvist already on his team, Alfredsson has arguably the best two goalies in the game on his team. Even though these games are nightmares for goalies, maybe having the best two goalies can stop some of the bleeding that will occur.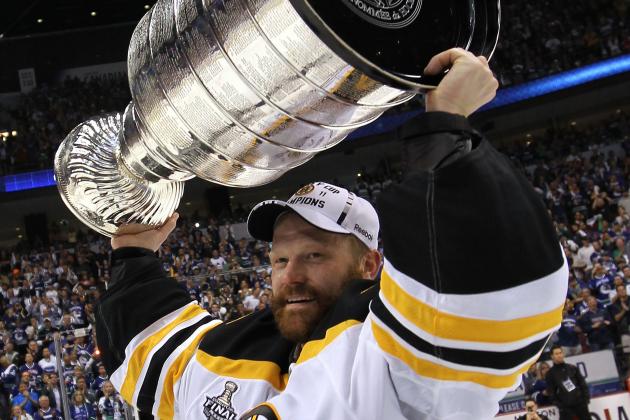 Bruce Bennett/Getty Images

Despite what has happened in the media recently with Tim Thomas, Chara is still his teammate. Chara is not going to leave his teammate hanging and is going to make the Conn Smythe and Vezina Winner the first goalie on his team.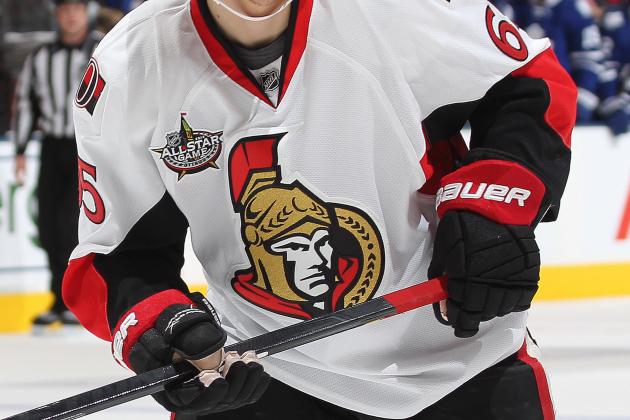 Claus Andersen/Getty Images

Alfredsson is getting a jump on the next round and is drafting Karlsson, another move that is sure to make the hometown crowd happy. Karlsson is having a career year with the Senators and is a big reason for where the team is, going into the All-Star break. It looks to be like the Senators vs. the All-Stars.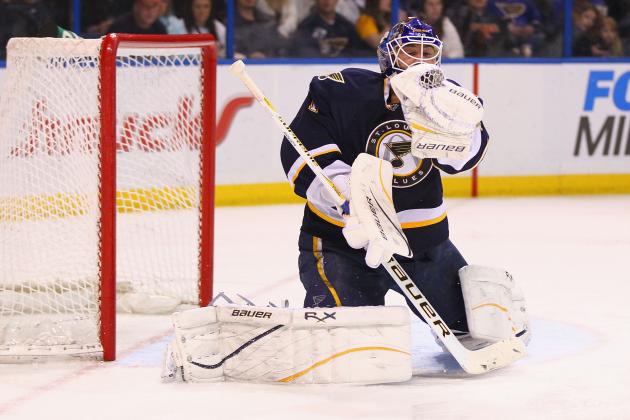 Dilip Vishwanat/Getty Images

This is going to be a fantastic homecoming for Elliot. Elliot is the biggest reason why the Blues currently third in the NHL. He leads the league in GAA and save percentage with 1.69 and .938, respectively. Chara makes the smart move in drafting this first-time All-Star.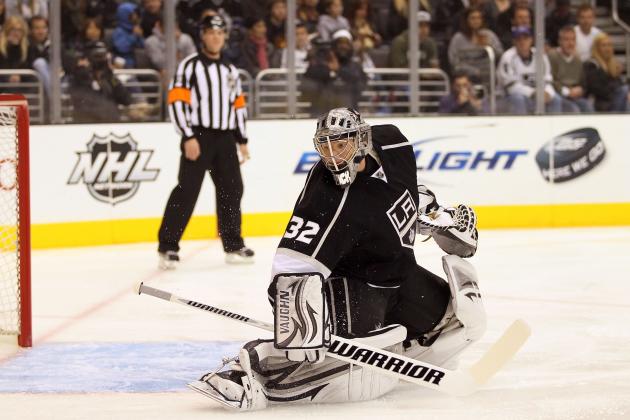 Victor Decolongon/Getty Images

Team Alfredsson picks up their third and final goalie with Jonathan Quick. Quick is having a fantastic year, ranking fourth in GAA and save percentage, and has had his name in the running for the Vezina all year. Definitely not a bad goalie to round out the core.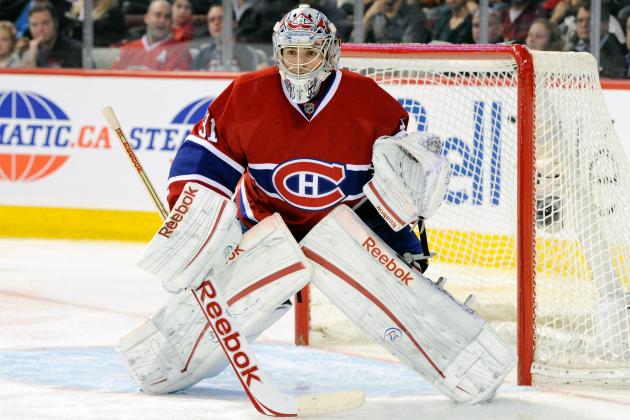 Richard Wolowicz/Getty Images

Mr. Irrelevant for the goalies is anything but. Price has played solidly for the majority of the season for the Canadiens and is the right man to represent them at the All-Star game. Chara should be extremely pleased with the goalies on his team.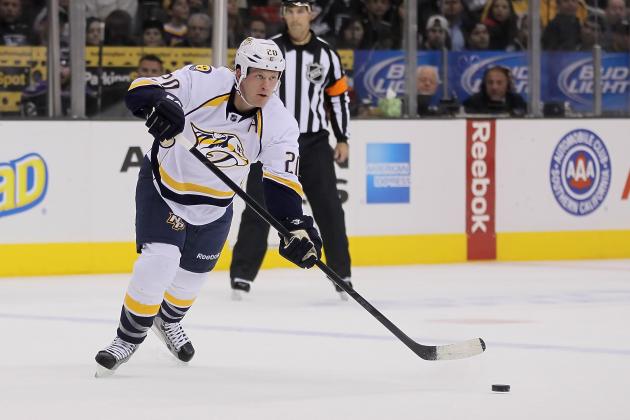 Jeff Gross/Getty Images

Who better to man the blue lines with Shea Weber than Ryan Suter? Suter and Weber make a fantastic defensive duo with chemistry and hockey sense. Alfredsson knows the chemistry will be great for keeping the pressure on Chara.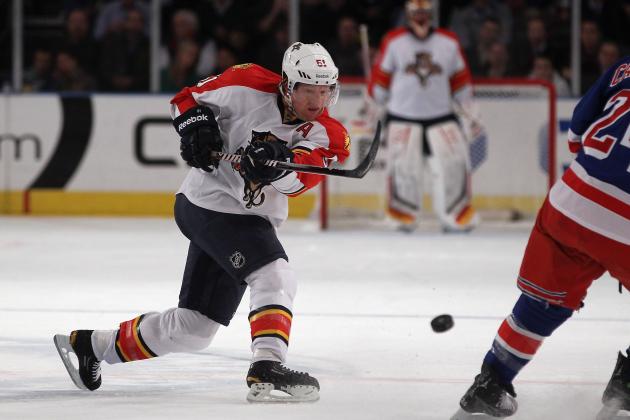 Bruce Bennett/Getty Images

Chara is sticking with the trend to grab defensemen, and who better to grab than Brian Campbell? Campbell is a leader on the Panthers who are charting waters unknown to them: First place. Campbell leads the Panthers' defensemen in points, and his scoring abilities will help Chara on the blue line.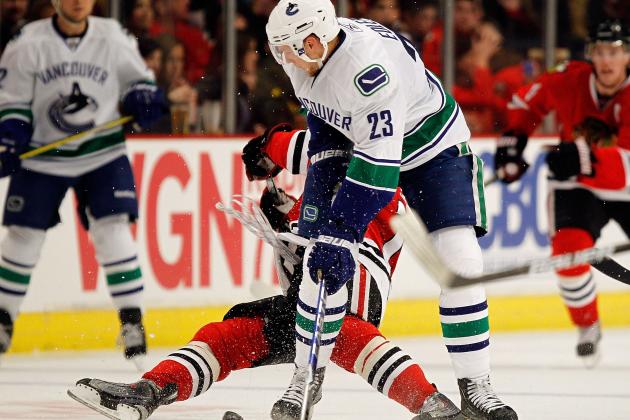 Jonathan Daniel/Getty Images

Alfredsson wants to keep adding defense to match up well against Chara and makes a smart pick with Edler. Edler is on pace for a career year and is nearly at his career-high for goals halfway through the season. Edler's got a great partner in Karlsson too.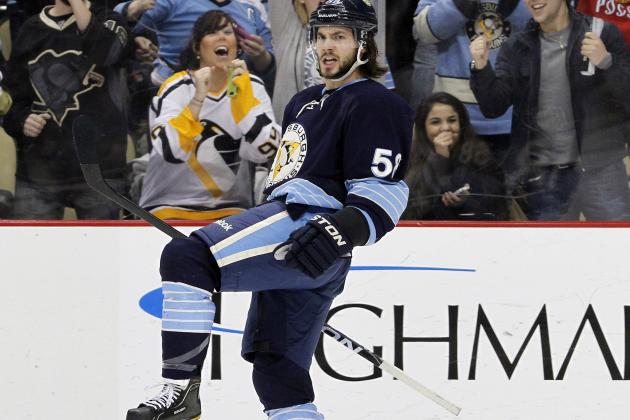 Justin K. Aller/Getty Images

Chara needs to keep grabbing defensemen and does so with Letang. Chara needs another offensive-minded defender, and Letang can work the puck up the ice, which is the perfect counterpart for Campbell. Chara's in the offensive state of mind for this game.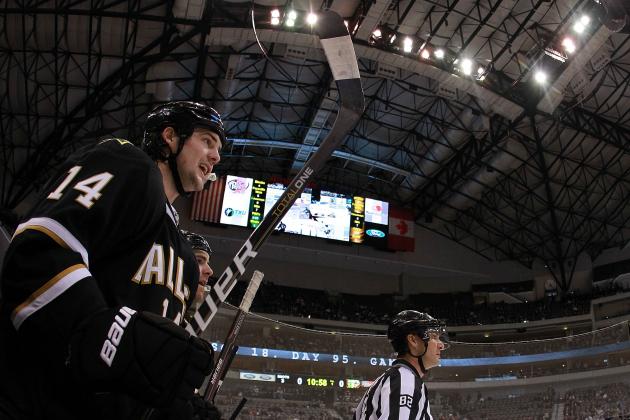 Ronald Martinez/Getty Images

A huge surprise this year for the Dallas Stars is Jamie Benn. Leading the team in assists and just two points from leading the team in that category too, Benn will be a perfect anchor for the third line of Alfredsson's team.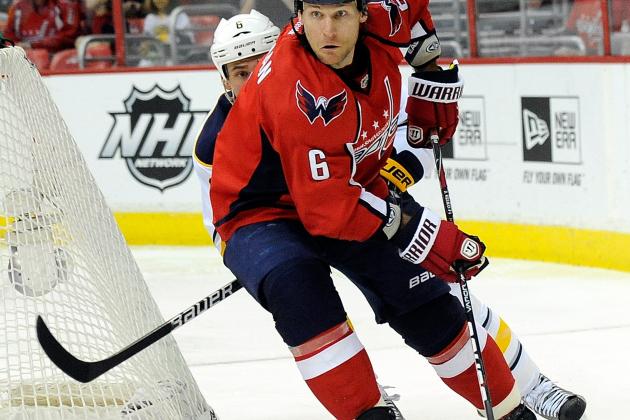 Patrick McDermott/Getty Images

With Ovechkin out of the All-Star lineup, Wideman is the perfect player to represent the Capitals. Wideman leads the Capitals' defensive core in goals, assists and points. Chara knows this is an offensive game and wants to win it badly.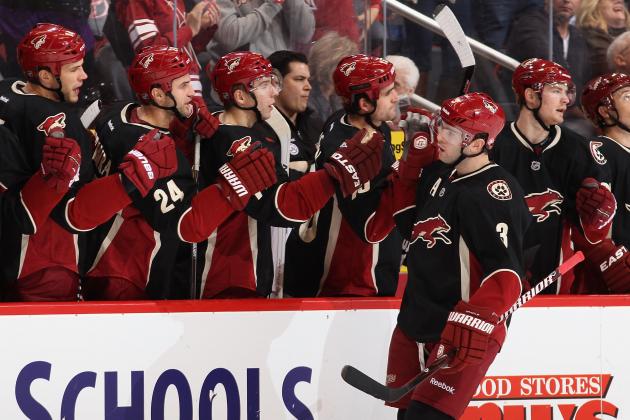 Christian Petersen/Getty Images

Alfredsson needs two more defensemen in the final two rounds for defensemen, and he starts things off with Yandle. Yandle leads the Coyote defensemen in points, going to show that offense ultimately rules the day in the All-Star game. Alfredsson should be happy with the pick.
Claus Andersen/Getty Images

Phaneuf is more known for his punishing defensive play, but make no mistake: The captain can score. Phaneuf has 28 points so far this season and is putting up his best numbers in a Maple Leaf uniform. Chara gets another steal of a pick.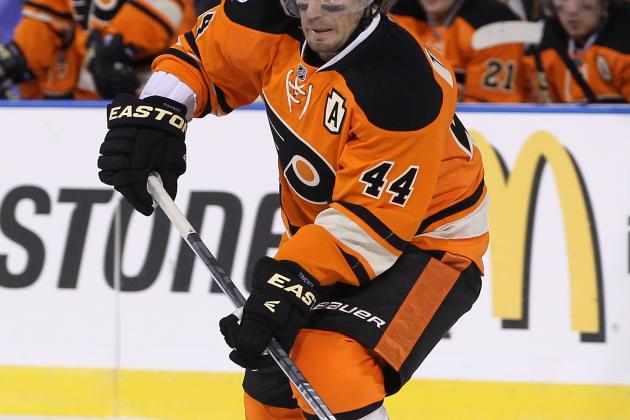 Bruce Bennett/Getty Images

Timonen is one of the veterans that is putting up big numbers for Philly. Timonen is showing his age in hockey sense and deserves to be in what could be his last All-Star game.
Bruce Bennett/Getty Images

Girardi is a leader on a Ranger team that is filled with superstars. He is in the prime of his career and is starting to become one of the elite defensemen in the Eastern Conference. Chara will make sure Mr. Irrelevant of the defensemen will be a big part of his game.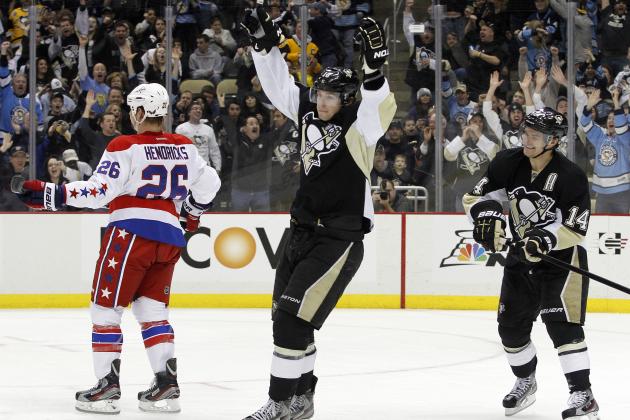 Justin K. Aller/Getty Images

James Neal took the NHL by storm in the first few weeks on the season by putting up huge numbers in the absence of Crosby. He and Malkin have kept the Pens in a playoff spot all season. He and Malkin are sure to make some noise in the All-Star game too.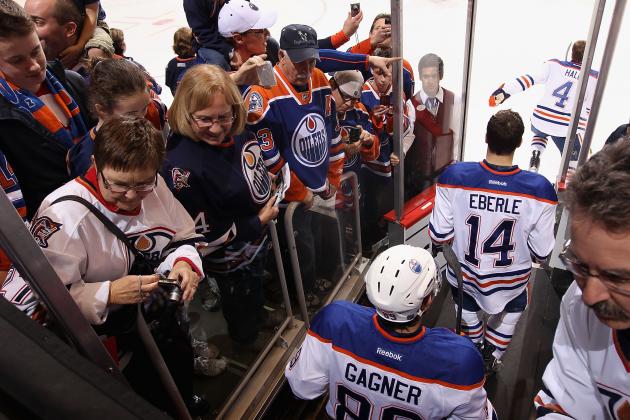 Christian Petersen/Getty Images

Eberle better start getting used to the All-Star games because he will be on the stage a lot over his career. Eberle is leading the young Oiler offense and is trying to get his team into the playoffs. Chara is going to enjoy having this kid on his team.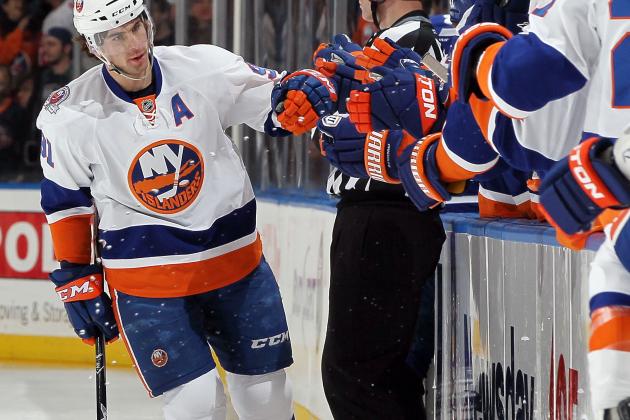 Jim McIsaac/Getty Images

A player that is overlooked because he is on the lowly Islanders, John Tavares is making some noise. Alfredsson recognizes the steal that he is and is glad to grab him in the 17th round. After his season, he's going to be a top-10 rounder next year.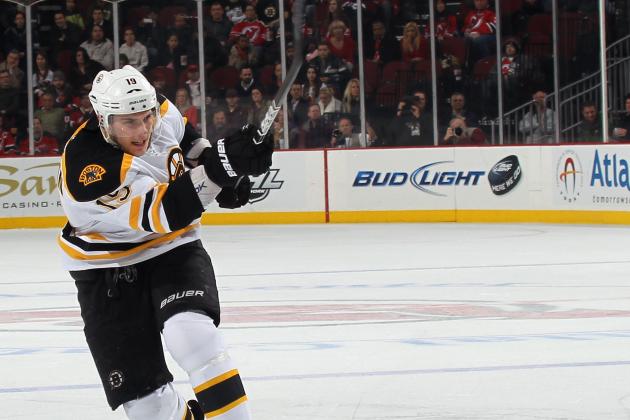 Bruce Bennett/Getty Images

Just as with Tim Thomas, Chara is going to make sure that Seguin is on his team. Seguin has played extremely well for a 19-year-old, even one with Stanley Cup Final experience like he has. Seguin, like Eberle, is going to be here often.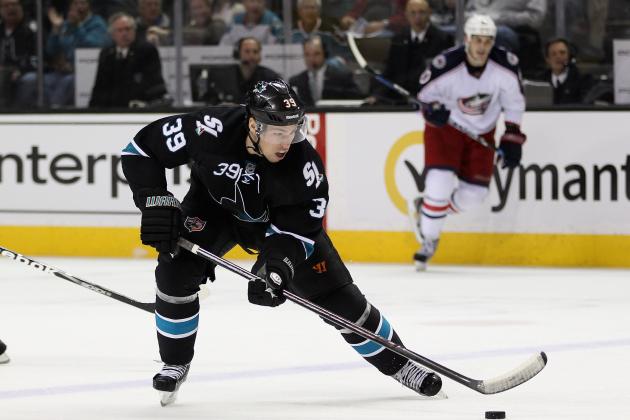 Ezra Shaw/Getty Images

On a team full of All-Stars, Logan Couture is often overlooked. But, he deserves to be in the game. Chara has a gem on his hands and will be glad with his pick.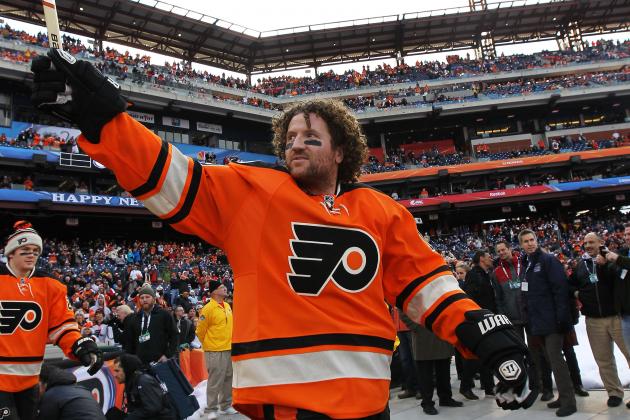 Bruce Bennett/Getty Images

Scott Hartnell has a gritty style of play: He isn't afraid to get into the dirty areas to put the puck in the net. While there probably won't be any grit in the All-Star game, Hartnell is still going to produce.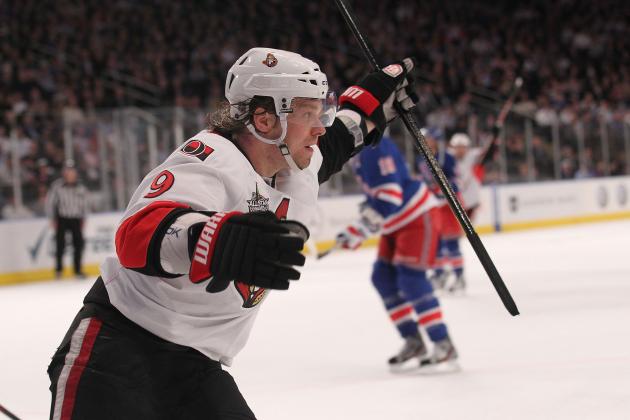 Nick Laham/Getty Images

Alfredsson chooses his last pick very wisely as he grabs the final Senator in the draft. Michalek will have a great first All-Star game and will feel very at home on the ice. Good final pick for Alfredsson.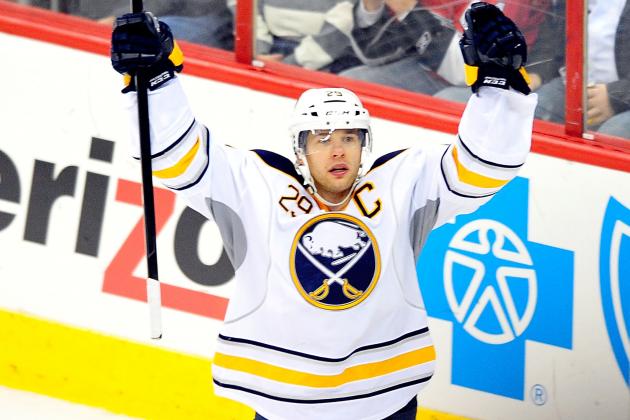 Grant Halverson/Getty Images

Jason Pominville is your Mr. Irrelevant 2012. The captain for the Sabres is by no means a bad player, as he has 47 points through this point in the season. Maybe like Kessel did this year, he will have a fantastic season next year.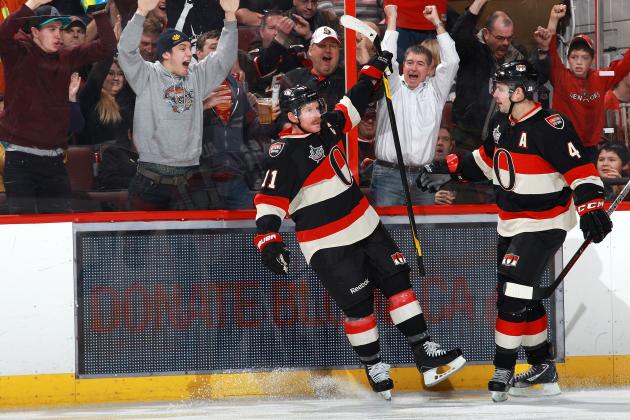 Jana Chytilova/Freestyle Photo/Getty Images

Forwards:
Daniel Alfredsson
Jason Spezza
Evgini Malkin
Steven Stamkos
Daniel Sedin
Marion Hossa
Marian Gaborik
Jamie Benn
James Neal
John Tavares
Logan Couture
Milan Michalek
Defensemen:
Shea Weber
Erik Karlsson
Ryan Suter
Alexander Edler
Keith Yandle
Kimmo Timonen
Goalies:
Henrik Lundqvist
Jimmy Howard
Jonathan Quick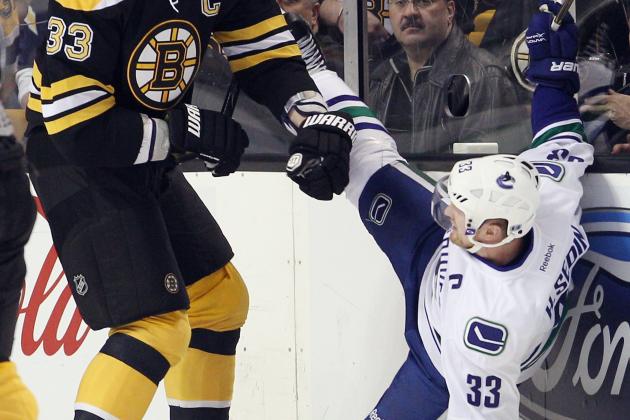 Elsa/Getty Images

Forwards:
Joffrey Lupul
Claude Giroux
Pavel Datsyuk
Henrik Sedin
Phil Kessel
Corey Perry
Patrick Kane
Jarome Iginla
Jordan Eberle
Tyler Seguin
Scott Hartnell
Jason Pominville
Defensemen:
Brian Campbell
Kris Letang
Dennis Wideman
Dion Phaneuf
Dan Girardi
Goalies:
Tim Thomas
Brian Elliot
Carey Price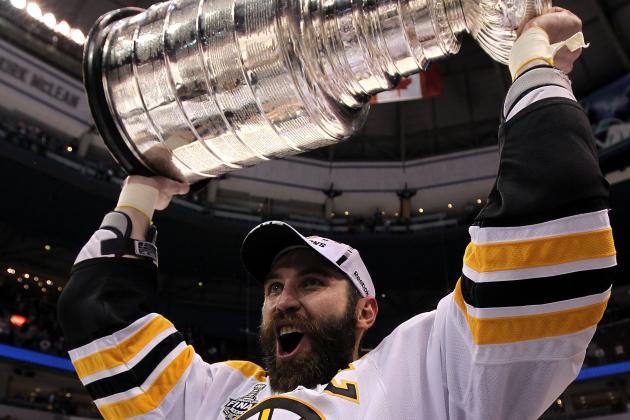 Bruce Bennett/Getty Images

Team Chara.
Chara made sure to grab the big guns. He chose offense because that is what the All-Star game is about. Team Alfredsson is going to feel like the home team though, because every Senator in the draft is on his team.
It is going to be a nail-biter.