Illinois State Basketball 2012-13 Outlook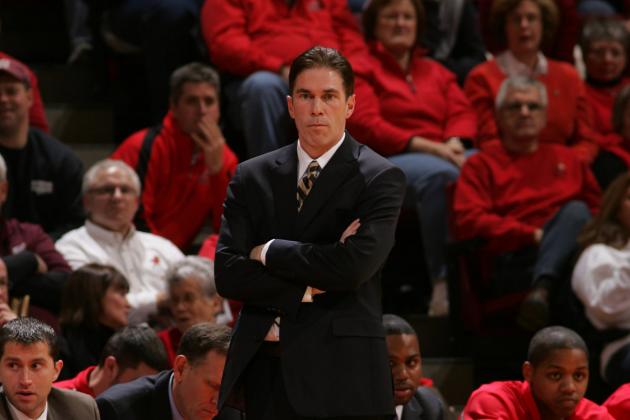 For those who have followed Tim Jankovich's tenure as head coach of the Illinois State Redbirds, you have seen an ever-changing lineup void of any consistency.
This is not to say that Coach Jankovich has done a poor job by any means. He is regarded very highly in Bloomington-Normal and throughout the Missouri Valley conference. However, he does not usually stay with the same rotation from a game to game basis.
A lot of this is probably due to the inconsistency of young college players, and also partially due to the lack of impact talent that has plagued the Redbird at times.
Going into the 2012-13 season, every player could potentially return from this year's squad (plus the addition of two freshman guards). It could be the year that the Redbirds return to dance as this year's talented young team is gaining more experience.
I know that there is still time left in this season, and still a chance of making the tournament this year, but here is my projection of the rotation Jankovich will stick with.
Begin Slideshow

»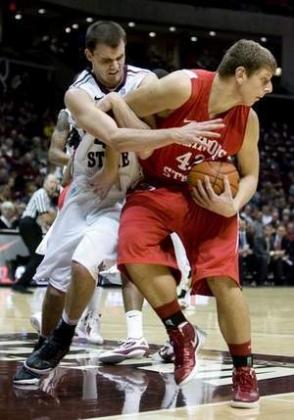 C: Jordan Threloff
Many people will likely disagree with this and submit that Carmichael can play the five while Wilkins and Ekey share the three and four spots.
However, I like the idea of adding more size to the Redbird frontcourt. Threloff has improved vastly throughout the season and has shown flashes of upside. He has a decent post game while the other big men would rather shoot jumpers. Threloff has a body that is meant to be physical in the post.
If he can trim down a little this offseason and gain some quickness and conditioning, he could easily slot into the starting lineup going forward.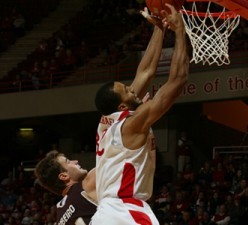 PF: Jackie Carmichael
Jackie has emerged as one of the Valley's best players this season.
He is playing with more of a mean streak than the past, as it was always a knock on him that he played too soft. He is an extremely athletic and talented big man, and next year he could compete for player of the year in the conference.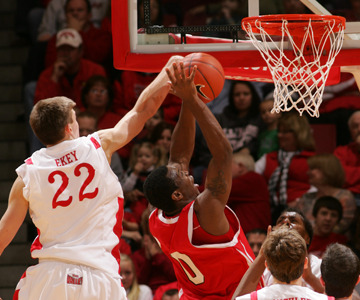 SF: Jon Ekey
Ekey's confidence in his shooting has grown immensely since last season. He is also one of the better shot blockers in the conference, if not the country, for his size.
He needs to add some more muscle to help give the Redbirds minutes at the power forward spot as well, but Ekey's future looks bright.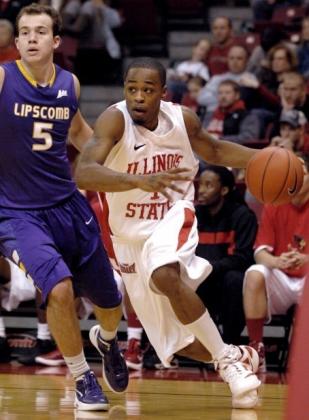 SG: Tyler Brown
Brown was a great scorer at the junior college level at Marshalltown Community College in Iowa, and it seems that the transition to mid-major division I has gone extremely well.
He has been the Redbirds most reliable scorer in Valley play and is among the best three-point shooters in the conference—something that the 2010 Illinois State team sorely lacked.
Anyone who happened to see Brown in the dunk contest at Hoops Fest saw how terrific of an athlete he is as well.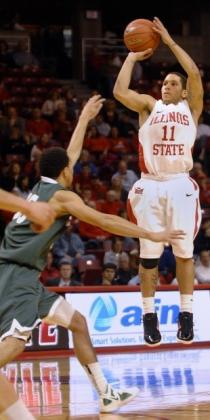 PG: Nic Moore
Anyone who has watched the Redbirds this year likely realized one thing: this is Nic Moore's team going forward.
He is the best true point guard that has played on Doug Collins Court in years, and he has great floor vision.
Moore is not afraid to take a big shot, a rare commodity for a 5'9" true freshman. He deserves the lion's share of the minutes over Anthony Cousin next season.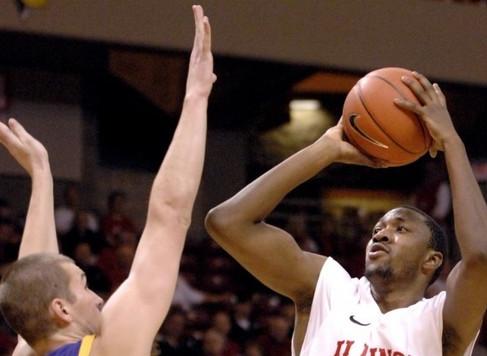 Bench: John Wilkins
Wilkins has the talent to start on this team and many others. He has remarkable shooting and scoring talent from the perimeter for a man of his size.
On the negative side, Wilkins tends to disappear at times. He is also not a force on the defensive side by any means.
Wilkins will be able to provide a spark off the bench and can be a reliable scorer for the second unit that they may otherwise be lacking.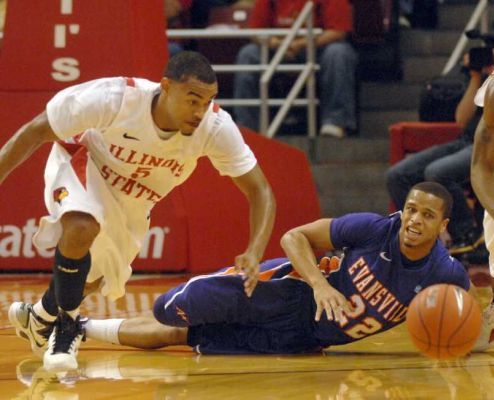 Bench: Anthony Cousin
Cousin is an interesting case to me. He does not do anything great, (besides shooting free throws) but does many little things well.
He does not have the point guard skills of Moore or the scoring ability of Brown, but he could be useful in brief stints if he can keep his turnovers down.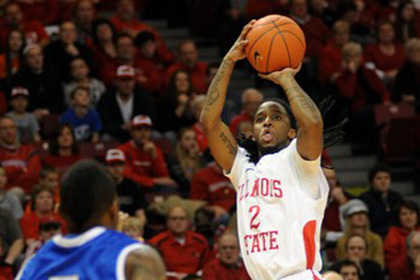 Bench: Bryant Allen
One of the toughest and quickest defenders in the league, Allen has quickly become a coach and fan favorite.
The former Big Ten wide receiver is a solid role player if he is not relied upon to score (despite scoring a game high 29 against nationally ranked Creighton).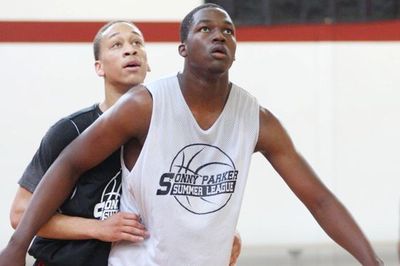 Bench: John Jones
The Barbados native could help bolster the Redbird frontcourt next season. While he is extremely raw, he has received praise from several coaches for his defensive capability.
Admittedly, I do not know much about Jones' overall game, so I cannot accurately predict his role on next year's team. Yet, I cannot think of any team that would not want great size and athleticism in a player that focuses most of his efforts on the defensive end.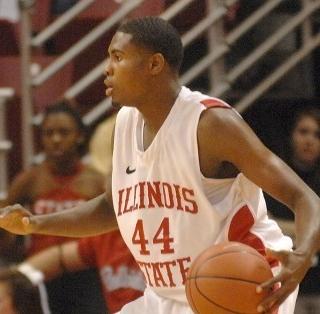 Bench: Johnny Hill
I have enjoyed seeing Johnny Hill play in his limited role. He plays with a tenacity and fearlessness when attacking the rim that many freshmen do not possess.
He needs to improve many things in the offseason to be ready for a larger role, but I think he should see more minutes next season, especially with an improved perimeter shot and a greater knowledge of Jankovich's expectations.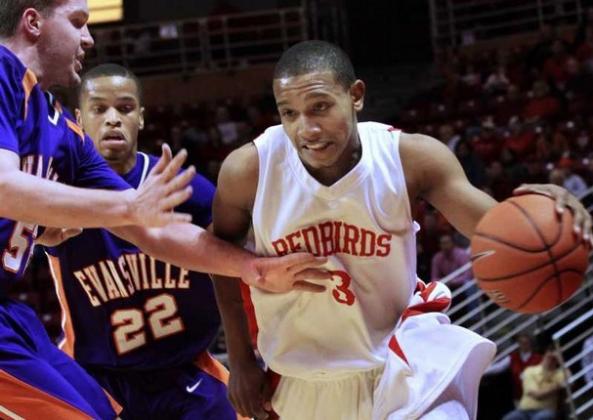 Nick Zeisloft—From all reports I have read, Zeisloft is a one-dimensional player with very good range. He may receive end of half or end of game minutes when Illinois State is in need of his shooting touch.
Darious Clark—Clark has been a good defender in limited minutes this year, but he seems indecisive on offense and has forced questionable shots. I do not see him getting any more playing time than he has this year.
Trey Blue—Blue can perform well on the offensive end, and showed some flashes of potential in the 2010-11 season before being relegated to the end of the bench this season.
After a promising start to his collegiate career at Fordham before coming to the Redbirds, this cannot be the way that Blue saw things going. Unless he regains Jankovich's trust next season, he will likely be buried on the depth chart again.
Zeke Upshaw—Upshaw seemed primed to work his way into the rotation more this year much like Blue, but for one reason or another it has not panned out.
If he can improve his jumper going into next year, his length and athleticism may appeal to the coaching staff.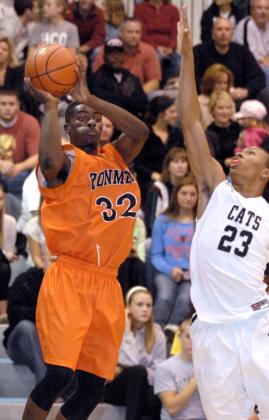 Anthony Beane Jr. and Aaron Simpson:
I think both of these guards are very talented and will bring a lot to the Illinois State program for the next four (or five) years. I do not see them getting playing time over any of the more experienced guards in year one.
Jankovich has shown a willingness to redshirt players and let them develop, such as Ekey, Upshaw and Threloff for the past several years.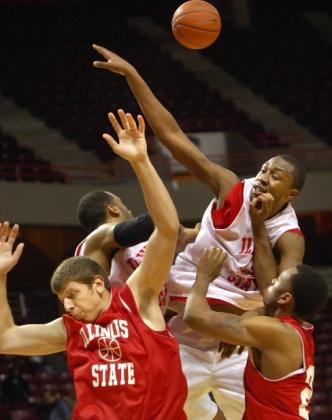 I do not necessarily see anyone leaving the team. Though if it stays as is, there would be 16 players with too many on scholarships, so some sort of move is likely to take place.
If I had to guess anyone it would be Trey Blue, Darious Clark or Zeke Upshaw.
Blue was looking to see the court more this season after the departure of Alex Rubin and Austin Hill from last year's backcourt. The emergence of stud freshmen guards this year and the addition of more next year will crowd the backcourt even more.
Zeke Upshaw has an athletic build, good length and decent defensive ability, but he does not have a position.
He is in between a guard and a forward—not a prolific enough shooter to be a strong shooting guard nor tall or strong enough to bang in the post. He also has not received the playing time he anticipated coming into the 2011 season.
Darious Clark's offensive game is not nearly developed enough for the Missouri Valley to be a shooting guard, and he does not possess point-guard skills either. I do not know if he wants to transfer again after already coming from a junior college.