8 Most Shocking 2012 Commitments in College Football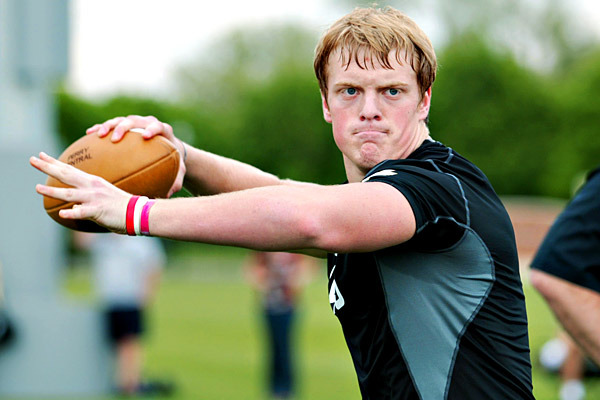 Photo courtesy of subwayalumnistation.com
College football recruiting is a difficult thing to predict because some decisions are just stunning.
People like to guess what will happen based on supposed connections, regional loyalties and how players will fit into systems. However, no one knows what is going on in the head of a specific 18-year-old except for the kid himself.
A lot of people make difficult choices, but sometimes the situation surrounding the decision is just as confusing as the school choice itself.
These young men completed a strange recruiting process that ended up baffling those who follow the sport.
Begin Slideshow

»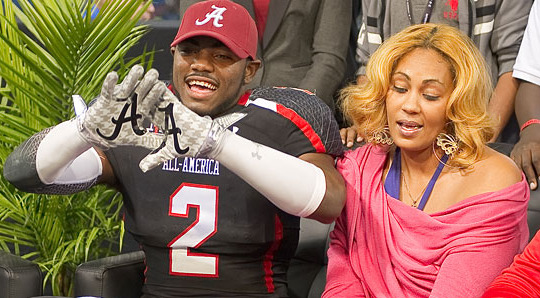 Photo by Marc Estrada
As one of the best defensive players in the country, Landon Collins had fittingly narrowed his choice down to LSU and Alabama.
The Louisiana native surprised some by picking Alabama, but the most disappointed person might have been his mother, sitting beside him.
April Justin was noticeably upset. She took the microphone and explained how she thought that "LSU is a better place for him to be."
LSU fans will get over the loss of a great player, but sometimes recruiting problems go deeper than just playing for the right coach.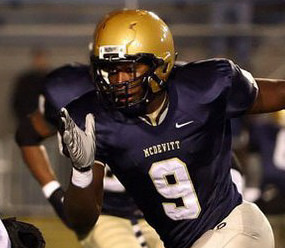 Photo courtesy of thebbuckeyebattlecry.com
Noah Spence had a difficult recruiting process, but before the season, he had narrowed his choices down to seven schools.
Ohio State was not one of them.
It was not until Urban Meyer was hired as the coach of the Buckeyes that the team even entered consideration for Spence. It only took a few weeks for the defensive end to commit.
Spence will be successful wherever he goes, but he will now have to worry about school violations affecting his college career.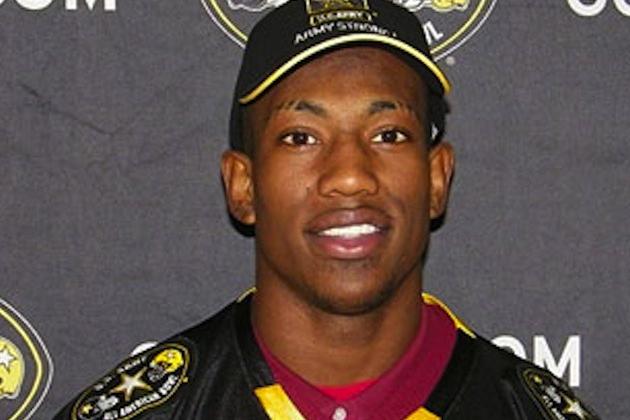 Photo courtesy of rivals.com
Yuri Wright has had a strange week.
The cornerback from New Jersey was expelled from Ramsey Don Bosco Prep based on explicit messages on his Twitter account.
After this incident, Michigan decided to stop recruiting him, leaving Wright to choose between Notre Dame, Rutgers and Colorado.
He made possibly the most surprising choice of the three by selecting Colorado and moving across the country.
Something that will not be too stunning is if Wright once again makes headlines for negative reasons in the future.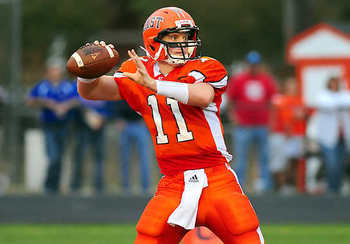 Gunner Kiel might have followed the strangest journey.
The highly-touted quarterback originally chose to stay home and commit to Indiana University.
That did not last long, and he eventually switched his commitment over to LSU.
Kiel then shocked everyone by not only backing off his commitment to the Tigers, but actually enrolling in classes at Notre Dame.
I assume that this process has finally finished, but anything is possible the way this young man changes his mind.
Photo by Jim Noelker
Ifeadi Odenigbo is one of the best pass-rushers in the country.
He had offers from numerous schools including Notre Dame and Stanford, but he decided academics are also important and chose Northwestern.
With so many athletes focusing on program history, it is nice to see such a talented kid selecting a school that is right for him.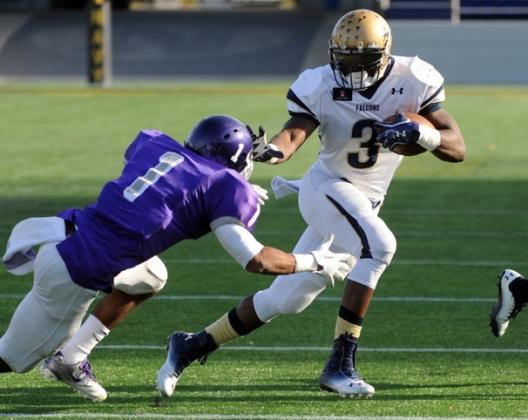 Jonathan Newton/Washington Post
Running back Wes Brown is not as highly rated as others on this list, but he is an Under Armour All-American who selected a team that went 2-10 this past season.
This definitely qualifies as strange.
The big change is that Maryland hired Mike Locksley as offensive coordinator. He is the former head coach of New Mexico, but more importantly, he is a great recruiter with lots of ties to the Washington D.C. area.
It seems that good times are ahead for the Terrapins.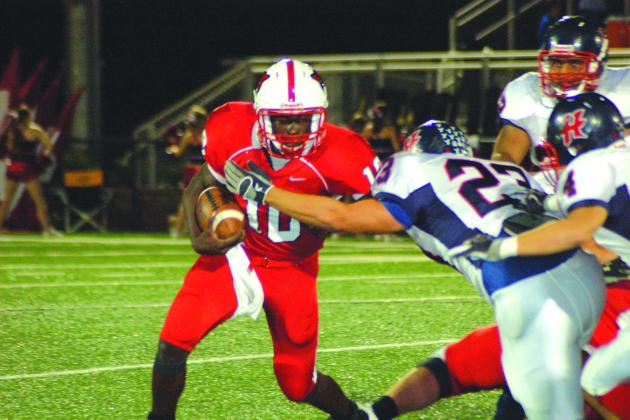 Photo courtesy of Robert Burgess
When you are a great athlete from the South, college programs take notice.
Anthony Alford could play quarterback, running back or receiver at the next level. More importantly, he could have done it at any major college in the SEC.
Alford received scholarship offers from LSU, Alabama, South Carolina and many others, but he chose to go to Southern Miss.
It seems playing on national television every week was not enough of a draw for the big schools.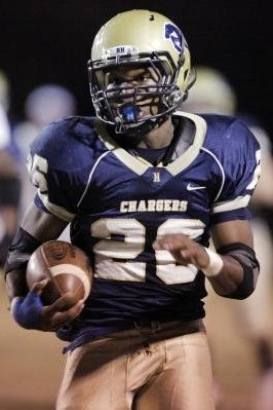 Photo courtesy of nationalfootballpost.com
Barry Sanders was one of the best running backs of all time.
At Oklahoma State, he set many national rushing records that still stand to this day.
However, when Barry Sanders Jr. had a chance to make his selection, he chose Stanford over his father's former school.
This battle became especially interesting when Oklahoma State defeated the Cardinal in the Fiesta Bowl, but the young running back stuck to his choice.
I think all of America hope that he can produce the same type of highlights as his father did, regardless of where he goes to school.