Atlanta Braves: How to Avoid Another Epic Collapse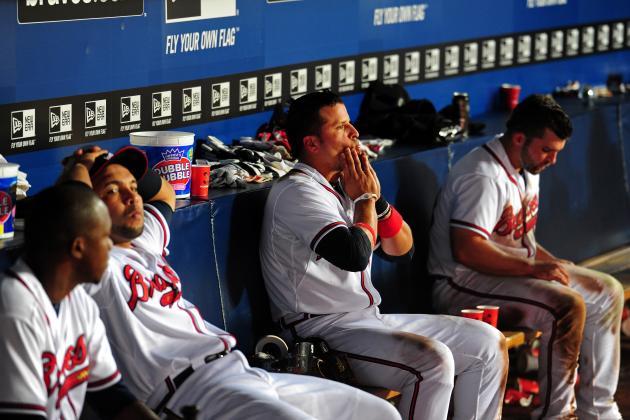 Scott Cunningham/Getty Images

The Braves have had a quiet offseason and usually that is a good sign if a team is coming off a successful year—but that is not really the case. Sure, some teams would have traded places with the 2011 Atlanta squad, who came up just shy of the playoffs, but this is the Braves, not the Astros. For Atlanta Braves fans, winning just isn't enough. After 14 consecutive division titles, "Braves Country" wants more than a winning team, but a team that contends for a world championship yearly.
The 2011 Braves, under new head man Fredi Gonzales, dominated the first half of the season, then collapsed in world class fashion when it counted most. The Bravos literally needed one win to be in or go home—and home they went, with their tail between their legs. So how do we avoid another disastrous season? Let's take a look at a few ways.
Begin Slideshow

»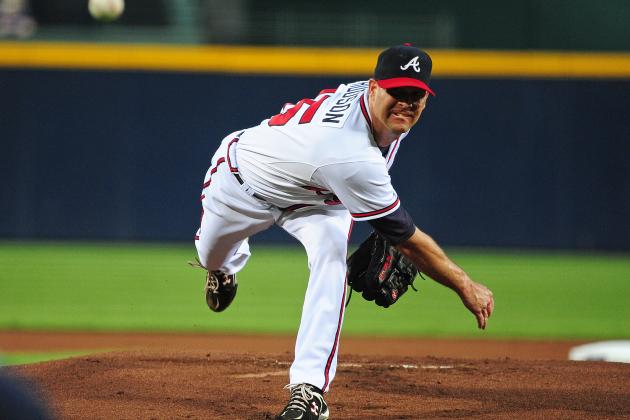 Scott Cunningham/Getty Images

The 2011 Braves couldn't trust their usually dominant starters and it showed. The rotation started strong, but finished in a sporadic fashion. A rotation will usually have a member or two who is having an off-year, but by August it was clear that, through nagging injuries and poor performance, nearly everyone was just a bit "off." Luckily for Atlanta, many of their "younger" staff are now seasoned vets, and injuries have had time to heal.
Kris Medlin will likely return from his season-ending arm injury, and Jair Jurrjens has had plenty of time to get healthy. If Brandon Beachy, perhaps the biggest surprise of last season, is able to build upon last year's momentum, along with youngsters Julio Tehran and Mike Minor, the 2012 staff will have a solid foundation and could do great things. Veteran ace Tim Hudson will be back to his usual dominance also, but health and consistency are key.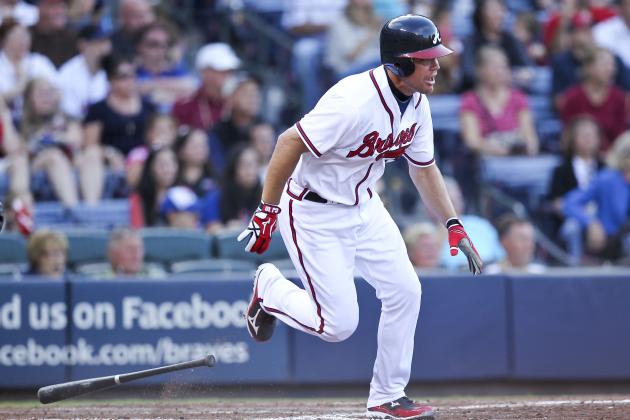 Daniel Shirey/Getty Images

For catcher Brian McCann, his backup David Ross and phenom Freddie Freeman, just keep up the good work. As far as Dan Uggla goes, he just needs to pretend that every week is after the All-Star break. The rest of the Braves were pathetic at the plate last season. Triple-A stop-gap player Jose Constanza heavily out-shined last year's big trade Michael Bourn, and Chipper Jones was himself when he played, but injuries plagued that effort.
Rookie sensation Tyler Pastornicky will be expected to make an immediate impact—not just with his glove, but at the plate as well. This will be a ton of pressure for such a young player, but he will be a vital part of a playoff birth. If Jason Heyward rebounds and the platoon effort in left field can find a way to stay consistent, then the Braves will have a good shot at hanging in there with the Phillies.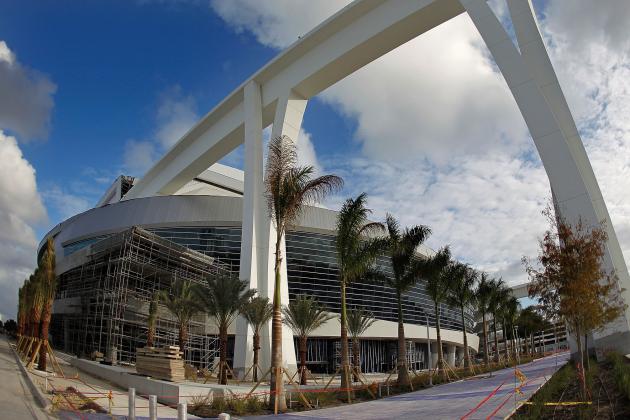 Mike Ehrmann/Getty Images

It's a new day in Miami and the Marlins will have a lot of different looks. From their horrible looking rainbow uniforms to their new stadium, players and manager, the fish will be walking tall. This may be a good time for the Braves to decide that the curse of the old football stadium is ready to be put to rest. No matter the year, the record or the talent level of both teams, the Braves just cannot consistently beat the Marlins.
If Atlanta can find a way to beat Miami more than they lose, then it will be an easier road down the stretch in the division race. In the toughest division in the National League, the easiest way to get to the postseason is to win the division, or be left to chance a wild-card birth.
We saw how that turned out in 2011.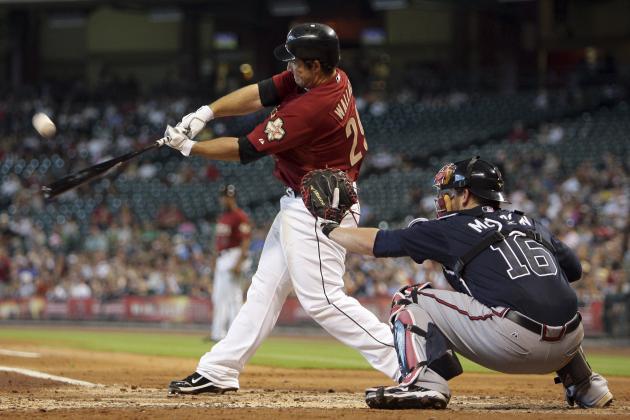 Bob Levey/Getty Images

Division wins matter in baseball, and they matter a lot. However, even if you do well in your division, a team like the Braves can make life a whole lot easier by winning elsewhere as well. If you want to contend with the Phillies for a postseason spot, you also have to beat the Rockies, Astros, Dodgers and Diamondbacks. A win is a win, and a team needs every one they can get. With just one non-division victory last season earlier in the year, the Braves would have stayed alive and put the eventual World Champions out of a playoff spot.
When you hold a tie-breaker with the soon-to-be World Series champs the last day of the regular season and blow it, it makes you think "what if?" Nothing tells me that the Braves couldn't have made the same run that the Cardinals did in 2011 with the same chance. We will never know, however, because it didn't happen. One more win over any team they played at any point in the year and it could have been their trophy to polish.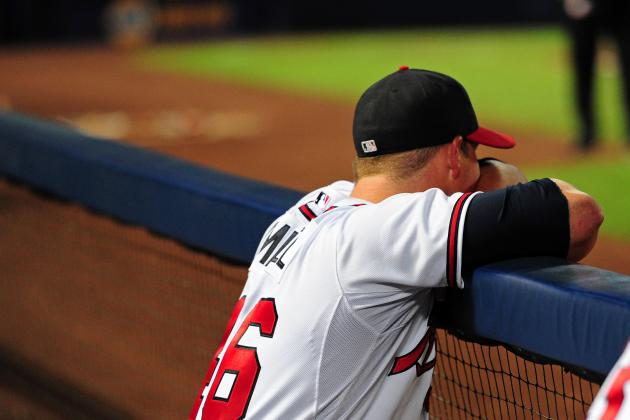 Scott Cunningham/Getty Images

The Major League season is grueling enough as it is, so there is no reason for a team to make it tougher on themselves. It seemed like every other night last season, the Braves were either playing from behind, or blowing a lead to take them into extra innings. It's just impossible to have a strong finish with an exhausted bullpen and worn out players.
Just playing the games and traveling alone are enough to make half of us give up before the All-Star break, but there is no need to push the team to the brink every other day if you can avoid it. The way to do this is to dominate the game. When you have the lead late, keep it. When you mount a comeback, make it bigger.
Easier said than done? Obviously, but that's why these guys make the big bucks.