Australian Open 2012: Why Andy Murray Is Due to Upset Novak Djokovic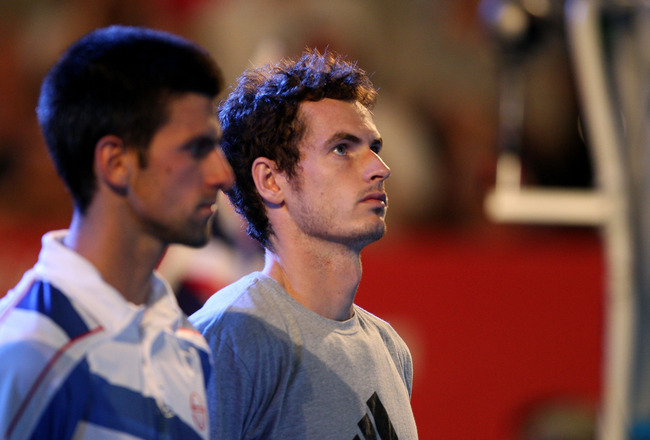 Mark Kolbe/Getty Images
The stage is set for a rematch of the 2011 Australian Open Finals between defending champion Novak Djokovic and Andy Murray.
Murray is trying to reach his third straight Aussie Open Final and finally get over the hump to capture his first Grand Slam Title.
Murray's road to glory will have to go through the hottest player of 2011—one who has also looked impressive to this point in Melbourne. Novak and Murray have both only dropped one set apiece through the quarterfinals.
Novak Djokovic has a career 6-4 lifetime record against Andy Murray, who will be looking for revenge from last year's Final.
Andy Murray is due for an upset on the Djoker and could shake up the tennis landscape.
Murray Can Match Djokovic's Hot Hand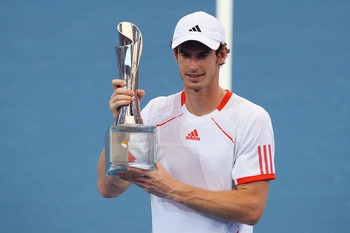 Chris Hyde/Getty Images
After Novak Djokovic's remarkable calendar year of 2011, the Djoker redefined the meaning of "streaky tennis." If anyone in the Australian Open can come close to playing as hot as Novak this early in the year, it would have to be Andy Murray.
Murray is the first tennis player to reach 10 wins in the 2012 season, after his most recent victory against rising star Kei Nishikori in the quarterfinals. He only needed three sets to take down Nishikori, who made quite an impression in his first Grand Slam quarterfinal.
Murray already has a title in 2012, taking home the ATP World Tour 250 Title at Brisbane International earlier this month. Most players took the extra time to rest before the Australian Open, but Murray looks sharp and fresh despite the extra time on the court.
Look for Andy Murray to be more aggressive than usual in his matchup with Djokovic. With a sense of caution around Novak's health, Murray will be searching for any crack to reach his third straight Australian Open Final.
Murray Loves the Aussie Open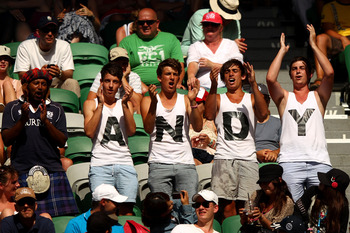 Ryan Pierse/Getty Images
For a player of Andy Murray's magnitude, it is hard to believe he has never won a Grand Slam. For the majority of his career, Murray has been shadowed by the Nadal-Federer rivalry and now the rise of Novak Djokovic.
Murray has quietly put on his most consistent efforts at the Australian Open. With an upset over Djokovic, this would be his third straight Aussie Open Final.
Hosting a career 23-6 record at the Australian Open, it seems as though this is the most comfortable environment for Murray to succeed. Playing at Wimbledon provides Murray with an uncomfortable amount of pressure, which is directly translated in his game.
Murray does not have any pressure going into his match against Djokovic and could sneak by the Djoker and make a run for his first Grand Slam title.
Murray Is in Better Shape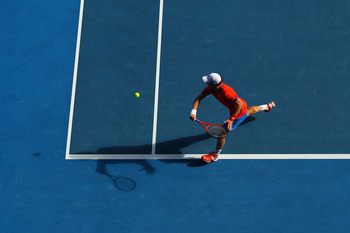 Mark Kolbe/Getty Images
Novak Djokovic had to battle illness and injuries to get by David Ferrer in the quarterfinals. The match only lasted three sets, but it definitely took its toll on the defending champ.
Murray, on the other hand, is in the best shape of his life. Some were skeptical with his choice to participate in the ATP World Tour 250 tournament early in January, but Murray took the momentum and has not slowed down.
After needing four sets in his opening match, Murray beat each of his next four opponents in straight sets. Before Murray's three-set victory over Kei Nishikori, he faced Mikhail Kukushkin, who retired early in the third set.
Murray has fresh legs and should not have any lingering symptoms from previous matches, which is a huge problem Novak will face in their semifinal matchup.
Who Is More Motivated for a Grand Slam?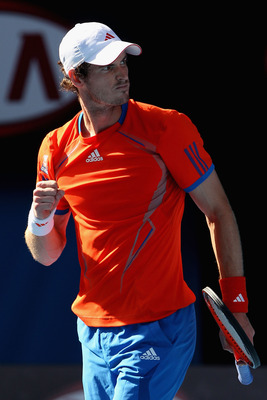 Quinn Rooney/Getty Images
The Australian Open is featuring two blockbuster semifinal matchups with the four top seeds advancing. Another Nadal-Federer matchup will gather most of the headlines, but the Murray-Djokovic side of the bracket could cause a commotion.
Murray is still seeking his first Grand Slam Title and is in familiar territory against an opponent who provides extra motivation.
This is a rematch from the 2011 Australian Open Final, which kick-started Novak's career year. Before last year, Federer and Nadal were typically the last man standing in a Grand Slam event.
Novak changed the scene at the top on the tennis rankings, and Murray is looking for a strong start to his season to try and replicate Novak's success.
Andy Murray is hungry and due for a Grand Slam title, which could be enough motivation to upset the Joker.
Tennis Needs a Murray Victory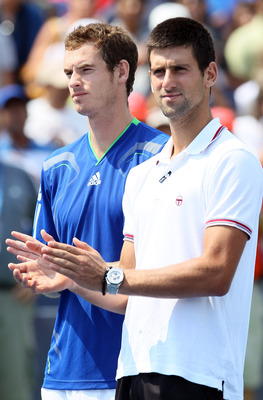 Elsa/Getty Images
The Australian Open is due for some excitement.
With the top-seeded Novak Djokovic facing Andy Murray, it allows the fans the opportunity to see a big upset that will change the landscape of tennis.
On the other side of the bracket, Roger Federer faces Rafael Nadal, which will be entertaining despite the outcome. At the end of the day, if ether Nadal or Federer advances to the Finals, heads will not be spinning by any means.
Obviously, tennis fans want to see the best possible players in the biggest stage. Getting to watch the top four players in the world square off for the first Grand Slam of the year is a treat for the fans in Melbourne, but Andy Murray beating Novak Djokovic would be huge for tennis.
Nadal and Federer have dominated Grand Slams for the better part of the last decade, and Djokovic added an interesting contender with his remarkable calendar year of 2011.
Murray is primed to enter the elite group and could make the predictable Nadal-Federer match into a four-way quarterfinals rivalry.
Beating Novak would make a monumental statement to the world of tennis, and Murray would finally enter into being a regular contender in Grand Slams.
Keep Reading