4 Reasons to Like and Hate John Cena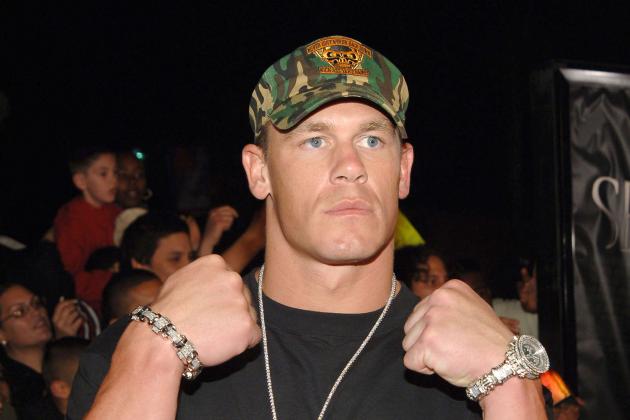 John Sciulli/Getty Images

John Cena is a very touchy subject in the world of professional wrestling. He is probably the most talked about name in the world of wrestling right now. He is loved by women and children and hated by men. That's the reason he gets the mixed cheers/boos reaction every time he enters an arena. Why is this? what did he do to earn that much hate and that much love in his near 10 years in the WWE?
I for one don't hate John Cena. I actually like the guy but there are certain things I hate about the guy. This article is going to give an insight (I hope) as to why so many like and hate him at the same.
Begin Slideshow

»
Does that not just warm your heart. Look at the faces on every one of those kids when they meet John Cena. This is one thing that the WWE must be commended for and it hasn't just been John Cena. The Undertaker, Jeff Hardy, Triple H and The Big Show are among the others who have regularly done it but none of them has done it as much as John Cena.
When the WWE shows the figures of how many wishes they have granted in a given amount of time you can guarantee Cena has granted about 80 percent of them. That's how much he cares about his fans. He takes his time to meet them and talk to them and in my opinion he deserves a lot of respect because of it.
There has been different variations of it over the years. Two Running Shoulder Blocks, Spinning Side Slam, 5 Knuckle Shuffle, Attitude Adjustment and the STF seem like the current set and it has included a Top Rope Legdrop, Bulldog and Fisherman Suplex over the years.
Nonetheless, it gets under people's skin, mine included. Every wrestler has had it but the reason Cena's is worse is because he wins so often. You know when he hits that first shoulder block the match is more than likely over.
The Five Moves of Doom have caused mindless fans to accuse the man of not being able to wrestle. Any smart wrestling fan knows this is not true. The WWE limits his move set so you think he couldn't do a DDT if he wanted to.
This was his debut WWE match vs. Kurt Angle and yes I know Kurt Angle is arguably the greatest wrestler to step foot in the ring but it takes two to make a great match. He's had great matches in the past with HHH, HBK, Edge, CM Punk, Y2J, Christian, Brock Lesnar, etc.
He starting training to be a wrestler in the late 90's. He honed his skills in Ultimate Pro Wrestling and Ohio Valley Wrestling before being called up to the WWE where becoming part of the WWE machine has unfortunately limited what he can showcase in the ring.
In fact go back and look at his OVW matches.
Skip to 7:00. Eat toilet paper, really. OK, Riley's comeback was way way worse but Cena was a near nine-year veteran at this point.
Some of it is funny enough but you can just tell the whole lot of it is scripted and he delivers it in this corny voice that sounds sarcastic at times.
If they let him do what he wanted you'd get the promo he shot after the Elimination Chamber about the Rock more often.
Over the course of his WWE career Cena has done his best to represent the WWE at all times. He's appeared on numerous talk shows like Conan, Jimmy Kimmel and Jimmy Falon—he's done them all.
He even appeared on Larry King during the whole Chris Benoit situation.
He appears at awards shows promoting the WWE.
He talks on the radio.
Cena does everything he can to help the WWE. He's a proper company man.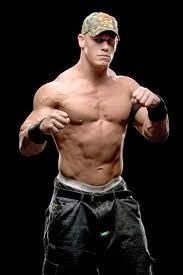 You can argue that it fits his character and doesn't make him just another superstar but I think he looks stupid. After he got over with the rapper gimmick they should have made him wear wrestling gear again.
They could have had rap themed trunks or tights or as he got into the colored themes he could have worn green, purple, orange, red etc. trunks.
Besides, who the hell wears jean shorts anymore anyway?
Over the course of his WWE career Cena has gotten into music and movies. OK maybe they haven't been successful but that doesn't mean he's bad at it. That could mean major record labels and film companies and theaters don't want to be involved with the WWE.
Whatever the reason is, he has at least tried to show that he can be more than a wrestler and I commend him for that.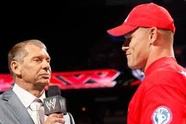 Yes he does. He is the ultimate PG superstar.
WWE has had this reluctance to push new guys to the top over the last seven years, the whole period that Cena has been on top going over everyone below him.
The whole Twitter fiasco is something that annoys me. Cena is one of the major perpetrators of that.
He is a product of the system, part of the machine, breakfast club. It's not his fault entirely but he isn't without blame.
Thanks for reading if you did. I hope you liked it and even if you didn't, leave a comment.
I said I'd steer away from the Cena articles but this isn't your standard "Why John Cena Should Turn Heel" article.
Again, I don't hate the guy I just wanted to look into it. Maybe it's not as thought out as my first two articles but I think I cover all points perfectly.
Q&A. PLEASE PEOPLE, INBOX ME ANYTHING.