UFC Negotiations Underway, Glover Teixeira Wants to Fight the Best
Use your ← → (arrow) keys to browse more stories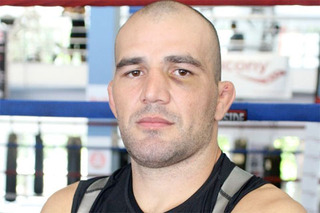 Just a week ago, Glover Teixeira was enjoying the warm and inviting weather of his native Brazil.
Now, the top light heavyweight prospect is shoveling snow out of his driveway in Connecticut.
It's times like these that the scenic surroundings of his home country make him especially nostalgic, but Teixeira wouldn't trade his move for anything in the world.
If you recognize his name, it's because Teixeira was prominently featured in one of the early episodes of the "Tapout" series, which followed up-and-coming fighters.
However, in 2008, his career took a dramatic turn when issues with his visa kept him in Brazil and away from the familiar surroundings of San Luis Obispo, where the heavy hitter trained alongside former UFC champion Chuck Liddell and K-1 veteran Scott Lighty under the watchful eye of John Hackleman.
What was supposed to be a short rendezvous ended up being a three-and-a-half-year extended vacation.
"Just waiting for this visa, I thought it was going to be six months, and we come to find out that it was the wrong process with all the immigration and government and stuff," explained Teixeira in an exclusive interview with Bleacher Report.
"Three and a half years in Brazil, everything was bad and good at the same time because I got a good fan base in Brazil. I fought a few times in Brazil, like nine or 10 times and I was the No. 1 fighter in Brazil that fights in Brazil."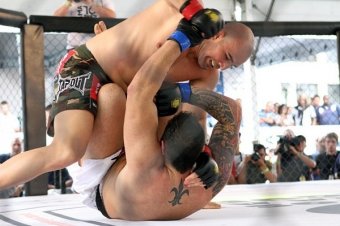 The notoriety that the 32-year-old gained came from his 15-fight unbeaten streak, which included victories over UFC veterans Marcio Cruz, Antonio Mendes, Marvin Eastman, Sokoudjou and former champion Ricco Rodriguez—he finished off "Suave" with a punishing barrage of punches, eliciting the tapout in less than two minutes.
Teixeira admits that despite notching impressive wins, the fact that he has never fought on the sport's biggest stages will always dwarf his other accomplishments, at least in the eyes of fans.
"You've got to go with the flow," says the former Shooto champion, a mantra he adopted from the great Rickson Gracie.
His frustrations eventually dissipated, as Glover found residence once again in the United States, which has now prompted talks with the world's leading mixed martial arts organization, in the UFC.
In fact, Teixeira was recently sought after for the UFC's most recent endeavor in Brazil just a few weeks ago, as fellow countryman Fabio Maldonado was left without an opponent once Stanislav Nedkov suffered through his own immigration issues.
Though tempted, Teixeira opted to turn down the fight, thanks to a lingering hand injury suffered in his first round drubbing of Rodriguez.
Joe Silva, the UFC matchmaker, has kept an eye on Teixeira all the while, and will be meeting with the promising 205-pound star in order to ink a potential contract with the organization.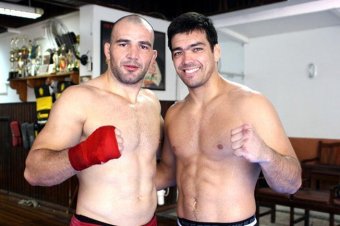 "The UFC is the top dog here, so I have to let it go and see what's going to happen," said Teixeira.
"I haven't signed with the UFC yet, but…Joe Silva told my manager that he was going to fly me (out to Las Vegas) and we're going to have a meeting next week."
Having trained alongside UFC champion Junior dos Santos (among others) and riding the current streak that he's on has instilled a new level of confidence in Teixeira, who feels ready to prove his worth after enduring his recent trials and tribulations.
"I have 20 fights right now, 18-2, and this is giving me confidence," he said. "I train with the best fighters. I trained before with Junior 'Cigano' (dos Santos), (Antonio Rogerio Nogueira) and Lyoto (Machida) all the time...Pedro Rizzo. This is giving me confidence to train.
"In a couple of fights I'll be ready to fight with top-10 fighters out there. I'm so happy right now to be able to do this, and reach my dream of fighting in the UFC with the best fighters up there. Prove that you can be the best or not."