Toronto Blue Jays: 5 Smart Moves That Have Them Prepped for the Playoffs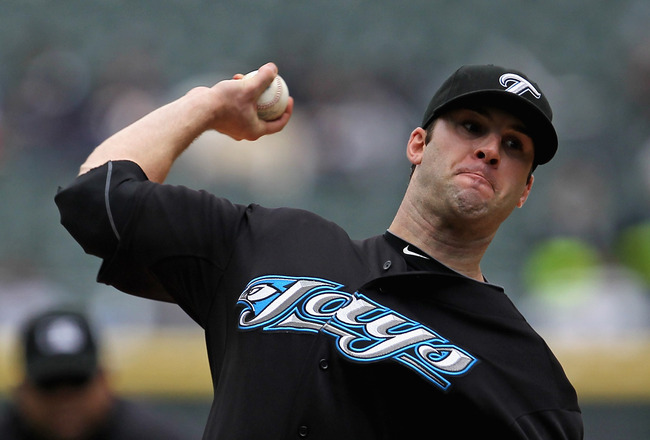 Brandon Morrow, 27, was just rewarded with a three-year deal.
Jonathan Daniel/Getty Images
The Toronto Blue Jays were the talk of the town when they won back-to-back World Series titles in 1992 and 1993. Then, the strike happened, and the club has suffered at the turnstile ever since. Naturally, the Jays' on-field performance has followed suit, managing to be pesky but October-free, finishing no higher than second place in the AL East (just once in 2006).
What can they do to challenge the Yankees, Red Sox and Rays? Think differently, to effectively borrow the famous slogan.
It's only been a few years, but general manager Alex Anthopoulos has already garnered the reputation of Grandmaster in the chess game of baseball operations. He took care of the tough stuff first, trading Roy Halladay to the Phillies soon after being named GM in late 2009.
Jose Bautista was already on the roster at that point, but he hadn't yet become the hitter he is today. Acquiring the slugger is just about the only big move that hasn't happened on Alex's watch.
Here's a rundown of Anthopoulos' five-best transactions.
Keep Reading

Toronto Blue Jays: Like this team?