Cal Football Recruiting: Top Targets, Positional Needs and Predictions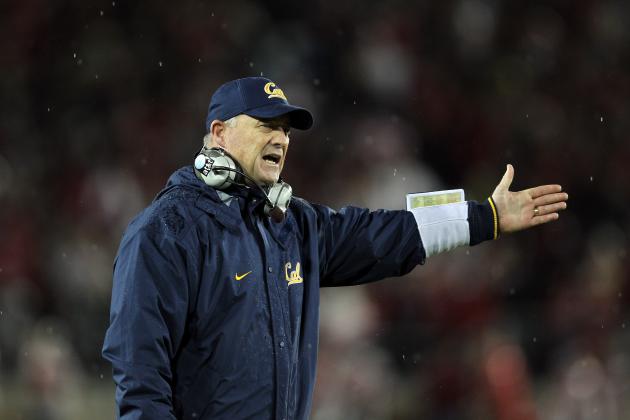 Ezra Shaw/Getty Images

The much-anticipated national signing day 2012 is just around the corner—February 1st.
Based on verbal commitments, the California Golden Bears have put together a solid recruiting class, but anything could change at any moment.
But for the time being, let's take a look at Cal's 2012 recruiting class—who they want, what they need and who they'll get.
Begin Slideshow

»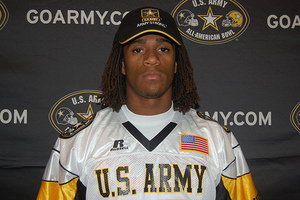 No. 1 Safety
Shaq Thompson of Grant Union High School in Sacramento, California would be the biggest addition to this Cal recruiting class.
While he hasn't officially de-committed, Thompson is open to looking at other schools after defensive line coach and top recruiter Tosh Lupoi left to Washington.
Thompson would be able to immediately step in and make an impact for the Bears in 2012.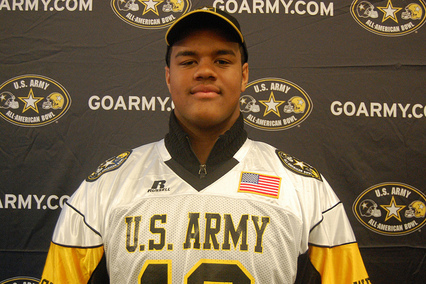 No. 6 Defensive End
Cal is losing both of their starting defensive ends from 2011, Ernest Owusu and Trevor Guyton, and that leaves the Bears with big holes to fill.
Arik Armstead would be a great player to fill that hole if the Bears can pry him from the hands of Auburn, Washington and Oregon. He has a great deal of athleticism and is very good at the pass rush.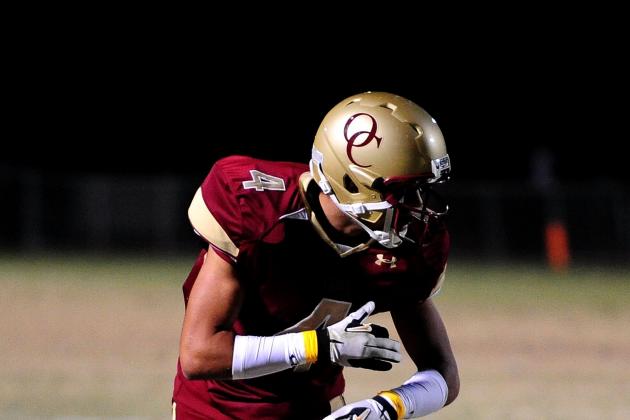 Jacob de Golish/Getty Images

No. 15 Wide Receiver
Jordan Payton is much like Shaq Thompson in that he too committed to Cal, and while he hasn't officially de-committed, he is taking a look at his other options. This is again because of the departures of Tosh Lupoi, his primary recruiter, and also his position coach, Eric Kiesau, to Washington.
If the Bears can hold onto Payton, he would be the best wide receiver in what is already considered a great haul at that position. He could possibly have the opportunity to start at Cal because of the graduation of both Marvin Jones and Michael Calvin.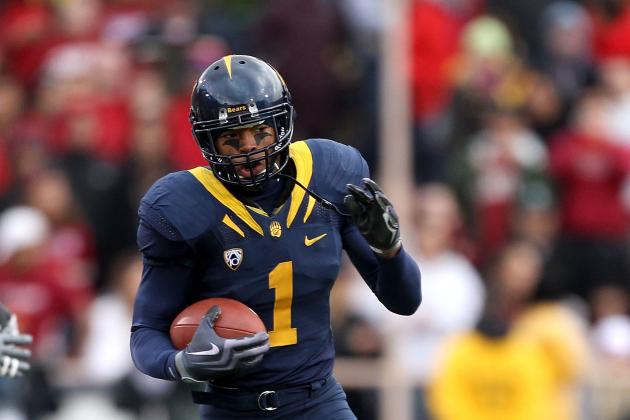 Ezra Shaw/Getty Images

Marvin Jones (pictured) and Michael Calvin, both starters in 2011, won't be back for 2012 because they will have both graduated. That leaves Keenan Allen as the lone returning starter at wide receiver for the Bears.
While Allen is the best Cal receiver since DeSean Jackson, he can't do it alone. That's where the 2012 recruiting class needs to step in.
Assuming Jordan Payton stays, he could fight for a starting spot with fellow recruit Darius Powe. In fact, Cal could start two true freshmen if they deem them to be ready because 5'11" Bryce Treggs could see time in the slot.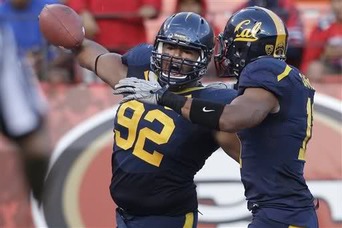 By losing their two starters at defensive end, Ernest Owusu and Trevor Guyton (pictured), the Bears are in real need of help on the front line.
There is a lot of depth at nose tackle with Aaron Tipoti, Kendrick Payne and Viliami Moala so if one of them could slim down a bit—most likely Payne—they could slide him over to the end spot.
But Cal really needs to pull in some good recruits at this position. They took a big blow when Ellis McCarthy de-committed and left for UCLA but the Bears still have a shot with Arik Armstead. Getting Armstead would be huge.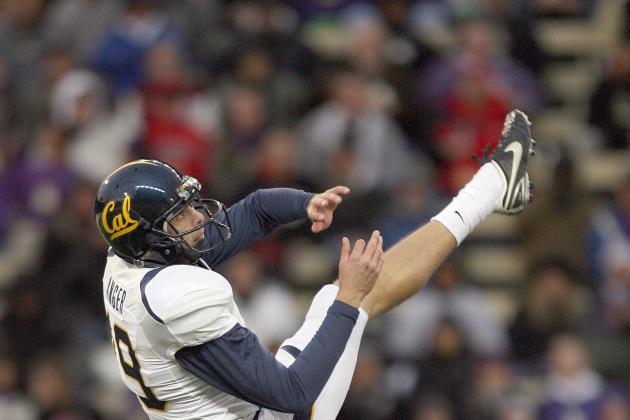 Otto Greule Jr/Getty Images

The Golden Bears have quietly had one of the best kicking games in the entire nation the past few years thanks to kicker Giorgio Tavecchio and punter Bryan Anger (pictured).
Tavecchio finished his Cal career as a 2011 All-Pac-12 Honorable Mention while Anger won all-conference honors for three years in a row and was the nation's top punter in 2008 and 2010.
While the kicking game isn't flashy or prominent, someone has to get the job done and they need to do it well. A missed field goal or a muffed punt could cost you a very important game—just ask Stanford's Jordan Williamson.
Cal currently has two place kickers on the roster, Vincenzo D'Amato and Benjamin Calder, and they have one punter Jed Barnett. They will have very big shoes to fill unless recruit Cole Leininger (K) or some walk-ons join the team and blow them away.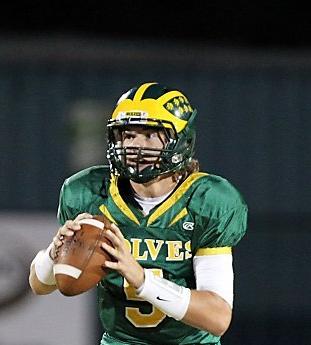 And now the moment you've all been waiting for...my prediction on just how Cal's 2012 recruiting class will shake out.
Zach Kline, QB (already signed)
Christian Okafor, OL (already signed)
Shaq Thompson, S
Darius Powe, WR
Jordan Payton, WR
Bryce Treggs, WR
Michael Barton, LB
Freddie Tagaloa, OL
Matthew Cochran, C
Cedric Dozier, ATH
Chris Harper, WR
Cole Leininger, K
Kenneth Walker, ATH
Steven Moore, OT
Zach Hoffpauir, S
Hardy Nickleron Jr., OLB
Maximo Espitia, OLB
Damariay Drew, S
Jonah Hodges, RB (walk-on)