Dallas Mavericks: Keys to Success Without Dirk Nowitzki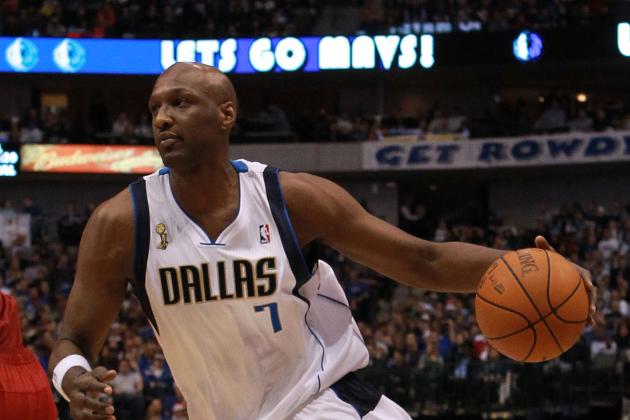 Ronald Martinez/Getty Images

Dirk Nowitzki's last prolonged injury stint came last year in the heart of season play. The Mavs limped to a pedestrian 4-7 record during that stretch, struggling mightily without their leader.
This year, the Mavs are in a similar predicament, with Dirk missing time because of a knee injury that will sideline him for at least four games.
After absorbing some early-season lumps, the Mavs are currently perched atop the Southwestern Conference. Dallas needs other players to step up during this critical Dirk-less stretch.
Begin Slideshow

»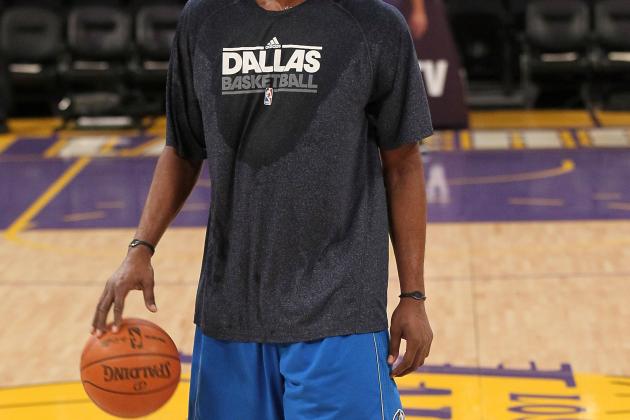 Stephen Dunn/Getty Images

Disappointing is a word Mavs fans might use to describe newly acquired forward Lamar Odom's play this season.
The evidence: 8 PPG 1.6 APG 5 RPG
His pedestrian numbers are down considerably from last season's Sixth Man of the Year campaign. Lamar's 35 percent on field goals appears more batting average than shooting percentage.
But it's not the numbers that are the most troubling part of Lamar's game. His self-pitying, half hearted demeanor are indicative of an apathetic attitude. For the Mavs to survive this Dirk-less stretch in their schedule, Lamar Odom needs to step up in a big way.
Rick Carlisle's insertion of Lamar into the starting lineup during Dirk's absence will hopefully provide a spark for the Mavs 22nd-ranked offense by forcibly integrating Odom into a more prominent role.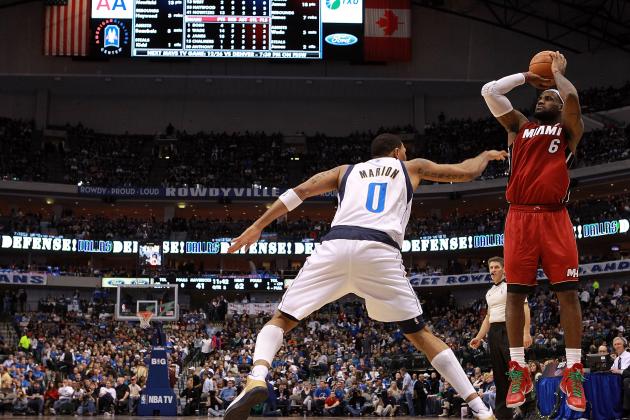 Ronald Martinez/Getty Images

Defense is an area where the Mavs can continue performing at a high level without superstar Dirk Nowitzki. They currently rank fourth in the league in points allowed at 88.3, which is astounding considering Tyson Chandler's departure.
The Ian Mahimni/Brendan Haywood two-headed monster has been a surprisingly effective combination this season.
Unless the offense picks up dramatically, Dallas must continue to beat people with defense.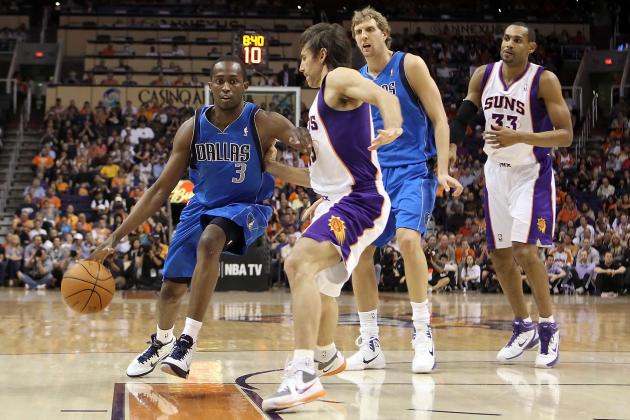 Christian Petersen/Getty Images

The Frenchmen has been another disappointment for the Mavs this season. His six points and 1.5 assists per game don't indicate the enormous potential the young guard has.
Flashes of his brilliance, however fleeting, are on display every so often. His offensive responsibility should be much greater, especially without Dirk Nowitzki.
The Mavs are one of the NBA's oldest teams; Roddy's interjection of youth and athleticism would be a genuine asset to this team if he were to play to his potential.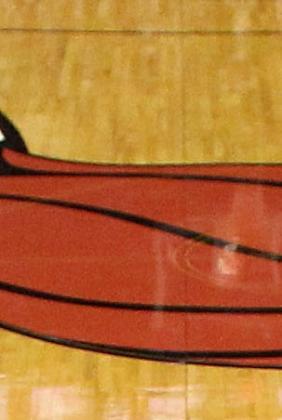 Ronald Martinez/Getty Images

Somewhere, Don Nelson is cringing in disgust. The Mavs haven't been this offensively challenged since the 90s (aka the unofficial days as the NBA's doormat).
Averaging just under 92 ppg—good for 22nd in the league—isn't going to cut it. Across the board (discluding the frontcourt) field-goal percentages have plummeted. Lamar Odom, as previously stated, is shooting a blistering 35 percent. Jason Terry is at 41 percent, and Vince Carter is sitting pretty at a paltry 42 percent.
Jason Kidd's 5.4 assists per game are nearly three less than last year. Even Dirk—averaging 17.5 points per game—is struggling for his standards, although this is probably due to his lingering knee injury. Clearly without Dirk, one could imagine this team failing to muster up many points.
Contributions from Lamar Odom, Roddy Beaubois and others would help tremendously to pick up the slack left by Dirk.