The Best Beers and Foods from Each Super Bowl City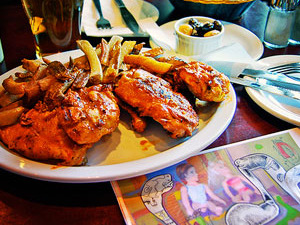 Super Bowl Sunday.
The day the National Football League plays its championship has grown from its inception in 1966 to become a true American national holiday.
The game is played at the end of each NFL season on the first Sunday in February.
These days the game is nearly an afterthought.
Its all about the party. Its all about the food. And its all about the beer.
Super Bowl Sunday is now the second biggest day for food consumption only trailing Thanksgiving.
Let's look at each city that has hosted the Super Bowl.
What's the best food in that city?
And what's the best beer?
Begin Slideshow

»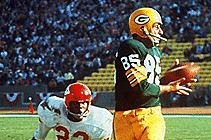 The city of Los Angeles hosted the very first Super Bowl.
Super Bowl I saw the Green Bay Packers beat the Kansas City Chiefs 35-10.
Los Angeles also hosted Super Bowl VII when the Miami Dolphins finished their undefeated untied season with a 14-7 victory over the Washington Redskins.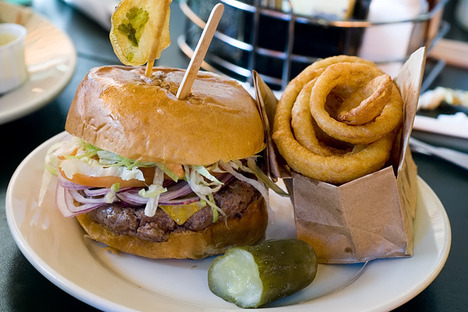 You can find any food you want in Los Angeles. You name it, they have it.
But it is pretty tough to find a bad hamburger in L.A.
You want a great fast food burger? You won't find better than In N Out.
You want a gourmet burger? Try Umami Burger.
How about something in between? Capitol Burger has a top notch burger without quite being fast food.
Los Angeles has a million great places to eat but you can always find great hamburgers.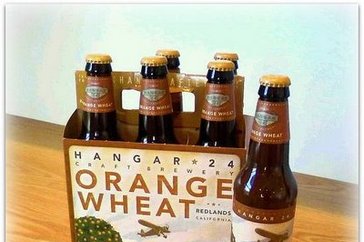 California has so many breweries but there are not an abundance in the Los Angeles area.
Take a drive out to Redlands to visit the actual brewery or find it at a number of the bars and pubs that serve Hangar 24 in Los Angeles County.
Hangar 24 offers Orange Wheat, Pale Ale, Alt-Bier, a Chocolate Porter and many other variations that are available year round.
You won't be disappointed.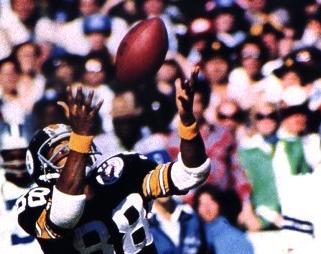 The city of Miami has seen some of the best Super Bowl games in NFL history.
From the Steelers' victories over Dallas in Super Bowls X and XIII to the Joe Montana led comeback in Super Bowl XXIII when the 49ers knocked off the Bengals.
Don't forget John Elway's final game was in Miami as was one of the biggest games in NFL history when Joe Namath and the Jets upset the favored Baltimore Colts.
Miami has seen it all.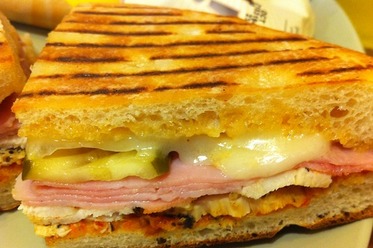 Cuban sandwiches can be found in a number of cities, but Miami still has the best.
A typical Cuban sandwich is made with Cuban bread, ham, roast pork, salami, pickles, mustard and cheese.
It is then lightly toasted in a sandwich press similar to a panini.
If you haven't tried a Cuban sandwich in Miami, add it to your 'to do' list.
Try Enriqueta's Sandwich Shop if you want a great authentic one.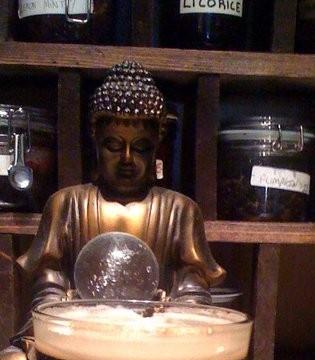 The Funky Buddha Lounge & Brewery is actually located in Boca Raton, Florida about 45 minutes up the coast from Miami.
However, Funky Buddha is readily available in a number of establishments in Miami.
Try the Wide Awake It's Morning imperial stout.
A mix of chocolate, nuts and coffee, it ends with a sweet finish that hides the the ABV of 10.5%.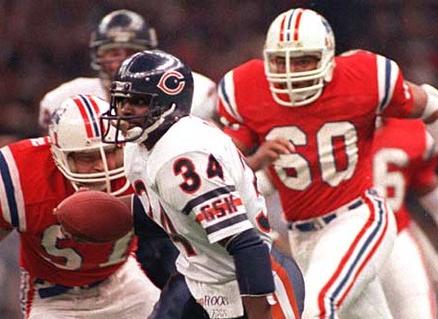 The City of New Orleans has hosted ten Super Bowls.
Walter Payton and the Chicago Bears ran roughshod over the New England Patriots in Super Bowl XX.
Hank Stram's Kansas City Chiefs won their lone Super Bowl in New Orleans albeit at Tulane Stadium.
Brett Favre won his only Super Bowl in New Orleans when his Packers beat the Patriots in The Big Easy.
You're in New Orleans. What else could it be?
Try the local jambalaya, a Louisiana Creole dish that combines sausage, peppers, onions, chicken, seafood and rice.
Jambalaya is originally from the French Quarter and you won't find a better spicy dish in the Crescent City.
You can find jambalaya at any tailgating event in New Orleans.
For a top notch restaurant offering, give Coop's Place a try.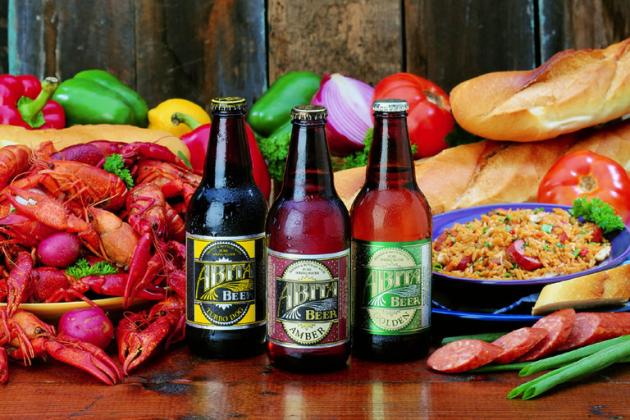 If you want a great beer to go with your jambalaya, give the hometown Abita a try.
Made in Covington, Louisiana, Abita is readily available nationwide.
The Turbodog is a brown ale that packs a punch.
But if you want something a little more low key, give the Jockamo IPA a shot.
Hoppy and with a hint of citrus notes, it will compliment the cajun heat nicely.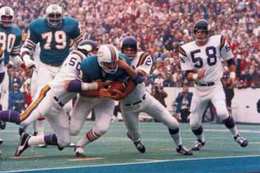 The city of Houston has hosted two Super Bowls.
Larry Csonka and the Miami Dolphins beat up on the Minnesota Vikings in Super Bowl VIII.
Thirty years later the New England Patriots would beat the Carolina Panthers 32-29 in Super Bowl XXXVIII.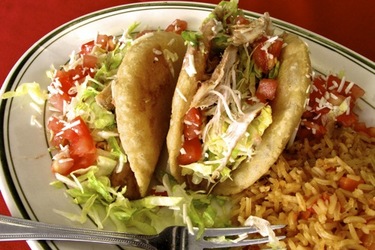 Tex-Mex is a term that describes a combinations of American and Mexican foods into a unique flavor and style that is all its own.
It might be chili con carne, fajitas, and even chili-gravy are all examples of Tex-Mex.
Traditional Mexican tortillas and rice combined with melted cheese and grilled beef? What's not to love?
Next time you're in Houston, give El Tiempo Cantina a try.Great homemade tortillas make this place a cut above some of the others.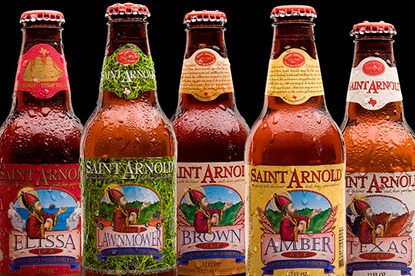 Relatively unknown outside the Houston area, Saint Arnold Brewing Company opened in 1994 and makes a quality product that you will definitely want to try.
Saint Arnold offers an amber ale, a brown ale, an IPA and even a root beer for the kids.
If you're dining on Houston Tex-Mex, wash it down with the Saint Arnold Fancy Lawnmower. Light and refreshing with a sweet malty flavor, it will complement the spices while not overpowering them.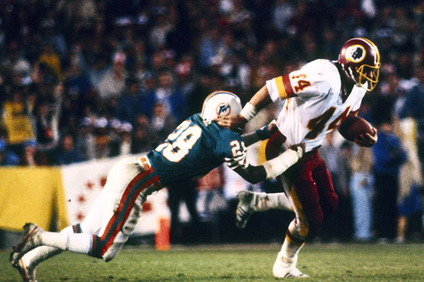 Pasadena has been a Super Bowl host five times. The most memorable of those games was probably when John Riggins and the Washington Redskins beat the Miami Dolphins 27-17 in Super Bowl XVII.
John Madden and the Oakland Raiders won their first Super Bowl in Pasadena in Super Bowl XI.
Phil Simms and the New York Giants knocked off the Broncos 39-20 in Super Bowl XXI.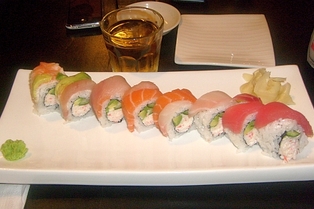 Sushi is the Japanese food that consists of cooked rice and is usually combined with seafood.
The seafood may be tuna, yellow-tail, snapper, octopus, shrimp, eel, salmon and many other variations.
I won't even try to pretend here. Sushi isn't my meal of choice.
But those who like sushi swear by it. And they say that Pasadena has some of the best.
Try Noda Sushi on South Lake Avenue. You'll find top quality seafood at a very good price.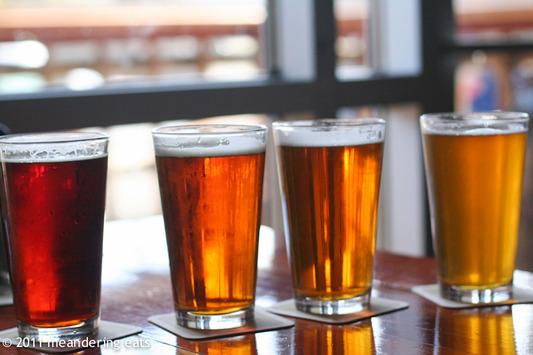 Pizza Port Brewing has been around for over 20 years and is available from Southern California and throughout the state.
Pizza Port offers a number of excellent beers and have even opened up three different breweries in the southern California area.
For a good pairing with sushi try the Pizza Port Special Pale Ale. A light colored beer with a hint of grapefruit, it wont get in the way of the sushi flavor.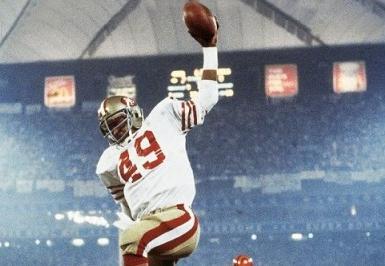 Pontiac, Michigan has hosted just one Super Bowl game.
Super Bowl XVI when the San Francisco 49ers beat the Cincinnati Bengals 21-16 was played in the Pontiac Silverdome.
It may have just been one game but it was a pretty influential game.
For one, it was the beginning of the 49er dynasty.
And for another, after the Pontiac area had significant snowfall and cold temperatures it would be the last Super Bowl played in a cold climate for ten years.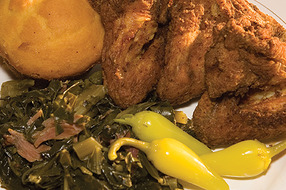 Although soul food has been around for years the term "soul food" didn't really come about until the 1960's.
Consisting of anything from hushpuppies, to skillet cornbread, fried chicken and greens you won't find better soul food than you can find in the Pontiac/Detroit area of Michigan.
Try L&J Soul Food for the best smothered pork chops and homemade macaroni and cheese that you have ever had.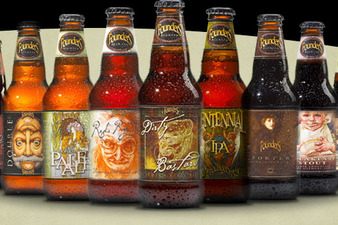 You won't have to look very hard to find a great beer in the Pontiac area.
Founders Brewing is located in Grand Rapids and is a first rate beer that can hold its own with any.
In September 2010 Founders won two silver medals at Denver's Great American Beer Festival.
Founder's Kentucky Breakfast Stout is ranked among BeerAdvocate's top 10 beers.
Go ahead, try it for breakfast.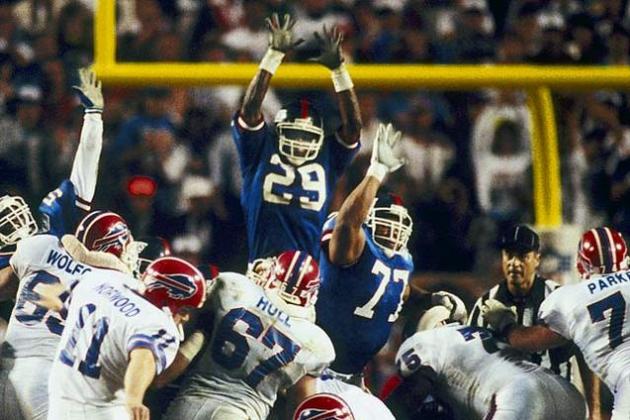 Tampa was the site for one of the greatest Super Bowls in NFL history.
In Super Bowl XXV the New York Giants defeated the Buffalo Bills 20-19 when Bills' kicker Scott Norwood missed a field goal and gave the Giants an upset victory.
Tampa was also the site for one of the single greatest runs in Super Bowl history. The Los Angeles Raiders' Marcus Allen started one way, reversed his field, and ran 74 yards for a touchdown. The run was a Super Bowl record for over 20 years.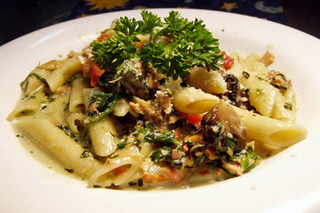 Tampa, Florida is home to some great Italian food.
With a sizable Italian population, it shouldn't come as that big of a surprise.
Whether it is the pasta, vegetables, sauces, meats or cheeses that you love Tampa has a number of quality eateries that will keep you coming back.
Be sure to stop in at Bella's Italian Cafe the next time you visit Tampa. The fresh warm bread alone is worth the trip!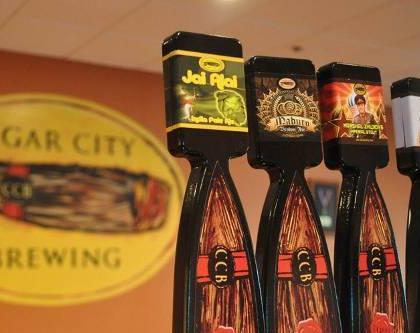 Cigar City Brewing is located right in Tampa and provides beer that will give you a taste of Florida.
Take the Guava Grove Farmhouse Ale for instance. Copper colored with a hint of tropical fruit, this beer will go perfectly with hearty Italian meats or light and tasty pasta.
Want something a little heavier?
Try the Marshal Zhukov's Imperial Stout. With the flavors of toffee, chocolate and cherries and an ABV of 11% it's as big as you could want.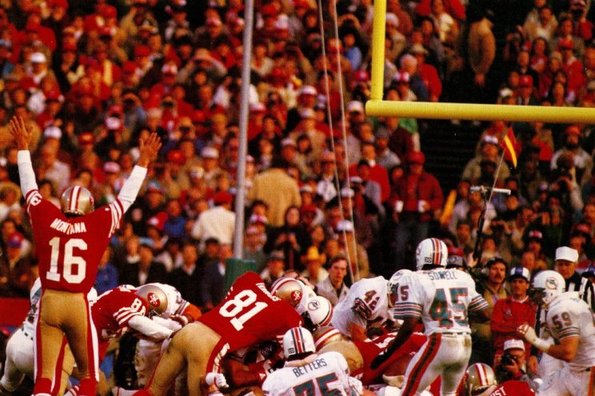 Palo Alto has played host to just one Super Bowl.
Super Bowl XIX was played at Stanford Stadium and Joe Montana's San Francisco 49ers beat Dan Marino's Miami Dolphins 38-16.
In just his second year in the league Marino led his Dolphins to the championship game.
At the time, most NFL fans thought it would be the first of many for Marino.
In his 17 year NFL career, he never returned again.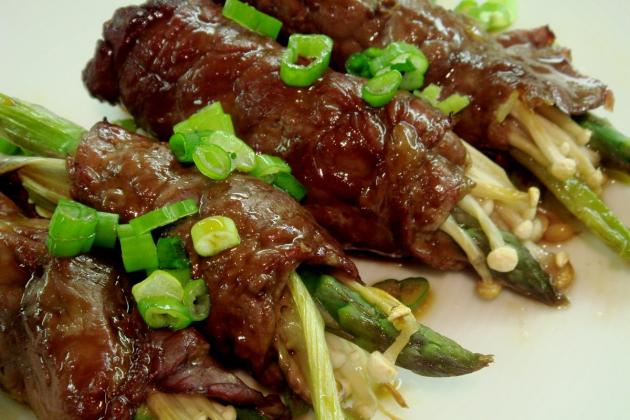 Polynesian food is a combination of American, Chinese, Filipino, Japanese, Korean styles.
It may contain vegetables, fruit or even nuts. Beef and pork are usually a staple as is seafood.
There is also a version of Hawaiian sweet bread that is absolutely delicious.
Palo Alto features a few great Polynesian restaurants but none better than Trader Vic's.
Trader Vic's is a great place if you want to soak in the atmosphere and take your time dining on delicious food.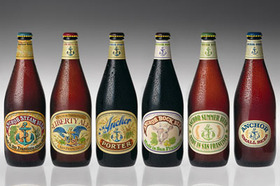 Anchor Beer is located in San Francisco but is readily available almost anywhere in the United States.
Anchor's Liberty Ale is one of the breweries top rated beers and would go nicely with the sweet and spicy notes of Polynesian food.
Or go with my personal favorite, Anchor's Porter. A deep black beer that has a clean finish and tastes of caramel and toffee.
These beers are very drinkable and perfect for Super Bowl Sunday.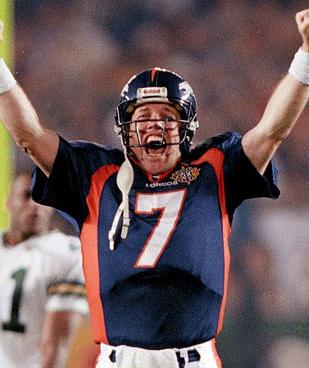 San Diego has held three Super Bowls and two of the three have involved the Denver Broncos and former quarterback John Elway.
In Super Bowl XXII the Broncos had a 10-0 lead compliments of a John Elway touchdown pass.
The Washington Redskins had a record setting second quarter and blew the Broncos out 42-10 in what was a low point for the Denver franchise and Elway.
That would all change ten years later in Super Bowl XXXII as the underdog Broncos upset the Green Bay Packers 31-24 and John Elway finally got that elusive Super Bowl win.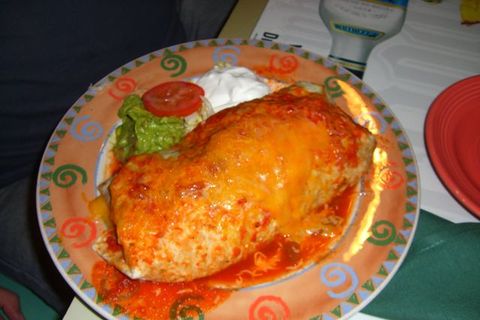 It's no surprise that San Diego has some of the best Mexican food. The surprise is that you can find it nearly anywhere.
Sit down dining? Check.
Take out California burritos? Got them.
Taco trucks that serve amazing food right on the street? Yes again.
Speaking of the California burritos, these giant beasts are an absolute must for those who haven't had the pleasure.Try the one at Lucha Libre Gourmet Taco Shop.
Carne asada and french fries wrapped in a giant tortilla with salsa and guacamole?
That's San Diego Mexican food.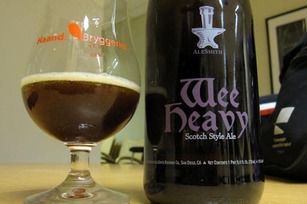 The AleSmith Brewing Company in San Diego makes some of the top rated beers in the world.
Easily found in most of California, they are beginning to pop up in other states as well.
For something different give the Wee Heavy Scotch Style Ale a try.
This is a huge beer, thick and viscous with a hint of caramel and malt.
This is a beer to be sipped!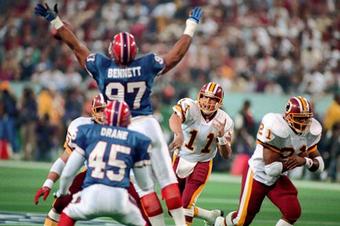 The city of Minneapolis has hosted just one Super Bowl.
Super Bowl XXVI saw the Washington Redskins beat the Buffalo Bills 37-24.
The game really wasn't as close as the score may indicate as the Redskins jumped out to a 24-0 lead in the third quarter.
Washington quarterback Mark Rypien was voted the most valuable player.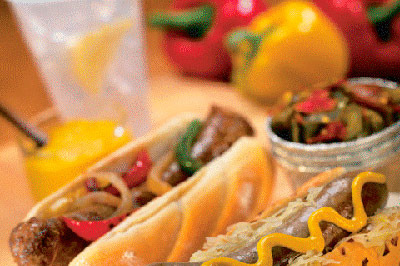 Bratwurst is a sausage made of veal, pork, or beef. Bratwurst is usually grilled, fried or cooked in beer.
Brats are a perfect Super Bowl food. They taste great, are easy to prepare and best of all they go great with beer.
Minneapolis does bratwurst as good as anyone.
Whether topped with onions, peppers, sauerkraut, or just mustard you can't go wrong with a brat.
When in Minneapolis try Gasthof Zur Gemutlichkeit, a German bar that serves cheap beer and meter long bratwursts.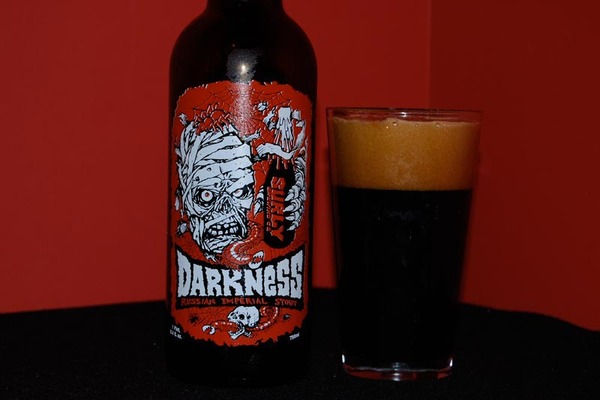 Surly Brewing Company is located in Brooklyn Center, Minnesota and they specialize in brewing big beers.
These beers go great with bratwurst and will keep you warm when the temperatures get cold!
Like hops?
Try the Surly Abrasive Ale. Heavy hops and big malty tastes will have you reaching for another.
The city of Atlanta was fortunate enough to host one of the most exciting Super Bowls of all time.
In Super Bowl XXXIV the St. Louis Rams held off a furious rally by the Tennessee Titans and won an exciting game 23-16.
Atlanta has held the Super Bowl just twice, the other game being Super Bowl XXVIII when the Dallas Cowboys hammered the Buffalo Bills 30-13.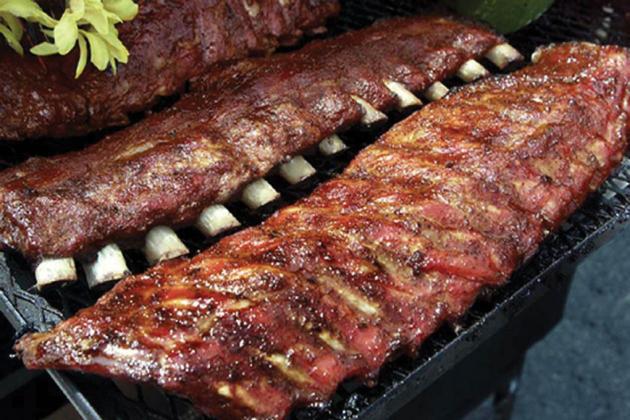 Southern barbecue is usually pork with sweet tomato based sauces.
Baby-back ribs, pulled pork sandwiches, coleslaw and maybe even some Frito pie.
Atlanta can barbecue as well as any city.
If you want some good southern barbecue give Fox Brothers Bar-B-Q a try. Meaty ribs and delicious zesty sauces make this a can't miss spot.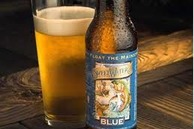 Atlanta boasts a great beer of its own.
SweetWater Brewing makes a number of excellent beers that will go right along with your barbecue.
The SweetWater Motor Boat is a great choice. Tastes of bread and citrus with a nice clean finish make this a beer you can drink all day long.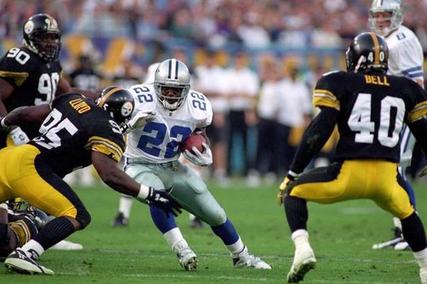 Tempe, Arizona has held just one Super Bowl but it was a far better game than anyone expected.
Super Bowl XXX featured the heavily favored Dallas Cowboys against the underdog Pittsburgh Steelers.
The Steelers made a ballgame of it.
Aside from a few turnovers, they gave the Cowboys all they wanted on this Super Bowl Sunday before Dallas finally pulled it out 27-17.
Just don't bring up the name "Larry Brown" to Steelers fans.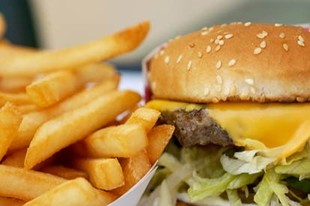 This isn't to say that Tempe doesn't have great restaurants.
It's just that they have a great selection of fast food.
Hey, it is a college town. Tempe is home to Arizona State University and college kids eat fast food.
In-N-Out, El Pollo Supreme, Lobbys, Five Guys and many others reside in Tempe.
If you are craving something quick and convenient, Tempe has many choices for you.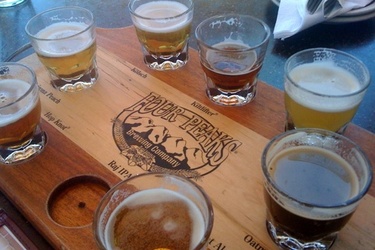 Four Peaks Brewery is another brewer that may not be that well know outside of Tempe but they make some quality brews.
For something different you may want to try the Hopsquatch Barleywine.
Barleywines are extra strong beers that are comparable to a sherry or port wine. They have sweet flavor and are usually quite potent in alcohol volume.
Be warned... this beer has a 12% ABV. Drink too much by halftime and you may not remember who won.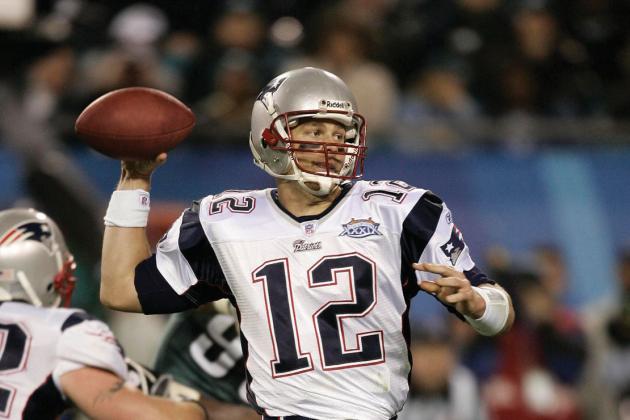 Jacksonville, Florida was the site for Super Bowl XXXIX a solid game between the Philadelphia Eagles and the New England Patriots.
New England won the game 24-21 and Patriot wide receiver Deion Branch was named the Super Bowl MVP with 11 catches and 133 yards.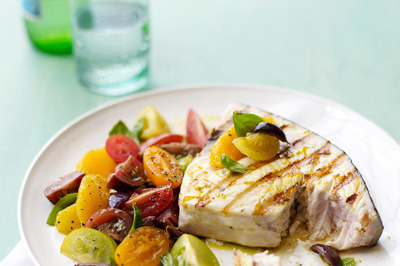 Being in Florida it's easy to understand why Jacksonville has great seafood.
Grouper, swordfish, crab and shrimp are all going to be top notch.
Adding to the meals are medleys of fresh fruit and vegetables.
Palm Valley Fish Camp is an example of some of the great local food that Jacksonville has to offer.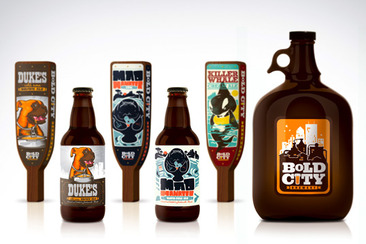 Bold City Brewery is a solid craft brewer that resides in Jacksonville.
Their Fritz's Hefeweizen is a very light tasting beer that will complement your mahi-mahi or salmon with just a hint of lemon and wheat in the finish.
Very refreshing!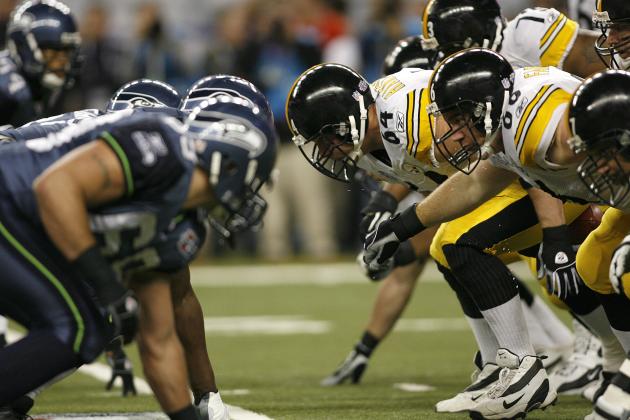 G. N. Lowrance/Getty Images

Detroit, Michigan is another one time Super Bowl host.
Super Bowl XL was played at Ford Field and saw the Pittsburgh Steelers overcome the Seattle Seahawks 21-10 in a game that was remembered as much for its officiating as for the final score.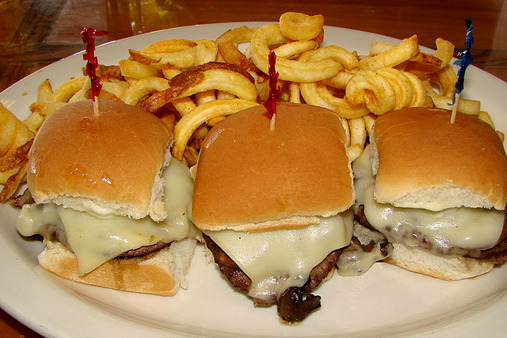 Did you know that sliders originated in Detroit?
The very small hamburger that is served on a just as small bun got its start in the Motor City.
White Castle, Seeburger's Cheeseburgers and Sonny's Hamburgers are just a few great Detroit establishments that will leave you more than satisfied with their hometown sliders.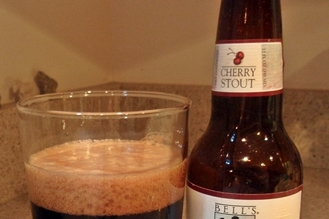 Bells Brewery is located in Kalamazoo, Michigan and lays claim to some of the top rated beers.
The Bourbon Barrel Aged Cherry Stout is particularly interesting.
A black stout with flavors of cherries, chocolate and vanilla this beer is smoother than one might expect and it hides the high alcohol content quite well.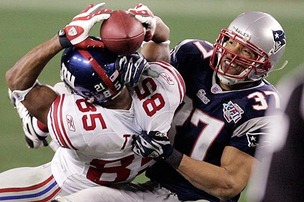 What Glendale lacks in quantity it more than makes up for in quality.
Sure they've hosted just one Super Bowl but what a game it was!
Super XLII featured the undefeated New England Patriots facing the New York Giants.
The Giants upset the Patriots that day, coming back in the final moments to claim the upset 17-14.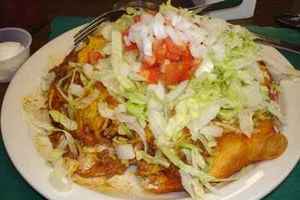 Native American cuisine can cover a broad range of tastes and styles.
Green chile stew, fry bread, salted salmon, and burritos fill out the menu on this under-appreciated genre.
The Glendale/Greater Phoenix area is home to a number of great Native American locales that you should definitely try.
The Fry Bread House is one in particular of note.
The ultimate taco with red beef chili is a favorite and of course the fry bread of course is superb.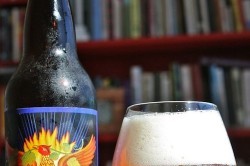 Sonoran Brewing is located in Phoenix and offers some very good beers to keep you cool in the desert sun.
If you are going with spicy food you might want to pour an Inebriator Stout.
Dark and rich with hints of fudge and roasted coffee, this beer can absorb some heat and take you right into dessert.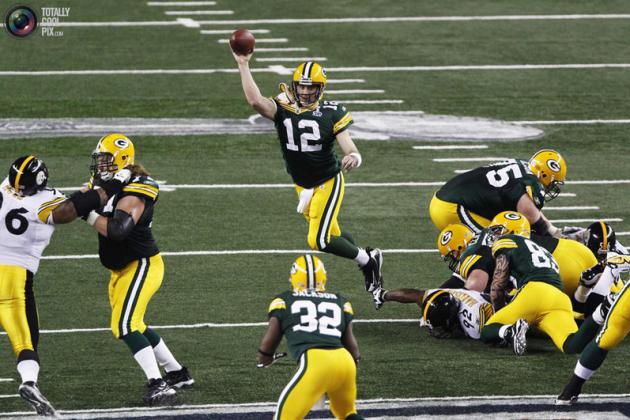 Arlington, Texas was the site of last year's Super Bowl XLV with the Green Bay Packers and Pittsburgh Steelers taking center stage for the world to watch.
The Packers won 31-25 on the arm of their talented quarterback Aaron Rodgers who threw for over 300 yards and three touchdowns.
The win gave the city of Green Bay their fourth Super Bowl title.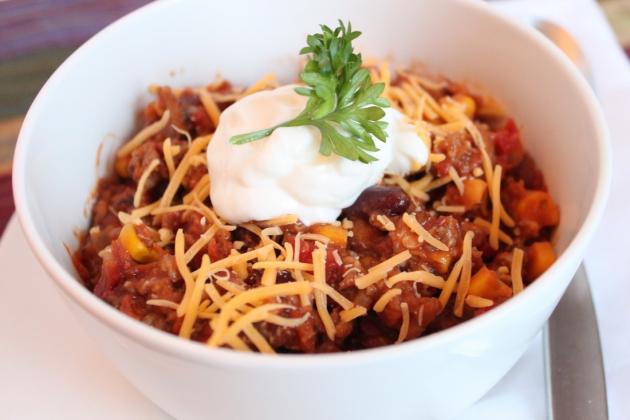 You can't visit the Arlington/Dallas area without trying some of the local chili.
Texas chili differs from some traditional chili recipes in that while beans may be used...it is the beef that makes up the bulk of this dish. Vegetables usually consist of chili peppers and little else.
This is a spicy chili that will awaken your taste buds and open your sinuses.
Try Tom's Burgers & Grill where you can try their delicious chili in a number of ways.
You can have it in a bowl or cup of course, or you can try it on a cheeseburger or poured over french fries and covered with cheese.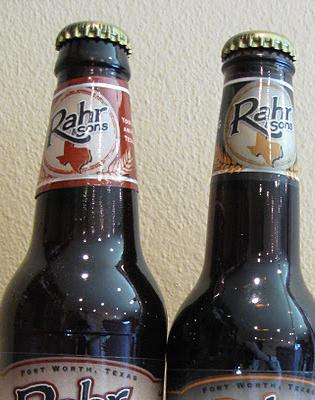 Rahr & Sons Brewery out of Fort Worth, Texas is younger than many of the breweries on this list but they are making a big noise with the quality of their beers.
They have already won a Bronze Medal at the 2008 World Beer Cup for Bucking Bock and 2009 National Grand Champion from the United States Beer Tasting Championships for Iron Thistle.
Their Angry Goat is a Weizen Bock style that tastes of bananas and malt and is a local favorite.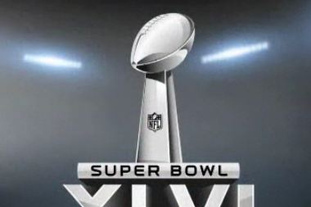 We finish out our list with the site of this year's Super Bowl which will be Indianapolis, Indiana.
In a rematch of Super Bowl XLII we will once again see the New York Giants facing off with the New England Patriots.
So what will Indianapolis have to offer?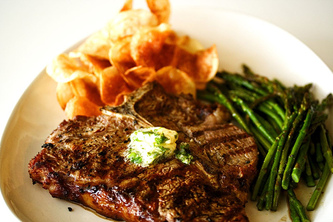 If you are heading to Indy for the big game, you can't go wrong with a juicy steak.
Indianapolis has a number of solid steakhouses that will get a beautiful cut of steak to your table cooked just the way you want it.
Try St. Elmo Steak House for an experience that you will not soon forget!
Three Floyds Brewing is actually located in Munster, Indiana and is one of the top rated breweries in the world.
With a huge variety of beers they offer up something for everyone to enjoy.
Three Floyds produces eight year round brews as well as a number of seasonal beers.
Try Three Floyds Gumballhead, a wheat ale that is full of hoppy goodness and citrus.
You'll be happy you made the trip to Indy and the game hasn't even started yet!