Tim Tebow's Wannabe WAGs: Hotties Who Should Pursue Tim Terrific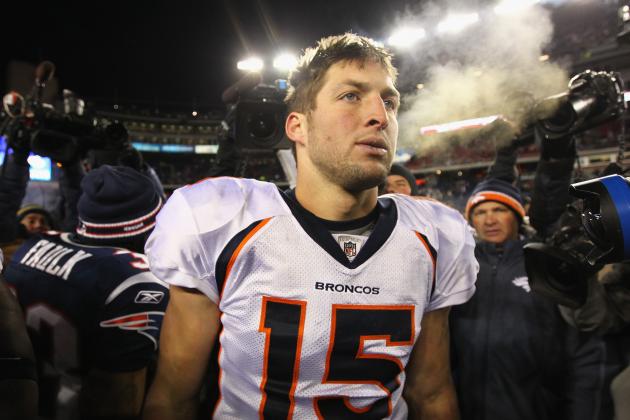 Al Bello/Getty Images

Even though Tim Tebow lost 45-10 to the New England Patriots in the divisional round of the NFL Playoffs, he has been one of the biggest names in the sports world this past year.
Tebow turned the Denver Broncos around and helped get them into the playoffs thanks to his leadership skills and the occasional timely play on offense. Plus, he seems like a stand-up guy with good looks to accompany his beliefs and love for football.
So why wouldn't any single woman want to be with him?
Let's take a look at some of the top candidates for the Mile-High Messiah.
Begin Slideshow

»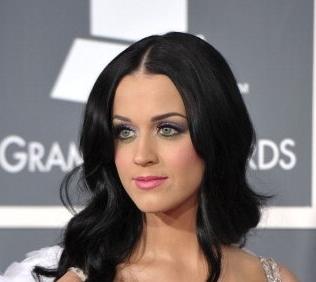 Katy Perry recently split up with her husband, Russell Brand, and ever since, Perry-Tebow rumors have been swirling.
It's been reported that Perry's very religious parents can think of no better couple than their daughter and the religious Broncos' quarterback. Could it really be a match made in heaven?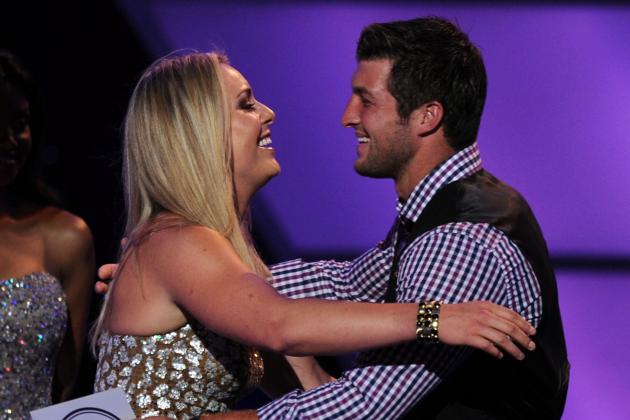 Kevin Winter/Getty Images

Lindsey Vonn has announced that she will be divorcing her husband, and unsubstantiated rumors circulated that she might be dating Tim Tebow (which Vonn denied).
Vonn, an Olympic skier, lives in Vail, Colo., which is less than 100 miles away from Denver, the home of the Broncos. She has been spotted at multiple Broncos games with members of the Tebow family. She met him at the ESPY's (pictured) and has even "Tebowed" after winning a race.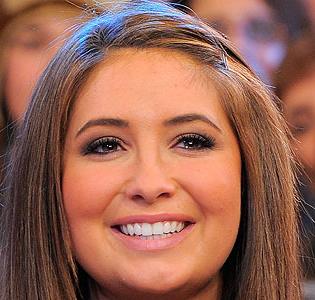 Bristol Palin, the daughter of former Vice Presidential candidate Sarah Palin, became infamous during the 2008 elections when she got pregnant with her boyfriend.
That's right, the daughter of super-Christian Sarah Palin got pregnant before marriage.
Now, she's a single mother and a spokesperson for abstinence. Is there anyone on the planet who is more qualified in the eyes of their potential in-laws than Tim Tebow is for the Palins?
I don't think so.
Charley Gallay/Getty Images

We all know that Kim Kardashian has a thing for athletes after her fling with the Dallas Cowboys' Miles Austin, her long relationship with the Miami Dolphins' Reggie Bush and her 72-day marriage with Kris Humphries of the New Jersey Nets.
Well doesn't it make sense for her to want to pursue the next big name in the NFL, Tim Tebow? Just imagine the amount of media coverage there would be around the two of them as a couple.
Kim certainly likes having the attention and that's what she would get with Tebow.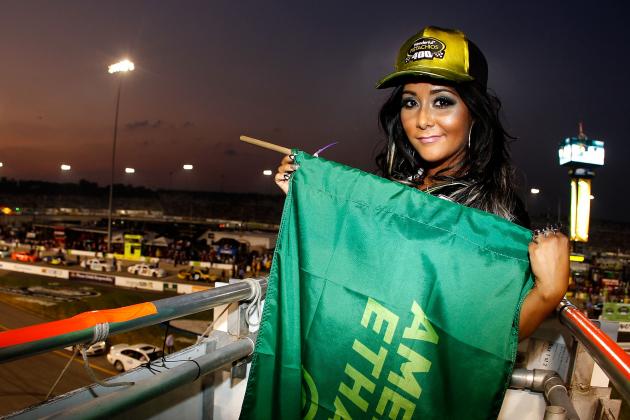 Todd Warshaw/Getty Images

Over the past few years, Snooki has become famous for her role on MTV's reality show Jersey Shore. During that time, she has been seen all over television and the Internet partying, getting arrested, getting punched in the face and more.
She's even given a speech at Rutgers University in which she told the students that, "When you're tan, you feel better about yourself," and to, "Study hard, but party harder."
It's about time that Snooki starts to rebuild her image in the public eye. Who could be better for that than Tim Tebow? He can set her straight.