UFC on Fox 2: The Winner of Bisping vs. Sonnen Is NOT a Real Threat to Silva
Regardless of whether Chael Sonnen or Michael Bisping comes out victorious in their co-main event matchup at UFC on Fox 2, neither fighter will pose a real threat to the reign of the 185-lb kingpin Anderson "The Spider" Silva.
At present, Silva (31-4 MMA, 14-0 UFC) is currently recuperating following a shoulder injury incurred prior to his title bout with Yushin Okami at UFC 134.
Once he's fighting fit and the aforementioned Sonnen and Bisping have taken care of the No. 1 contender's position, one of them is guaranteed a shot at his coveted belt.
That said, a tilt a Silva's crown is the best that either will ever get close to—they'll leave the Octagon and trudge home licking their wounds akin to the nine other opponents (Sonnen being one of them) who have tried and failed in an attempt to unseat the division's perennial champion.
Here's why.
Begin Slideshow

»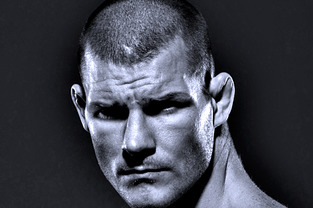 Since joining the ranks of the Zuffa-based promotion, Michael "The Count" Bisping has amassed an impressive record of 12-3, however, some of his most notable wins came against the likes of Chris Leben, Yoshihiro Akiyama and Dan Miller.
Conversely, when you take look at his three defeats (Rashad Evans, Dan Henderson and Wanderlei Silva), it becomes glaringly apparent, that once he steps up in competition there is a tendency for failure.
And that's putting aside close decisions and whatnot, the bottom line is that he was found wanting when it mattered.
Nevertheless, he does possess some good stand-up, noteworthy takedown defense, wears his heart on sleeve, and to boot, has been training with some high calibre jiu-jitsu practitioners.
With that said, a fight against Silva would by all accounts result in a stand and bang affair, a realm where the latter excels at like no other in his division.
If, however, the Bisping camp reverts to a ground strategy, and he takes Silva to the mat, he'll have to contend with his submission skills.
Though, the most important factor is his lack of the requisite KO power to inflict any serious damage on Silva.
Still, the likelihood of these two meeting in the Octagon is slim to say the least, as I believe Chael Sonnen will be the one booking his flight to Brazil after the UFC on Fox 2 co-main event is at an end.
And even if Bisping was triumphant, he'd still be on a hiding to nothing—"The Spider" will be a step too far for the brave Brit.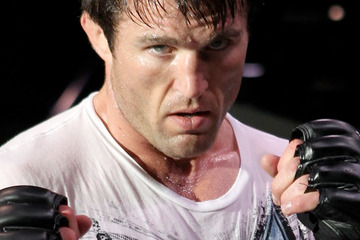 A former title contender, Chael Patrick Sonnen was on the verge of certain championship glory when in a blink of an eye, his title aspirations went up in a huff of smoke courtesy of an Anderson Silva triangle armbar submission.
That was almost 18 months ago at UFC 117, now the opportunity to go one better presents itself again, but first, he has to get past Michael Bisping at UFC on Fox 2 (I'm banking on it).
Of all Silva's nine defenses, the Oregon native has posed the biggest threat to his reign as champion of the middleweight assemblage.
In the event of a rematch, however, that threat would've been nullified by "The Spider."
He's fully aware that his weaknesses are Sonnen's strengths (his supreme wrestling was at the core of Silva's problems). I'll bet your bottom dollar, he'll strategize like never before whenever the next time it is they throw down in the Octagon.
Sonnen (26-11-1 MMA, 5-4 UFC) had his opportunity at the Holy Grail, and he came up short—shoulda, woulda and coulda doesn't cut it.
This time around, expect Silva to end proceedings in a similar fashion or better yet via T/KO.
UFC on Fox 2 is scheduled for Jan. 28, 2012, at the United Center in Chicago, Illinois.
For additional information, follow Nedu Obi on Twitter.