Duke Basketball: Grading Each Player on the Blue Devils' Roster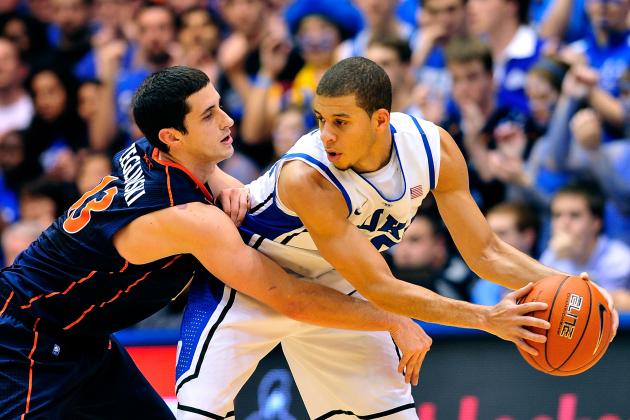 Grant Halverson/Getty Images

Duke was recently handed only its third loss of the season when Florida State sank a game-winning trey to snap Duke's home court winning streak.
As a result, the Blue Devils dropped a couple spots in the polls to No. 8, but still sit atop the ACC standings with a 4-1 conference record.
Even so, the Duke roster is still full of remarkable talent that can make a deep run come tournament time.
The following will break down and grade each Blue Devil for his play this season, factoring in statistics, intangibles and team comparisons.
Begin Slideshow

»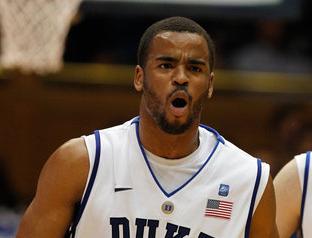 These players have either not played this season due to injury or eligibility, or have seen such limited court time that they have not made as big an impact as others.
Alex Murphy
Marshall Plumlee
Todd Zafirovski
Michael Gbinije
Josh Hairston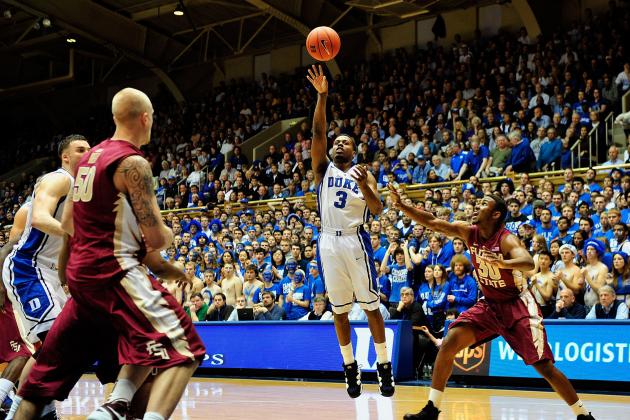 Grant Halverson/Getty Images

Year: Sophomore
Minutes per Game: 18.2
Field Goal Success: 45.5%
Points per Game: 3.5
Miscellaneous: 63.6% Free Throw Success
Analysis:
Tyler Thornton's minutes per game average may be slightly slanted, because what it fails to acknowledge is that Thornton actually started for the Blue Devils the six games before Duke faced Georgia Tech.
His field-goal percentage took a huge hit after making zero baskets against Clemson and Virginia—before that he was averaging a little over 50 percent from the floor.
In the end, Thornton does not play as a distributor, bringing in only two assists per game. He plays as a shooter.
Even so, he does need to work on free throw success.
He does have clutch potential, which was evident in the Maui Invitational when he drained two key treys in the final minutes to beat Kansas.
Final Grade: C+
Grant Halverson/Getty Images

Year: Freshman
Minutes per Game: 12.4
Field Goal Success: 47.1%
Points per Game: 5.2
Miscellaneous: 82.8% Free throw success
Analysis:
What Quinn Cook has managed to pull off in just 12.4 minutes of average play time is pretty impressive.
Shooting at a respectable 47.1 percent, Cook is reliable from the floor, especially noting the fact that in his last two games (before Florida State) he averaged 58.35 percent.
Another interesting statistic to note is that he only turns the ball over once for every 20 minutes he is on the court.
He looks to be an upgrade at the point guard position from Thornton, if only for his ability in assisting teammates and his fantastic free throw success.
What hurts his final grade is that his time on the court against the two ranked teams of Virginia and Ohio State only resulted in a combined six-point effort and 33 percent field goal success. It would be nice to see Cook step up his game against some great teams.
Look for him to grow into his play as he gets used to the college level and produce a solid point guard for Duke in the future.
Final Grade: B- to B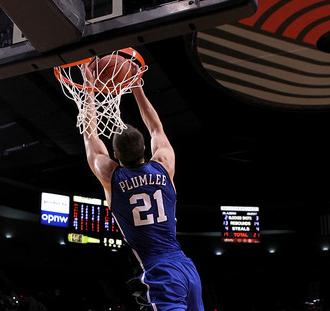 Year: Senior
Minutes per Game: 18.5
Field Goal Success: 66.7%
Points per Game: 6.6
Miscellaneous: 6.4 rebounds per game
Analysis:
Miles Plumlee plays his role as a primarily off-the-bench player very well.
His points per game percentage has taken a hit after a zero point showing against Wake Forest.
He still manages to pull down 6.6 points a game, a solid number for a player like Plumlee. It must be comforting for Coach K to know that, when he does have the ball, Plumlee is extremely reliable, making two of every three shots.
His ability to fight for the rebounds has seen dramatic improvement from years past. He has combined for 26 captures in his last three games, including a fantastic 14-count game against Clemson.
He may not be the best of the Plumlee brothers, but Miles definitely helps to solidify the Duke bench.
Final Grade: Low B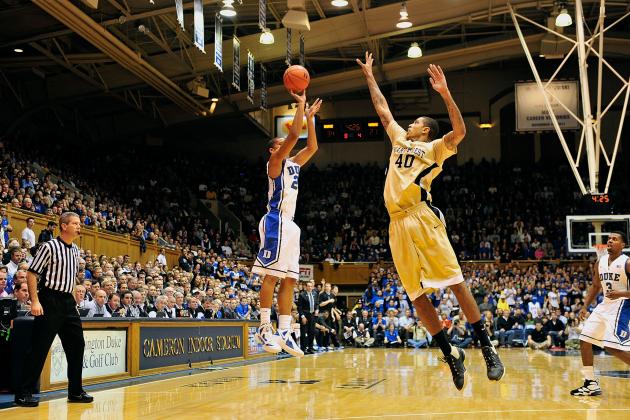 Grant Halverson/Getty Images

Year: Junior
Minutes per Game: 24.8
Field Goal Success: 44.8%
Points per Game: 10.4
Miscellaneous: Sank seven treys in first half versus Wake Forest
Analysis:
Andre Dawkins has consistently gotten better with each season at Duke, or at least he has in points per game.
Dawkins has plastered double-digit totals in his last four matches, combining for a whopping 69 points.
He may have been spot on the first half of the Wake Forest game, but both he and the Blue Devils could benefit from an improvement in his field goal success to above 50 percent. Right now, his average shooting percentage is respectable, but it is not enough to back up his bold claim, "I feel like every shot I put up is going to go in."
Offense withstanding, most critics would say he needs to improve his defensive game. His stat sheet says it all, with less than two rebounds, 0.1 blocks and 0.5 steals per game.
Duke fans love to shout, "Dre all day"—it was heard quite clearly over the airwaves against Wake Forest—but it would be nice to see him improve in other facets as well.
Regardless, he consistently fills the role of a playmaker when he sees the court.
Final Grade: B+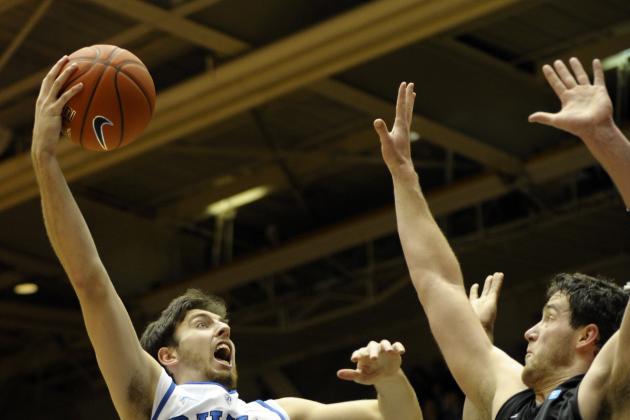 Sara D. Davis/Getty Images

Year: Junior
Minutes per Game: 25.4
Field Goal Success: 47.9%
Points per Game: 12.4
Miscellaneous: 46% three-point success
Analysis:
Ryan Kelly is the type of player who every coach wants on his team. He has mixed his strong work ethic with his determination to get better each season to produce a strong player.
He filled out his highly criticized gangly frame and packed on 30 pounds of muscle since his freshman year. As a result, he has been able to grab two more rebounds a game, including a season high 12 against Pennsylvania.
Like a lot of forwards in the game, his critics point out his inability to create his own shot. This is due in part to his lack of foot control, he has never been known as the most graceful player on the court.
What he lacks in traditional post play he makes up for in his success from the college arc, bringing home 46 percent of deep balls, up 15 percent from last year.
Overall, he is a solid player who could still use improvements from multiple angles.
With that, his play this season is by far the best of his career.
Final Grade: B+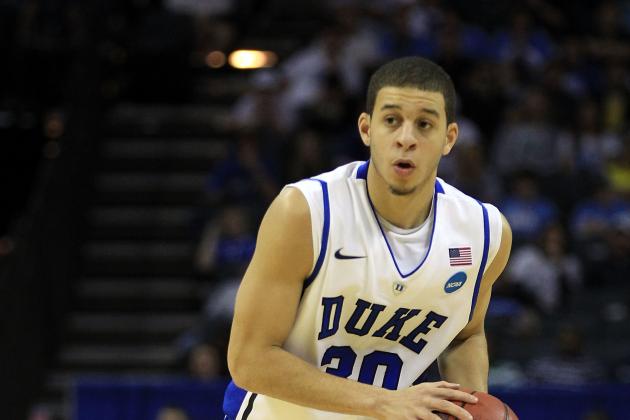 Streeter Lecka/Getty Images

Year: Junior
Minutes per Game: 29.4
Field Goal Success: 45.1%
Points per Game: 12.6
Miscellaneous: 86.4% free throw success
Analysis:
Seth Curry's name pops up among the Duke team statistics in multiple categories, placing second in points per game and first in assists (2.7). He even leads the team in steals by a margin of 12.
That said, he could still, just as with the team, work on improving the defensive side of his game.
He is a reliable shooter, sinking a respectable 45 percent of shots.
Due to his increased role this season, after the departure of Kyrie Irving, Curry has really been able to grow into his true potential. He does still lack explosive speed on the court, but finds a way to satisfy the team's needs with the skill set he owns.
Final Grade: B+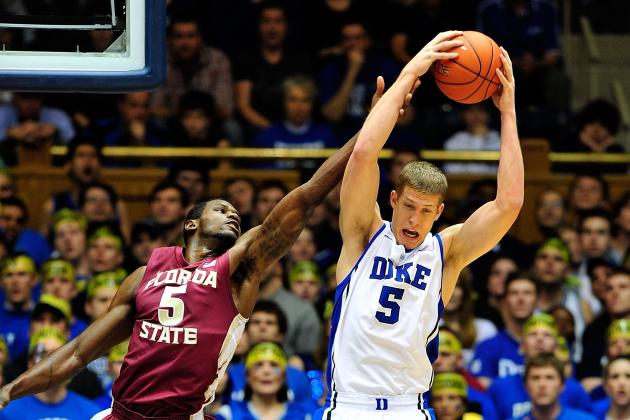 Grant Halverson/Getty Images

Year: Junior
Minutes per Game: 28.6
Field Goal Success: 61%
Points per Game: 11.2
Miscellaneous: 9.3 rebounds
Analysis:
Mason Plumlee is the middle of the three brothers on the Duke roster.
Take a quick look at his stat sheet and it is obvious that this player has quite a bit of talent. He is bringing home a near statistical double-double and is more than reliable with his shots. His rebounding ability has tripled from his freshman year and, this season, he has put up 10 games with nine or more recoveries.
Where he has not improved over his career is in his ball security. Up to a disappointing 2.2 turnovers per game this season, Plumlee is not always the most reliable man to hold the ball for long. Against both Kansas and Ohio State he coughed up the ball four times.
Not a typical basket-to-basket post player, Plumlee does have a good set of hands to mix with his mobility and thick build. This year, he makes up for his non-conventional play with his dangerous hook shot, of which he can be uncannily accurate.
Final Grade: B+ to A-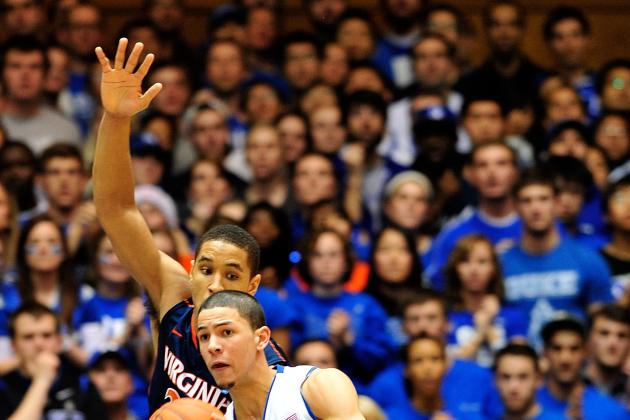 Grant Halverson/Getty Images

Year: Freshman
Minutes per Game: 30.1
Field Goal Success: 44.2%
Points per Game: 14.4
Miscellaneous: 2.2 turnovers per game
Analysis:
No one would dispute the fact that Austin Rivers is a freshman star on the Blue Devils' roster.
An all round athlete who knows how to handle his agility, even on direction changing plays, Rivers simply knows how to score and he is probably the best Blue Devil when it comes to creating shots.
Then again, that is also his problem. He carries the ball far too often and takes ill-advised shots. Multiple analysts have noted his selfishness and he has received criticism for his inability to be a complete team player.
He is still one of Duke's most talented players, but Coach Mike Krzyzewski is not going to let Rivers' immaturity get in the way of his team: He benched Rivers for the start of the Wake Forest game. In response to the discipline, Rivers admitted to "talking trash and getting in fights with people [during practice]."
Here's to hoping that Rivers has learned his lesson and will continue to grow as not only a player, but as a person as well in the coming games.
Final Grade: A-