WWE's 15 Biggest and Most Disappointing Underachievers of All Time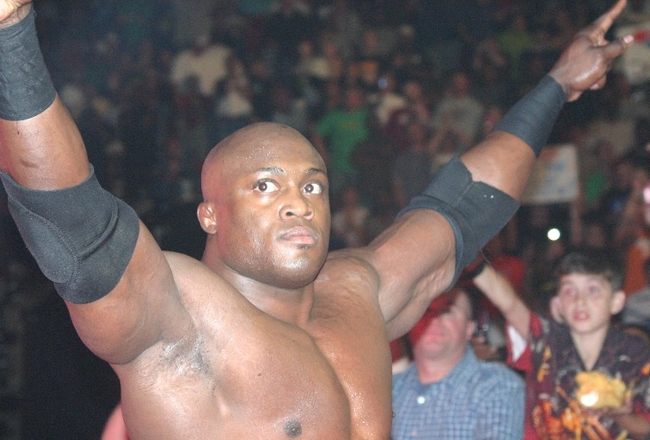 Bobby Lashley

WWE wastes a lot of money on developing a lot of different superstars. Depending on who you ask, some work out better than others. But anyone can agree that there are many who are just plain failures. WWE has certainly had their fair share of duds that have had too much time to try and hit it big with the company.
Some were superstars from other promotions who would hopefully make it big in WWE as well. Others were just great athletes that the company brought in as their next great amateur-turned-superstar. All of these men had aspirations of being the next great superstar to be the face of WWE. While many of these guys are still recognizable by many fans, they didn't quite get to have the career in WWE that was probably anticipated at first.
Here are 15 big underachievers in WWE, with many of those men favoring the word "big."
Mabel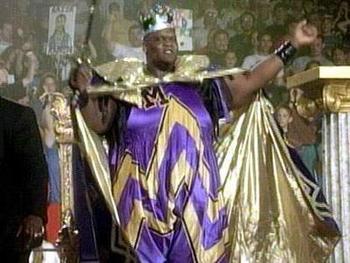 Mabel was a big man who always seemed to get a fair shake from the creative staff. Men on a Mission was a pretty successful tag team during its run. Mabel would end up being the man to come out of the tag team with the best chance for success. Mabel won a King of the Ring title and was always a potential threat during a Royal Rumble match.
Even with success as Mabel, WWE wanted to update him with the Attitude Era forthcoming. That led to Mabel being brought into Undertaker's Ministry of Darkness and becoming the sinister Viscera. Viscera never seemed to pan out with the fans and Viscera was sent away.
Viscera would return and would eventually change his gimmick again, becoming the World's Largest Love Machine. Stuck in a comedy role, Viscera had one more good gimmick change in him, becoming Big Daddy V in ECW. Sadly, all that he could muster in singles gold was a Hardcore Championship reign.
Vader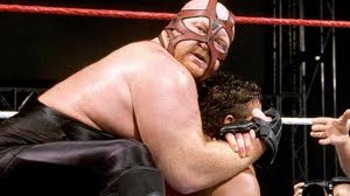 It's hard to not love Vader, especially if you saw him acting on the sitcom Boy Meets World. Vader is a recognizable wrestler from the 1990s that has wrestled all over the world. Nearly every single place that he went, Vader won gold and lots of it. The only promotion that never crowned him champion, however, was WWE. From 1996 to 1998, Vader graced the WWE rings and ran through a good portion of the roster.
Vader was a lot more popular back at rival WCW, where he was a three-time world champion. In WWE, Vader was the bully that threw his weight around with some of the best that the company offered in that era. Despite feuds with Shawn Michaels, The Undertaker and The Hart Foundation, Vader only earned a lame Slammy Award for assaulting Gorilla Monsoon.
Kurrgan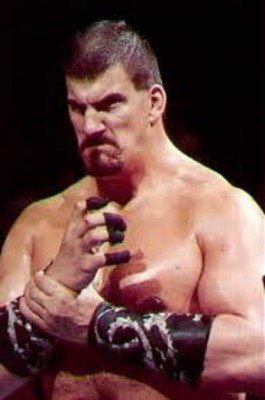 At 6'10" and over 300 pounds, Kurrgan seemed like a dominant force when he joined WWE in 1997. As a member of The Truth Commission, Kurrgan The Interrogator seemed like a bright spot if used properly.
Kurrgan would be alone once the faction broke up, which seemingly would begin a potential reign of terror from Kurrgan. Instead, he joined The Oddities. From there, Kurrgan left the company and would end up acting in films such as 300 and Sherlock Holmes.
Rikishi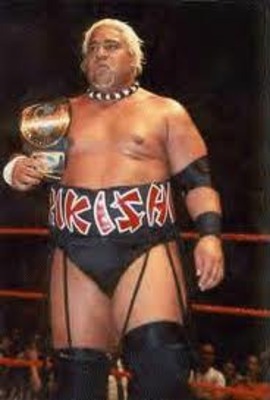 Rikishi is the most remembered gimmick Solofa Fatu ever had, but it certainly wasn't the only one. Originally one of the Headshrinkers, known only as Fatu, the gimmick would quickly change to a Men on a Mission-type gimmick. In 1995, there was actually a stint where he was known as "Make A Difference" Fatu. This wouldn't last long as an entire repackaging was in order. The man we know now as Rikishi would walk around bring known as The Sultan.
Managed by Bob Backlund and The Iron Shiek, The Sultan wore a mask and never spoke. In the midcard, The Sultan got a WrestleMania match against Rocky Maivia for his Intercontinental Championship. Rikishi would later "do it for The Rock" once he became Rikishi in 1999. Rikishi would later join forces with Too Cool and the trio were fan favorites everywhere.
In the fall of 2000, Rikishi was put to the test, being revealed as the man who ran over Stone Cold Steve Austin with a rental car. This was Rikishi's break into the main event and, while he managed to get into a massive Hell in a Cell match, he never really panned out.
Umaga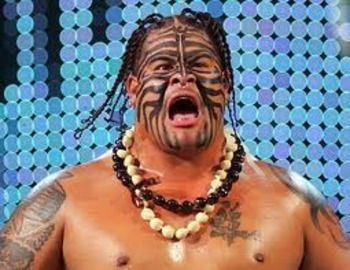 Had Umaga not passed away, I fully feel that he would have reached his full potential in the main event. Originally known as Jamal from 3-Minute Warning, Umaga followed in the long lineage of Samoan monsters. The inability to speak was assisted by Armando Alejandro Estrada, Umaga's Cuban manager.
Umaga's offense was unique and impressive. It isn't very often that a man of that size and strength can move as quick and perform as much of a variety of moves as Umaga could. A few Intercontinental Championship reigns and world championship matches on pay-per-view weren't enough for Umaga to be referred to as a success. After parting ways with WWE, it was highly believed that Umaga would return to the company at some point. Before the pen was signed on the dotted line, Umaga shockingly died.
Bobby Lashley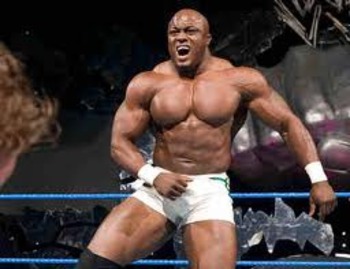 WWE tried very hard with Bobby Lashley. It seemed as if WWE was looking to fill the void left by Brock Lesnar. Lashley was intended to be the next great pure athletic freak who runs through competition. Lashley was billed as hard hitting and soft spoken, but little did we know at the time that meant no charisma.
Try as they might, Lashley was never truly a main event player and certainly not someone able to be slated as the leader of a brand. It seemed like his ECW Championship reign was really the beginning of the end of that idea for WWE.
Snitsky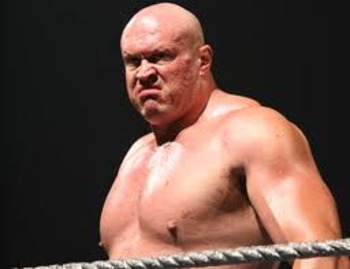 Does Gene Snitsky have talent? Yes. But Snitsky needed a gimmick to package it all together. The most creative they got with him was just referring to him by his last name. In a tenure that felt like forever, Snitsky seemed to obtain one opportunity after another over the years. Want to know how much of a train wreck those four years were? In his debut, Snitsky pushed Kane into Lita, ending her storyline pregnancy and giving birth to the infamous "It Wasn't My Fault" catchphrase.
In 2007, Snitsky was sent to ECW, which was probably where he belonged from the beginning of that brand. A corner was turned with his gimmick, shaving his head, making his teeth yellow like butter and making his face look greasy. Snitsky was now psychotic, but then again, what was he supposed to be before? Now, Snitsky can be looked upon as a failure.
Chris Masters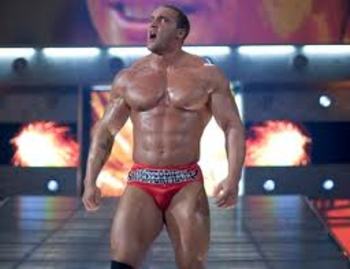 From the beginning, Chris Masters seemed meant for something great. His Masterlock Challenges always worked in his favor and his exposure during his first run was incredible. At one point, both him and Carlito were being pushed toward the main event, facing John Cena inside the Elimination Chamber. Masters would never obtain gold of any kind during his WWE career.
Unfortunately for Masters, he will be remembered for his ties to Wellness Policy violations. Between those violations and his injuries, Masters never seemed to really get his momentum going enough. Eventually, Masters was fired in late 2007. A year-and-a-half later, Masters was back in the company, seemingly with nothing mentioned about him being gone.
Masters is now gone for a second time from WWE, but not without some mentions on episodes of RAW. Masters' most notorious friend is Randy Orton, who could have rallied to get Masters back in WWE in the first place.
John Morrison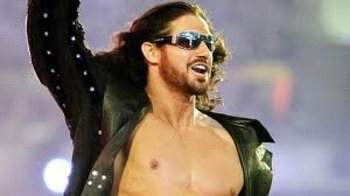 John Morrison is one of the smaller people on this list mostly made up of failed powerhouses. Morrison, in terms of popularity, is one of the biggest on this list. His career only began because of being discovered by WWE in one of their Tough Enough talent searches. Morrison was young, but certainly showed incredible potential. After debuting as Eric Bischoff's protege, the man known at the time as Johnny Nitro helped form MNM, along with Joey Mercury and real-life girlfriend Melina, who Morrison met at the Tough Enough tryouts.
Morrison was clearly the better of the two in that tag team and, when they disbanded, it was time for Johnny Nitro to remind us all of Shawn Michaels. The comparisons were almost uncanny, but the ceiling certainly wasn't as high as the one Michaels busted through in his day. Nitro would have some success, but would excel once he went to the ECW brand. The circumstances surrounding Chris Benoit actually led to Nitro's ECW Championship win and his metamorphosis into John Morrison.
Even as Morrison, his popularity grew, but not his place in the company. Every time that it seemed to be a step in the right direction, Morrison would take two steps back. When his contract ran out and Morrison was sent packing late last year, it was the end of an era of wasted potential and botching opportunities.
Giant Gonzalez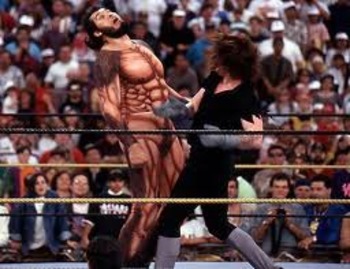 Look up underachieving and disappointing in a WWE-themed dictionary and you will see Giant Gonzalez. He was 7'7", but was billed at 8' tall. I didn't know they stacked disappointment that high. Giant Gonzalez seemed to be less physical than he was in his years at WCW. The gigantic man would debut in WCW with an awful outfit, but a fantastic amount of heat.
Gonzalez was the reason that The Undertaker was eliminated from the Royal Rumble in 1993, as well as being one of The Deadman's WrestleMania victims. Even being on that list, Giant Gonzalez is the only victim not to be defeated by pinfall or submission. Gonzalez never won a championship in his career, but was at least in the world title picture on WCW.
The Great Khali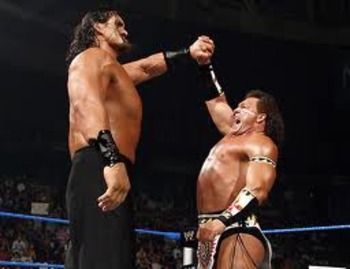 The Great Khali is a very large man without much offense, no speaking ability and not a lot of charisma. So why would WWE hire him and give him the World Heavyweight Championship? Because he is large and he is from India. The Great Khali was supposed to bring a lot of publicity to India and branch out WWE into an untapped market. While Khali stayed around for a few years, he never really made a spot for him in the company, constantly being that awkward superstar with too much exposure and not enough substance.
He also gave us the Punjabi Prison match, which embodies Khali's entire career into a match type: disappointing.
Sid Vicious
Sid Vicious is the benchmark for which all disappointing main event draws must live up to. While he is known rather well for his work in both WCW and WWE, Sid couldn't quite sustain enough of a positive feeling for him in a predominant spot. On two separate occasions, WWE made Sid the world champion. On both occasions, WWE experienced some of its lowest marks of that era.
Sid Vicious will be remembered for his awkward anger and the leg injury that ended his career. Other than that, Sid can take pride in being the man on this slideshow that was most successful during his WWE career. Then again, that's not a great accomplishment to have.
Nathan Jones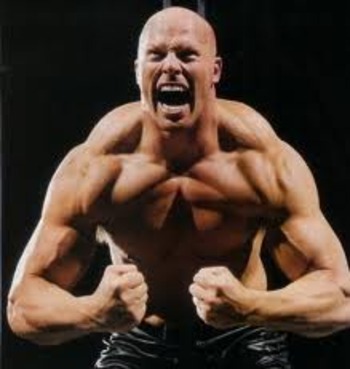 There was a lot to look forward to with Nathan Jones, but we are still looking at age 41. Jones was a contestant in World's Strongest Man competitions in the mid-1990s, but wouldn't turn that into any pro wrestling until the 2000s. As 2003 began, Jones debuted and joined forces with The Undertaker. Jones looked at the legend as a mentor leading into WrestleMania XIX.
In what was billed as the first tag team WrestleMania in the history of The Undertaker, Jones was attacked backstage, leading to The Undertaker being in a handicap match. Jones would come out and help in the match. After that, Jones was back into development. He would return as a heel and a member of Team Lesnar. That would be what Nathan Jones would be left to in his wrestling career. Now, he just makes very awful movies.
Vladimir Kozlov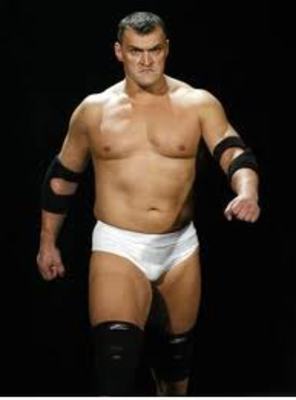 Can you recall when Vladimir Kozlov was supposed to be a big deal? He came onto the scene with the feel of a Ivan Drago from the Rocky series. Instead, he was just another Russian dude. It was unique when Kozlov would come to the ring without an entrance song or a video, destroy an opponent and leave.
Pretty soon, it was time for Kozlov to challenge for the WWE Championship. After being forgotten in Edge's return at a Survivor Series, Kozlov was involved in just a handful of defeats. One of them was against The Undertaker, his first time being pinned in his career, inside the Elimination Chamber. He then lost to Shawn Michaels to miss out on a match against The Undertaker at WrestleMania 25.
Beyond that, it was all about getting William Regal over on ECW and being a sideshow act with Santino Marella. It's shocking that it didn't work out with Kozlov, who had the personality of Sam the Eagle from The Muppets. Then again, he sort of looks like him too.
Goldberg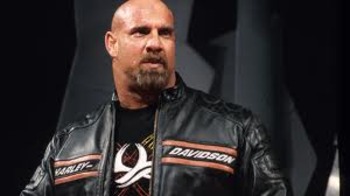 I'll get some grief for this one, but it is honestly true. Goldberg was so dominant in WCW that his short stint in WWE just didn't do enough for fans. Goldberg is so synonymous with the rival WCW that even seeing him in WWE, while it was cool, ended up just being weird. When Goldberg finally was able to debut in WWE, the Invasion storyline was long since over.
In his stint, Goldberg feuded with The Rock in his farewell feud from wrestling on a regular basis. He also squashed Chris Jericho in a feud built upon an unfulfilled one in WCW. He would then begin to chase after the World Heavyweight Championship, modeled after WCW's world title belt. He would win it, but end up losing to Triple H. In his final feud, Goldberg would feud with Brock Lesnar, the WWE champion at the time. Goldberg would cost Lesnar his title before both men had their farewell match against once another at WrestleMania XX.
Keep Reading