The Road to Redemption: Potential Return Fights for Thiago Silva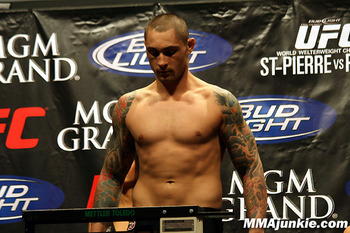 Following a failed drug test at UFC 125 last year, Thiago Silva has been shelved with a suspension for the last year. Luckily for him, January has again come, and his suspension is finished.
With the UFC putting on at least two events per month, Silva has all sorts of opportunities to come back whenever he is ready to fight. There are many fights that Silva can take, but there is much concern that he will suffer from ring rust. Assuming that he is like Rashad Evans and shows that ring rust is just another excuse, the question on everyone's mind is, who will he fight in his comeback?
The light heavyweight division is one of the most competitive divisions in the UFC, and it is obvious that there will be plenty of options for Thiago Silva when he does receive his comeback fight.
Mauricio Rua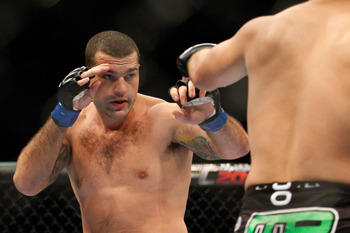 Richard Wolowicz/Getty Images
Since dropping his Light Heavyweight Championship to Jon Jones, Mauricio Rua has decimated an overmatched Forrest Griffin and dropped an epic showdown to Dan Henderson. As of now, Rua does not have an opponent, and with Thiago Silva returning from suspension, it could give both fighters a great challenge.
For one, Rua needs to rebound from his loss against Henderson, and Silva needs to prove that he is a legitimate threat in the Light Heavyweight division since his ban last year. Rua and Silva would very likely be very crowd-pleasing to say the least.
Stephan Bonnar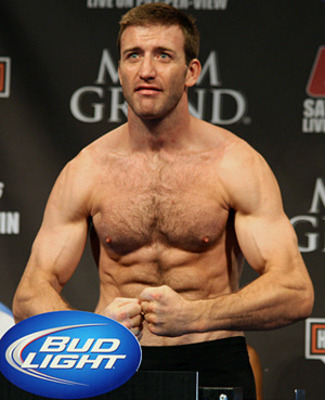 A man who is not afraid to exchange with anybody, Stephan Bonnar is probably coming to the end of a very exciting career as a mixed martial artist. Bonnar, who is on an impressive three-fight win streak over the likes of Krzystof Soszynski, Igor Pokrajac and Kyle Kingsbury, is without an opponent as of right now.
With this win streak and his very close relationship with the UFC brass, Bonnar may be entitled to one of the top dogs in the division. And with a good number of top light heavyweights already with matches lined up, an entertaining fight with Silva makes too much sense not to make.
Loser of Alexander Gustafsson/Antonio Rogerio Nogueira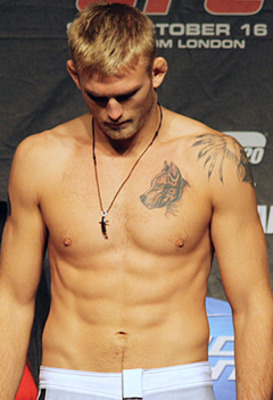 Gustafsson
Alexander Gustafsson and Antonio Rogerio Nogueira will face off in Sweden on April 14 in what seems to be a high-stakes contest. Gustafsson is riding a four-fight win streak, most recently knocking out long-time veteran Vladimir Matyushenko at UFC 141.
On the other hand, Nogueira, a highly-respected veteran, recently snapped a two-fight skid in his dismantling of Tito Ortiz at at UFC 140. The winner of this bout will most likely catapult into top contender talks, while the other will look to rebound and try to restart their climb to the top. Give the loser of the fight to Silva, who will need a somewhat high-profile opponent to gain back his momentum.
Loser of Quinton Jackson/Ryan Bader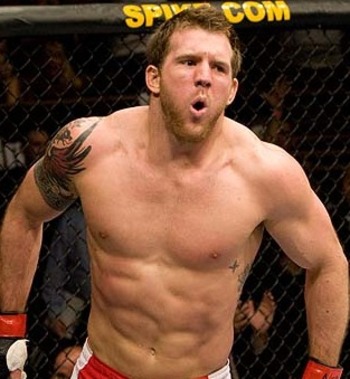 Bader
Quinton Jackson and Ryan Bader are set to meet in Japan at UFC 144 next month. Jackson, who recently dropped a title challenge to Jon Jones, was supposed to meet Thiago Silva at UFC 130 before Silva had to drop out of the fight due to his failed drug test.
Bader, the winner of The Ultimate Fighter 8, broke his two-fight losing streak by recently knocking Jason Brilz out and possibly saving his job in the UFC. Bader is still developing his stand-up skills, as well as submission defense, while Jackson is looking to stay relevant in a division of talented fighters. Whoever should lose this fight would definitely make for a solid opponent for the returning Thiago Silva.
Forrest Griffin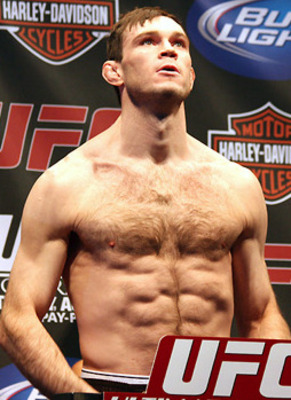 Forrest Griffin, who is admittedly coming towards the end of his career, is currently without an opponent, though many fans are calling for him to throw down with Tito Ortiz for Tito's final UFC fight.
If that fight does not materialize, the crafty former champion could challenge Thiago Silva in an interesting style matchup. Silva and Griffin are both black belts in Brazilian jiu-jitsu. Silva and Griffin also like to stand and bang was well. Pairing these two off has the potential to be a fight of the night on any card and could attract fans if put on national TV, either on FOX or FX.
Ryan Jimmo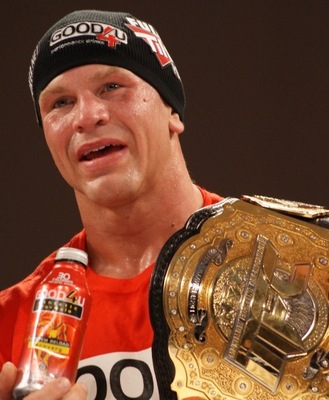 Although many of the fighters that I have listed as potential opponents for Silva are top 15 fighters in the division, it must be remembered that Silva has not fought in the UFC for a year. Ryan Jimmo, who was supposed to debut on the first FX card, had to drop out due to injury. Jimmo is a very good talent and will need a notable fighter to put his 16-fight win streak on the line against.
Silva might need to fight somebody that is not in the higher ranks of the division due to the long layoff. Jimmo is equal parts lower ranks of the division (for now) and highly talented. This could be a nice test for Silva, as well as Jimmo.
Brandon Vera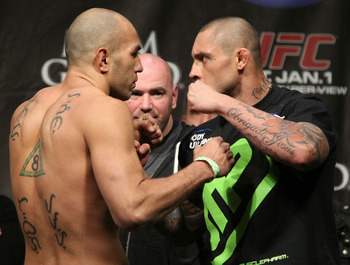 Alas, we come to Brandon Vera, the man who Thiago Silva defeated at UFC 125, only to have the decision overturned due to the failed drug test. Many fans and critics probably do not want to see this fight, as Silva thoroughly destroyed Vera the first time they fought. But in all fairness to Vera, Silva did use some form of performance enhancer that could be cited as to why Silva dominated Vera so easily.
Although it seems Vera's best days are behind him and Thiago Silva is a top fighter in the division, this has all the makings of an intense grudge match. Maybe the road to redemption for Thiago Silva starts with definitively and fairly defeating the man he got caught using banned substances against.
Conclusion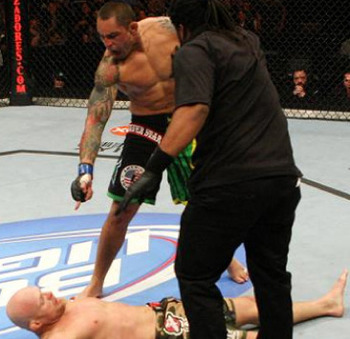 The light heavyweight division of the UFC is so competitive that there are far more fights than the seven fights I just listed to make. Thiago Silva is a savage in the Octagon, but his layoff brings many questions about his current abilities. During his suspension, he could have either become even more ferocious and skilled than he already is, or the suspension could have diminished some of his skills and made him rusty.
Either has yet to be seen, but one thing that is certain is that Thiago Silva's return will definitely come with fireworks and more crazy antics, as seen when Silva knocked Keith Jardine into la-la land at UFC 102.
Keep Reading