Super Bowl 2012: 10 Players Who Will Be Key in Giants-Patriots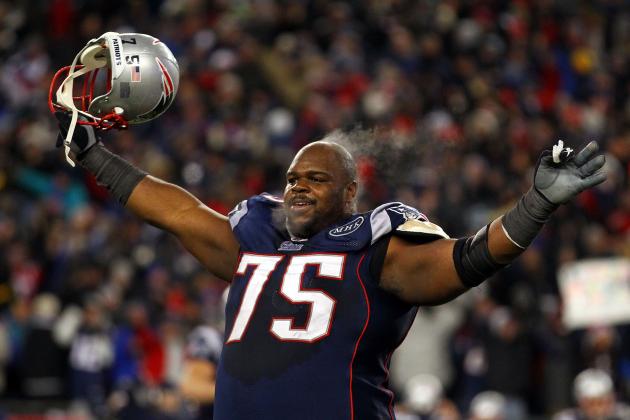 Al Bello/Getty Images

The hype makes the game, but the players decide it.
That's how Super Bowls work.
So while the media whips into a frenzy over rematch implications and legacy talk in this showdown between the New York Giants and New England Patriots, remember—this isn't a computer-generated rematch of the 2007 title game, and the fate of this game rests largely on men who had nothing to do with the first installment of this series.
Here are their names (with some explanation, analysis and other rambling thrown in for good measure).
Begin Slideshow

»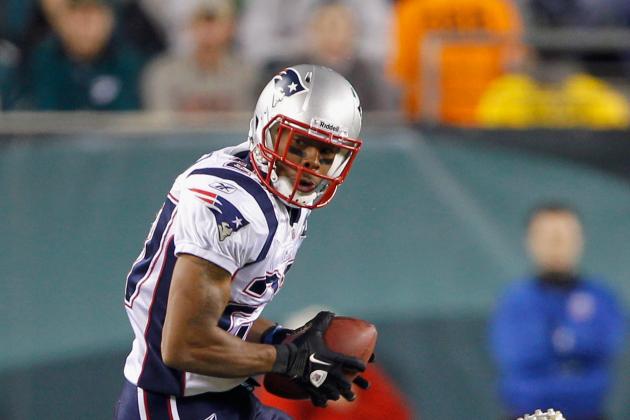 Rich Schultz/Getty Images

The New York Giants' passing offense doesn't rely on an A-1 star receiver to make it go.
This is a next-up, find-the-open-man kind of attack, and quarterback Eli Manning won't force the game into a top receiver's hands if his opponent decides to take that player away (at least not in the post-Plaxico Burress era).
The Giants will rely instead on their pass-catching depth to test the oft-exposed underbelly of New England's pass coverage.
That takes the pressure off Kyle Arrington and Devin McCourty and places it squarely on the likes of Antwaun Molden.
Or if it isn't Molden, perhaps it's do-everything Julian Edelman, or maybe it's Sterling Moore lined up in the slot—Molden is simply the figurehead for this line of analysis.
Manning attempted 39 passes when these teams met in November, and he figures to wing it plenty two Sundays from now. That puts Molden and company in the crosshairs.
For New England to get stops, the secondary must respond.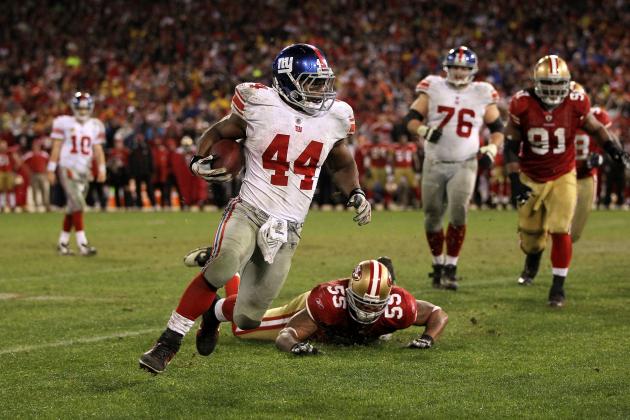 Jamie Squire/Getty Images

If the Giants do anything on the ground against New England, it's going to be Ahmad Bradshaw leading the charge.
After coming up short yet again in a big spot last week, Brandon Jacobs projects as a wallflower two Sundays from now.
That leaves Bradshaw in a spotlight role, the last refuge for a floundering Giants run game.
He didn't play in the first go-round against New England, so there's little knowing how New York might use him.
That plays to the Giants' advantage and gives them a great opportunity to build a package of plays around Bradshaw's strength without tipping too much to New England's defense.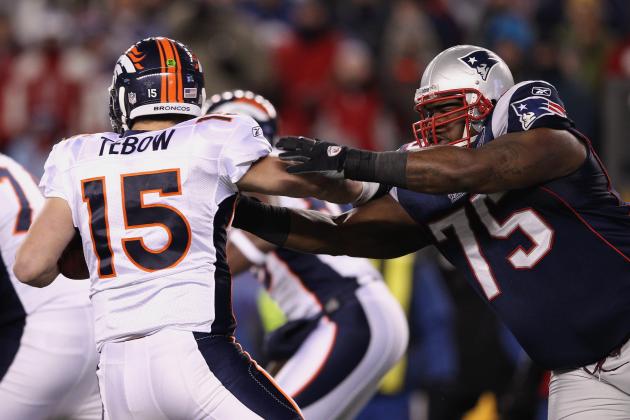 Elsa/Getty Images

Don't let two nice performances against low-grade offenses fool you—the New England Patriots don't have a good defense.
But when they're competitive, it's usually Vince Wilfork leading the charge.
He can collapse the pocket, swallow the run game and command extra attention from the offensive line.
His stretches of dominance—evident in both of New England's playoff wins—mean more to the Patriots defense than any other single player's contributions.
New England needs the big bully to make Eli Manning uncomfortable in the pocket and force the Giants quarterback into hasty decisions. Do that, and the Patriots can keep New York on its heels.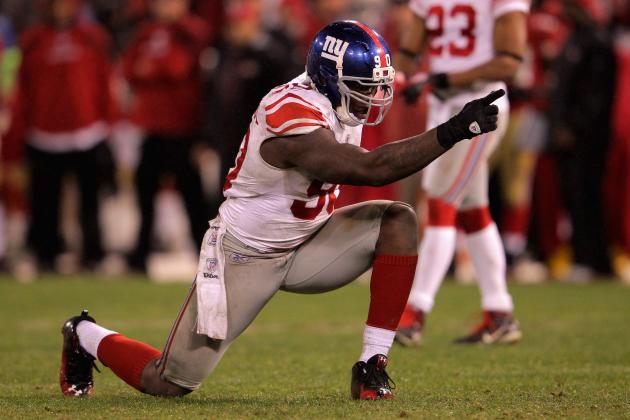 Doug Pensinger/Getty Images

It goes back to basics with this Giants defense.
Their success rushing the passer dictates their success as a defense, and they'll rely on Jason Pierre-Paul, Osi Umenyiora and Justin Tuck to keep Tom Brady under wraps.
This year, Pierre-Paul has emerged as the leader of that group.
That means a white-hot focus on whether he can get Tom Brady to release the ball early or, even better, take the Pro Bowl quarterback to the ground.
When these teams played in November, Pierre-Paul registered one quarterback hit, one sack and one tackle for loss.
At minimum, they need a repeat performance from JPP in order to limit the damage done on New England's possessions.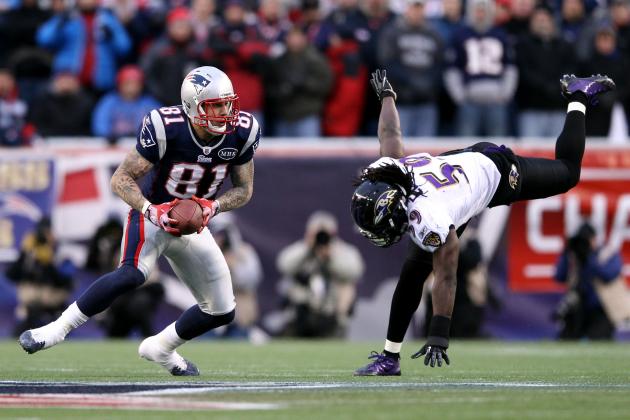 Elsa/Getty Images

You could put Rob Gronkowski here and I wouldn't quibble.
It's clear how important both tight ends have become to this offense.
I want to shine the spotlight on Aaron Hernandez because he's become the wrinkle-du-jour in New England's ever-changing offense.
His carries out of the backfield have grown frequent enough that he's now positioned to either play X-factor or decoy in the Super Bowl.
That's Bill Belichick's call, and the hoodie loves when he has the opponent guessing.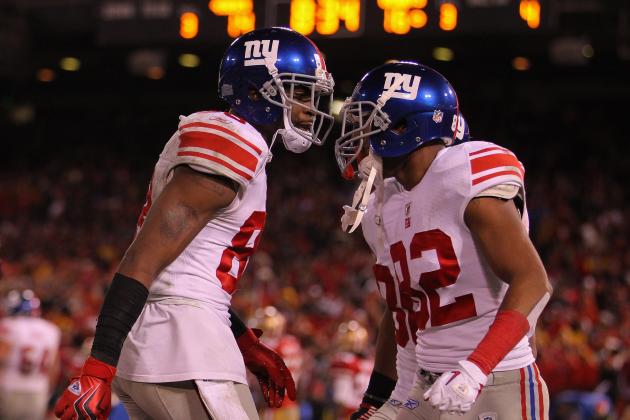 Doug Pensinger/Getty Images

Everything about this game sets up well for Mario Manningham.
We all know about the Patriots' struggles against the pass this year (31st in the NFL in yards allowed), and the Giants figure to throw plenty in this contest.
Even better for Manningham, he'll get less attention from that suspect unit than Victor Cruz and Hakeem Nicks will merit.
So far, that formula has sprung Manningham to touchdown catches in each of New York's postseason games.
There should be openings aplenty near the goal line for Manningham in this contest, and his play can open things up for the rest of the receiving corps.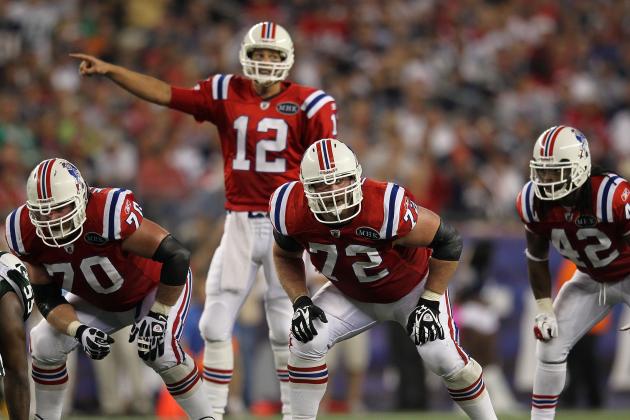 Jim Rogash/Getty Images

The New York Giants defense makes no effort to disguise their plan of attack: rush four, apply pressure, put everyone else in coverage.
It's that simple for the G-Men, just as it was in 2007.
The onus falls on left tackle Matt Light to keep Giants pass-rushers like Jason Pierre-Paul and Osi Umenyiora at bay. If Light can keep Brady clean, the offense should move.
If Light fails, offensive coordinator Bill O'Brien will need to run draw plays, screens and quick slants to keep Brady upright.
Nothing wrong with those play calls, but New England wants every inch of their playbook open in this matchup.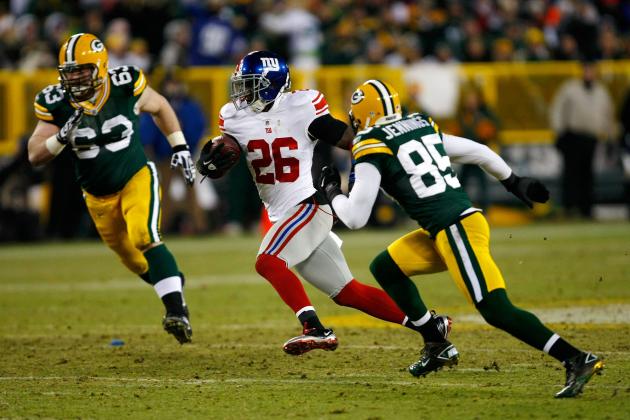 Scott Boehm/Getty Images

Intermediate passing routes are the base plays of the New England offense, and no one is better at completing them than Tom Brady.
The way most teams use a run or a screen to pace their offense, Brady uses five-yard outs and eight-yard curls.
It helps that he chemistry he's developed with slot receiver Wes Welker is second to none among QB-WR connections.
Stopping the pair isn't easy, and that will be Antrel Rolle's primary task come Super Bowl Sunday.
Rolle's focus shifted from primary free safety duties to more nickelback-style slot coverage as the Giants' season evolved.
Now he's entrenched in that role and up against the toughest assignment of his career.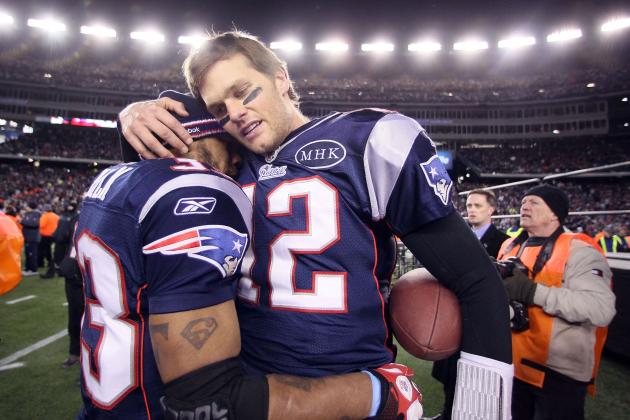 Elsa/Getty Images

Thirteen-year veteran Kevin Faulk has 91 yards from scrimmage this year.
He's unlikely to play a snap in Super Bowl XLVI, much less touch the ball.
If you're wondering why Kevin Faulk will have his pads on and his name announced in the biggest game of the year, watch this video.
In the interview with NESN's Dara McIntosh, Faulk unwittingly rationalizes his presence on the team through an anecdote. He tells McIntosh about how he, a player, calmed the nerves of a wide-eyed coach during the waning moments of Sunday's AFC Championship game.
That's why you keep Kevin Faulk around—he's been there before, and the bigger the game, the more you need that kind of veteran wisdom.
I know it sounds cliche and overstated—and I swear I usually keep my focus between the lines—but there's something in that Faulk interview that struck a chord.
Kevin Faulk matters more in this game than he has in the last three years.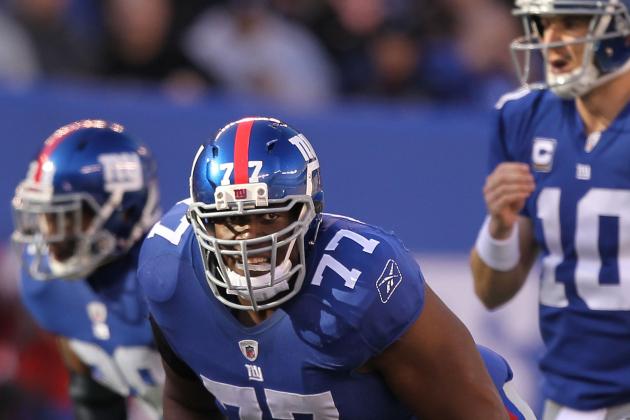 Al Bello/Getty Images

This slide could just as well go to any member of the Giants interior offensive line, because they'll all at some point or another have to help block Patriot tour-de-force Vince Wilfork.
Boothe deserves special mention for a couple of reasons.
First, at left guard, he'll likely see the most snaps against Wilfork.
Second, if David Baas runs into injury trouble like he did in the San Francisco game, Boothe has backup duties.
Boothe has struggled with the quarterback-center exchange during limited time, and if he's called into duty, he's a player worth watching.
Recall how Maurkice Pouncey's absence hurt the Pittsburgh Steelers in each of their last two playoff games. Losing Baas could have a similar effect if Boothe isn't a capable fill-in.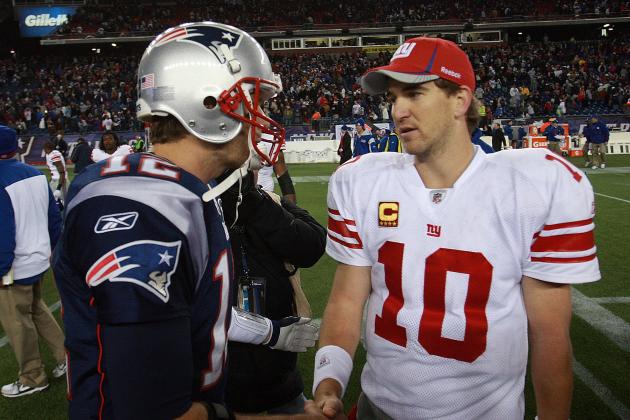 Jim Rogash/Getty Images

A typical NFL quarterback calls the plays, accounts for most of the yards gained and dictates the on-field action through his decision-making—so, yeah, he's important.
This game features two of the best, and it'd be a waste of space to explain why Eli Manning and Tom Brady have a great deal to do with the outcome of this game.
Just note, the guys holding the football for 75 percent of the elapsed time are important guys.