San Francisco Giants: 8 Things They're Saving Their Money For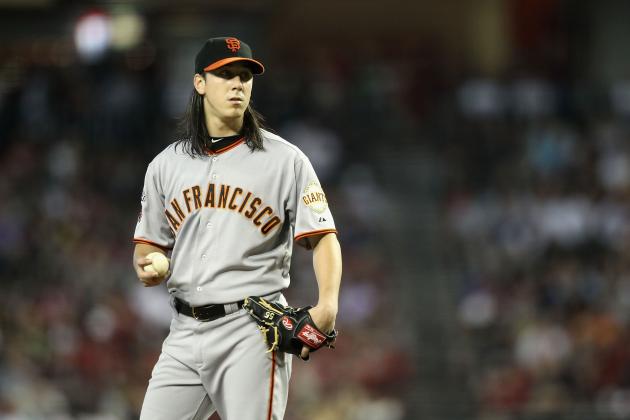 Christian Petersen/Getty Images

The San Francisco Giants are headed towards some big spending. Within the next couple years they will be spending tens of millions of dollars on two pitchers alone, plus tons more as their star players reach arbitration and, later, free agency.
The Giants will have some sense of relief once dead weight is lifted off the books, including the money still owed to Barry Zito and Aaron Rowand. Until then, San Francisco will have to tread carefully and continue to save as much as they can. They're going to really need it later.
Begin Slideshow

»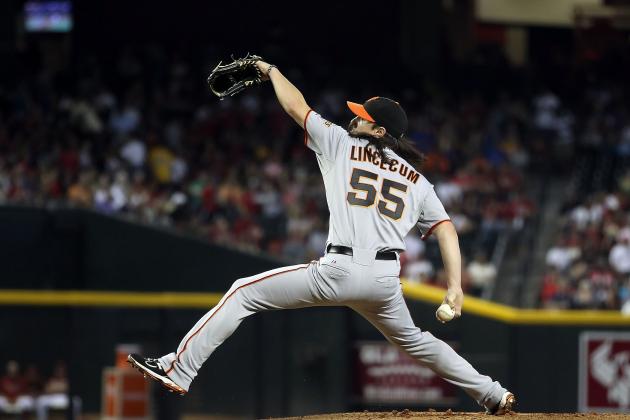 Christian Petersen/Getty Images

We are not yet sure what the length of Tim Lincecum's next contract will be. The San Francisco Giants' organization offered a five-year deal worth at least $100 million, but Lincecum's camp turned it down.
The Giants ace is looking for either a longer deal—seven or eight years—or a two-year deal. No matter when a contract is reached, Lincecum is not going to come cheap.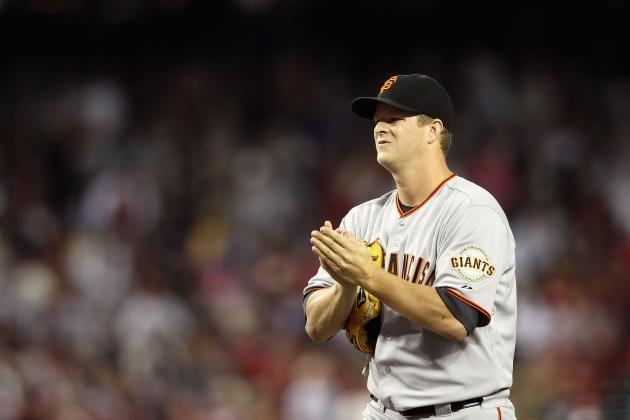 Christian Petersen/Getty Images

Matt Cain will be a free agent after this season. After his contract is finished, it is basically certain that there will be several teams offering Cain big money to play on a team with an actual offense.
It's been said that Cain wants to stay in San Francisco, but the Giants will still need to be able to make an offer that can match up to the rest. They also must get some more bats in their lineup to make staying at AT&T Park all the more attractive.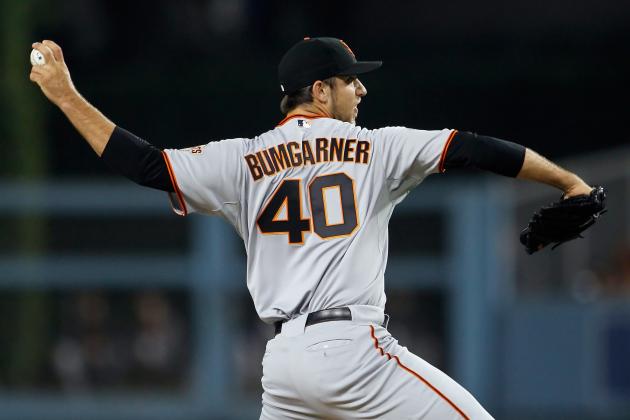 Jeff Gross/Getty Images

For now the Giants are focusing on their top two pitchers. Regardless, Madison Bumgarner must be kept in mind. The lefty will be arbitration eligible in 2014 and his numbers so far have been great.
The Giants have done well with developing their pitching staff and Bumgarner is a prime example of their efforts. If he keeps up his skill through the next couple of years he will be looking at quite the paycheck come arbitration time.
There is a good chance the Giants will extend Bumgarner's contract before that becomes an issue. San Francisco needs to have enough left on the books to be able to agree to the hefty amount Bumgarner is about to earn.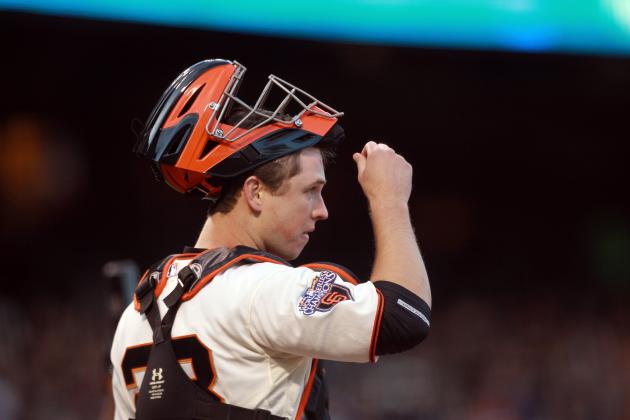 Ezra Shaw/Getty Images

It will be interesting to see how Buster Posey comes back after losing almost a full season of playing time. He still wants to catch but it will not matter whether he's behind the plate or at first base if he can come back as strong as he was last May.
The Giants have two more seasons before Posey is up for arbitration. If he gets back to his Rookie of the Year numbers, he's going to be looking at quite a big amount in arbitration.
Christian Petersen/Getty Images

Pablo Sandoval is one of the lower priorities for the Giants now that they have him locked up in a three-year deal. Still, Sandoval is coming off a successful 2011 campaign and should keep improving if he stays with his workout regimen.
The Giants could be getting a good deal right now but Sandoval might be extremely expensive in a couple years.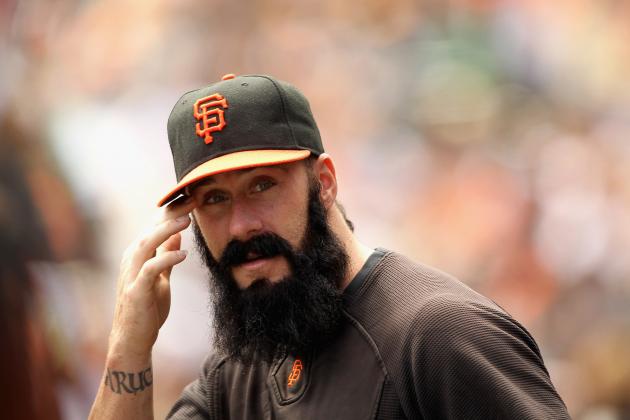 Ezra Shaw/Getty Images

Brian Wilson is an interesting case. He will be arbitration eligible next season and his contract could be pretty expensive. His injury history isn't too reassuring and the Giants have Heath Hembree coming up the ranks.
Still, he's a great pitcher when healthy and is a huge part of the Giants' organization. If the Giants want to hang on to him, they'll have to plan to afford both him and a potential backup.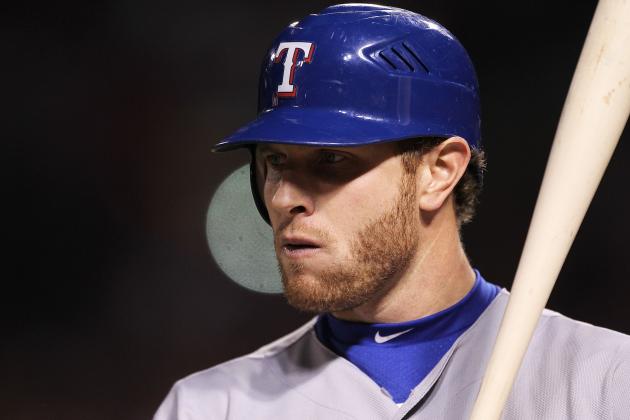 Ezra Shaw/Getty Images
Josh Hamilton is just one of the many potential free agent hitters in 2013.
It has to happen. It has to. At some point the Giants will need to sign a hitter that will make a huge impact in the lineup.
There's a good chance that won't come cheap. The team needs offense to be able to keep both Tim Lincecum and Matt Cain.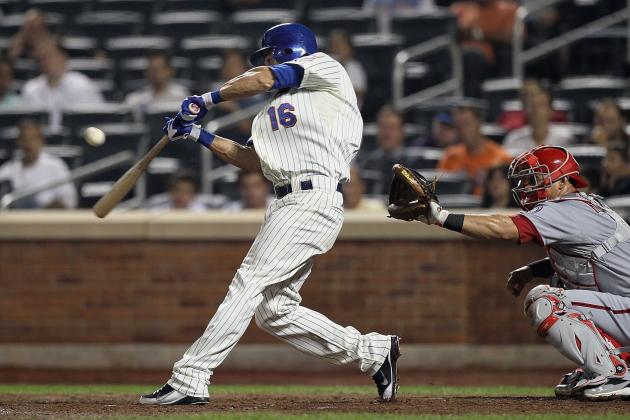 Jim McIsaac/Getty Images
Angel Pagan could end up being the answer for the Giants. If not he will be in a solid class of free agent center fielders.
The Giants got Melky Cabrera and Angel Pagan through trades this offseason, but we have yet to see how they will do at AT&T Park. They will both be free agents after this season and San Francisco will once again have to look for a center fielder.
The 2013 free-agent class is set to have several talented options in the outfield so the Giants should probably take advantage of that.
Ally Williams is a B/R MLB Featured Columnist and Video Contributor. To contact, leave a note below or follow Ally on Twitter.