MMA's Best Fighters from 2011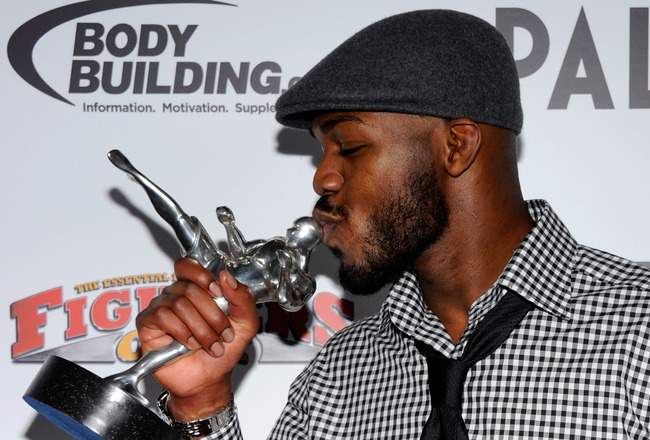 Ethan Miller/Getty Images
2011. Like every year that preceded it, the world of mixed martial arts just grew and captivated us more. A lot of fighters went from OK to good, and a few went from good to great.
Before we go too far into 2012, let's look back at the year that was and and recognize the fighters that gave us a show (no particular order).


Jon Jones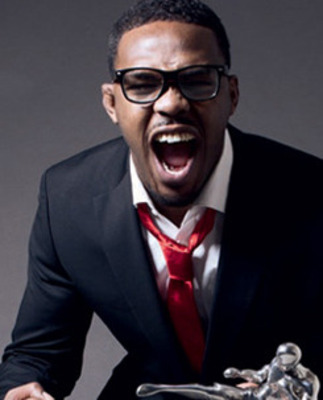 I know I said no particular order, but this one is obvious. Jon Jones started the year as a prospect and ended the year as one of the best pound-for-pound fighters in the world.
Jones started off the year by smashing fellow prospect Ryan Bader and earning a title shot versus Mauricio "Shogun" Rua because of the "unfortunate" injury to then-teammate Rashad Evans. He then proceeded to make Rua look like a beginner and followed that up by beating two former light heavyweight champions with ease.
He's never been tested and looks like his title run has no end in sight. Hands down, he is the fighter of the year. Perhaps he's had the best year in MMA history.
Anderson Silva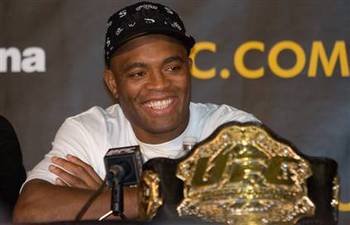 Maybe we're just spoiled by his greatness, but Anderson Silva delivered another undefeated year. Injuries appear to have people whispering retirement, but the consensus pound-for-pound champ finished two top opponents in impressive fashion.
Silva destroyed Yushin Okami, but his trademark win was against his nemesis, Vitor Belfort. The front kick destroyed any thoughts that Silva had an equal in the striking department and sent Belfort to the back of the title shot line.
From this point forward, it appears the only fight in his division that interests everyone is the rematch with Chael Sonnen. If Sonnen gets past Bisping, as most expect he'll do, we will get the biggest grudge match in MMA history.
Frankie Edgar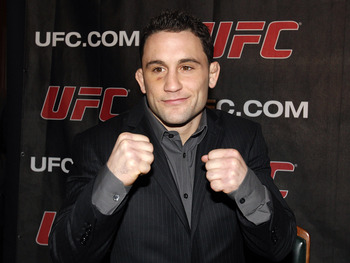 Michael Cohen/Getty Images
Sure, Frankie Edgar only fought one person this year, but both fights were epic.
Frankie, aka "Rocky" Edgar, may be the pound-for-pound champion in the heart category. In both fights, Gray Maynard had Edgar hurt and just couldn't put him away. Frankie embodies the heart of a champion.
The first fight ended in a draw, but the second fight saw Edgar use his superior boxing skills to end Maynard's night early.
Frankie will be tested early in 2012 in his fight against Benson Henderson, but if he displays the heart he had last year, he'll always have a chance.
Dominick Cruz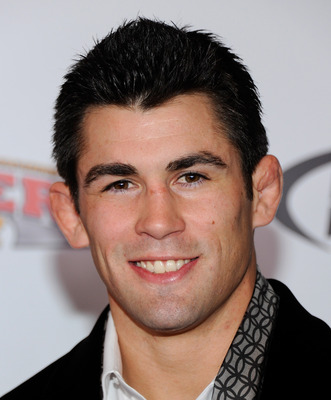 Ethan Miller/Getty Images
Sure he's had only two fights, but Dominick Cruz has entrenched himself atop the bantamweight division. He's getting very close to clearing out the division, but like Frankie Edgar, he faces a stiff competitor as the year begins: Urijah Faber.
Cruz actually started 2011 by beating Faber in a five-round war of egos. The fight was very close, but Cruz pulled out the decision and went on to do the same against Demetrious Johnson later on in the year.
Cruz brings a 10-fight win streak into the rubber match with Faber, and he hopes to be on this list next year.
Jose Aldo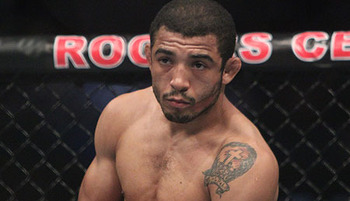 The way Jose Aldo started the year had a lot of people concerned. Sure, he defeated Mark Hominick by decision in his fight fight of the year. However, he looked lethargic and slow at the end of the fight, so many thought that he may have an endurance/conditioning issue.
Jose promptly went out and out-worked Kenny Florian to a decision to put an uptick on 2011 for the featherweight champion. 2011 was status quo for the champion, with no real fireworks. However, if his knockout victory versus Chad Mendes was any indication, 2012 will be a banner year for the champ.
Junior Dos Santos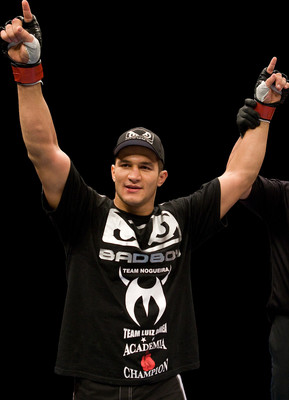 Junior Dos Santos went from contender to champion in impressive fashion in 2011. If Jon Jones' rise wasn't as meteoric, perhaps we would be talking about Dos Santos as a possible Fighter of the Year candidate.
Dos Santos continued his unbeaten streak all the way to the belt, and frankly, wasn't ever tested during the ride.
2012 will be a test for Dos Santos as he looks to recover from injury and fight against Alistair Overeem, who may be superior in the striking game. Will we finally see "Cigano" get tested?
Dan Henderson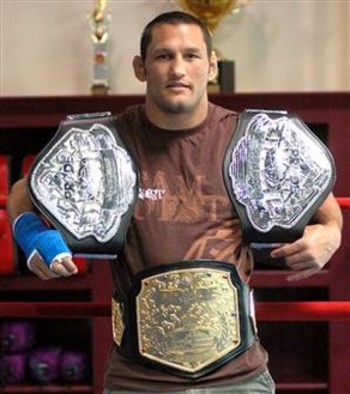 Dan Henderson is another fighter that just missed the cut of the fighter of the year race. Henderson won the Strikeforce Light Heavyweight belt, beat a legend in Fedor Emelianenko and won one of the most spectacular fights in MMA history.
Henderson is trying to regain his footing in Strikeforce after failing in his attempt at the Middleweight belt, and ended the year by being one fight away from the UFC belt that has eluded him for all these years.
There's no doubt that Henderson is nearing the end of his storied career at age 41, but he still has the power and athleticism to compete for a belt in 2012.
Benson Henderson
Benson Henderson ended 2010 losing his belt, along with being victimized by "the kick heard around the world" by Anthony Pettis as Pettis carried the WEC lightweight belt into the merger with the UFC.
Henderson never doubted himself or his ability as he worked his way through each competitor to finish 2011 as the No. 1 contender for the UFC lightweight belt. Henderson's improved stand-up, slippery jiu-jistu and ridiculous cardio will make things tough for the undersized champion, Frankie Edgar, as he looks to defend his belt against somebody other than Gray Maynard.
Nick Diaz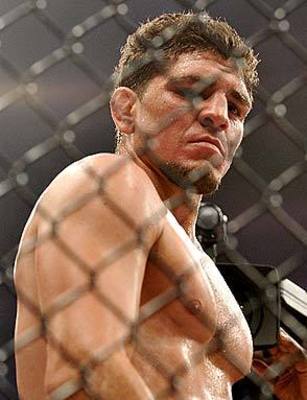 Nick Diaz didn't make any friends in 2011, but that's not what Nick Diaz is about; he just wants to fight. Forget the media, forget the fans; he just wants to beat up the guy across from him. Call the Diaz brothers disrespectful if you want, but you can't deny the fact that they bring it every time the cage door opens.
Diaz began the year with the defense of his Strikeforce Welterweight belt. It seemed he had a title run that would never end; then, the UFC acquisition of Strikeforce made things a little different. So the matchmakers felt it appropriate to pit champion vs champion, Georges St. Pierre vs Nick Diaz, for the undisputed championship. It was not to be, as Diaz disrespected the media obligations and made the man you don't make mad, mad.
Diaz was paired with UFC legend BJ Penn and promptly dismantled the "Prodigy" and ended his career. With the win, he placed himself back in contention for a title, but this time, it's an interim title fight against fellow former WEC Champion Carlos Condit.
2012 will be very interesting for the older Diaz brother. Very interesting.
Michael Bisping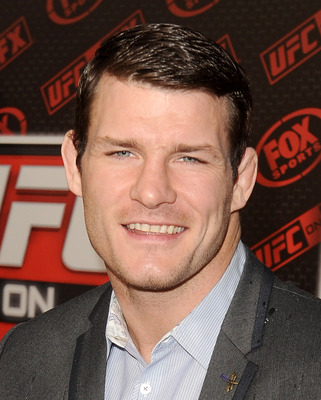 Jason Merritt/Getty Images
Like it or not, Michael Bisping has proven he belongs in the hunt for a title.
Bisping may not be the most liked by American fans, but there's no denying his talent. Bisping finished both his opponents in 2011, and through a little luck, he fights Chael Sonnen this weekend for the right to face the unbeatable Anderson Silva for the Middleweight belt.
Most don't give Bisping a chance, but you have to give Bisping a puncher's chance against the formidable wrestler. However, no matter what happens, you have to give a tip of the cap for the way he destroyed Jorge Rivera,and made Jason Miller look like he was in the wrong organization.
He'll need a little luck on Saturday, but he's always game.
Alistair Overeem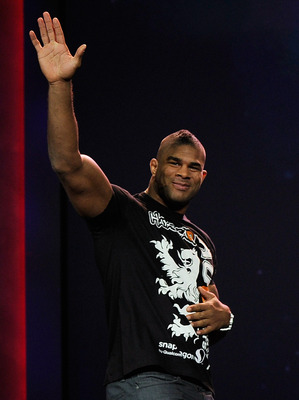 Kevork Djansezian/Getty Images
Like Nick Diaz, Alistair Overeem started the year as a Strikeforce Champion. However, his journey to the UFC was a little different.
Golden Glory, Overeem's management, had issues with Strikeforce and subsequently had issues with Zuffa. This caused Overeem to be displaced after his fight during the Heavyweight Grand Prix against Fabricio Werdum. Through lots of patience and effort, Overeem was able to rectify the situation, and by the close of the year, found himself in the UFC facing the UFC's biggest star, Brock Lesnar.
Overeem made quick work of the former champion, sending him to retirement and placing himself as the No. 1 contender for the UFC Heavyweight belt.
It will be interesting to see his fabled stand-up against the precise boxing skills of champion Junior Dos Santos.
Donald Cerrone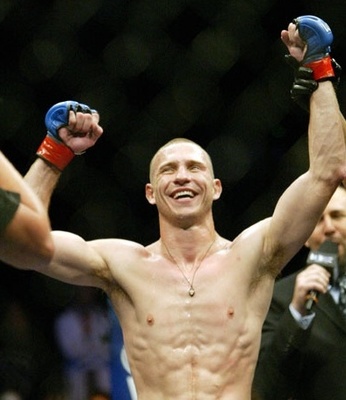 Donald Cerrone may have closed the year out with a loss, but he still had a year to be proud of. Going 4-1 in one calender year is quite impressive for anyone, and had he won the last fight, he may be next in line for a title shot. But maybe five is too much, as he did look sluggish in his fight with Nate Diaz.
That aside, not only did Cerrone win four fights in 2011, but he won four fight bonuses. That's going to buy a lot of cowboy hats. He also solidified himself as a true lightweight title contender in the near future as well as a true company man. Whatever the UFC asks of him, consider it done. Boys and girls, that's how you get job security.
Cerrone may take a little time off, but look for him to bounce back from his loss and restart his climb toward a shot at the belt that eludes him.
Nate Diaz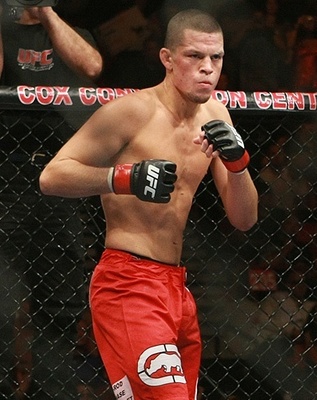 This one may be a little controversial, but you have to look at where the roller-coaster ride ended for Nate Diaz. If you look solely at Diaz's record of 2-2, you would say he had a break-even year, but Nate finally found his home in the lightweight division after jumping back and forth from welterweight back to lightweight.
Not only did he win his fights, but he dominated. He destroyed former Pride FC Champion Takanori Gomi, then defeated the aforementioned top contender, Donald Cerrone, in the best performance of his career to date.
If Diaz continues this dominance, it's not out of the question to have Diaz brothers as fellow UFC Champions.
Hector Lombard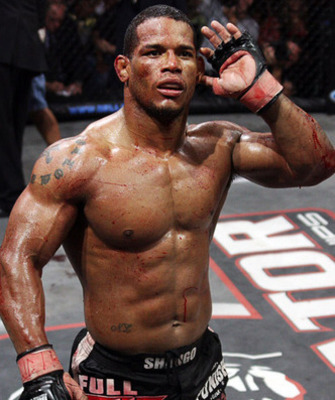 Stepping away from the UFC for a moment, Hector Lombard continued his dominance of everyone not on a UFC roster in 2011. Which poses the question: Why is he not in the UFC?
It's hard to gauge Lombard because we know that his competition isn't on the level of UFC fighters, so we don't really know how well he would fare. However, what we do know is that he fought four times, and none of them reached a decision.
Lombard continues to prove that nobody that doesn't have "UFC" on the back of their gloves provide a sliver of a challenge against him. As long as he stays outside of Dana White's reach, he'll stay unbeatable.
Shinya Aoki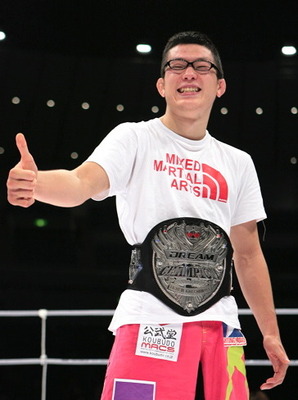 Another UFC outsider, Shinya Aoki had a pretty impressive year in 2011 also. I'm sure the argument is, "who did he fight?"
The answer is simple; he fought the person across the ring from him.
It's not his fault that his competition isn't on par with his talent, but if he truly wants to see how good he is, he has to make the jump to the UFC. Until he makes his way to the UFC, we don't really know how good he really is.
If we're lucky and he does make it to the UFC, they will be getting a guy who is as dangerous on the ground as Hector Lombard is on his feet. Of his four wins in 2011, three of them were neck cranks. How often do you see that?
Alexander Gustafsson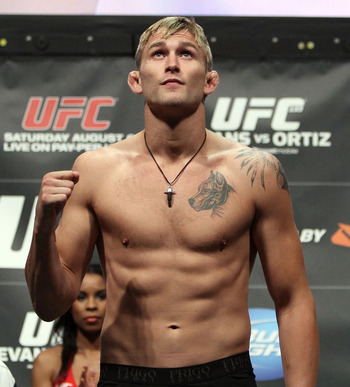 Alexander Gustaffson had a great year for a prospect and propelled himself in the top 10 rankings among light heavyweights.
Going undefeated with three straight finishes in his three wins, Gustaffson has found himself labeled as the the next prodigy prospect. Coming into his own at the age of 25 has many thinking that he could be the man to challenge Jon Jones for division supremacy.
Whether that happens or not, he still had a fantastic year that should propel him forward in 2012 as he tries to gain contender status.
Dustin Poirier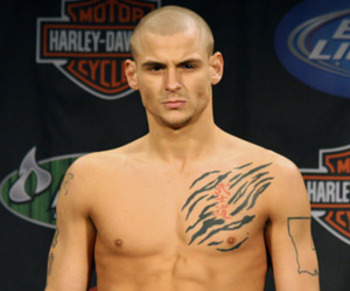 Dustin Poirier introduced himself to the UFC in fantastic fashion. Poirier stepped in for an injured Jose Aldo to face No. 1 contender Josh Grispi. Poirier was supposed to be more of a stay busy fight for Grispi, but it turned out that Poirier didn't see it that way, as he dominated Grispi to the tune of a decision victory.
Poirier didn't in turn get Grispi's title shot, but he did pocket a few victories that should propel to a fight against a top-10 fighter. 2012 will allow us to see whether Poirier is for real or just another gatekeeper.
Michael McDonald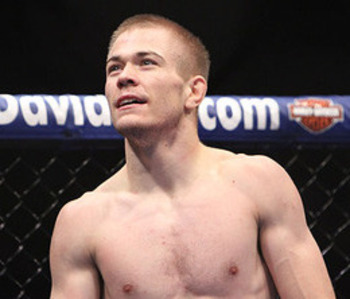 Michael McDonald's 2011 opened some eyes, as he got three wins and collected two bonus checks in the process. Many have him tabbed as the next up-and-comer in the bantamweight division.
The former Tachi Palace Bantamweight champion has put the division on notice with his knockout of the night victory over Alex Soto that he is a contender for the belt in the near future. He has knockout power and pretty solid submission skills to round out his game
He faces a stiff test to start 2012 as he welcomes former WEC Champion Miguel Angel Torres back to the octagon. We'll see how good he really is.
Rory MacDonald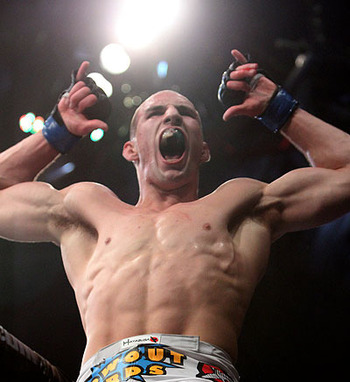 From one McDonald to another MacDonald, Rory MacDonald made waves in the welterweight division in 2011. He helped Nate Diaz decide that the welterweight division wasn't for him, and he ended Mike Pyle's night very early at UFC 133.
Rory is another guy that will take a step up in competition because of the 2011 that he had. It's hard to say how high the level of competition will be by the end of 2012, but rest assure that he will be tested.
His first test is against the explosive Che Mills at UFC 145. Fireworks for sure when these two clash.
Johny Hendricks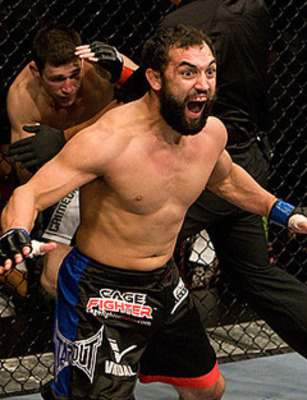 Whether you want to call him "Big Rig" or "the Answer," Johny Hendricks has put the welterweight division on notice with his explosive 2011 performances.
Hendricks started the year rebounding from a loss to Rick Story, who, at the time, was supposed to be the next big thing. However, after his destruction of TJ Waldburger and win over Mike Pierce, the arrow started to point Hendricks' way.
Then, it happened. Johny Hendricks was matched up with lay-and-pray technician, Jon Fitch, and blasted through him in 12 seconds. Hence the name "the Answer" for answering the question of what to do with Jon Fitch in the welterweight division.
Hendricks has entrenched himself in the upper echelon of welterweights and will look to move toward a title shot in 2012.
Jake Ellenberger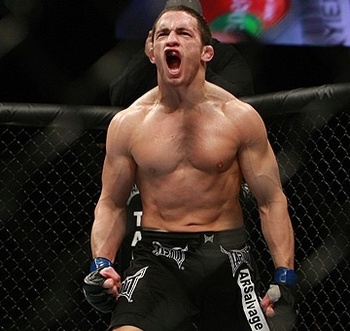 Like Hendricks, Jake Ellenberger put the welterweight division on notice with a devastating knockout of former No. 1 contender.
Ellenberger beat two formidable opponents to start the year in Carlos Eduardo Rocha and Sean Pierson, but he took a serious step up when he agreed to square off against former Strikeforce king Jake Shields.
Ellenberger met the challenge and smashed it. He demolished Shields in just 53 seconds to move himself up the welterweight ladder.
2012 will be interesting to see where Hendricks and Ellenberger stack up and who they knock off.
Edson Barboza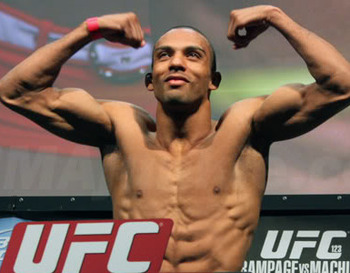 Edson Barboza had a solid 2011. Sure, it didn't have a knockout, but we learned that Barboza can grind out victories instead of being a flashy knockout artist.
He fought two tough opponents in Anthony Njokuani and Ross Pearson. Both fights went the distance, with him coming out on top. Both fights also received fight of the night. In 2011, he learned to win in different ways, which doesn't bode well for the rest of the division
2012 may be even better. Nothing starts your year better than a spinning-wheel kick knockout, the likes of which have never been seen in the UFC and may be Knockout of the Year when it's all said and done.
Plus, keep in mind, he's still undefeated.
Frank Mir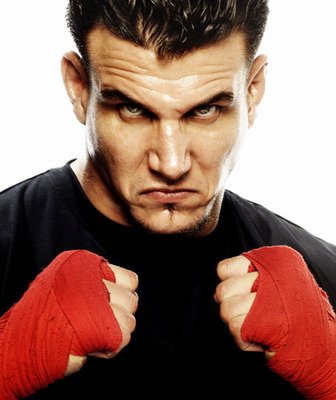 Frank Mir just won't go away. Just when you think his career is on a decline, he has another solid year.
Former UFC Heavyweight Champion Frank Mir had just two fights in 2011, but they were both memorable. In the first versus Roy Nelson, Mir showed his ever-evolving all-around game by using his Judo background along with wrestling and Muay Thai striking. He out-classed Nelson to a decision victory.
His last fight of the year was the most memorable. Mir wanted to show that his first victory versus Antonio Rodrigo Nogueira was no fluke, so he decided to break Nogueira's arm off and take it home as a trophy. What many call the "submission of the century" moved Mir back into the upper crust of the heavyweight division.
If he keeps having positive results in the octagon, his chance at getting a title shot look good in 2012.
Mark Munoz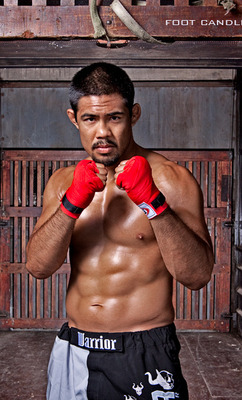 Mark Munoz began the year trying to find his footing in the middleweight division. He had a respectable record, but it was hard to sense where he fit in the division.
After he smashed C.B. Dollaway in 54 seconds and then took care of former title contender Demian Maia, we began to see the true potential of the "Filipino Wrecking Machine." Some thought Chris Leben would be the ceiling for Munoz, but he beat the juiced-up brawler to earn a right to fight for a title shot.
That's a huge leap in one year, but he suffered an injury that will put him on the sidelines for a moment. He'll be back in 2012 vying for the title shot that slipped away.
Chan Sung Jung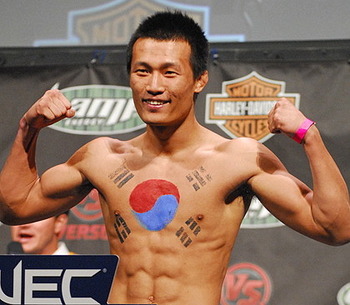 The "Korean Zombie" or the "Twister." Whatever you want to call Chan Sung Jung, remember to call him a winner.
Jung began the year coming off back-to-back losses leaving the WEC. Most expected him to stay at the bottom of the division or possibly be out of the organization. Jung had other ideas.
Jung started his 2011 campaign by getting revenge against Leonard Garcia with the first and only twister submission in UFC history. Then, he followed that victory with a seven-second knockout of former title contender Mark Hominick in Hominick's backyard, in Canada.
Jung has secured his place in the organization and will face a step up in competition in 2012.
Keep Reading