WWE Royal Rumble 2012: Predicting the 30 Competitors in the Royal Rumble Match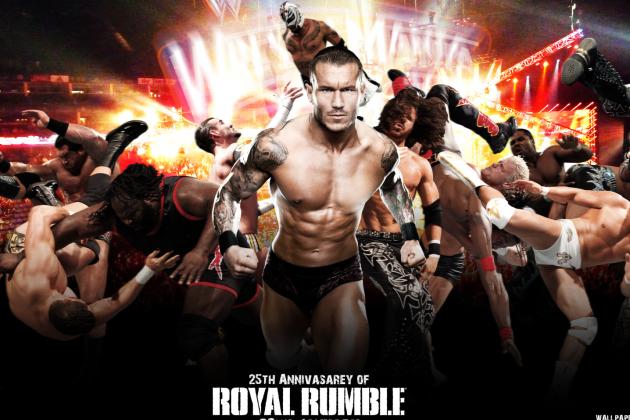 Image Courtesy of: i-am-71.deviantart.com
With the Royal Rumble only days away, we are in for a huge event.
Most notable will be the namesake match, which always promises to be a great contest.
What makes it so great?
It has thrills, intrigue, unpredictability, and it makes the first move on the Road to WrestleMania.
Over the years, many legends have been created and bolstered by this match.
This year, one more hopeful plans to etch his name into that great list of superstars with a chance to fight for a title at WrestleMania.
But who will be in the match?
We know some who have been confirmed, but who will fill out the rest of the roster of stars?
Following is my prediction for who will make up the 30-man match.
Begin Slideshow

»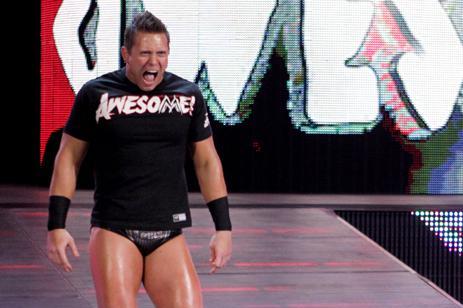 Image Courtesy of: wwe.com
We know he is in, and we know his spot.
Number one.
The Miz is looking to stay relevant in the upper mid-card scene, and he will have to start here with a big performance.
We all know that Miz says he's awesome, but will he prove it?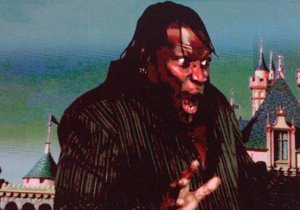 Image Courtesy of: sabrinabrand.skyrock.com
R-Truth is another star confirmed for the event.
While he is a long shot, he is an upper mid-card star on his way up in the WWE.
Will that translate to a great showing?
Or will he get got early?
I see the Miz and R-Truth feud exploding here, but it will be interesting to see where that leads both stars.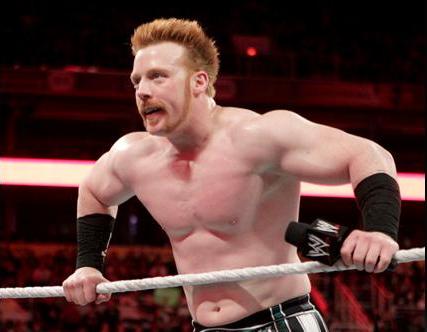 Image Courtesy of: wwe.com
Sheamus is a serious dark horse to win this match.
There is no way he is missing out.
Watch for a great showing by the Great White, who will more than likely eliminate the most stars in the contest.
Whether that leads to a victory remains to be seen.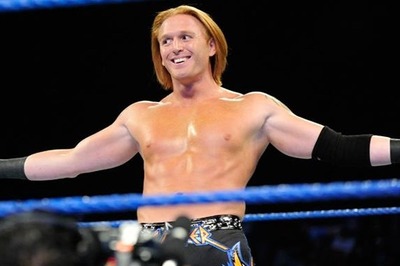 Image Courtesy of: wwecuador.blogspot.com
Oh, Heath Slater.
He's confirmed for the match, but...
Other than one person I know, I don't think anybody gives him a remote chance.
Poor guy, he tries.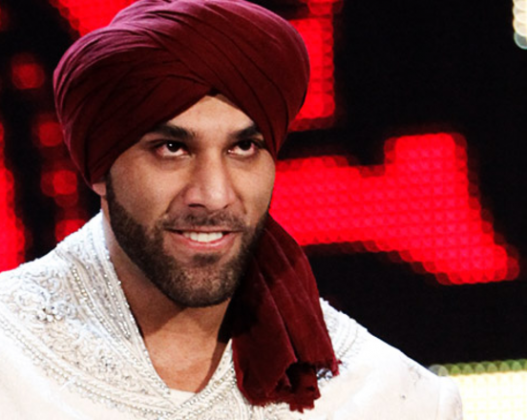 Image Courtesy of: wwe.com
Another confirmed star who will in no way, shape or form end up winning.
However, don't expect him to leave easily.
Jinder Mahal is on the rise as of late, and he may use this match to begin a new feud.
Maybe we will even see him eliminate the dark horse, Sheamus, to continue their feud.
...probably not.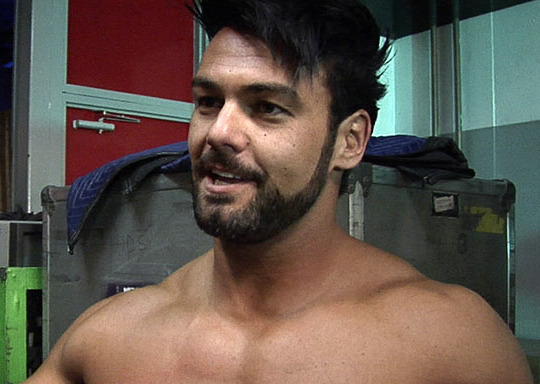 Image Courtesy of: wwe.com
Justin Gabriel should bring some speed and excitement to the contest, which will see mostly larger stars dominate the action.
While (if he's smart) he won't be hitting the 450, he still has a great moveset of kicks and springboard hits.
He should make for an exciting entrant as long as he is not used as cannon fodder (which is possible, if not likely).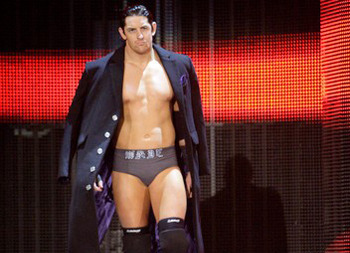 Image Courtesy of: wrestlingsuperstars.info
Here we go.
Wade Barrett, possibly the most overlooked dark horse in the whole match.
He has momentum and the talent to back up a Royal Rumble win, though it seems unlikely with what has been heard around about possible title matches at the event.
I still see him giving a great showing before being eliminated in a big move by a bigger favorite.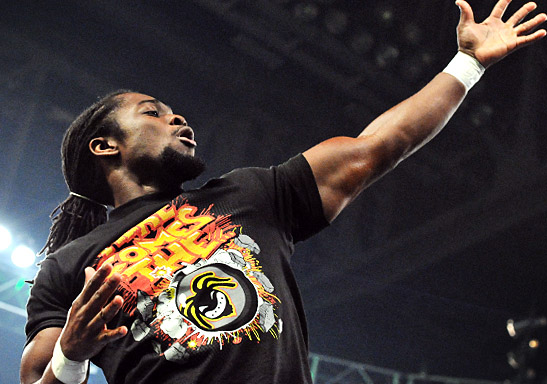 Image Courtesy of: wwe.com
Kofi Kingston may play the same role as Gabriel here: excitement.
He is massively over, and he can definitely get the crowd on their feet with his fluid and lightning-quick moves.
It is a shame that he is not really a contender.
The guy has talent, poise and the crowd; however, his push doesn't really exist any more.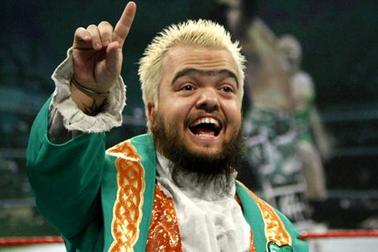 Image Courtesy of: worldwrestlingentertanment547.blogspot.com
I would have excluded him had WWE not confirmed that he was in the match.
Hornswoggle will make for a possible fun moment, but it will hopefully not last long.
No one deserves to be eliminated by Hornswoggle. That's just cruel and unusual punishment.
On the bright side, at least his character, now that he can speak, is getting better for what it is (which was never much).
Imahe Courtesy of: brodus-hq.com
Brodus Clay has the size and the talent.
Some have said he might break Kane's single Rumble elimination record.
I think people need to relax for a second.
Clay is still developing, and there is no way that he can convincingly become that big of a monster in the match.
With his current gimmick, I see him getting maybe three eliminations before a higher-level star takes him out.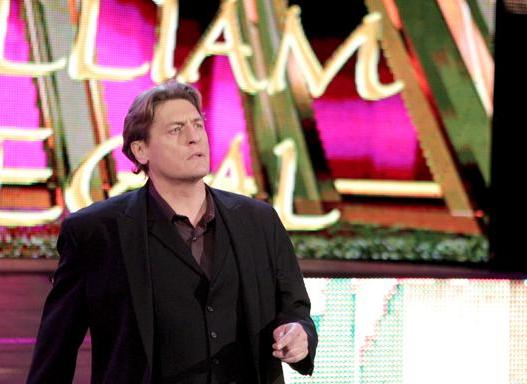 Image Courtesy of: wwe.com
William Regal is the greatest veteran in the WWE.
Okay, that's a bit of an overstatement... maybe.
But he certainly will get some air time here with his mini-feud he has going with Clay.
It will probably just lead to Clay eliminating him, but maybe... just maybe Regal can get a bit of momentum and tease a win here.
He and Daniel Bryan would be gold if Regal won. Though it's never happening in a main event situation.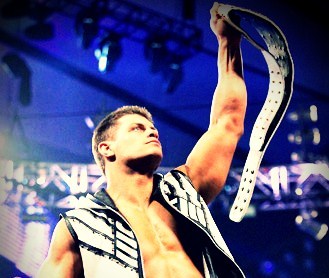 Image Courtesy of: j-gabe.tumblr.com
Cody Rhodes is amazingly credible.
Without many great wins, he has become a force to be reckoned with through pure presence alone.
With that said, Rhodes is only one to watch for what he does. Don't expect the Intercontinental Champion to win. He has another title to deal with.
Rhodes will certainly try to use this stage to elevate himself which he more than deserves with how much he has done with so little lately.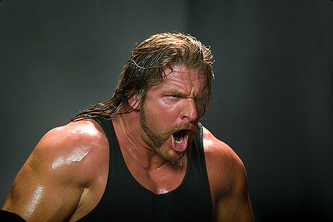 Angry face! Image Courtesy of: wrestlingsuperstars.info
The first shocker!
I almost went against this because Triple H will be appearing on Monday, so he doesn't need to appear here.
However, WWE loves surprises, and there is no way that they would pass up putting a legend like HHH in the Rumble.
He will obviously have a big role going toward Mania, so he should use this platform to begin the journey he is setting in front of him.
Knowing WWE, they may even give him the win here.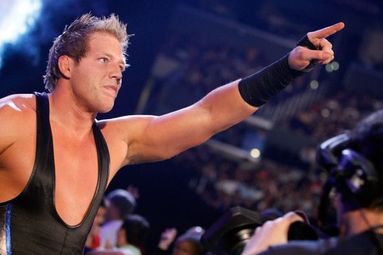 Image Courtesy of: wwehub.com
Jack Swagger will enter this Rumble with a bit of credibility at least.
He has championship gold now, but he still lacks true presence.
He will not be a big threat in the end, though he could use the match to begin planting seeds for potential title rivalries going forward.
Who knows? Maybe he can even get a few good eliminations.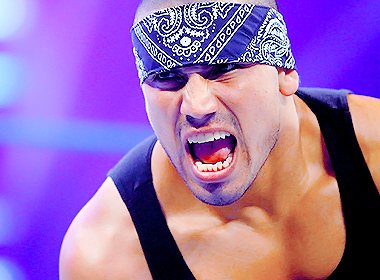 Image Courtesy of: fuckyeshunico.tumblr.com
Hunico is just one of those guys who just feels right.
He has a gimmick forming well. He has great in-ring ability. He has talent on the mic that only lacks confidence at times.
He will not make a big impact this Rumble, but he could make just enough of one to begin a steady climb toward true relevancy.
Image Courtesy of: wwepictures.co.cc
Shocker number two!
Not really though, most see this coming.
Rhodes has been goading his brother forward every week, and there is no way that WWE will pass up this chance for one more time to have Goldust in the ring.
The face-off of brothers has happened before, but this time it's becoming truly personal.
Goldust could very well be his brother's Kryptonite for this contest.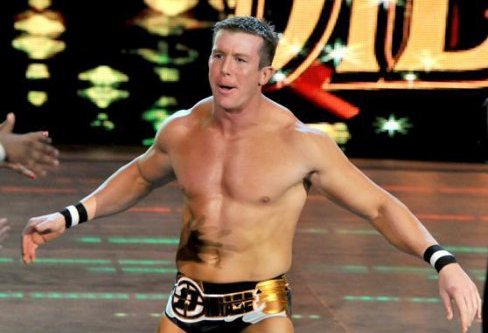 Image Courtesy of: wwe.com
There are reports that Ted DiBiase has injured himself; however, it is only a broken wrist which DiBiase can work around, especially enough to compete in the Rumble which allows a lot more loose work.
The main reason for DiBiase in the contest will be to bolster the mid-card scene probably making run-ins that help raise his credibility as a mid-card face.
He could continue his feud with Hunico, work against Mahal, or start something with Rhodes. Many possibilities.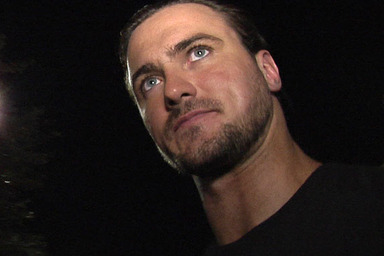 Image Courtesy of: wwe.com
This is the strangest case of the Rumble.
The way Drew McIntyre is being booked, he might not be "under contract" by the PPV; however, he will appear in the match somehow.
The scariest part is his booking. He could anywhere from being a dark horse to win the whole event (especially if he is "fired" beforehand) or he could lose faster than Santino a few years back.
It all matters what WWE has planned, because this could be a huge turning point for McIntyre's career.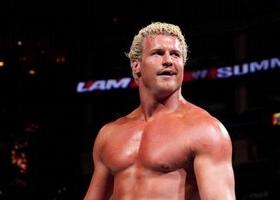 Image Courtesy of: courierpress.com
Normally, I would refrain from having any No. 1 contenders on the night compete in the Rumble. That has always seemed to be a rule with the contest.
However, this year, WWE is teasing something that can't be ignored.
Dolph Ziggler has been double-booked several PPVs in a row. Also, the Royal Rumble promos for this year talk about including any WWE superstars.
I see this as all foreshadowing Ziggler's entrance in the contest after he loses to CM Punk.
If it happens, there is no way Ziggler is going down easily. He will definitely be one to watch.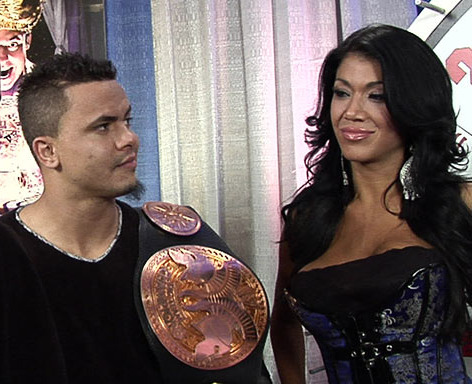 Image Courtesy of: wwe.com
The tag team division is in disarray right now, but there is no way that WWE will ignore their champions by not putting them in this match.
Starting with Primo, he is the more likely competitor to have some impact in the contest.
He is a veteran who has been leading his team to gold. I wouldn't be surprised if he eliminated a star or two here.
Though I also wouldn't be surprised if he was eliminated quickly.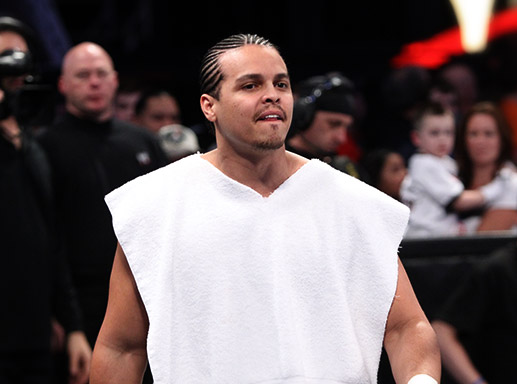 Image Courtesy of: wwe.com
Epico has basically nothing going for him besides the belts.
He is easily overshadowed by Primo, and he hasn't been allowed to show much of anything that makes him stand out.
He will be in the contest for being a champion, and he will get eliminations if paired with Primo.
If he is on his own, he probably won't last long.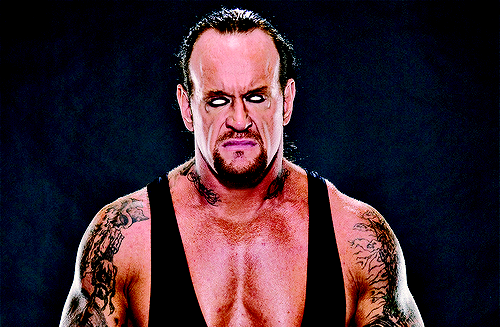 Image Courtesy of: tumblr.com
WWE keeps the surprises coming.
I battled back in forth with this pick, and I wouldn't be surprised if it's wrong; however, I see the Undertaker coming into this match to begin his feud heading toward WM.
What will it be? I still see Barrett/Taker, so this could be a chance to build that.
Of course, many talk about HHH and Taker. With both in the match, they could easily have a big confrontation.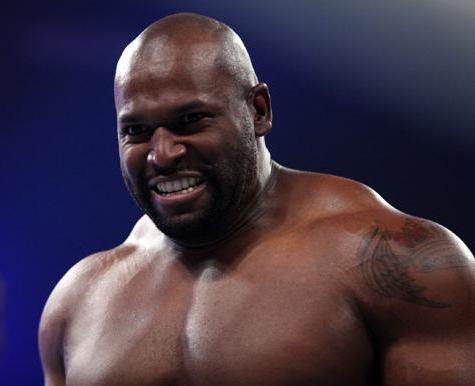 Image Courtesy of: extremein.com
Ezekiel Jackson has fallen a long way. Of course, he has not shown much promise.
Anyway, he is a low mid-card wrestler who will certainly get an appearance, though it will probably be negligible.
He will probably come in so that a monster star can get more credibility by eliminating the big man.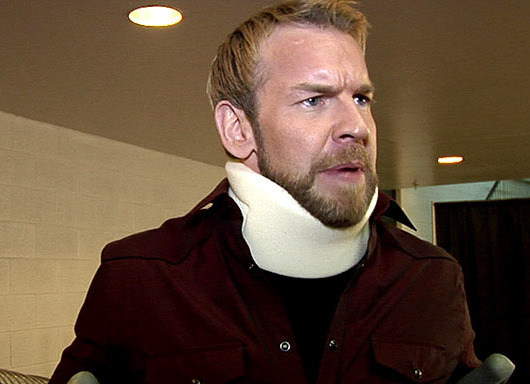 Image Courtesy of: captaincharismaonline.com
This would be a grand surprise to see, and I hope it happens.
Christian is a great star who could really make an impact on his return.
If he returns in the Rumble, anything he does could indicate his larger direction going forward.
While it's a faint dream, don't count Christian completely out of contention as he could return as a face and take on Daniel Bryan at Mania.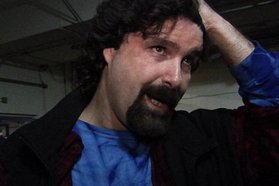 Image Courtesy of: sabrinabrand.skyrock.com
We now know for sure that Mick Foley will be in the Royal Rumble.
However, what do we know of his impact?
There is no way that Foley will win the contest. He has no claim or reason to do so.
He could use the match to fuel a budding rivalry with Ziggler which could make for an interesting show at WrestleMania.
Also of note, will Foley come out as Foley, Mankind, Cactus Jack or Dude Love?
Please don't be Dude Love.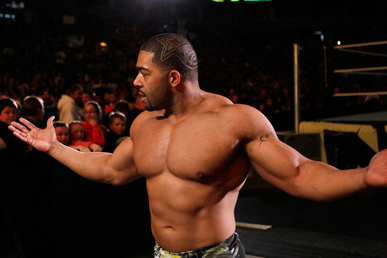 Image Courtesy of: wwe.es
David Otunga is probably going to come in late into the match.
With his general improvement lately, he may even make a small impact on proceedings, though that is more or less irrelevant as Otunga will mostly be there for the pop when he is eliminated.
What needs to be watched though is how well he performs. This could be a big break for Otunga if he can pull out a good performance.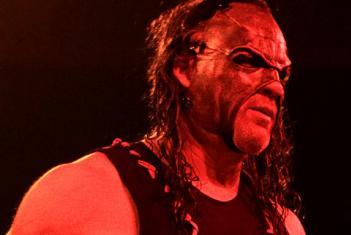 Image Courtesy of: gamepur.com
I just can't leave out Kane from a Royal Rumble.
It seems wrong.
With the mask and his resurgent gimmick, Kane will be a deadly force in the contest if he competes a second time in the night.
That remains to be seen, but I would doubt that WWE would pass up a chance to tease having Kane break his own record here.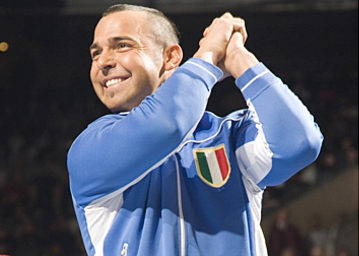 Image Courtesy of: unlimitedradio247.com
Santino Marella has successfully turned a strange booking decision into a full-blown credibility jump.
Sure, Santino will never be taken seriously, but he did last until the final two.
Look for him to last a lot longer than 1.9 seconds this year.
He may even be used for some decent comedy angles, though in the end it will just be filler for the big stars.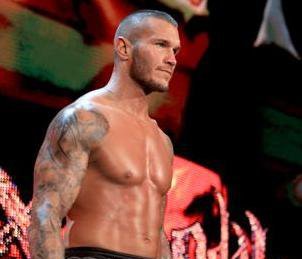 Image Courtesy of: wrestlingsuperstars.skyrock.com
Randy Orton returns this week, and he will coming back with a vengeance.
Come Royal Rumble, Orton will be one of the most important stars to watch.
His presence could easily dictate the entire flow of the match.
If WWE goes the route of Orton/Bryan at Mania, this could be a great opportunity to begin that feud.
WWE could also use the Elimination Chamber for a similar push forward.
Either way, Orton will last a long time, and he will be a constant threat to win the match.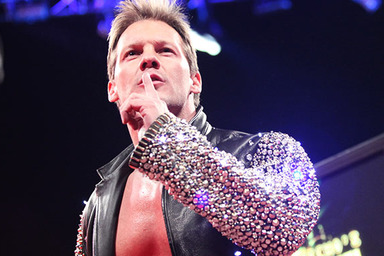 Image Courtesy of: wwe.in.th
Unless Chris Jericho has something planned that is truly beyond us right now, all his build up seems to be leading toward a Royal Rumble win.
Jericho is an obvious favorite, which could be a deciding factor against him, but how else can WWE justify the huge build he seems to have going?
Jericho/Punk is a dream match that would be great to see at WM. Will it begin here?
It is very likely, though who really knows?
That is the beauty of the Rumble match.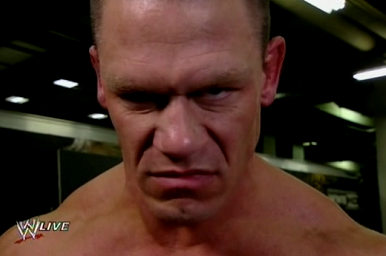 Cena not like being excluded. Image Courtesy of: sportingopinions.com
Zack Ryder: Ryder will have to ride the wave of this injury storyline, so there is no way he can enter the Rumble. He would have been a huge underdog, but he might have been one to watch without the injury story.
John Cena: What would he do with a Rumble win? Wrestle two times at Mania? Cash it in just as he did last time at the next PPV, this time Elimination Chamber? The story with Kane is big enough, and it doesn't make sense to have Cena in the match, though WWE could still do it.
The Rock: Only if Cena enters the match will Rock be involved. Rock also has no reason to be in the Rumble, so regardless he will probably not be a participant.
Rey Mysterio: Basically a shot in the dark I don't want to take. Mysterio may not be physically able come Sunday as his original timeline had him returning as early as February probably later.
Mark Henry: He has been said to be possibly injured, and he already has a main-event level match for the night. He probably won't win the title, and he probably won't enter the Rumble.
Big Show: Basically identical to Mark Henry.
Alberto Del Rio: Reports seem to state that he will not be ready for the event.
***
Thanks for reading!
Comment!