Phil Davis to Rashad Evans: 'You Can't Psych Me out of My Game'
January 24, 2012

Rashad Evans isn't afraid to speak his mind in order to hype a fight. However, it seems his opponent this Saturday, Phil Davis, isn't going to let Evans distract him.
Speaking with Damon Martin of MMA Weekly, Davis explained that he wasn't about to get dragged into a war of words with the light heavyweight contender.
"You can't psych me out of my game, if that's what he was trying to do," said Davis. "I have a game plan, and nobody can talk me out of that." (MMA Weekly)
Davis commented in the interview that his gameplan includes all facets of MMA.
"There's nobody in the UFC that I can look at and say 'you know what, I'm 100-percent just going to stand with you, I'm 100-percent just going to do jits with you, I'm 100-percent going to wrestle you." (MMA Weekly)
It's nice to see Davis, although in a high-profile matchup, maintain the willingness to work on everything. He could very easily focus on just his high-level wresting and use that to win the match.
"Mr. Wonderful" has different plans, it seems.
Evans did his best to rattle Davis' cage with his Sandusky comment but Davis just shrugged it off and moved on. With his failed first attempt, it seems Evans has engaged in a verbal battle about what fighter will shoot first.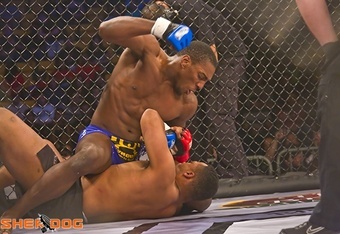 Although Davis is prepared for wherever the fight goes, he doesn't believe he will be the first to give up on the striking and look to take things to the ground.
"No way. I'm going to beat you with everything, I'm going to beat you everywhere."(MMA Weekly)
While Davis' confidence is gleaming during the earlier parts of this interview, what worries me most is his comments about the possibility of fighting for a title if he wins.
"It's kind of whatever happens. If I do get a title shot, cool. If I don't, then I'll have to win another fight or two." (MMA Weekly)
I'd like to think Davis cares more about getting a title shot than he's letting on, but I believe this to be a case of Davis realizing he has everything to gain while Evans has everything to lose.