Boston Red Sox: 7 Recent Trades and Signings They'd Love to Have Back
Gregory Shamus/Getty Images

The business of baseball is a total crap shoot.
Teams will throw big money at free agents thinking that player may be the saving grace of a franchise. Others will try to achieve this by trading away studs to try and improve upon a team immediately, or for the future depending on a situation.
If only foresight could be as good as hindsight...
With that in mind, the Boston Red Sox have made their fair share of well, dumb moves over the years. Looking at the current team and the moves they've made in the past few years, I'm sure John Henry and company would like a mulligan or two... or three...
You get the picture.
With no further adieu, let's take a look at some of these gems, shall we?
Begin Slideshow

»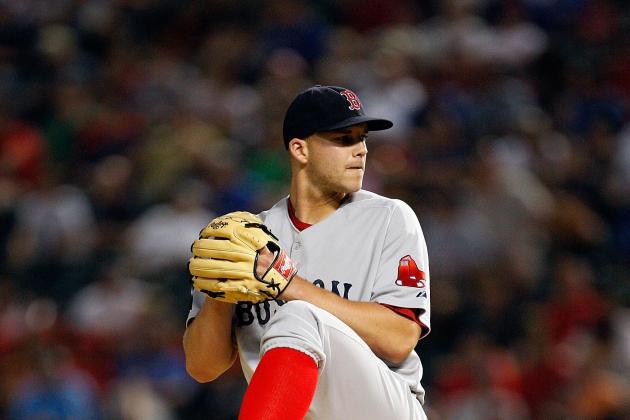 Ronald Martinez/Getty Images

IN 2009 the Red Sox had a promising young pitcher named Justin Masterson playing the role of spot-starter, long reliever, spot-closer... basically he was the garbage man of the team: working hard and cleaning up messes.
The problem was, the Red Sox felt that their catching situation was in dire straights. Frankly, it was. The team was running Jason Varitek and George Kottaras out there and neither man was fitting the bill offensively or defensively.
So, they pulled the trigger and acquired Victor Martinez from the Cleveland Indians in exchange for Masterson, Nick Hagadone and Bryan Price.
In what turned out to be a year and a half of Victor Martinez the Red Sox gave up a pitcher in Masterson who has been developing into a stud with the Tribe.
Masterson has started 79 games for the Indians posting a 3.97 ERA with a 1.405 WHIP. Now, that may now seem impressive, but his best season thus far came in 2011 (at just 26-years old) Masterson posted a 3.21 ERA and 1.278 WHIP.
It is worth noting that his numbers have come on a team that won 65 games in 2009, 69 in 2010 and 80 in 2011.
Martinez on the other hand did earn a spot on the American League All-Star team in 2010 for the Red Sox, but while he was with the team they never won a ring, which was why he was brought in. The Sox needed offense and defense at the catching position, Martinez provided that for 183 games and moved on to Detroit.
Hagadone finally got called up to the Majors in 2011 appearing in 9 games for the Tribe, winning one. Pryce is still developing in the Indians system.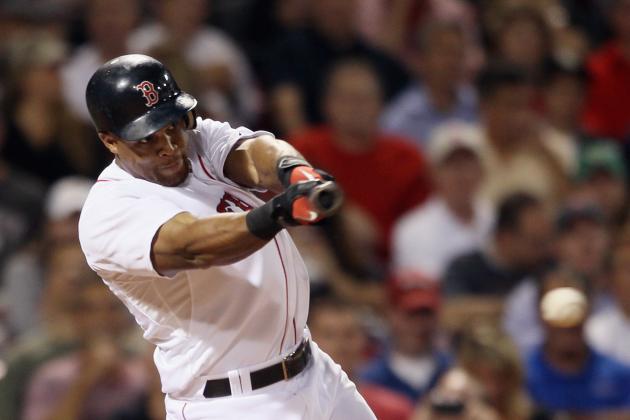 Elsa/Getty Images

Joni Mitchell said it best, "You don't know what you've got 'til its gone."
With Adrian Beltre the Red Sox had the complete package at third base. An above average defender with power at the plate and a fantastic ability to get on base.
After being named to the All-Star team, winning a Silver Slugger award, leading the American League in doubles (49) and leading the Red Sox in hits, doubles and batting average the team let him walk.
Let me say that again, they let him walk.
Sure, they offered the man arbitration, but that was a backhanded compliment after what he did in town. The team only offered him arbitration to get two draft picks when he signed elsewhere.
So, now instead of having a lineup that would consist of Gonzalez at first, Beltre at third and Youkilis playing DH for literally the same money we have Gonzo at first, Youk at third and Ortiz at DH. Beltre being four years younger than Ortiz. Ortiz likely getting close to the $15 million Beltre will make in 2012 in arbitration... to just hit.
I'm not sure what the team was thinking, but if they still had Beltre today, I know this offense would be off the charts.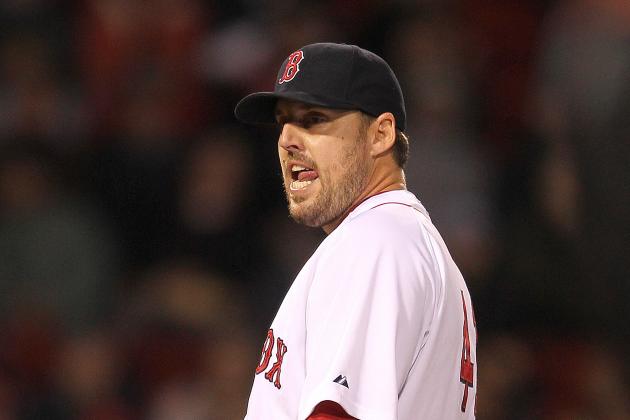 Jim Rogash/Getty Images

26 wins, 23 losses.
5.26 ERA.
1.504 WHIP.
6.3 K/9 ratio.
0 All-Star nominations.
0 Cy Young nods.
0 Shut outs.
0 Complete games.
$34.65 million "earned" so far.
$45.75 million owed.
Out the entire 2012 season with Tommy John surgery.
Do I really have to say anything else here? Really?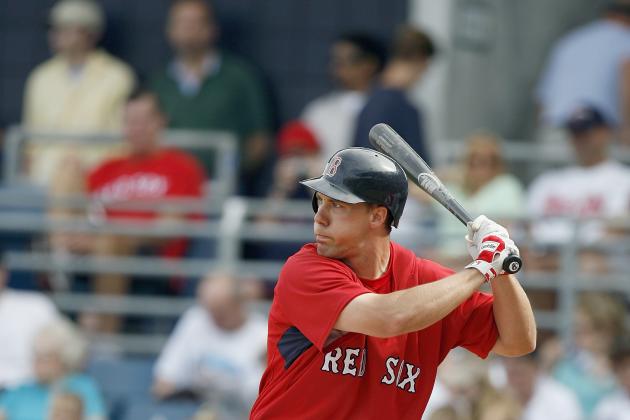 Gregory Shamus/Getty Images

Who knew that winning the World Series in 2007 would hurt us in the 2012 season?
Maybe not directly, but a piece that was traded away sure would look good in right field right now: David Murphy.
Now, I know that he would have had to spend time in waiting behind J.D. Drew, but the biggest chip in the deal to bring that terrible, horrible, no good, very bad Gagne to town was David Murphy.
Kason Gabbard has not pitched since 2008. No loss in my eyes.
Engel Beltre is still just 22 years old and developing in the Rangers farm system. He very well might pan out to be a nice player for the Rangers.
David Murphy on the other hand has been a solid outfielder for the Rangers. He has been a .281 batter and averaged 51 RBI for them in the mean time.
While the Red Sox have wasted time signing players like Mike Cameron, Murphy could very well have played left field and prior to the Red Sox signing Cody Ross, he could have played right in 2012.
Eric Gagne... hasn't pitched since 2008. Good riddance.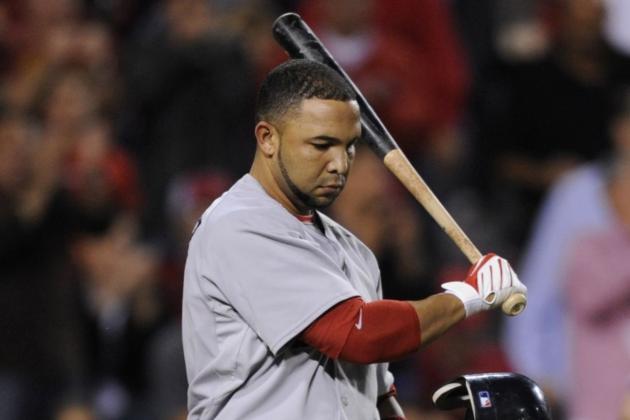 Kevork Djansezian/Getty Images

Ask any Red Sox fan who the greatest defensive shortstop was in team history and if they've seen any of his games, they'll say Alex Gonzalez without hesitation.
While the front office couldn't make up their minds whether they wanted offense or defense at short, they managed to let Gonzalez walk away... twice.
Sure, he's lost a step since the 2006 season, but he's still playing and performing quite well at 34 years of age.
Marco Scutaro was a serviceable shortstop. I don't want to give the impression that I didn't like what he did for the team, but Gonzalez has always been a cheaper option with superior defense. Had the Sox just kept him all along they would not have had to make a move with a player like Scutaro as a salary dump.
Elsa/Getty Images

2 wins, 2 losses.
6.32 ERA.
2.234 WHIP.
19 total appearances and the Red Sox threw $12 million for two years at this guy. I won't even waste my time writing more about him.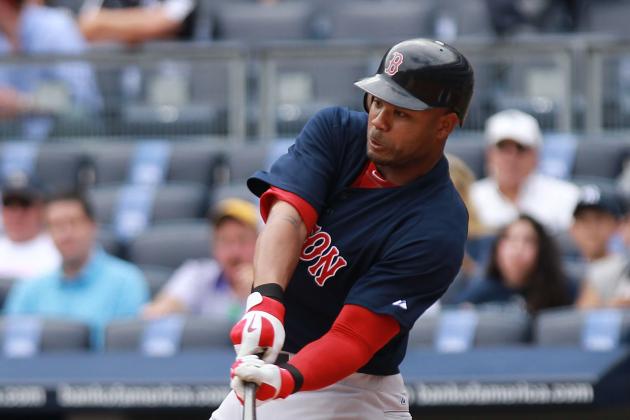 Nick Laham/Getty Images

This very first piece I wrote for the Bleacher Report involved a solid, thoughtful, well-explained and detail oriented case as to why I believe Carl Crawford will have a bounce back year in 2012.
He will be the 2012 version of Curtis Granderson by returning to form and actually performing better than his career stats have been thus far.
While I will agree that no man is worth the $19.5 million he'll earn in 2012, I truly, honestly believe that Carl Crawford will be a huge piece to this team over the next few seasons.
We'll just have to wait and see.