The Senior Bowl is a unique game for multiple reasons.
For one, it's the last chance seniors have to impress scouts in a live-game situation. After this, the only other athletic activity is going to be next month's combine. This is their chance to stand out among the peers they've played against for four years in college.
The other factor people don't think about is that this is the first game where the players' sole focus is on money. Sure many of them have dollar signs dancing through their heads during college, but this is the first time it's the only thing that matters. Who crumbles under the pressure of potentially losing hundreds of thousands of dollars? The stakes are higher than you think.
With that in mind, here are three players to keep an eye on that are a strong Senior Bowl away from vaulting up the draft board:
1. Isaiah Pead, RB - Cincinnati
Pead is already turning heads at practice this week with his impressive combination of quickness and breakaway foot speed.
Combine his physical skills with the versatility to be a strong pass-catcher out of the backfield and a punt returner, and this former Bearcat can solidify a selection in the first three rounds with a strong performance on game day.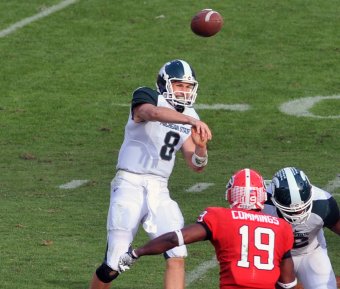 Al Messerschmidt/Getty Images
2. Kirk Cousins, QB - Michigan State
No player at the Senior Bowl has better arm strength than Cousins and it's his biggest advantage heading into the draft. He also enters the NFL as the winningest QB in the history of the Michigan State football program and the leader in numerous passing categories. So far, he has stood out in practice among the six QBs, according to SI's Tony Pauline.
What needs to improve is his accuracy. Getting zip on a ball is one thing, placing it in the proper position for your teammate to make a play separates a college player from a pro, and Cousins has to show that on Saturday.
3. Marvin Jones, WR - California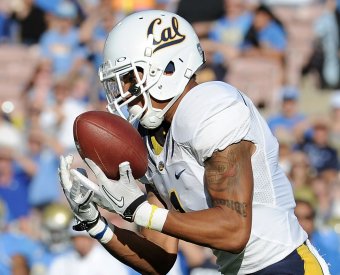 Harry How/Getty Images
The unheralded receiver turned heads at Monday's practice with a performance that scouts did not expect. He caught almost everything thrown his way and showed off speed that hadn't previously translated on tape.
Jones stands at 6'3", 200 pounds and has a Pac-12 pedigree, but needs to show he can be physical at the line of scrimmage and not let bigger corners jam him on the line. There are about three rounds of fluctuation riding on how he performs. Now that is some serious pressure.