Nebraska Football Recruiting: 5 Recruits Who Could Make an Immediate Impact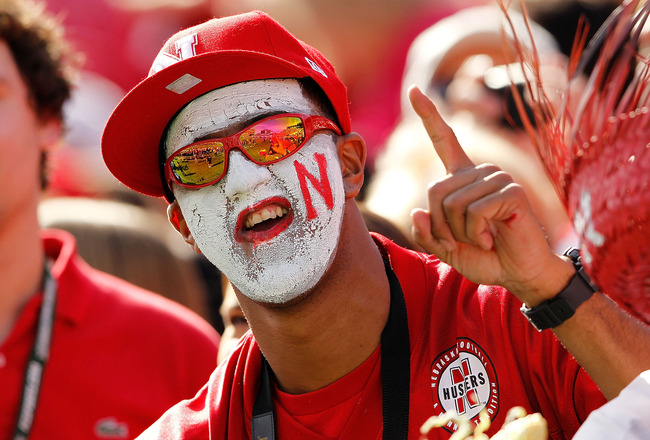 Mike Ehrmann/Getty Images
National signing day. Every year fans keep their eyes glued to the computer or television screens, hoping to see a name pop up under their respective team's logo. For many, it is like Christmas morning.
National signing day 2012 has come and gone. When the dust settled, 17 recruits announced they would become Nebraska Cornhuskers.
The 2012 crop of recruits isn't bad, although it would have been better had Andrus Peat decided to become a Husker. Regardless, this class has some playmakers who could make an immediate impact on the field in the upcoming season.
Jordan Westerkamp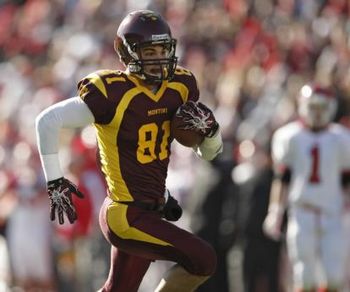 http://triblocal.com/lombard/2010/11/29/two-more-westerkamps-win-it-for-montini/
ESPN Rank: 3-star
After an outstanding performance in the Illinois state championship and a late push by Notre Dame, Westerkamp inked his name with the Huskers.
Westerkamp has a huge talent for catching those "trick" balls (balls too high, too low or just poorly thrown). That is good thing considering Taylor Martinez isn't the best passer in the world.
Westerkamp also brings more speed to the table, complementing Nebraska's other speedsters Jamal Turner and Kenny Bell. Westerkamp is a deep threat and should be able to spread defenses.
Mohammed Seisay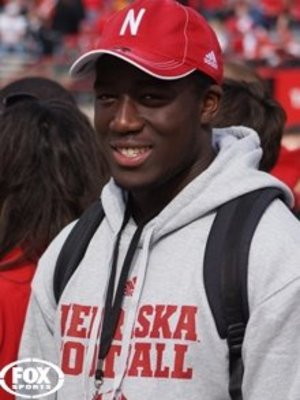 http://www.squidoo.com/is-mo-seisay-all-hype?utm_source=google&utm_medium=imgres&utm_campaign=framebuster
ESPN Rank: N/A (JUCO)
One of Nebraska's main issues last season was on defense, but more specifically the secondary. Alfonzo Dennard did what he could, but the Huskers were desperately looking for another corner to complement Dennard. They tried a multitude of guys, even switching Stanley Jean-Baptiste from receiver to cornerback.
Now Dennard has graduated and is taking his talents to the NFL. Someone has to take his place. Seisay is that someone.
Zaire Anderson
http://www.pe.com/sports/college/college-headlines/20111231-oncampus-honor-roll-for-top-athletes.ece
ESPN Rank: N/A (JUCO)
Nebraska has been experimenting with JUCO linebackers for a couple years now. And it's hard to argue with the success. Lavonte David set the single-season tackle record his first year in Husker Red. He went on to be named All-American in 2010 by Rivals and was named to the 2011 All-Big Ten team.
Needless to say, expectations are high for Anderson.
Nebraska made a focus on stocking up on linebackers in this latest class, signing four. Anderson appears to be the most ready of the four, and he should be considering he only has two years of eligibility.
Michael Rose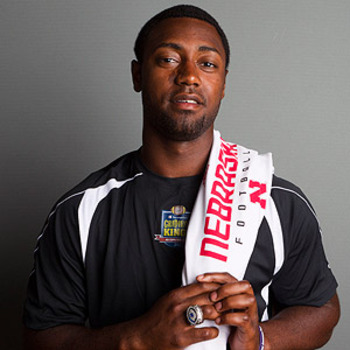 http://espn.go.com/college-sports/recruiting/football/story/_/id/6796146/michael-rose-believes-nebraska?eleven=twelve
ESPN Rank: 4-star, Top 150
Michael Rose, Nebraska's top prospect of the 2012 class.
As previously stated, Nebraska stocked up on linebackers in 2012. In a position that lacks depth, Rose should be able to see his share of snaps.
Rose can be destructive to an offense. He can provide run support or drop back into coverage.
He weighed in at only 225 lbs but should be able to bulk up to stop Big Ten backs.
Paul Thurston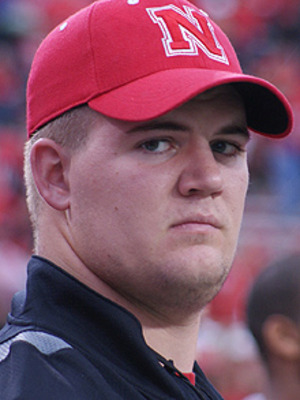 http://nebraska.scout.com/a.z?s=204&p=2&c=1153935&ssf=1&RequestedURL=http%3a%2f%2fnebraska.scout.com%2f2%2f1153935.html
ESPN Rank: 4-star
Nebraska fans were surely disappointed hearing the news that Andrus Peat (5-star OT) had committed to Stanford. Many overlooked the solid get in Thurston.
Thurston has a physical play style and should be able to help anchor the continuous rotation that was the Nebraska pipeline last year.
Thurston can both run block and pass block, and could soon become one of Taylor Martinez's best friends.
Keep Reading

Nebraska Huskers Football: Like this team?