Sidney Crosby and Eric Lindros: Do They Belong in the Hall of Fame?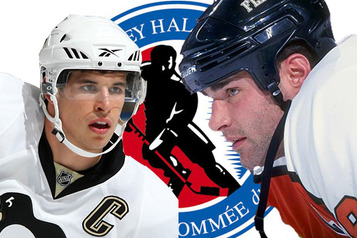 In the past year Pittsburgh Penguins superstar Sidney Crosby has played in only eight NHL contests. The team captain is currently on the sidelines recovering from a concussion suffered in early January 2011. The length of time he has missed has led some to wonder if retirement is in the cards for the 24-year-old.
Crosby has stated that he is not thinking about retirement, but as the weeks and months of his recovery drag on, it may become more of a pressing question. A question that players such as Marc Savard and Keith Primeau were forced to address in recent years.
If for some reason Crosby is never able to play again, the inevitable question of his worthiness to be inducted into the Hockey Hall of Fame will arise. If Crosby's retirement does occur, he will no doubt be linked to another player that missed a significant number of games due to concussions, Eric Lindros.
According to the Hockey Hall of Fame by-laws:
Candidates for election as Honoured Members in the player category shall be chosen on the basis of their playing ability, sportsmanship, character and their contribution to their team or teams and to the game of hockey in general.
What follows is a look at how Crosby and Lindros stack up in the above categories as well as a few others and if they belong in the Hall of Fame.
Begin Slideshow

»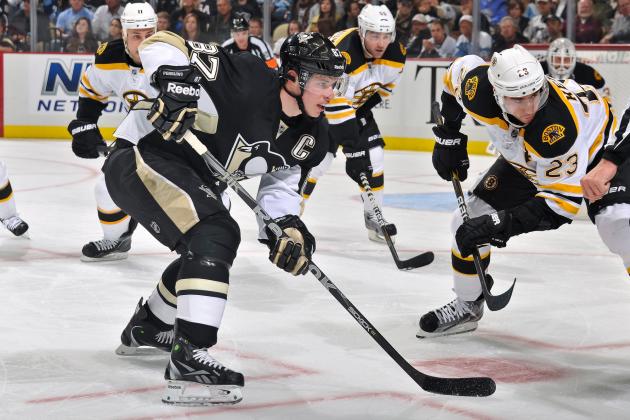 Jamie Sabau/Getty Images

Both Eric Lindros and Sidney Crosby were clear No. 1 picks in their draft years. No one questioned the playing ability of either player, the only real question concerning either player was just how high each players' upside would be.
When they came into NHL both players were game changers.
Lindros was comparable to the Boston Bruins Cam Neely in the way he could take over a game with a goal, a crushing hit or a toe to toe fight. When Lindros was on the ice the opposing team had to know where he was at all times. He was a force of nature on the ice, the downside was that his style of play, definitely shortened his career.
For Crosby, his level of play could be compared to Wayne Gretzky, a talent that made those around him better. His on-ice vision is second to none in the current NHL, and his raw talent is something that no amount of practice can replicate.
Another way to judge playing ability is by looking at how the opposition reacts to the player. Both Lindros and Crosby were forced to match up against the opposing team's top defensemen on a nightly basis. Both players had to overcome the fact that, many times, the opposition's sole focus was on how they would stop them. Despite that attention both players were able to overcome that and deliver points per game totals that sit in the upper echelon in NHL history.
Both players deserve induction based on playing ability.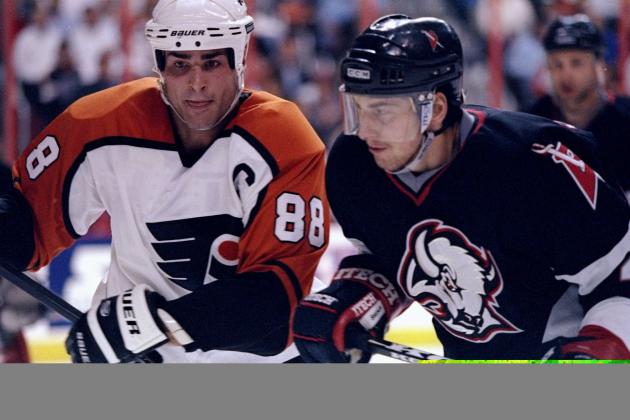 Craig Melvin/Getty Images

This one seems a little arbitrary, exactly how does one quantify sportsmanship? When judging a player, one can see playing ability, and a player's contribution to the game and their team, but sportsmanship? This factor seems far to easily tainted by personal prejudices.
The biggest knock against both players is that they often saw themselves put in the "whiner" category. Whether or not this was true is hard to discern. Were these players labelled as whiners due to the level of scrutiny each was under or were they truly deserving of that label?
There's nothing egregious that would say that either player be discounted on the merits of sportsmanship and due to that fact, both players would be deemed worthy of inclusion.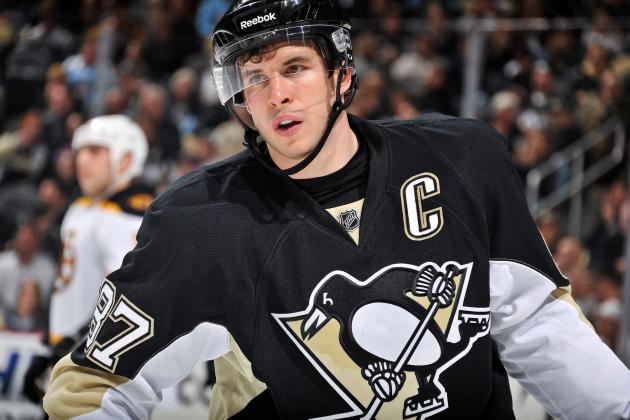 Jamie Sabau/Getty Images

Much like sportsmanship, this one is really based on personal perception.
As far as Crosby, there's not much to question here. He's a quiet leader for the Penguins and there's nothing that I can see that would say that he does not deserve inclusion based on his character.
Lindros is another story. One thing that stands out is the reason that he was stripped of his captaincy, following a misdiagnosis of a concussion, Lindros took the team's medical staff to task, something that did not go over well with then-Flyers general manager Bob Clarke. Clarke addressed the incident to the Chicago Tribune in 2002, "I have a difficult time letting go of the fact that Lindros ripped the training staff and quit on us."
A misdiagnosed concussion is a big deal, but to air a grievance outside of the team's dressing room did break one of the unwritten rules in sports, what happens in the dressing room stays in the dressing room.
In the end, Crosby makes it on character, Lindros does not.
Let's face it. Lindros' prime was when he played for the Philadelphia Flyers. He broke in with the team as a 19-year-old in 1993 scoring 75 points in 61 games. By the time his tenure with the Flyers ended he had scored 659 points in 486 games, an average of 1.36 points per game. A number that would have ranked him sixth all-time had his career ended as a Flyer.
Lindros also took home the following hardware and accolades as a member of the Flyers:
NHL All-Rookie Team
Hart Trophy
Lester B. Pearson Award
NHL First Team All-Star
NHL Second Team Al-Star
Flyers MVP (4 times)
NHL All Star Game (6 times)
Looking at his time as a Flyer, no doubt Lindros belongs in the Hall of Fame.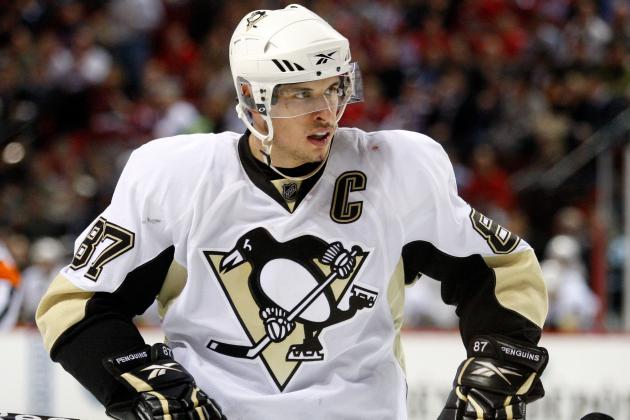 Richard Wolowicz/Getty Images

Sidney Crosby has played 420 games with the Pittsburgh Penguins in that time has been able to firmly entrench himself among the all-time leaders in goals, assists and points.
Crosby ranks sixth all time in goals (217), fourth all time in assists (367) and sixth all time in points.
As far as individual accolades, Crosby has earned the following:
Rocket Richard Trophy
Art Ross Trophy
Lester B. Pearson Award
Hart Trophy
NHL First Team All-Star
NHL All-Rookie Team
Stanley Cup
Mark Messier Leadership Award (2 Times)
All Star Game ( 4 times, could not play in three due to injury)
Crosby deserves to be in the Hall of Fame when looking at contributions to the Penguins.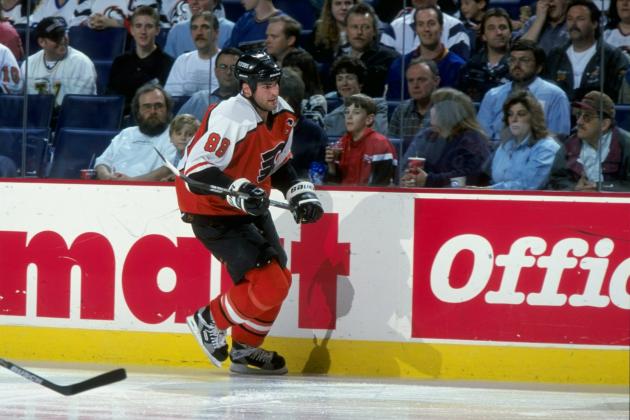 Craig Melvin/Getty Images

Eric Lindros currently sits at number 18 on the all-time points per game (1.138) list. Of the players in front of him on that list 11 have been enshrined in the Hockey Hall of Fame. The seven that are not in the Hall are Sidney Crosby, Alex Ovechkin, Peter Forsberg, Jaromir Jagr, Kent Nilsson and Joe Sakic. Of that group, three are active (Crosby, Ovechkin, Jagr) and two have yet become eligible for inclusion in the Hall, (Sakic, Forsberg), making Nilsson the only Hall eligible player that has not been enshrined.
As mentioned above, Crosby is one of the active players that ranks above Lindros on the career points per game list. Crosby's points per game total is 1.391 putting him behind only Wayne Gretzky, Mario Lemieux, Mike Bossy and Bobby Orr.
Based on points per game over the course of their careers, both Lindros and Crosby are Hall of Fame worthy.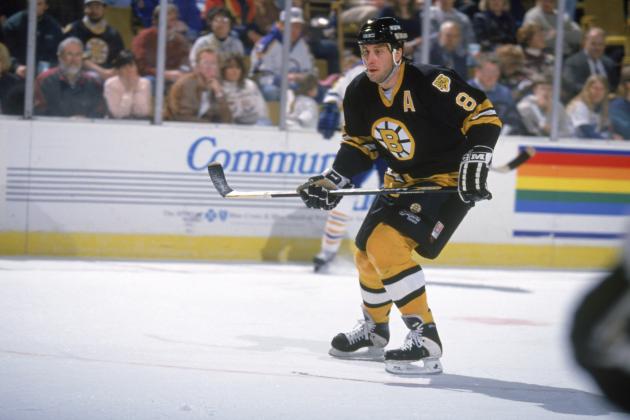 Rick Stewart/Getty Images

Why Cam Neely? Well, when considering enshrinement in the Hockey Hall of Fame, Cam Neely has become the player that to use as a comparison when looking at players that have seen their careers cut short due to injury.
Neely played 726 games in the NHL before being forced into retirement, during that time he potted 395 goals and added 299 assists for a total of 694 points. As for his points per game average, Neely averaged .956.
Lindros has more games played than Neely, with 760. As for his totals, 372 goals, 493 assists for 865 points.
Crosby has fewer games played than Neely with 420, but he falls only 110 points of Neely's total, averaging 1.391 points per game.
Comparing both players to Neely, yes they both belong in the Hall of Fame.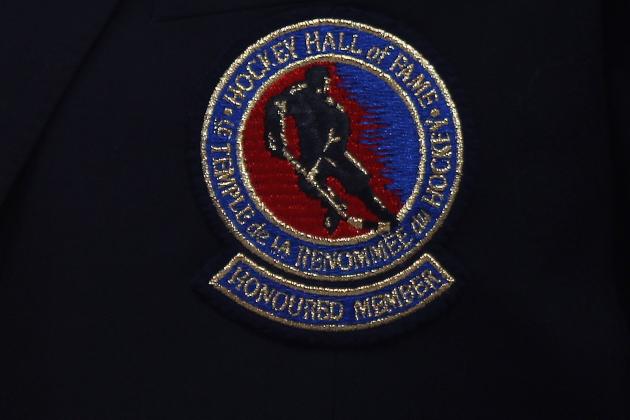 Bruce Bennett/Getty Images

Going strictly by the criteria laid out in the Hockey Hall of Fame by-laws it would be hard to argue that either player should be kept from being enshrined in Toronto.
Dig a little deeper and the case become even more solid. Both players were game changers, both players delivered high point per game numbers. Both players were the NHL player of their generation.
If Crosby is forced into retirement both he and Lindros should be members of the Hockey Hall of Fame.