Remembering Joe Paterno: His 10 Biggest Wins at Penn State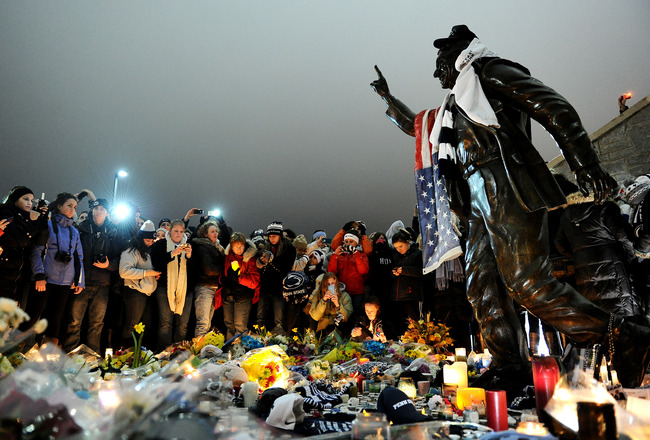 Patrick Smith/Getty Images
College football lost a legend this weekend as former Penn State head coach Joe Paterno passed away early Sunday morning.
While there are many that will remember him for being ousted during the alleged sex scandal, there are far more fans that will remember him for what he did during his legendary coaching career in Happy Valley.
Here are 10 of his most memorable wins:
JoePa's First Win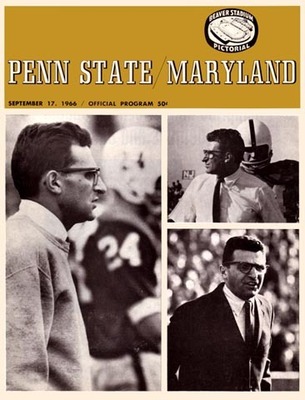 Paterno won a total of 409 games during his coaching career. The biggest starts at the beginning.
In September of 1966, the Nittany Lions defeated Maryland 15-7 at Beaver Stadium. That season the Lions went 5-5 as an Independent. This was both Paterno's first game and his first victory.
The 1969 Orange Bowl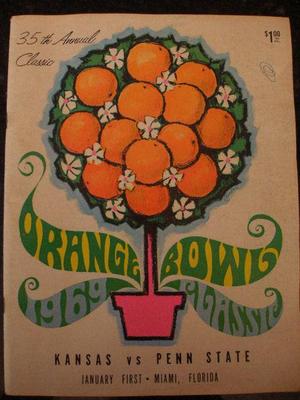 The Lions finished 11-0 after a 15-14 win over Kansas in the 1969 Orange Bowl. This was the first team Paterno coached that went undefeated. It was a sign of great things to come.
The 1974 Orange Bowl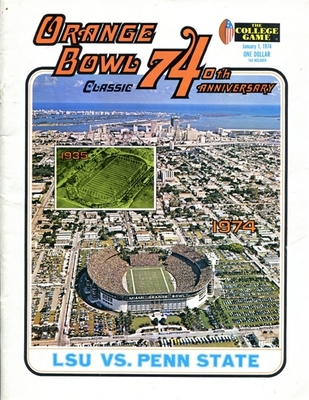 We flash forward five years after the 1969 Orange Bowl win, and four years after their second unbeaten season. This was another unbeaten season, in which John Cappelletti would become Penn State's first Heisman winner.
This was Paterno and Northwestern's third straight Orange Bowl victory.
The 1981 Win over #1 Pitt
This was Paterno's first win over a No. 1 team in the country. The Lions had previously gotten to No. 1 themselves a few weeks before, but were beaten by Miami in a battle at the Orange Bowl.
Penn State would get their revenge several years later in a win over Miami in the 1987 Fiesta Bowl.
The 1983 Sugar Bowl
Paterno would earn the first of his two national championships with a 27-23 victory over Herschel Walker and the Georgia Bulldogs.
The 1987 Fiesta Bowl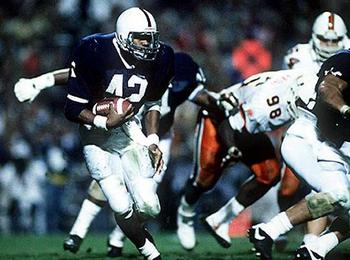 Joe Paterno's second national title came with an upset win over the U in the 1987 Fiesta Bowl.
The undefeated season was the fourth for Joe Paterno and the Lions.
2001 Win over Northwestern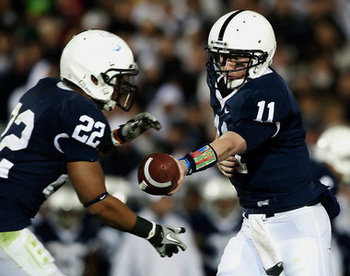 Fast forward past many, many, many other wins, Joe Paterno would tie legendary head coach Bear Bryant with his 323rd win over Northwestern, 38-35.
The 2006 Orange Bowl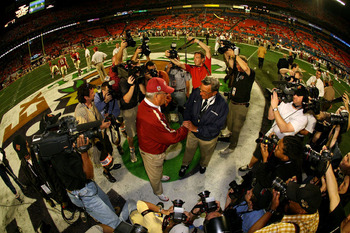 Many had questioned whether Paterno should still be the head man after a 4-7 record the year before. The 2005 season saw Penn State return to the top of the mountain and it concluded with a Big Ten Title and a 26-23 triple overtime win over fellow legend Bobby Bowden and FSU in the Orange Bowl.
The 2010 Capital One Bowl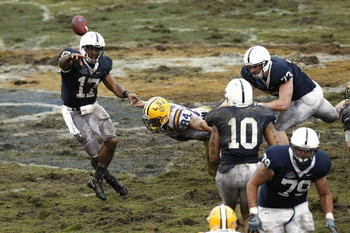 JoePa's final Bowl win came during the 2009 season. In a mudbath in Orlando, the Lions found a way to beat LSU and finish 11-2 overall and ranked in the Top 10.
The Final Win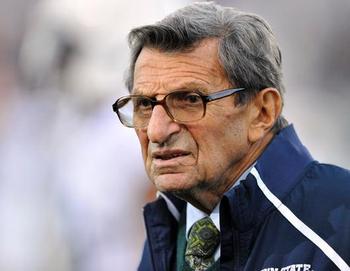 October 29, 2011, will go down in history for one reason: Joe Paterno's final game. The Nittany Lions beat Illinois 10-7 in State College for what would be JoePa's final win.
Opinion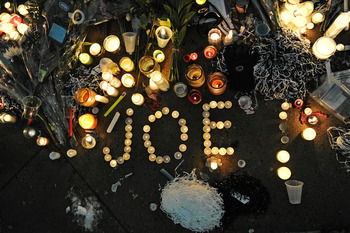 Patrick Smith/Getty Images
Whether you are for or against Joe Paterno, one thing can be said: he was a winner.
Joe Paterno's career may have ended in a storm of controversy, but he will still go down as the best head coach in major college football history, with apologies to Bobby Bowden.
At a time like this, you should not look at the negatives and the alleged sex scandal, you should look at what he did while at the helm at one of the most prestigious universities out there.
Hopefully this top-10 list gives a little of a long look back on a legendary career with apologies to those games that were not mentioned.
Keep Reading

Penn State Football: Like this team?