2012 NFL Draft: Dallas Cowboys' 5 Biggest Draft Needs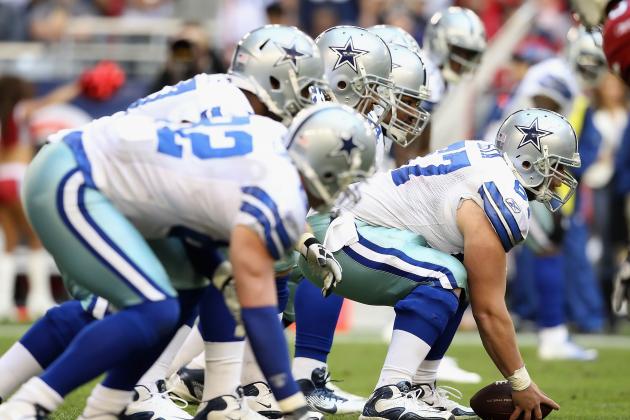 Christian Petersen/Getty Images

Since the Dallas Cowboys are finished for the season, having missed the playoffs, all eyes are shifting toward how they will approach the offseason. Much attention will be devoted to which position needs will be addressed in the draft this April.
Many positions are in need of replenishment. The offensive line seemed to flail at times. Also, the secondary needs to be reconfigured after the Cowboys ranked in the bottom third in pass defense.
Some positions, such as quarterback and running back, simply need reserves in case of injury. Others need to be filled in the draft.
Here are the five positions most in need of help on draft day.
Begin Slideshow

»
Christian Petersen/Getty Images

Both secondary positions need attention. Since wholesale change doesn't seem as likely at safety, this position doesn't rank as high as cornerback in terms of draft needs.
Neither Cowboys starting safety did well in 2011. Abram Elam was listless in coverage and didn't provide much of a presence otherwise. Gerald Sensenbaugh was also poor in coverage. However, Sensenbaugh did make the occasional big play, picking up two interceptions and forcing two fumbles.
Sensenbaugh's backup, Danny McCray, didn't manage to hold ground when he spelled Sensenbaugh.
Hopefully, the Cowboys can pick up a safety in the draft who is good at providing help in coverage.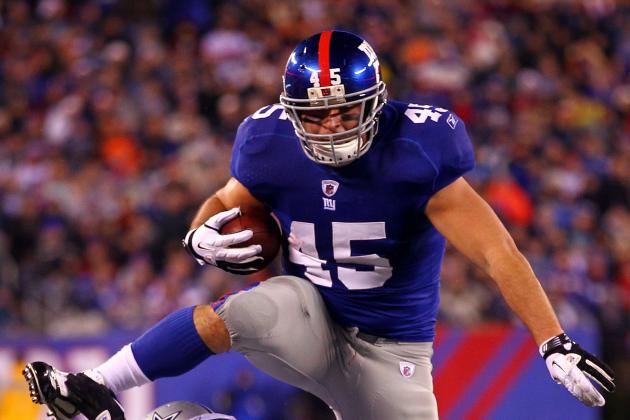 Al Bello/Getty Images

Cornerback play was a significant factor in the Cowboys' No. 23 ranking in pass defense. Terence Newman has had a nice career, but 2011 wasn't an impressive season on his part.
Newman was easy to target in the passing game, allowing 41 catches on 69 targets for 623 yards. To his credit, he did have four interceptions and 10 pass deflections.
However, only one of his pass deflections came in the last four weeks of the season.
With an $8 million cap hit coming from Newman, he could be cut.
Michael Jenkins wasn't a terrific presence. He was injured on occasion, missing four games. When he did play, Jenkins didn't do well.
Receivers beat him more often than not. He only had 23 tackles to go with one interception.
Further, Jenkins is looking at a long offseason. He underwent surgery on his right shoulder and will take six months to recover, according to Yahoo Sports.
Newman and Orlando Scandrick also missed time due to injury.
With the poor play at cornerback and the injuries that have been sustained there, drafting a cornerback is a must.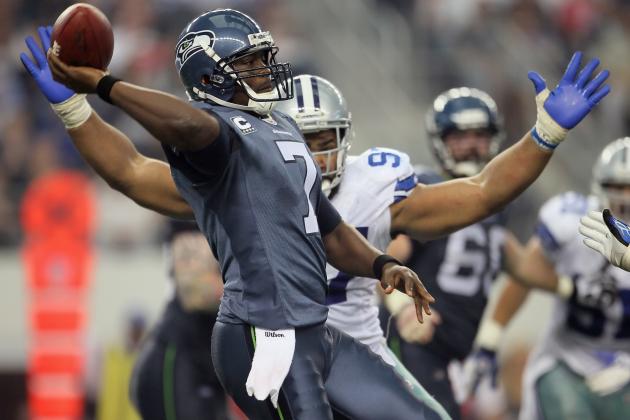 Jeff Gross/Getty Images

Another reason why the Cowboys didn't do well stopping the pass was the lack of a pass rush in some games. In both games against the New York Giants and Philadelphia Eagles, the Cowboys struggled to put pressure on the quarterback. In Week 16, the Eagles put the Cowboys away early by slamming passes down the gut.
While DeMarcus Ware was a huge presence in the backfields of Cowboys opponents, the Cowboys were often at a loss when Ware wasn't in the opposing backfield. Ware gathered 19.5 of the Cowboys' 42 sacks (46.4 percent).
Defensive end was a particular sore spot in creating a pass rush. Only 8.5 sacks came from Cowboys defensive ends.
One would like to see the Cowboys get a few more sacks and more pressure from ends, while easing the load on Ware and Anthony Spencer. The pressure doesn't always have to come from the blitz.
Hopefully, the Cowboys can find an end in the draft who can jump off the line while playing in a 3-4 defense.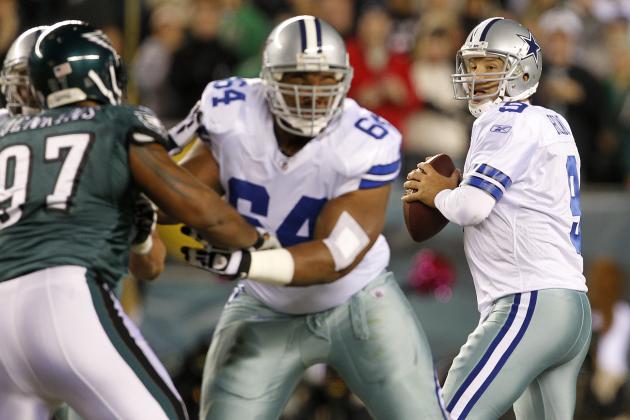 Rich Schultz/Getty Images

Generally, offensive line play was disappointing for the Cowboys. The line didn't do a good job protecting Tony Romo. He was the sixth-most sacked quarterback in the NFL in 2011, going down 36 times. He went down on 6.5 percent of pass dropbacks.
Picking where to start on the offensive line is difficult. Starting at guard and center would be good. The Cowboys had numerous injuries at guard. Montrae Holland went to injured reserve with a partially torn left biceps. Derrick Dockery also missed time due to injury.
Also, Kyle Kosier went down with a torn MCL in the finale against the Giants.
With injuries at both guard positions and the Cowboys struggling to protect Romo, finding a guard should be a priority.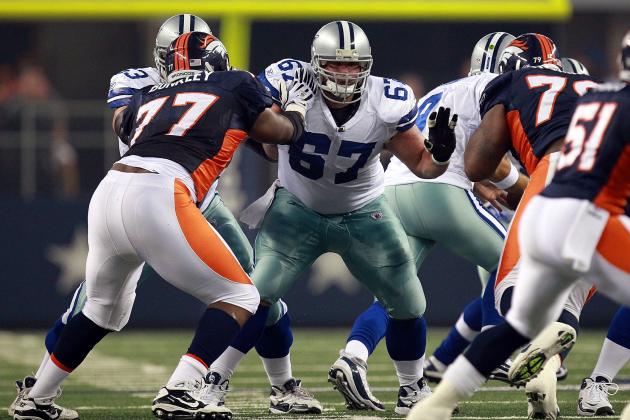 Ronald Martinez/Getty Images

Center should be front and center in the mind of Jerry Jones.
Phil Costa was abysmal in his role. He didn't have great chemistry with Tony Romo. Costa botched six snaps in Week 3 against the Washington Redskins, nearly costing the Cowboys the game. He wasn't very good at protecting Romo, either.
Pro Football Focus ranked Costa 30th among centers. That's a telling sign as to the value Costa gives the Cowboys.
Hopefully, the Cowboys grab a center in one of the first two rounds who can be a major presence for the Cowboys offensive line and establish a solid relationship with Romo.