5 Ways the Chicago Bulls Were Exposed During Derrick Rose's Absence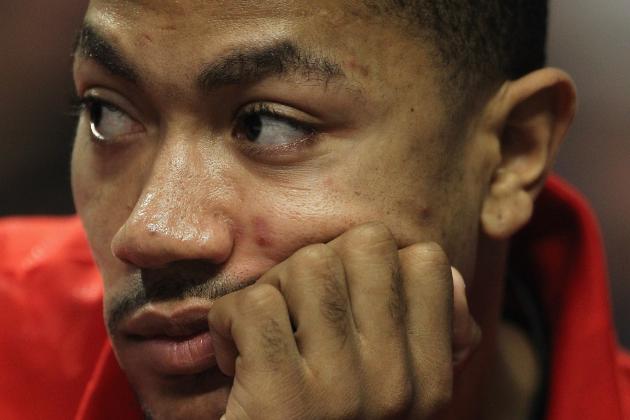 Jonathan Daniel/Getty Images

Depth certainly doesn't seem to be an issue in the Windy City. One man goes down, the next steps in. However, any time the defending "Most Valuable Player" goes down, it can expose a team's flaws.
With the injuries the Chicago Bulls have sustained thus far in the season, it speaks greatly for their bench that they still boast the best record in the entire league at 15-3. Whether good or bad, this is what we learned in Derrick Rose's absence, which hopefully ends soon.
Begin Slideshow

»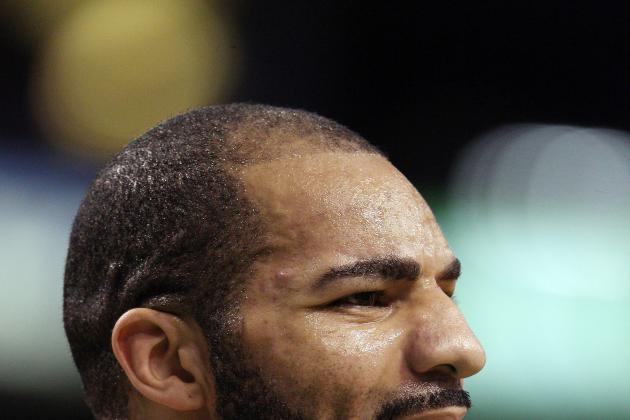 Elsa/Getty Images

We now know that Carlos Boozer, when needed, can step up and lead the team in scoring, as well as pull down rebounds. In the last four games, Boozer has scored 13, 31, 19 and 23 points off 54 percent shooting while pulling down nine rebounds per game.
His defensive skills look completely opposite of what they did last year. While he may not be Dwight Howard defending the paint, he certainly has taken a great stride.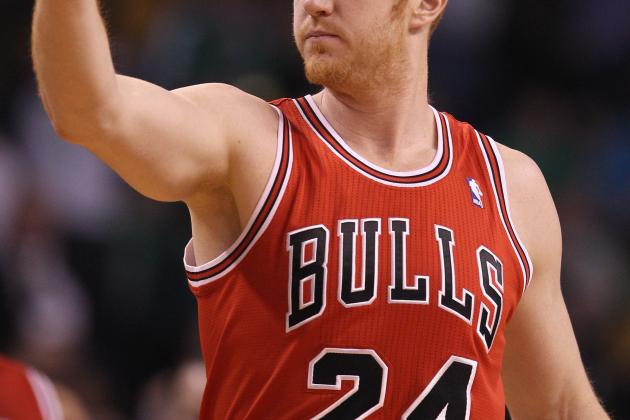 Elsa/Getty Images

Unfortunately, Brian Scalabrine may not be the perfect symbol of "victory," as the Bulls are now 8-2 in White Mamba appearances. Scal may be showing his age, as he has never been known to lose before. Two losses in one season? Open up the phone lines, he's getting traded.
But in all seriousness, Scalabrine can still play spot minutes if his number is called due to injuries. Scalabrine played 14 minutes combined in the last two games, and while not living up to expectations and scoring on every trip down the court, he held his own.
Could the Bulls ask for a better 12th man?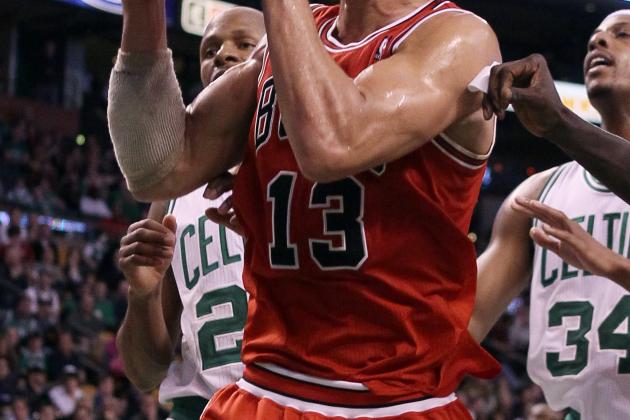 Elsa/Getty Images

The Bulls had a pretty good defensive showing in the last two games, but it was against the Cavaliers and Bobcats, which isn't too impressive. In the two games preceding, the Bulls allowed 102 points to the Memphis Grizzlies and 97 to the Phoenix Suns.
Both games are telling, but the Memphis one may be more so.
In an earlier matchup, the Bulls held the Grizzlies to a measly 64 points. A 38-point swing isn't something fans want to see.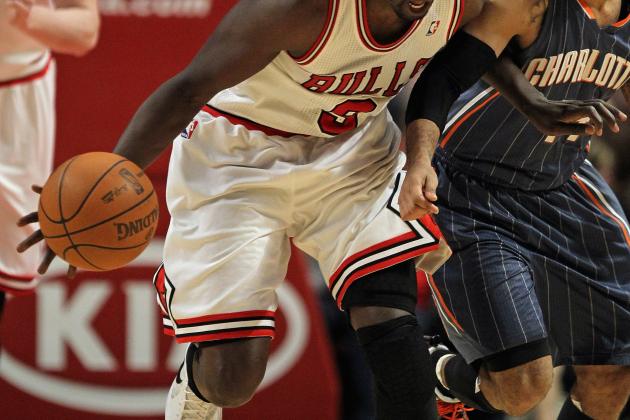 Jonathan Daniel/Getty Images

Right now, the city of Chicago is holding its breath on Luol Deng's hurt wrist. Results of this MRI could severely alter the outcome of this season.
Deng may not be as important as Rose to this team, but there is a strong argument that he is a very close second. He does a little bit of everything and he continued to do so in the last four games by averaging just under 20 points and seven rebounds per game.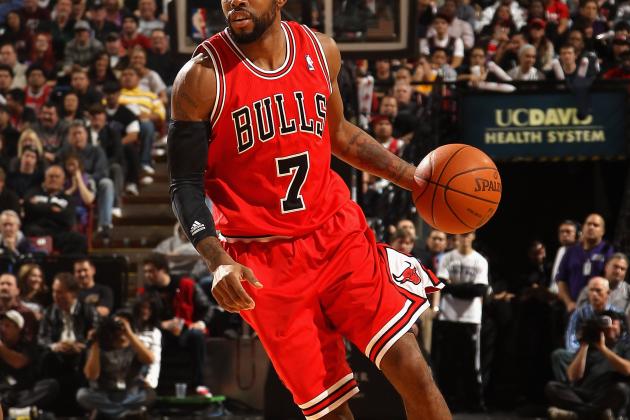 Ezra Shaw/Getty Images

C.J. Watson is always available to answer the call in Rose's absence, not to mention John Lucas to replace Watson. This team is obviously not going to be derailed due to injuries—at least not yet.
Hopefully Joakim Noah, Luol Deng, Taj Gibson, Rip Hamilton and especially Derrick Rose find a way to get healthy and stay that way soon in order to carry momentum into the playoffs