Prince Fielder: Will Texas Rangers Bowing out Heighten Jays' Aggressiveness?
January 23, 2012

Christian Petersen/Getty Images
It's hard to know what exactly the Texas Rangers are planning these days.
The Rangers have already made their big splash this offseason. Texas narrowly missed the 5:00 p.m. ET deadline on Wednesday to strike a deal with Yu Darvish. Darvish and the Rangers came to terms on a six-year, $60 million contract. Including the $51.7 million posting fee, the Rangers dished out nearly $112 million, which beats the $103 million the Red Sox spent on Daisuke Matsuzaka.
After the comments made by members of the Rangers organization, it would seem that the number of suitors for Prince Fielder has shrunk by one. President Nolan Ryan, co-chairman Bob Simpson and GM Jon Daniels have all come forward and said that signing Fielder is unlikely.
With the Darvish signing and Josh Hamilton's impending free agency, Fielder has priced himself out of the long-term plans of the Texas Rangers.
"We've got guys, frankly, like Josh Hamilton that I would love to see re-signed," Bob Simpson said. "My personal preference, at this moment, would be to re-sign him instead of having Fielder. But we could all debate that."
Fielder and Scott Boras have unrealistic expectations of an eight- to 10-year deal worth more than $200 million, similar the one the Angels gave Albert Pujols. Looking at Fielder's statistics, an argument can be made that he is worth that kind of money over a long-term contract. The problem with this is that you are only worth what teams are willing to give you.
Will the Rangers' seeming lack of interest in Fielder increase the Toronto Blue Jays' aggressiveness? Absolutely not.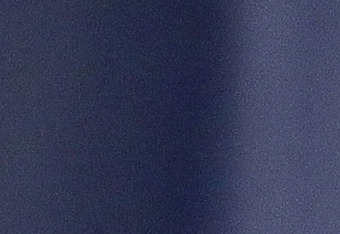 Jim McIsaac/Getty Images
Paul Beeston was recently a guest on the Jeff Blair Show on Sportsnet Radio Fan 590.
"We may regret that signing at a point in time if you sign him on for 10 years," Beeston said. "Prince Fielder is a terrific ballplayer. But at this point and time does Prince Fielder put us over the top and at what expense going forward?"
Both Alex Anthopoulos and Beeston remain adamant on not giving Fielder the long-term deal he desires. Anthopoulos has proven that he is one of the smartest general managers in all of baseball. He is definitely not going to let the actions of Ryan and the Texas Rangers organization dictate the way he manages his team.
I have been a little critical of Anthopoulos and his frugality lately, but I still trust him behind the wheel. The only thing that will heighten their aggression is whether or not Fielder is willing to be realistic in his contract length.
In my opinion, the only four serious suitors left for Fielder are the Seattle Mariners, Washington Nationals, Texas Rangers and the Toronto Blue Jays. I would have included the Chicago Cubs on this list, but their recent trade to acquire Anthony Rizzo suggests that Fielder isn't in their plans. The Los Angeles Dodgers have arisen as a dark horse candidate, but it's hard to know if these rumors are true, considering their financial state.
Washington has been considered the front-runner to land Fielder for quite some time now. If the Nationals are as desperate for Fielder as they seem, why haven't they met his demands and why did they sign Mike Morse to an extension? The fact that Fielder is still available suggests that Washington isn't offering him what he wants or he has no desire to play for a rebuilding team. If the latter reason is true, which it very well could be, Seattle doesn't stand a chance.
If Fielder wants to play for a team that's ready to contend, he's going to have to be a bit more realistic. Nobody is willing to give an overweight player who's lousy defensively a long-term deal. That is now very apparent. While it is impossible to fully count out the Rangers, their interest is definitely dwindling. The only consequence this might have for the Jays is that it may lower Fielder's expectations. The Blue Jays are the last remaining team that is either a contender or close to contention.
At five or six years, the Jays would definitely consider signing Fielder. It would depend on the price, but Beeston and Anthopoulos have said they would at least explore the option. If the Rangers are seriously out of the running like they keep suggesting, Fielder MIGHT be willing to compromise just a bit. 
The key word there is might. For all we know he may be planning to hold out until he gets his $200 million, even if it means entering spring training unemployed.