5 Things We Learned from Premier League Weekend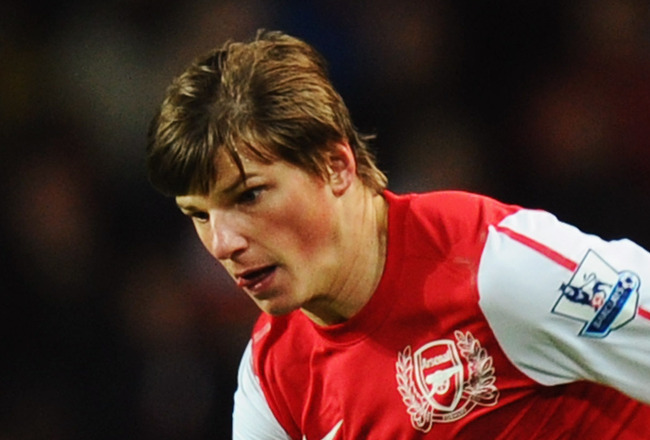 Mike Hewitt/Getty Images
Four of the top five teams in the English Premier League faced off against each other this past weekend, making it a thrilling weekend for football fans.
Manchester City and their noisy neighbors Manchester United both had huge statement wins, while Liverpool and Chelsea continue to sputter. Harry Redknapp complained about the official, while Arsene Wenger continues to enrage his Arsenal fanbase.
All that and much more from another wild weekend in the EPL.
*CLINT DEMPSEY RAP VIDEO INSIDE*
Clint Dempsey Will Be a Hot Transfer Target in the Summer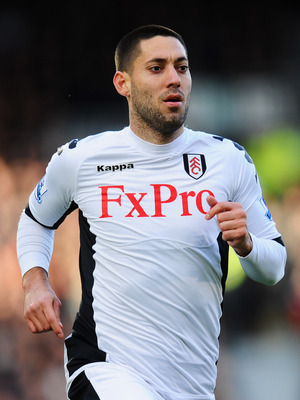 Mike Hewitt/Getty Images
Clint Dempsey became the first American to ever score a hat trick in the Premier League in Fulham's 5-2 win over Newcastle on Sunday. The Texas native and avid rapper has been on a tear of late, and this season in general, with nine league goals to his name and 15 overall.
If Fulham stay mid-table but Dempsey continues to shine the rest of the season, it will be hard for the Cottagers to keep hold of him this summer.
Fulham are firmly established in the Premier League, but pretty soon, Dempsey will realize he's good enough for Champions League football, and the top managers surely have noticed his form.
Hopefully, Jurgen Klinsmann has as well, so maybe he'll stop playing Dempsey in the midfield.
Chelsea Should Cater to Fernando Torres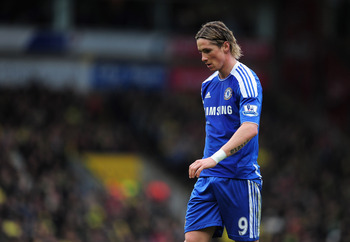 Jamie McDonald/Getty Images
Another week, another spectacular Fernando Torres miss. Granted, his miss from eight yards out at Norwich City Saturday wasn't nearly as spectacular as that at Old Trafford, but it was another game without a goal for the £50 million striker nonetheless.
So, what is Chelsea to do with their misfiring striker?
Transfer, but maybe not Torres.
Didier Drogba has been linked with a move away, and at 33, it's time to say goodbye. Torres needs to know he has the club and manager's full backing if he's really going to succeed at Chelsea.
His best days at Liverpool were when he was up front on his own with Steven Gerrard right behind him.
Chelsea spent all that money, even though Andre Villas-Boas didn't, and they've yet to really give Torres a shot in the starting 11.
Now's your last chance. If you want Torres to succeed at Chelsea, you've got to build your game around him. If it works, the results will be off the charts. If not, ditch him in the summer.
Everyone Is to Blame at Liverpool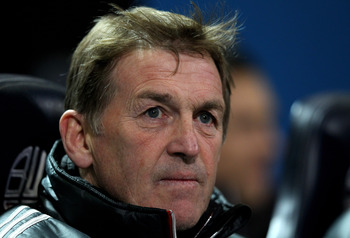 Alex Livesey/Getty Images
Liverpool is a complete and utter mess right now. Losing 3-1 at Bolton was just the wakeup call that no one could ignore any longer.
The real question is, who is to blame?
Recent signings Andy Carroll, Stewart Downing and Jordan Henderson have been massive disappointments. Lucas Leiva is out for the season while Steven Gerrard has clearly lost a step as well.
Some have pointed the finger at manager and club legend Kenny Dalglish, who warned his players Saturday that their places are most definitely not guaranteed.
Then, there's John Henry and the rest of the new owners who have been noticeably more absent this season than last.
In the end, Liverpool isn't doing well at any level. King Kenny has made some questionable decisions, but his players have certainly been underperforming. Plans for a new stadium wouldn't be terrible either.
Liverpool fans, just focus on the upcoming cup ties with the Manchester clubs. Things are going well on that side of the pitch, so at least there's that.
Mario Balotelli Might Be Good for Football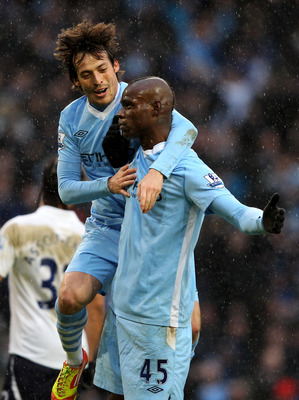 Alex Livesey/Getty Images
Mario Balotelli again made headlines this weekend, and it was only partly for his football.
The Italian scored the winner from the spot against Tottenham Sunday to maintain Manchester City's three-point lead at the top, but what really got people talking was his stomp on Scott Parker (and the fact that Howard Webb so blatantly ignored it).
Balotelli is one of the biggest headcases in world football, but could all that drama actually be good for the game?
There's no place in the game for intentionally trying to hurt another player, but you can't deny Balotelli is one of the most entertaining players in England.
This story obviously has many more chapters to come, so stay tuned, and remember that at least Balotelli is talented.
Not something El Hadji Diouf can say...
Andrei Arshavin Has Some Dirt on Arsene Wenger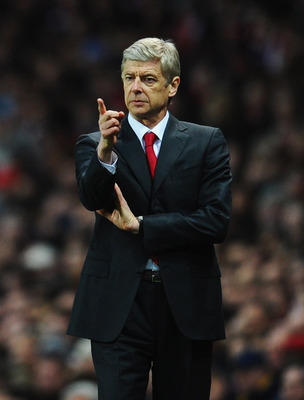 Mike Hewitt/Getty Images
Arsene Wenger evoked the ire of his Arsenal faithful Sunday when he substituted Alex Oxlade-Chamberlain for Andrei Arshavin just as the former had gotten the Gunners back into the game against Manchester United.
The decision was met with a chorus of boos around the Emirates, and not long after, Arshavin's poor defending was partly to blame for Danny Welbeck's winner for United.
The Russian winger has dipped in form enormously since he lit the EPL on fire his first half season with Arsenal in the second half of 2009, but his manager won't give up on him.
The rest of us can only guess as to why.
Some fans will be calling for Wenger's head, again, after this very curious and costly decision, but wouldn't it make more sense to call for more reinforcements? That way, maybe Wenger would have more options on his bench than the once electric Arshavin.
Keep Reading