Georgia Tech Football: Quarterback Depth for 2012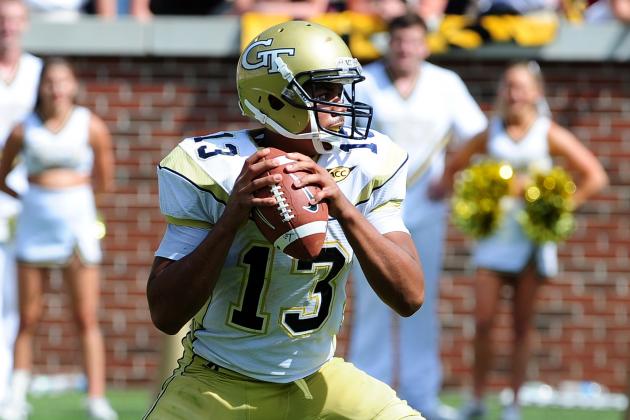 Scott Cunningham/Getty Images

In Paul Johnson's option attack, depth at quarterback is perhaps the No. 1 issue on the head coach's mind at any point in the year. A field general running the option takes a beating on a bad day and maybe a bigger beating on a good one, and with injuries always looming, depth is key to completing a season successfully.
As signing day draws near, and with spring camp just around the corner, let's take a quick look at Georgia Tech's QB depth for the 2012 season.
Begin Slideshow

»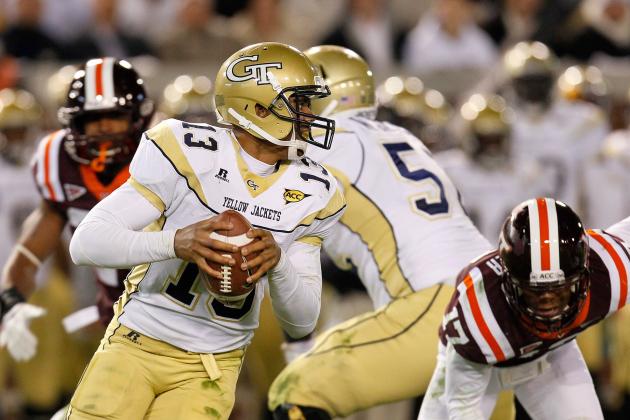 Kevin C. Cox/Getty Images
2011 Starter Tevin Washington
With fan favorite Josh Nesbitt's season-ending arm break during the 2010 Virginia Tech game, Tevin Washington found himself thrown into the starting quarterback position at Georgia Tech in Thursday night prime time.
Washington finished out the last four games of the 2010 season and started the entire 2011 season. He is 9-8 as a starter and had a little more success throwing the ball this past year.
Washington seems to lack the grit and determination that his predecessor, Nesbitt, was legendary for in the option attack. We will see if he can hold his starting spot for his senior season.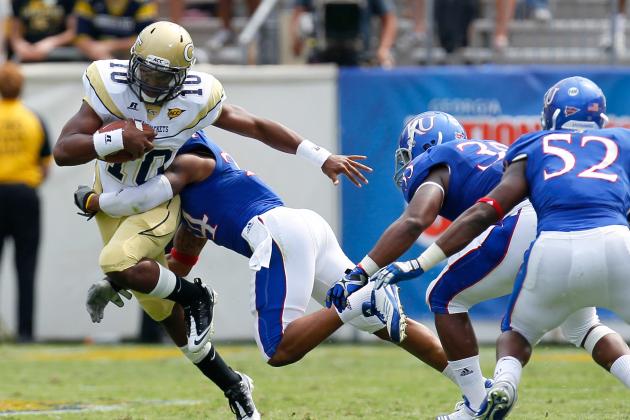 Kevin C. Cox/Getty Images
Synjyn Days
Red-shirt sophomore Synjyn Days has more size than starter Tevin Washington and seems to have a similar style to former Tech star Josh Nesbitt. He does, however, seem to lack the arm of Washington and has had some trouble with turning the ball over in practice and in his limited game experience.
Despite these fixable flaws, Days seems to make up for it with heart and a gritty style of play. If he cleans up his fundamentals, Days could be a real contender going into 2012 spring camp.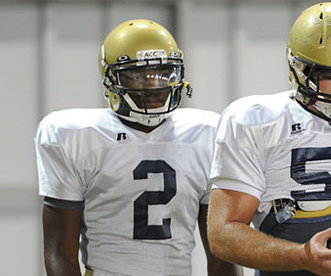 Source: http://alt.coxnewsweb.com/cnishared/tools/shared/mediahub/04/22/00/slideshow_1002244387_3.jpg
If you have sat in the stands at a Georgia Tech football game for more than 15 minutes since he chose to commit, you have undoubtedly heard the name Vad Lee. He's been talked about on the Flats since he was a junior in high school, and on a bad day at Bobby Dodd Stadium, his name passes from fan to fan like a virus.
Though he suited up for every game of the 2011 season, Paul Johnson was able to maintain his valuable red-shirt status with Washington and Days staying healthy. Lee is said to have a strong arm and a good head on his shoulders. He's a fan favorite despite having never thrown a live pass, so perhaps he'll get a chance to begin his legacy this season. Time will tell.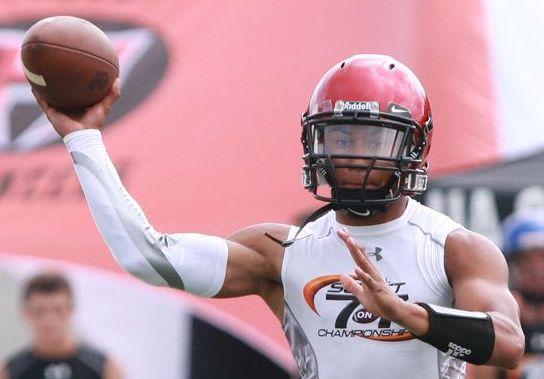 Source: http://blogs.ajc.com/recruiting/files/2011/12/JustinThomas.Action.JPG
Former 4-star Alabama commit Justin Thomas switched his pick from the Tide to the Yellow Jackets after the departure of offensive coordinator Jim McElwain, who took over at Colorado State.
This likely red-shirt for the 2012 season will build some much needed depth for the Jackets going forward. He brings a ton of raw athletic ability and fits Paul Johnson's option scheme perfectly.
With offers from nearly every major ACC and SEC program, this was a huge pickup for the Ramblin' Wreck.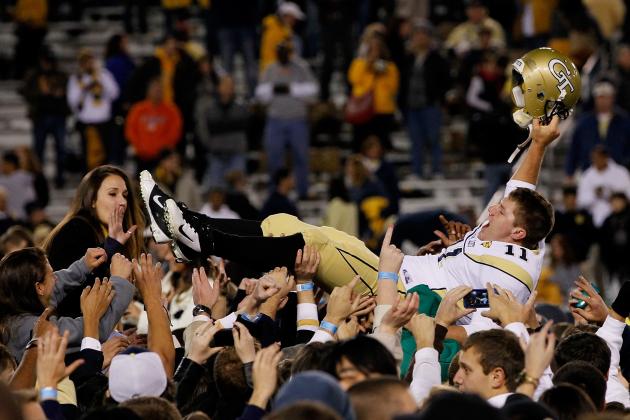 Kevin C. Cox/Getty Images
Dickey crowd surfing
Red-shirt sophomore Darryl Dickey is a non-scholarship quarterback whose main task has been running the scout team offense.
With extremely limited game experience, Dickey is the most unlikely starter tagged as a QB on the roster, but he helps to build depth at the position while leaving a scholarship open for other needs.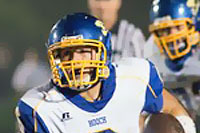 Source: http://i.imgur.com/E5vb3.jpg
Middle Tennessee transfer Tim Byerly won a 2010 state title at Georgia's Chattahoochee High School. After one semester at MTSU, Byerly has decided to return home and play for coach Paul Johnson.
He will have to sit out a season but will help to build depth for the 2012 season and will get an entire season to learn Johnson's option offense.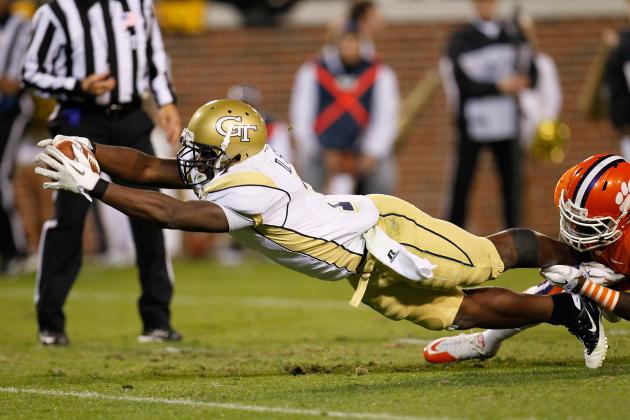 Kevin C. Cox/Getty Images
Sims at B-back
David Sims - Red-Shirt Junior (Starting BB/Emergency QB)
Demond Smith - Sophomore (DB/Emergency QB)
Deonte Fletcher - Senior transfer (walk-on)
Dennis Andrews - 2012 Commit (likely used as a WR or AB)