UFC 143: 5 Reasons We're Looking Forward to Nick Diaz vs. Carlos Condit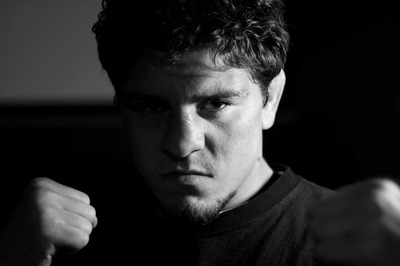 UFC 143 is just around the corner and it's time to get excited.
The event is capped off by a welterweight tilt featuring Nick Diaz against Carlos Condit.
It's the fight that neither man was expecting, but it's suddenly become one of the more highly anticipated bouts in the mixed martial arts world.
Both men are revered for their intense style of fighting and will vie for the UFC's interim title whilst champion Georges St-Pierre is sidelined mending from injury.
Begin Slideshow

»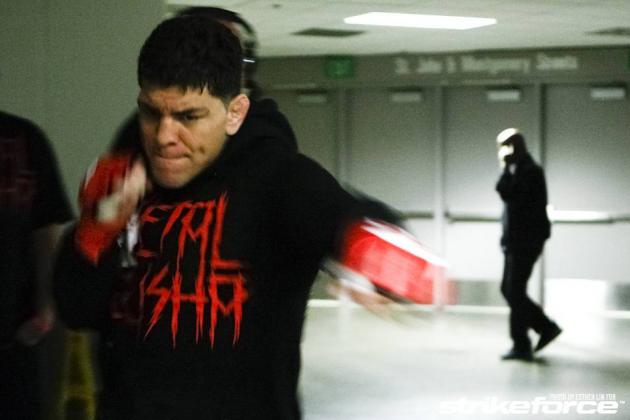 Diaz may not be the fastest or hardest puncher in the sport, but he may arguably be its best boxer.
The striking acumen of Diaz has become on par with his obvious jiu-jitsu prowess, having out-struck and out-landed such formidable opponents as Marius Zaromskis, KJ Noons, Paul Daley and former two-time world champion BJ Penn.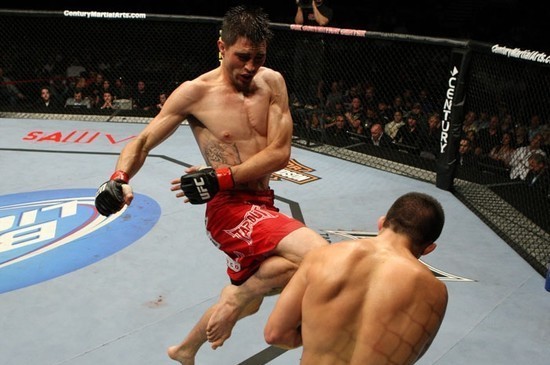 The former WEC champion has long been regarded as one of the more well-rounded fighters in the game, mirroring Nick Diaz is some instances, though, producing a style that is completely his own.
In his last two outings, Condit has shown that he has the knockout power to boot, as a counter left hook downed Dan Hardy in their welterweight collision in October of 2010, and a flying knee wilted then-budding contender Dong Hyun Kim last July.
sherdog.com
Despite often throwing themselves into harms way, both Diaz and Condit are regarded as two of the nastiest, most in-your-face fighters that the sport has to offer.
Lucky enough for the fans, both men are top contenders in the welterweight class and are now on a collision course to meet this February.
Neither are known for backing down come fight time, and this could easily turn into an all-out brawl for the full 25 minutes of action.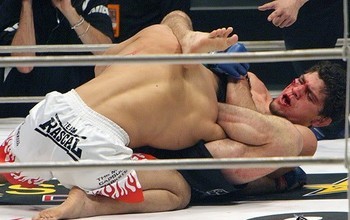 I have a hard time believing that Carlos Condit is a purple belt. Wikipedia isn't always your answer for everything.
"The Natural Born Killer" has shown skills that far exceed that of any mid-tier grappler, as he has submitted men that have never been finished, let alone succumbed to a fight-ending choke or hold.
In his bout against Dong Hyun Kim, Condit quickly reversed positions on the accomplished Judo player, mounting the Korean momentarily after being taken down and fending off attacks from within guard.
Diaz, however, is regarded as one of the better jiu-jitsu practitioners in mixed martial arts today. He may not have prestigious grappling titles under his belt, though, a black belt under Cesar Gracie is good enough for me.
Only two other men have received that honor: Jake Shields and Dave Terrell, and neither man is exactly a "slouche" in the jiu-jitsu circuit.
There's a reason why Carlos Condit has three consecutive "Fight Night" bonuses among some of his recent wins.
There's also a reason Nick Diaz, pound for pound, is the most exciting fighter on the planet.
These two are savages once they enter the cage. Throwing themselves into the fray, both Condit and Diaz are in constant pursuit for a finish, which always elicits roars from a raucous crowd.