The 5 Coolest Super Bowl Ring Designs of All Time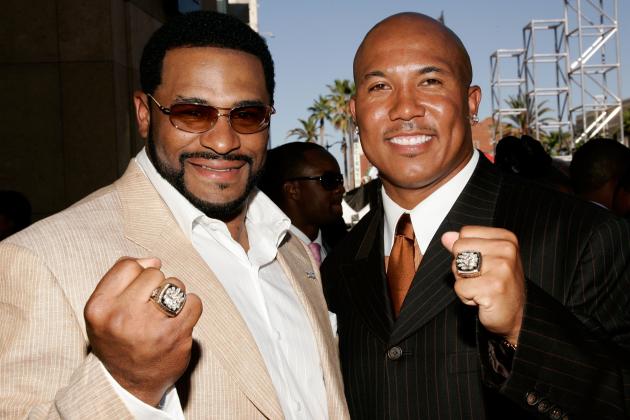 Vince Bucci/Getty Images

In two weeks we will have a new Super Bowl champion crowned. The New England Patriots or New York Giants will have the chance to design their new Super Bowl rings.
The Lombardi Trophy has its value, but it is the rings these players will hold for the rest of their lives. Will their rings be as cool as their five predecessors?
Begin Slideshow

»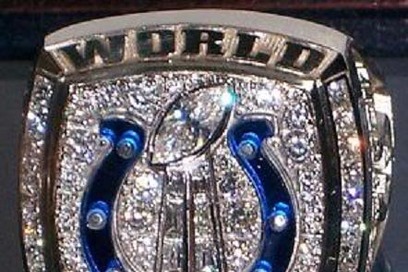 Peyton Manning finally got the monkey off his back in the winter of 2007.
After suffering numerous heartbreaking playoff losses, Manning defeated Tom Brady and the New England Patriots in one of the game's most exciting AFC Championship matches. The Super Bowl was not nearly as dramatic, as the game was all Colts after Devin Hester spotted the Chicago Bears a 7-0 lead by running back the opening kickoff.
The ring is quite classy, with that elusive Lombardi Trophy in the middle of the Colts' horseshoe.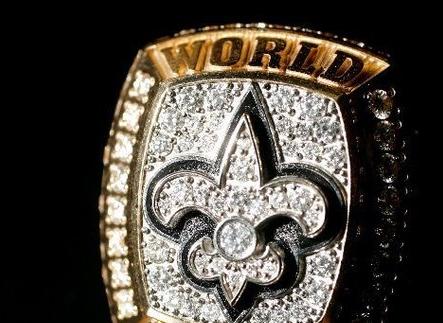 Peyton Manning was set to win his second Super Bowl in three years and strengthen his claim as the greatest quarterback in NFL history. Drew Brees and the New Orleans Saints had something to say about that.
Predictably, the Colts ran out to an early lead and seemed ready to take control of the game. Then in one of the gutsiest calls in Super Bowl history, the New Orleans Saints recovered their onside kick in the beginning of the second half and took control of the game. They never looked back in their 31-17 victory.
The diamond represents the New Orleans Saints' first and only Super Bowl victory. The Saints were one of the NFL's sorriest franchises before Drew Brees came to town and turned their fortunes.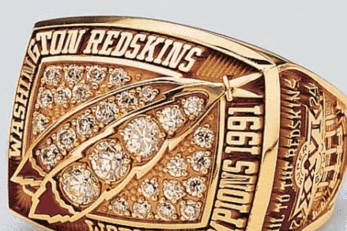 The Washington Redskins won the last of their three Super Bowls following the 1991 season. Things have turned for the worst since the days of Joe Gibbs' semi-dynasty.
This is a cool ring, with the three diamonds representing each of their Lombardi Trophies, running down the side of their customary Redskins' feather.
The Denver Broncos followed a dramatic Super Bowl win over Brett Favre and the Green Bay Packers by doing it again. The second time was not as dramatic, as they beat down the Atlanta Falcons, 34-19.
John Elway went out on top, as the two-time defending Super Bowl champion and Super Bowl MVP. The Broncos represent one of just seven franchises to go win back-to-back Lombardi Trophies.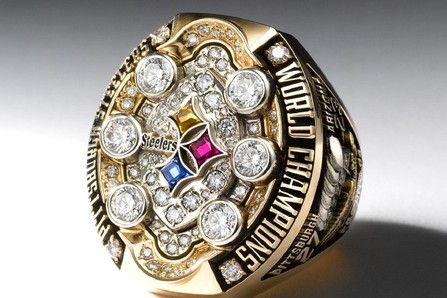 The Pittsburgh Steelers won their record sixth Super Bowl title in dramatic fashion.
With arguably the greatest pass in NFL history (though Eli manning and David Tyree would have something to say about that), Ben Roethlisberger lofted a perfectly thrown ball over three Arizona Cardinals defenders safely into Santonio Holmes' outstretched hands for the game-clinching touchdown.
The Steelers celebrated with this ring representing all six of their Lombardi Trophies.
Alexander is a featured columnist for bleacherreport.com You can follow Alexander on twitter @thesportsdude7 or become a fan on his bleacher report profile.