Boston Bruins: Andrew Ference Suspended 3 Games for Hit on Ryan McDonagh
January 22, 2012

Paul Bereswill/Getty Images
According to the team's Twitter feed, Boston Bruins defenseman Andrew Ference has been suspended for three games by the NHL  because of his hit on New York Rangers defenseman Ryan McDonagh in overtime of Saturday's game.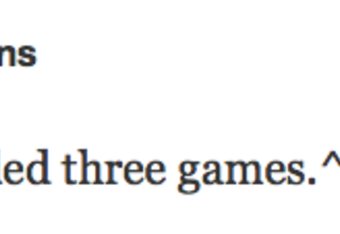 Ference is not a dirty player, but this hit is something the league needs to take out of the game. Ference came at McDonagh with great speed and hit him hard along the end boards. It was a reckless and dangerous play.
Three games may be a bit harsh since Ference does not have a history of dirty plays and had never been previously suspended, but the league was firm in making sure that these types of hits aren't allowed. I can't argue with that.
Here is the video of the play in case you haven't seen it.
Rangers head coach John Tortorella told reporters after Saturday's game that the Ference's hit was "one of the most dangerous hits I've seen in a while."
Bruins head coach Claude Julien defended Ference on Saturday.
"What I do know is there was no intent to injure there," Julien said. "Certainly we don't like to see that; it's an unfortunate thing. It was a great game. You don't want to see a player get injured."
"Ference isn't a dirty player," Julien added. "He's one of those guys who supports what the league is trying to do as far as minimizing those injuries.
Here is the explanation of the suspension from league disciplinarian Brendan Shanahan.
Follow Nicholas Goss on Twitter for NHL news and analysis. Follow @NicholasGoss35.
Nicholas Goss is a Boston Bruins Featured Columnist for Bleacher Report and was the organization's on-site reporter for the 2011 Stanley Cup Finals in Boston. All quotes obtained first hand.