The 25 Hottest WAGs with the Most Conquests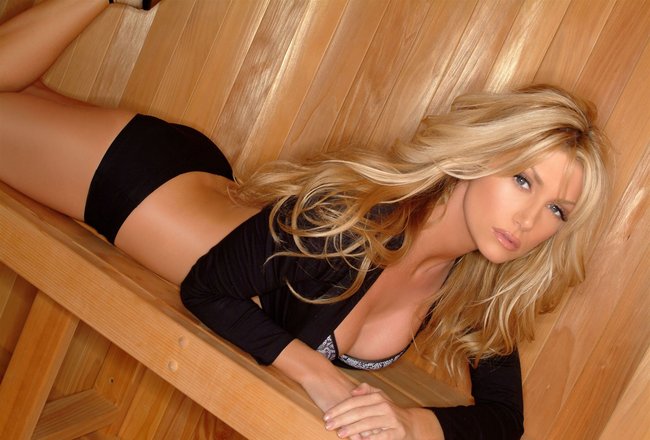 We have already read about all the famous male athletes that have conquered more beautiful women than Hugh Hefner. Now it is the ladies turn.
It is time to take a look at some of the sexiest WAGs ever and the male athletes they have dated. As long as they have dated more than one male athlete, they can make the list.
And remember, it is ranked in order of hotness and not by the number of conquests. If I ranked it based on conquests, Paris Hilton would win in a landslide.
So here is the list of the 25 hottest WAGs with the most conquests. Enjoy.
25. Tyra Banks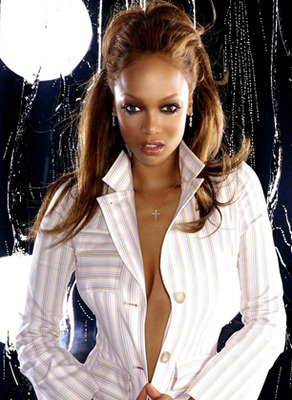 Who: Chris Webber, Giancarlo Marcaccini, Michael Johnson, Tiger Woods, Mark Messier, Michael Jordan
That's right. Michael Jordan and Mark Messier.
Of course, they were never confirmed relationships but since this is not about relationships, it is all about the conquest.
Tyra Banks is not a woman you should keep a secret either. I would purchase a billboard to tell the world about our relationship. I would make shirts and hats too.
24. Jessica Simpson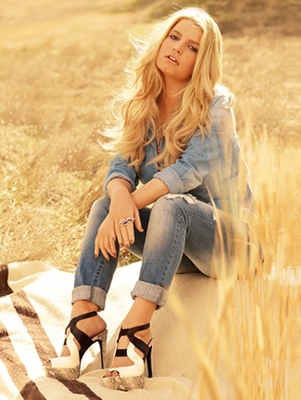 Who: Tony Romo, Eric Johnson
It should not be about what is wrong with Tony Romo. It should be about what is wrong with Jessica Simpson and how she could find him attractive.
I, as a man, do not judge other men based on looks but I do know Tony Romo lacks an appeal of some kind. But that just might be because he loses a lot and men tend to rate other men based on trivial things like football wins.
23. Hayden Panettiere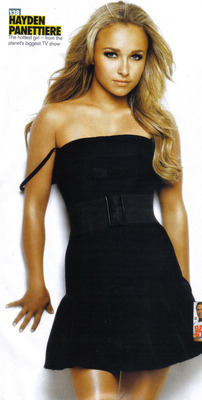 Who: Wladimir Klitschko, Scotty McKnight
Even I was amazed about the relationship between Wladimir Klitschko and Hayden Panettiere.
For starters, the two names combined have more vowels than a rejected Wheel of Fortune board. But they are complete opposites when it comes to height. He is a whooping six foot six inch specimen of a boxer and she is a tiny petite five foot one inch short.
The puns make themselves for this one.
22. Eliza Dushku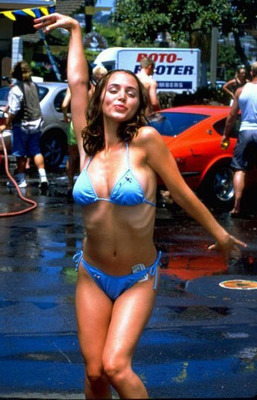 Who: Rick Fox, Brad Penny
If the age thing does not bother them, why should it bother you? So what if Rick Fox is 11 years older than the beautiful Eliza Dushku. Who cares?
Brad Penny was much closer in age but lacked a certain likable quality. And it does not hurt that Fox has three rings to his one.
21. Paris Hilton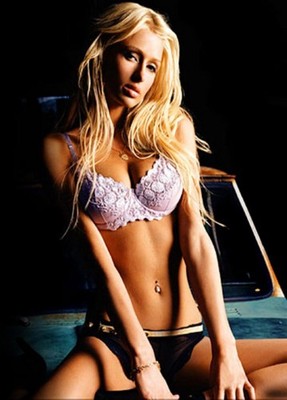 Who: Brian Urlacher, Mark Philipoussis, Jose Theodore, Matt Leinart, Andy Roddick, Cristiano Ronaldo
Uh, when I read this list I realize that not only was Paris Hilton a busy person in the past ten years, she was also a...
Good girlfriend?
20. Cameron Diaz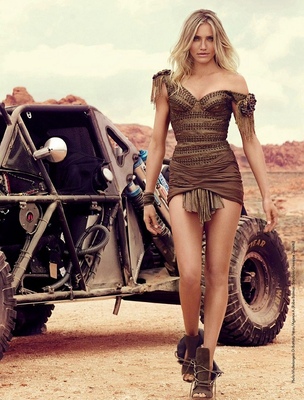 Who: Kelly Slater, Alex Rodriguez
Cameron Diaz loves the pretty boys. You know, the ones that make Jersey Shore look like a week at the hobo circus. Those guys that spend more time in the bathroom than is legally allowed.
These are the athletes she has conquered but she goes after many more famous pretty boys like Puff Daddy or P. Diddy or Diddy. Well, whatever he goes by now.
19. Ana Ivanovic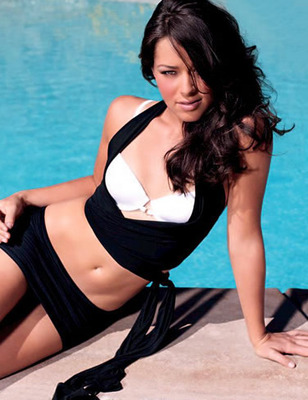 Who: Fernando Verdasco, Adam Scott
Sure, anyone can go from a winner to a winner. Just ask Ana Ivanovic. She drops Fernando Verdasco, the tennis version of Cristiano Ronaldo with less winning, and goes for Adam Scott, the golfing version of Trent Dilfer without a Super Bowl.
I am more than available Ana. If you want to give it a shot. You can call me the Francesco Schettino of racquetball.
18. Tara Reid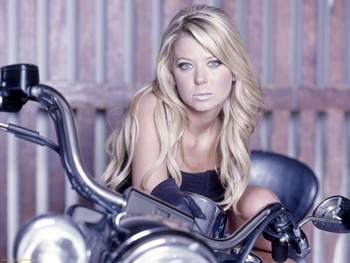 Who: Tom Brady, Jeremy Shockey, Kyle Boller, Sergei Fedorov
And you thought she was out of our lives. What were you thinking?
I was planning on using her again in my article, "How to look sane when you are truly crazy."
17. Alyssa Milano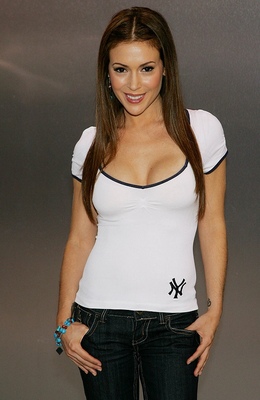 Who: Wayne McBean, Carl Pavano, Brad Penny
Any time Alyssa Milano is referenced in a WAG article, an athlete gets a new pair of shoes.
It amazes me that she only has three athletes on her score card. I was hoping to see a few more.
16. Naomi Campbell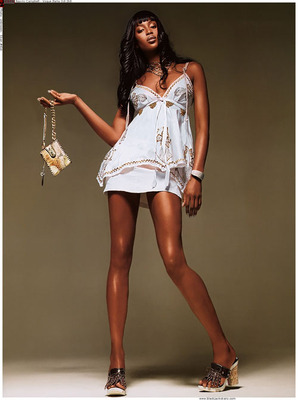 Who: Mike Tyson, Flavio Briatore
Dating Mike Tyson is like white water rafting without a raft. You go in all happy and nervous but come out all bloody and in pain.
Sorry Mike but your love for pigeons and that awesome face tattoo gave me little options.
15. Gemma Atkinson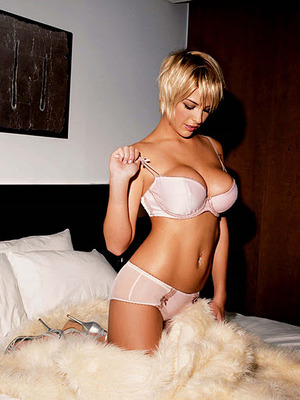 Who: Darren Bent, Marcus Bent, Alan Smith
Apparently the last name Bent is very common in Europe. Otherwise, Gemma Atkinson would have been playing a very dangerous game.
From the looks of things, she loves to live dangerously. Just look at those bra straps. Those things get tore up everyday.
14. Gabrielle Union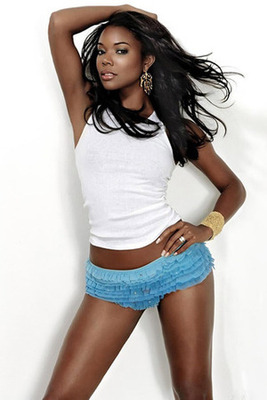 Who: Jonathan Borrero, Darren Sharper, Chris Howard, Dwyane Wade
There is nothing wrong with dating star athletes. Sure, they have a God complex and love to be the center of attention but that does not mean they cheat on their women.
Just look at Kobe...
I mean, Tiger...
Uh, Tony Parker?
Roger freaking Clemens too?
13. Anna Kournikova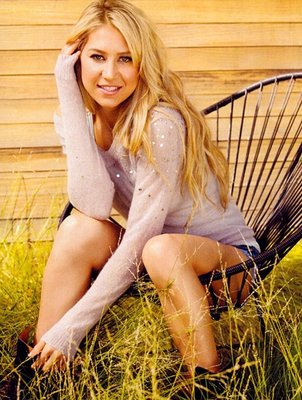 Who: Sergei Fedorov, Paval Bure, Mark Philipoussis
We all know the ending to this tale.
Anna Kournikova goes from tennis darling to modeling guru. She took a professional sports career and turned it into a professional modeling career.
I think we would all agree that the modeling is much better.
12. Carrie Underwood
Who: Tony Romo, Mike Fisher
Another Tony Romo ex girlfriend. Amazing. How does this man do it? Seriously, how?
Carrie Underwood is absolutely gorgeous.
Oh wait, that is right. He is a NFL quarterback for the Dallas Cowboys. Enough said.
11. Zahia Dehar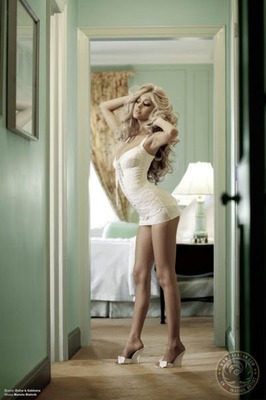 Who: Franck Ribery, Karim Benzema, Sidney Govou
Zahia Dehar hardly dated any of these men. In fact, she was paid to be there escort, if you will.
It was not that they paid for her body. It was because she was underage at the time they did.
And once again, pretty women one, grown men zero.
10. Selita Ebanks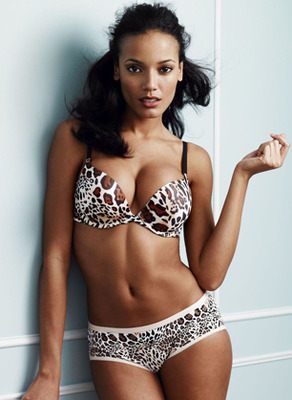 Who: Osi Umenyiora, Ryan Howard
I bet Selita Ebanks is wishing she could date Osi Umenyiora again. Now that he is in the Super Bowl and looking to make a few extra bucks with his bonuses.
She does not need his money but then again, who says no to more money?
9. Danielle Lloyd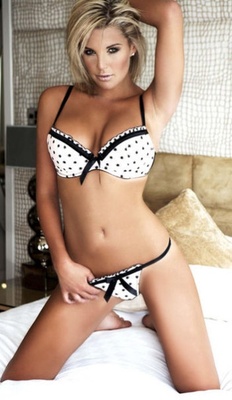 Who: Teddy Sheringham, Marcus Bent, Jermain Defoe, Jamie O'Hara
I would do many things for a beautiful woman, most men would. Danielle Lloyd should know this by now. I am surprised she pays for anything anymore.
She should just walk in a room, make the call, and wait for someone to pay. As dumb as it sounds, I know I would do it.
8. Kim Kardashian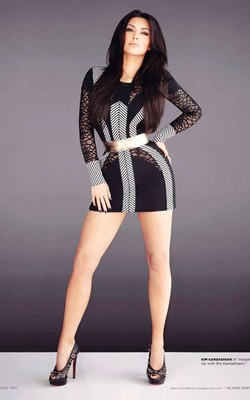 Who: Reggie Bush, Miles Austin, Kris Humphries, Cristiano Ronaldo
Ok, I confess. I now have a small crush on Kim Kardashian. I stayed away for so long, it was bound to happen.
I knew if I checked out her photo portfolio, I would be seeing what Reggie Bush did, a gorgeous woman with little talent.
7. Katie Price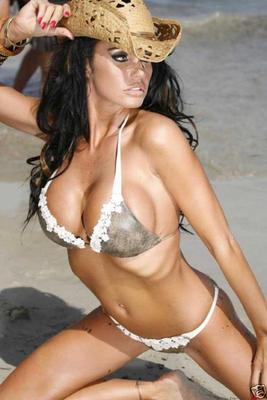 Who: Teddy Sheringham, Dwight Yorke, Warren Furman, Alex Reid
I admire Katie Price more than the next guy. Even if the next guy is one of the dudes she conquered like the Roman empires.
They were not blinded by her beauty. They were knocked out and dragged twelve blocks from the back of a Harley on concrete because of her beauty. That hurts.
6. Pamela Anderson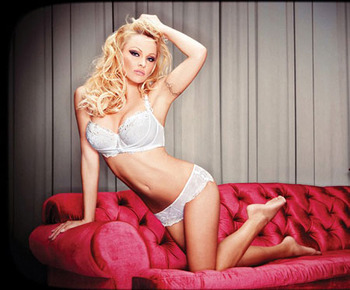 Who: Jon Rose, David Binn, Eddie Irvine, Kelly Slater
Finally!
I finally have an excuse to use Pamela Anderson in one of my posts. I have waited for this day for years. It is finally here. I am so excited.
Wait, I have nothing to say about her.
Maybe next time?
5. Jennifer Walcott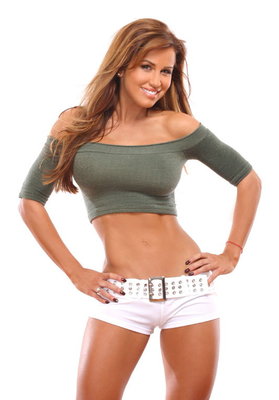 Who: Jake Plummer, Adam Archuleta
They didn't call him Jake "The Snake" Plummer for nothing. Not that I am implying anything about his, well, talents. For all we know the guy could be a snake wrangler.
Ok, I just read that too. I will stop now.
4. Melissa Satta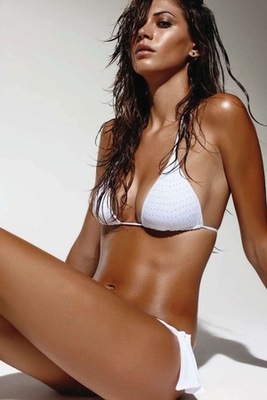 Who: Christian Vieri, Kevin-Prince Boateng
I tend to use the word lucky an awful lot when making a list of WAGs.
But I cannot use the word lucky enough to explain just how lucky Kevin-Prince Boateng is now that he landed one of the world's hottest women, Melissa Satta.
Lucky, lucky, lucky, lucky, four-leaf clover with a horseshoe on a shooting star lucky.
3. Gisele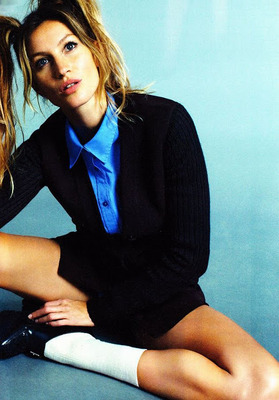 Who: Kelly Slater, Tom Brady
I once considered Tom Brady the luckiest man alive because he is now married to the third most beautiful WAG in the world.
But after this post, I may consider Kelly Slater the luckiest. He has landed the hottest of the hot and never had to commit longer than a year or two.
2. Brande Roderick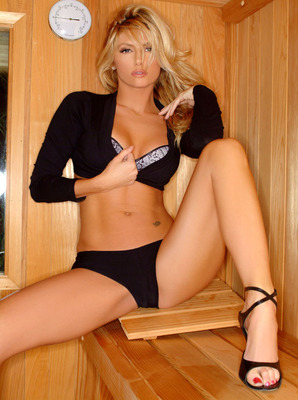 Who: Cade McNown, Glenn Cadrez, Owen Pochman
Does Brande Roderick work for a charity? Really, does she?
If not, I have the perfect charity for her. She can run an unknown athlete charity where the women date those athletes that no one has ever heard about.
She would be the queen of that charity. Her play list reads like a who's who of mediocrity.
1. Adriana Lima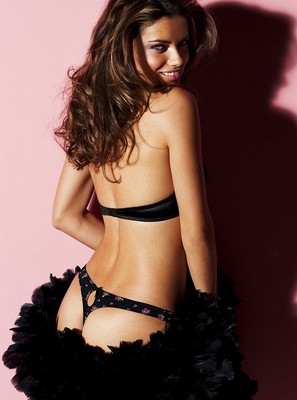 Who: Derek Jeter, Marko Jaric
Would the better man please step forward?
I am not sure how she makes her choices but going from a future MLB Hall of Famer to a future unemployed basketball player has to be one of the worse.
Regardless of her choices, Adriana Lima is the hottest woman alive. Fact.
Keep Reading