8 Unluckiest Players in NFL History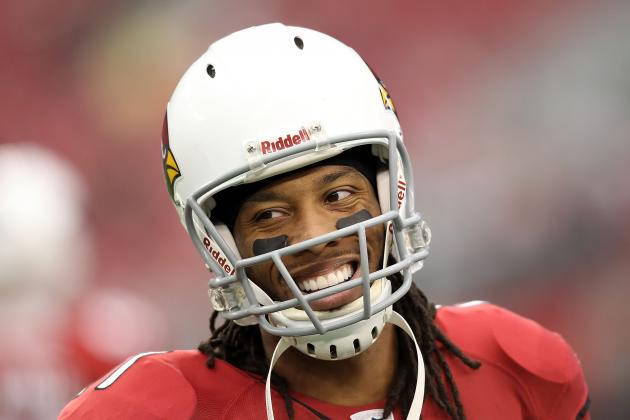 Christian Petersen/Getty Images

Luck plays an indisputable role in the overall success of an NFL athlete over the course of his career.

Yes, work ethic, leadership and discipline play their parts, too. However, uncontrollable influences have their place when studying the careers of players with varying credentials.

Take Alex Smith and Aaron Rodgers. Smith was drafted on a bad 49ers team while saddled with high expectations and early pressure. Rodgers sat behind Brett Favre and inherited a playoff team when his time came.

Draft order, injuries and the media all play a role in how a player performs on the field.

Still not convinced?

Let's take a glance at the unluckiest players in NFL history.
Begin Slideshow

»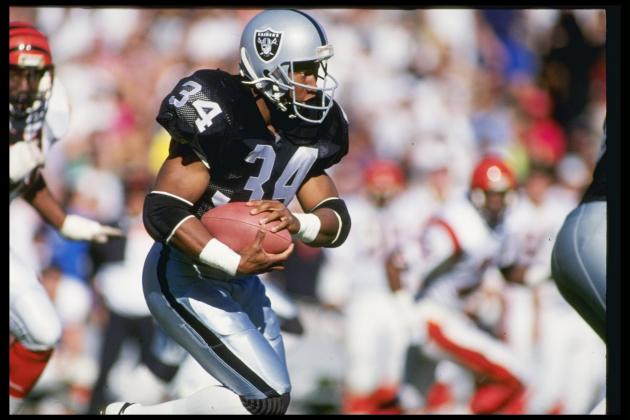 Mike Powell/Getty Images

The performances Bo Jackson produced during his all-too-short stint as a running back in the NFL were a mere glimpse of the talent he possessed.

The former Oakland Raider, a first overall draft selection, had to begin his career sharing the rock with the great Marcus Allen.

Jackson, however, made the most of his attempts, averaging 6.8 yards per rush during his rookie campaign with over 500 yards on just 81 carries.

Over the next three years, Jackson rushed for 2,228 yards despite receiving no more than 173 attempts in any given year.

The unluckiest moment came when Jackson was injured in the NFL playoffs against the Cincinnati Bengals. Jackson injured his hip while being tackled by Kevin Walker, and he never played football again.

Truly an unfortunate occurrence for an otherwise promising ball carrier.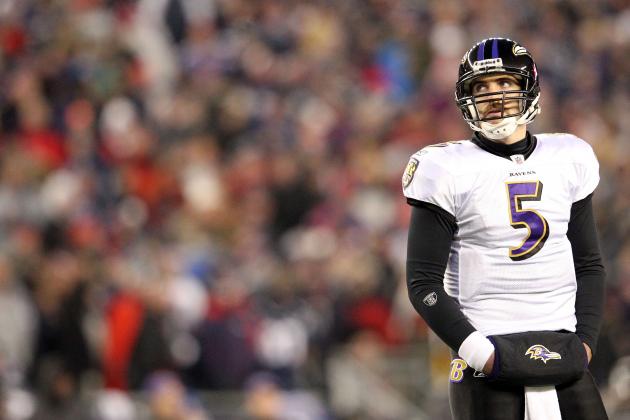 Jim Rogash/Getty Images

Joe Flacco is fortunate enough to play quarterback on a Baltimore Ravens squad that is perennially ranked highly in all defensive categories.

Moreover, he hands the ball off to a premiere running back in Ray Rice and has a solid offensive line to protect him.

How is he unlucky?

For the exact same reasons. Pundits believe that, because of the surrounding talent, the Ravens win in spite of him and lose because of him.

Oh, and his own safety Ed Reed unwisely mouths off about him prior to a key playoff game.

Flacco is a solid quarterback. Elite? No.

For Flacco's sake, however, I hope the Ravens can eventually reach the promised land to dispel the unfair criticism of the quarterback's game.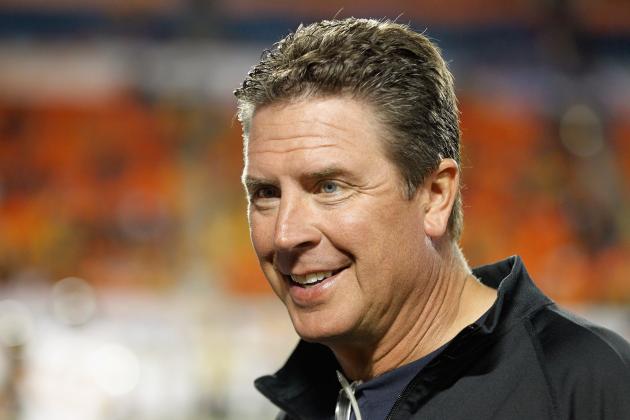 Streeter Lecka/Getty Images

Dan Marino is the third-most productive passer in NFL history behind Brett Favre and Peyton Manning in terms of yardage.

It is hard to argue against Marino as the most gifted passer in NFL history, however.

Marino's quick release and cannon of an arm are unmatched by any signal-caller in history. However, the number zero often comes up in discussions regarding Marino as the best quarterback ever.

As in, zero Super Bowls.

However, Marino only had one 1,000-yard rusher in the backfield during his entire career. That runner was Karim Abdul-Jabbar. Not exactly someone who warrants extra defenders in the box.

The lack of talent surrounding Marino cements his status as one of the unluckiest players in NFL history.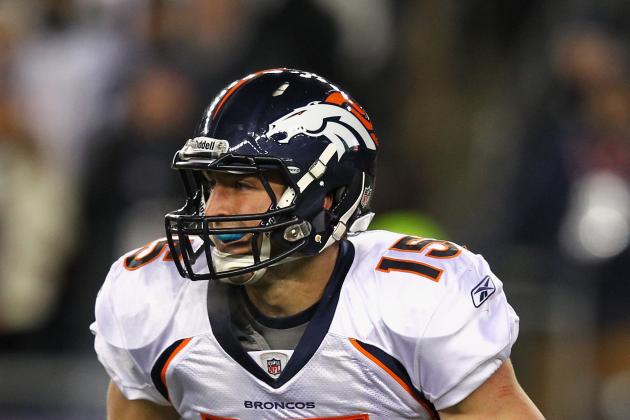 Al Bello/Getty Images

The hype surrounding Tim Tebow since his selection in the first round of the 2010 NFL draft makes No. 15 one of the unluckiest players in NFL history.

There has never been a late first-round pick with the scrutiny that Tebow endured immediately after being picked.
His throwing motion, delivery, decision-making and mechanics have all been dissected to a fault over the past few years.

More importantly, there has never been a more polarizing figure in NFL history than Tebow.

The hoopla surrounding Tebow has to affect his performance on the field. And it puts him squarely on the list of most unlucky players in football history.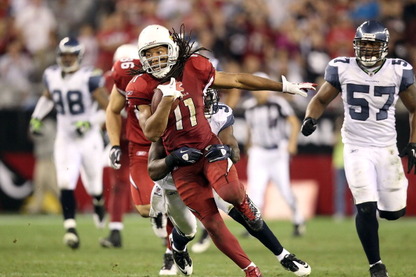 Christian Petersen/Getty Images

The sky is the limit for Larry Fitzgerald's career in the NFL.

Or is it Kevin Kolb? Or John Skelton?

Fitzgerald has 9,615 yards receiving in eight NFL seasons with the Arizona Cardinals. Since Kurt Warner's retirement, Fitzgerald has struggled to find chemistry with a quarterback effective enough to get him the ball consistently.

Even so, Fitzgerald had 1,411 yards in 2011 with the likes of Skelton and Kolb under center. Imagine the possibilities with maybe a Matthew Stafford or Cam Newton throwing him the ball.

If only he could be so lucky.
Joe Theismann is on this list because any man whose career ends because of a vicious hit such as this one is extremely unfortunate.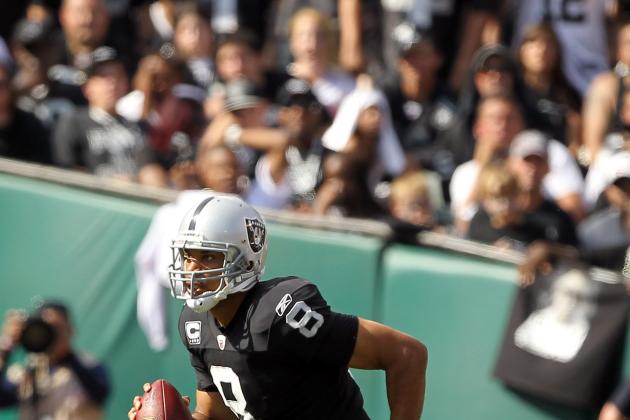 Ezra Shaw/Getty Images

ESPN.com's Johnette Howard published a piece in October describing Jason Campbell as the "unluckiest man in the NFL right now."

Howard goes on to cite how Campbell has had five coaches in seven years as a starter in the National Football League.

Oh, and even while at Auburn, Campbell had three separate offenses to dissect.

The icing on the cake? A season-ending injury in 2011 that interrupted a possible playoff run for the Oakland Raiders.

Now, Campbell must look elsewhere for a starting gig as Carson Palmer is the new man in town and Campbell is a pending free agent.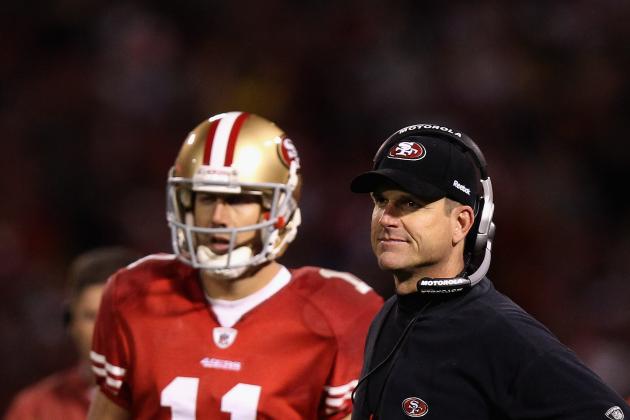 Ezra Shaw/Getty Images

Alex Smith makes the cut, not because of the high expectations surrounding him due to his No. 1 overall selection in the 2005 NFL draft.

He makes the list because he has had seven offensive coordinators in seven NFL seasons.

That's right, a different coach and different system every year.

Yet, the media and fans alike give little slack to Smith, despite the nuances involved with learning a new offense every season.

It's time they did.