Baltimore Ravens vs. New England Patriots: 3 Top Prop Bets on Sunday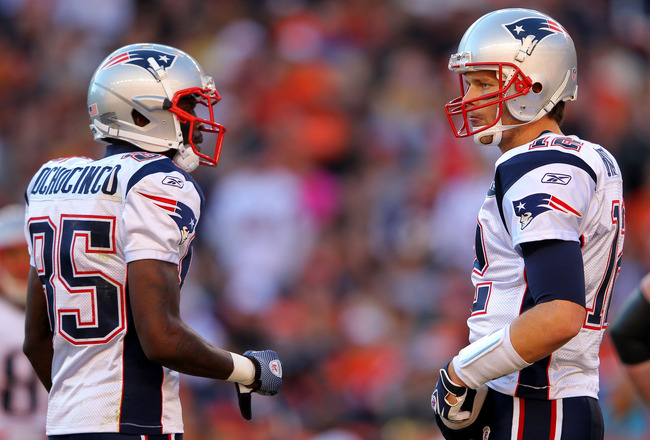 Doug Pensinger/Getty Images
Today, the AFC Championship Game will kick off and sports bettors will be scouring the board for the best propositions to wager on.
In football gambling, a proposition bet (also known as a side bet, prop bet, prop or exotic bet) is a bet made on an outcome or a proposition of the game that could involve many different aspects of the game.
Here is a look at the top three prop bets for the AFC Championship Game. All the prop bets in this article can be found at Bovada sportsbook.
Total Receiving Yards: Chad Ochocinco (NE) O/U 10.5
Elsa/Getty Images
Chad Ochocinco played just one snap in the game against the Denver Broncos and that is the reason for this low number, but here is something to consider: The Ravens have a very stout defense and there is no question that they will focus on the tight ends and Wes Welker.
This will give Ochocinco a shot at catching a pass and getting one-on-one coverage. In this type of offense, 10.5 yards can be easily obtained with one catch. It may be going out on a limb, but I will take the over on this prop.
OVER 10.5 yards for Chad Ochocinco
BAL vs. NE: Who Will Throw the First TD Pass in the Game?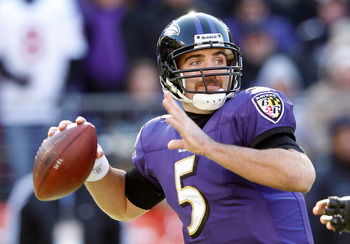 Rob Carr/Getty Images
Joe Flacco +160 or Tom Brady -200
Last week when the Patriots won the toss, they chose to kick to the Broncos, giving them the ball first. So there is a chance that the Ravens will have a first shot at scoring.
The pressure is on Joe Flacco to have a big day and the Ravens will want to get him confidence right away. The Ravens do have a size advantage against the Patriots secondary and it is very likely that Flacco could throw a touchdown first in this game.
Joe Flacco +160
BAL vs NE: Who Will Record More Tackles & Assists in the Game?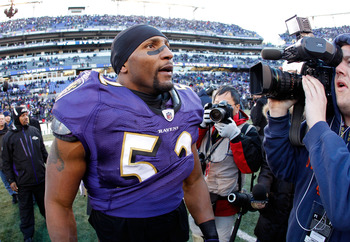 Rob Carr/Getty Images
Ray Lewis PK or Jerod Mayo -130
Mayo is an active tackling machine on the Patriots defense, but the prop bet in this situation is Ray Lewis. Rumors have swirled that this could be Lewis' last game so I expect him to go all out.
As the heartbeat of this defense, he will get plenty of chances to make tackles and the Patriots' short-strike offense will play right at Lewis.
Ray Lewis PK
Patriots vs. Ravens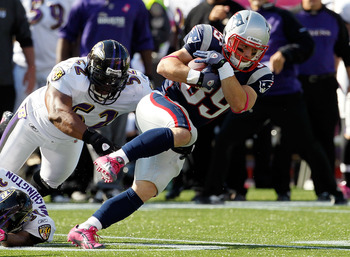 Jim Rogash/Getty Images
The AFC Championship Game will be a great game between the defensive-minded Ravens and the high-flying Patriots.
These prop bets were just a small example of the hundreds that are available on this game. One of these teams will make it to the Super Bowl and the big list of prop bets will be available.
James Brown is a B/R Featured Columnist and can be followed on Twitter here. Feel free to contact James at jtsneaks@gmail.com. James is also a contributor at Bookie Blitz football picks website.
Keep Reading