The Sexiest Super Bowl Commercials Ever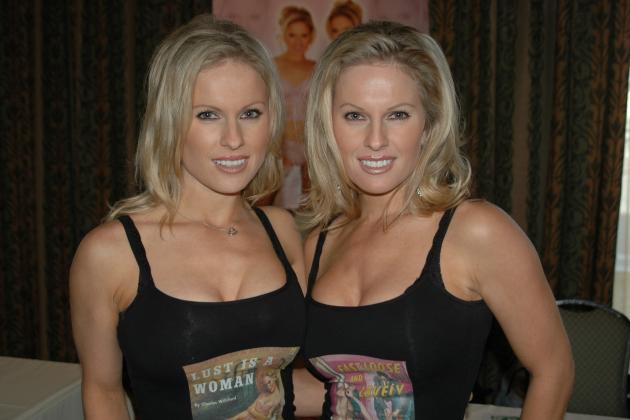 Unless your favorite team is playing on Super Bowl Sunday, the real reason you watch the Super Bowl is the commercials.
There was a time when watching the actual game was the main reason for enjoying Super Bowl Sunday, but because it has become such a huge extravaganza, the game is no longer the main event. It has become second place to the commercials that air.
Of all the hundreds of commercials that have spent millions of dollars buying up air time, here are the 15 sexiest to ever make it on air during the game. Enjoy.
Begin Slideshow

»
We all remember the first time we saw them fight.
This is the second time. I am not sure it was ever on during the Super Bowl, but thought it deserved to be shown.
Many will agree.
After watching this commercial back in 2003, even I began conjuring up ways to infiltrate the closest yoga class happening in my town.
I could not find the legs, but I did make it into a class. It is much better on television.
Being from Louisiana, I am already well aware of Tabasco sauce. I put it on everything from eggs to rice. It makes food better.
This commercial serves very little purpose to the product, but have they ever?
I agree with all of these things.
I would run into a wall if I received that photo—and so would you.
Danica Patrick getting a massage while being completely naked underneath a towel.
That last sentence has all the great elements of a sexy Super Bowl ad.
Naomi Campbell dancing to Michael Jackson's Thriller with animated lizards.
No, that was not a dream I had—it is the commercial Life Water presented during the Super Bowl.
Do you remember when Cindy Crawford starred in this commercial back in 1993?
I do.
I also remember they made another one...
This one.
The first commercial is more of a classic than this one ever will be, but we are here to judge these commercials based on level of hotness.
This ad was hotter.
Ali Landry has not been relevant since, well, this commercial.
The beauty queen from Louisiana popped onto the scene in the late 1990s and then, just as quickly, fell off the map.
I never thought Paris Hilton was sexy. I give her props for being a good-looking woman, but not once did I think she should be considered one of the sexiest women around...
...until I watched this commercial, and I was slapped in the face with her hotness. And it hurt.
You might hate her. You might loathe her. You might even want her to disappear from the scene altogether.
But then comes this commercial, and we are all reminded why she has remained in the Hollywood limelight.
Not only was this a great commercial but it was a catchy tune. That same tune still remains in my head today.
It has even made itself, and the fabulous twins, into a movie.
The infamous GoDaddy commercial that made fun of the term "wardrobe malfunction."
If only we had enough time to see how it ended. I guess we just have to be teased on the GoDaddy.com website.
Adriana Lima reminded us that speaking is overrated.
Without saying a single word, she comes across as the smartest person in the world.
Ever.
Here it is. The one that started it all.
This commercial defined what it means to be sexy during a Super Bowl commercial. It will take a lot to supplant the Miller Lite catfighting beauties, Kitana Baker and Tanya Ballinger, from atop the list.
And I do mean a lot.